Home Mortgage Rates in Nevada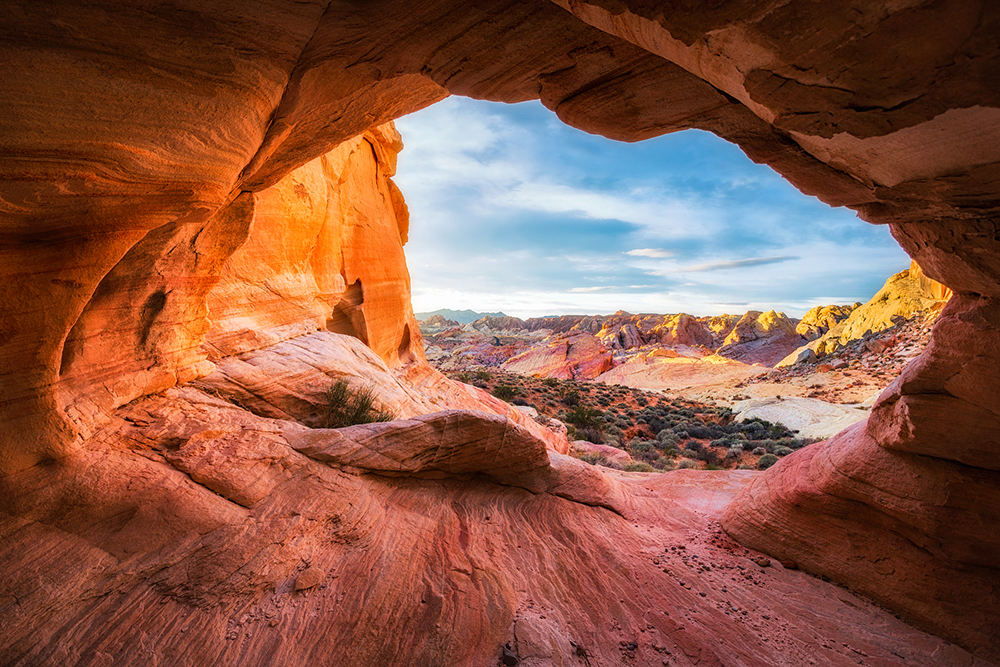 Nevada is a spectacular state with vast open plains, mystic mountains and dazzling deserts. Nevada is charming to live in because it is environmentally friendly and clean. Government officials of Nevada are on a special mission to keep the state clean and have taken action against those organizations that have caused air pollution. In the education department the state is also doing well. There are lots of young people who come in from other states to work at the casinos. With the growing population more accommodations are an absolute necessity. The real estate in Nevada has had a major boom because of the thriving gambling, finance, tourism and construction industries.
Investing in real estate in Nevada can be quite fruitful. You just have to be careful and remember not to make any hasty decisions. If you are planning to buy property in Nevada, go for a real estate broker whom you can really trust. It is all about marketing and proper networking and you have to tell your broker about your needs, desires, what you don't prefer and so on. Go for real estate brokers who bill you by the job and not by the hour, this way there are less chances that you will be taken for a ride.
Jobs, Natural Beauty & a Mix of Cultures
Gorgeous scenery, a thriving job market, diverse culture, and plenty of job opportunities. It's easy to see why so many people are choosing to move to Nevada. Despite this, in most areas of this state, the real estate market is below the national average. However, if you're looking for a home in the legendary Las Vegas, expect to pay around 22% more than the national average for a home.
People are moving to Nevada because the job market has had a steady increase, with the 2017 forecast stating an additional 60,000 jobs will be added all over the state. It's not just the casinos that are hiring either, construction, retail, and teaching will be the top sectors for new job creation. The goal is to return Nevada to its former nation-leading employment levels that it held before the economic downturn.
Nevada attracts dozens of different cultures, and it features a large Mormon population. This state is a draw to outdoor enthusiasts as there are dozens of activities year round to participate in. The business opportunities draw many entrepreneurs each year as well. To date, Nevada ranks 9th in the most popular state to move to. Popular acts at casinos regularly interact in the local Las Vegas community away from the limelight.
Crime
One of the primary reasons people move out of the state of Nevada is the crime rate. Nevada holds the title for the second highest violent crime rate in the nation behind Alaska. This crime rate may be off-putting to many Nevada residents, and they leave to find safer places to live. The relatively high crime rate in Alaska may be due in part to the desperation of the cold winters, whereas in Nevada much of it may be due to gambling problems & an adverse selection where many transient people seeking a reset without personal change find the world a cold & lonely place - even in the warm desert sun.
Current Nevada Real Estate Trends
Between 2004 and 2006, Nevada homes saw their rates peak before going into a free fall. Las Vegas was one of the hardest hit cities in the nation. From 2004 to 2006, Las Vegas saw a 58% growth in home values. However, between early 2008 to early 2012, the market plummeted and home values fell by over 60%.
Nevada's housing market was hit hard by the housing bubble collapse, and it has slowly been recovering. In 2016, there was a jump in homes going to foreclosure to 14%, or around 10,300 homes. Despite this, bank owned home sales increased 52%, or around 6,200 foreclosed home sales.
Nevada's median home value rose just over 10% in the past year to $247,200. If the current trends continue, steady growth is predicted to continue at a rate of just over 5% in the next year. The price per square foot for a home in Nevada works out to around $154.
Depending on the city, the current real estate prices fluctuate. For example, from 2015 to 2016, home prices in Reno rose 13% from $299,000 to $339,000. But when you look at Sparks, the home prices rose from $259,000 to $280,000 from 2015 to 2016. It makes sense that the more populated areas have more in-demand and rising real estate prices than the more rural or smaller town areas.
Historical Real Estate Trends
For Nevada, the period of 1990 to 2000 was a period of steady growth for the real estate market. The period between the years 2000 to 2006 saw a sharp increase in property value, and this was due to increased demand and the housing boom. In 2006, Nevada's home prices were at an all time high and ranged between $320,000 to $350,000. However, early 2008 saw a decline in home prices, and these prices would plunge down over 60% by 2011 and 2012.
After the housing bubble burst, Nevada went from one of the nation's forerunners in the real estate market to one of the hardest hit states in the nation. The current real estate prices are still no where near the pre-recession market, but they're slowly improving.
Despite this, home prices have been growing faster than the national average in cities like Las Vegas. Residents are finding it harder to sustain themselves in this city and Nevada as a whole because the cost of living is also rising. The median income in Las Vegas is currently just over $50,000, however, the cost to live comfortably is at around $48,000. This doesn't give residents a lot of room for any problems or emergencies that may come up, and it makes it more difficult to sustain themselves there. As for Nevada as a whole, the cost of living is higher than the national average.
Across the state of Nevada the homeownership rate rose from 54.1% in 1987 to 65.7% in 2004. The 2004 peak was repeated in 2006, but in the wake of the Great Recession ownership rates fell to 54.5% in 2016.
Cost of Living in Nevada Against the National Average
| Cost of Living | Nevada | United States |
| --- | --- | --- |
| Overall | 104 | 100 |
| Grocery | 101.3 | 100 |
| Health | 103 | 100 |
| Housing | 113 | 100 |
| Miscellaneous | 98 | 100 |
| Transportation | 105 | 100 |
| Utilities | 86 | 100 |
Nevada Median Home List Price from 2006 to 2017 Compared to the National Average
| Date | Nevada Median Home Listing Price | National Average |
| --- | --- | --- |
| July 2006 | $324,000 | $238,100 |
| July 2007 | $305,000 | $246,200 |
| July 2008 | $215,000 | $237,300 |
| July 2009 | $137,000 | $214,200 |
| July 2010 | $137,000 | $212,100 |
| July 2011 | $125,000 | $229,900 |
| July 2012 | $134,000 | $237,400 |
| July 2013 | $175,000 | $262,200 |
| July 2014 | $206,000 | $280,400 |
| July 2015 | $220,000 | $292,300 |
| July 2016 | $240,000 | $297,400 |
| July 2017 | $250,000 | $323,600 |
Sources: Census.gov, Millie Fine
Places to Live
Metropolitan Areas
| NV Rank | US Rank | Metropolitan Area | 2016 Pop | 2010 Pop | Change | % △ |
| --- | --- | --- | --- | --- | --- | --- |
| 1 | 29 | Las Vegas-Henderson-Paradise | 2,155,664 | 1,951,269 | 204,395 | 10.47% |
| 2 | 114 | Reno | 457,667 | 425,417 | 32,250 | 7.58% |
| 3 | 557 | Carson City | 54,742 | 55,274 | -532 | -0.96% |
| 4 | 559 | Elko | 54,085 | 50,805 | 3,280 | 6.46% |
| 5 | 571 | Fernley | 53,179 | 51,980 | 1,199 | 2.31% |
| 6 | 610 | Gardnerville Ranchos | 48,020 | 46,997 | 1,023 | 2.18% |
| 7 | 659 | Pahrump | 43,423 | 43,946 | -523 | -1.19% |
| 8 | 870 | Fallon | 24,198 | 24,877 | -679 | -2.73% |
| 9 | 923 | Winnemucca | 16,842 | 16,528 | 314 | 1.90% |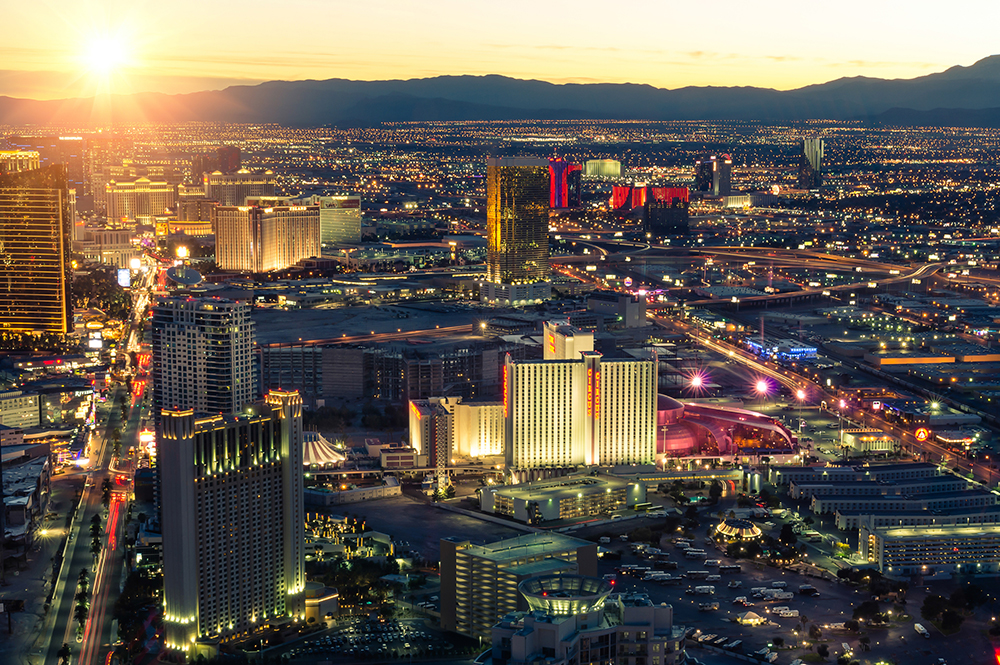 Some of the popular cities in Nevada are Carson City, Henderson, Reno Sparks and of course Las Vegas. These are the cities that are frequented by tourists and are good real estate investments if executed properly. A lot of investments have been made in the form of Resorts, Casinos, Hotels and Employee accommodations.
Carson City, though not as huge as Reno or Las Vegas, is famous for its frontier architecture, historical attractions and huge chain of restaurants. You can get a taste of neon lit, gambling life style in Reno if you are not able to live in Las Vegas. The city is fairly as glamorous and dazzling as the city of Las Vegas with its shining and inviting poker tables and gleaming slot machines.
The state of Nevada has several well-known cities that instantly come to mind. We'll highlight the top four largest cities in Nevada, and give a brief history, attractions, and the current real estate market for each one.
Las Vegas

Las Vegas is the 28th most populated city in the United States, and the biggest city in Nevada with just over 632,900 people. This city is an internally known travel destination and resort city for its nightlife, gambling opportunities, entertainment venues, and shopping. Affectionately named the Entertainment Capital of the World, the mega-casinos and the accommodations make it a top three business convention destination. It is home to more AAA Five Diamond hotels than any other individual city in the world.
Originally settled in 1905, it earned the title of the most populated city founded in the 20th century. Between the years of 1990 and 2000, Las Vegas saw a massive population increase of over 85%, and this growth is still ongoing.
You can find Las Vegas in Clark County, in the basin of the Mojave Desert, and this city is surrounded on all sides by mountain ranges. Additionally, the climate of this city is classified as a subtropic hot desert climate. This means you can expect long, extremely hot summer months with warm transitions between the seasons. During the summer months, the average temperature reaches or exceeds 90 degrees Fahrenheit. The winters are typically mild and short, and this city sees on average, 310 sunny days each year.
There are several museums in this city including the Neon Museum, Mob Museum, Nevada State Museum, and the Las Vegas Natural History Museum. There is also a large downtown arts district that caters to the performing arts and film crowds. Additionally, Las Vegas is home to several sports teams including the Las Vegas Raiders and the Vegas Golden Knights.
You'll find several notable colleges here, The Las Vegas Academy of the Arts and the Smith Center for Performing Arts. The Las Vegas Academy is a Grammy-winning performing arts school and currently has over 1700 students perusing degrees in various performing arts and language courses. UNLV is a large public research university based in the suburb of Paradise. The third largest community college in the nation calls Las Vegas home, and the primary school in this city is the Clark County School District, with 314,653 students enrolled.
Las Vegas relies on tourism as a primary economic support, and this is followed by their gambling establishments and conventions. In turn, these all feed into the local shops and restaurant businesses. The economy in Las Vegas is predicted to grow over the next few years at a steady pace.
The largest employer in Las Vegas is MGM Resorts International with 54,250 employees. This is one of the largest casinos in the world, and in Las Vegas alone it owns and operates the world-famous Bellagio Hotel and Resort, MGM Grand, Mandalay Bay, and The Mirage. The second largest employer is Caesars Entertainment Corp, and it operates three of the largest casinos in Las Vegas.
Although Las Vegas is recovering from the housing crash, it isn't back where it was in the early 2000s. Currently, the median home price for this area is $227,000, with the Metro area's median home prices around $233,600. These prices are predicted to increase almost 6% in the next year.
Other cities in the broader metro area include Henderson and North Las Vegas.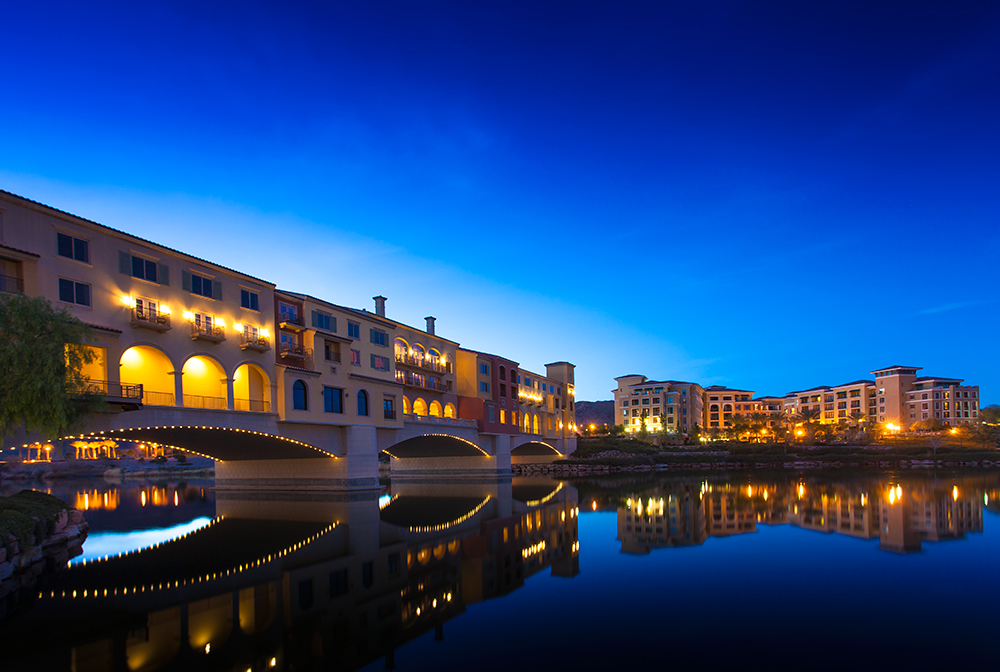 Reno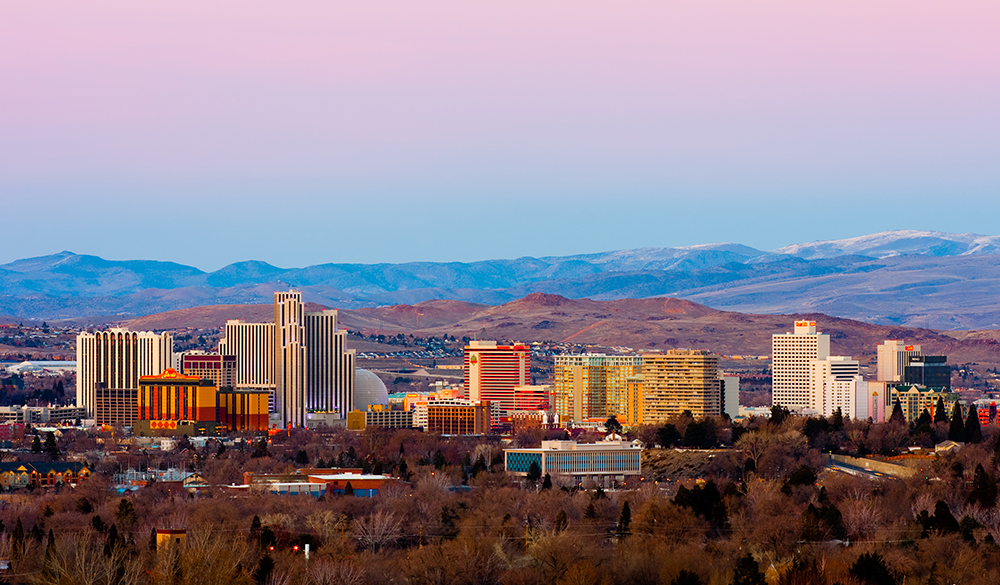 Reno is the second largest city in Nevada with a population of 245,255 residents. This city is proudly known as "The Biggest Little City in the World," and it is internationally known for its variety of hotels and casinos.
Reno held the title of the gambling capital of the United States before Las Vegas experienced its massive growth, and now Reno focuses on tourism, and the city hosts several huge events each year that have become wildly popular. The classic car convention Hot August Nights, a motorcycle fan rally named Sweet Vibrations, and the Great Reno Balloon Race draw tourists from all over each year.
The first miners settled in the area in the 1850s, but in 1859 silver was discovered, and this brought an influx of miners hoping to strike it rich. In 1868, the railroad was established, and Reno was founded. It experienced large growth, and this growth has slowed to a steady pace over the past three decades.
You can find the city of Reno in the Sierra Nevada mountain range's rain shadow. It is just east of this mountain range and on the western edge of the Great Basin. You can expect to experience low rainfall amounts, mild winters with moderate snowfall amounts, and 300 days of sun per year.
There are several attractions and museums in this city including the Nevada Museum of Art and the National Automobile Museum, and the music scene is thriving. The Nevada Opera, Reno Pops Orchestra, and the Pioneer Center for Performing Arts are all large tourist attractions. If you like sports, this city has many teams to choose from including the Reno Aces, Western Nevada FC, and the Reno Bighorns. Additionally, Reno caters outdoor enthusiasts with year-round activities like boating, windsurfing, skiing, and snowboarding.
The University of Nevada, Reno is located here, and it claims the title of the oldest university in the state. It is a rapidly growing state college with over 21,000 students enrolled in various majors. Also, the Career College of Northern Nevada has over 13,000 students and trains them in a variety of technical fields.
Reno's largest employer is the Washoe County School District with over 8,000 employees. The University of Nevada, Reno follows closely behind with 4,750 employees. Reno has also experienced an influx of tech companies in the recent years, and several companies have their corporate headquarters based here. A few of these companies include Hamilton, Braeburn Capital, EE Technology, and International Game Technology.
The Reno area has a median home price $323,700, and this is a 6.9% increase in the past year. Reno is part of the Reno-Sparks metropolitan area, and the median home price for there is $320,600. Growth is expected in both sectors over the next year between 2.8% and 2.9% respectively.
Sparks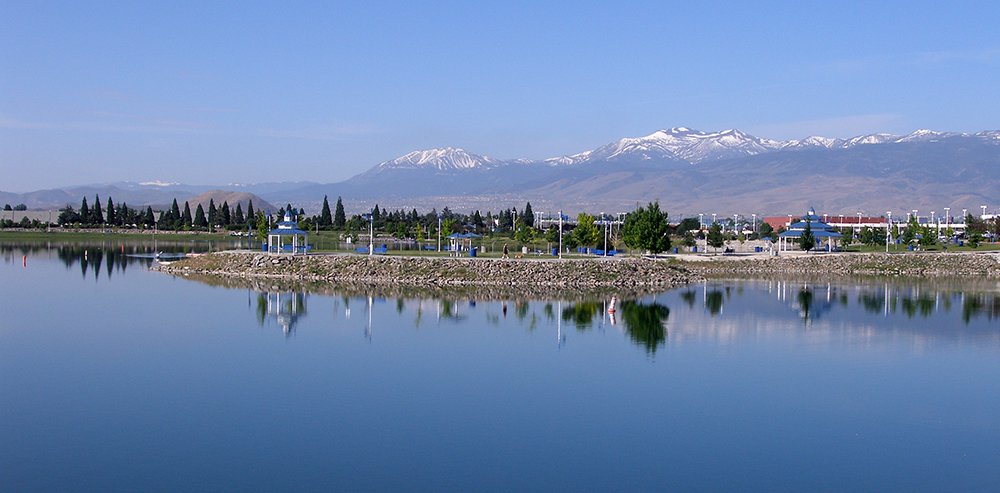 Sparks is the third-largest city in Nevada, and it has a population of 90,264 as of 2016. This city has worked to establish itself as a premier special events located in the western United States. There are several cultural events, along with aquatic activities, and tourist attractions located in and around this city.
Sparks was considered a small town until the housing boom in the mid-1950s. The population grew very rapidly, and the railroad brought warehouse districts and the light industry to Sparks. In 1984, Sparks saw its only high-rise casino built, and the Nugget Casino Resort operates to this day. The B Street Business District was redeveloped in the mid-1990s, and it is now known as the pedestrian-friendly Victorian Square.
Sparks sprawls over almost 40 miles, and it has a semi-arid climate. The low humidity leads to various temperature fluctuations throughout the day. This city typically sees moderate rainfall, and the temperature usually peaks around 90 degrees in July and August with the winter months ranging from the mid-40s to the mid-50s.
Tourists come to visit Sparks Marina Park and take in aquatic activities, and the Best of the West Nugget Rib Cook-Off is a yearly event that draws large crowds. Additionally, the Nugget Casino Resort and the Great Basin Brewing Company are year-round tourist attractions. Finally, the Union-Pacific Railroad runs through the heart of this city, and it is an important feature of the industrial park.
The Washoe County School District, Excel Christian School, and Edward C. Reed High School are all located in this city. The city's economy has a bright outlook, with predicted job availability to rise 40.92% in the next decade.
The largest employers in Sparks are the Washoe County School District and the Nugget Casino Resort. Recently, the Nugget underwent construction and expansion, and this allowed it to create more jobs and hire more employees to meet the demands of the additional space.
The city of Sparks has a median home price of $294,200, and this is a 7.9% increase over the past year, and the average price per square foot is just over $180. The median house price is projected to rise an additional 3.0% in the next year. Also, Sparks sits in the Reno Metro area, and their median home prices are $320,600. This is a 7.2% increase, and it is projected to grow an additional 2.9% over the next year.
Carson City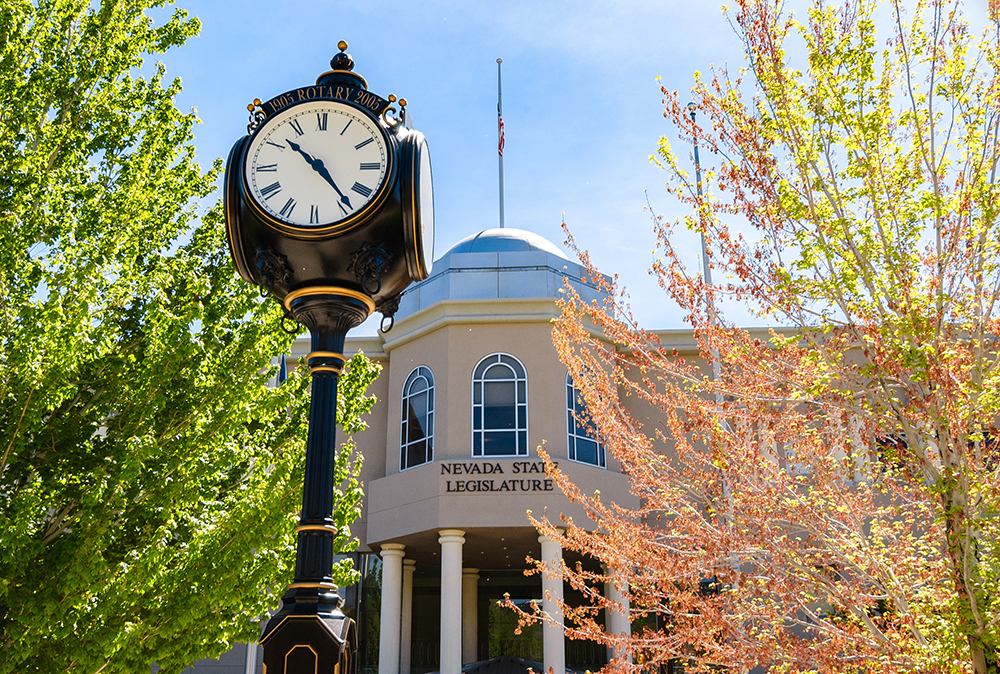 Carson City is the fourth-largest city in the state of Nevada with a population of 55,274 people. This city is Nevada's capital city, and it is a hub for cultural events, different nationalities, and tourist attractions. This city has a long and colorful history that dates back to 1843.
The first European Americans to arrive in this area did so in 1843, and by 1851 the Eagle Station Ranch was established, and it served as a stopover for people traveling on the California Trail. Carson City experienced population growth in 1859 with the discovery of gold and silver. In 1864, Carson City was declared the permanent capital of Nevada. The population of this city has continued to grow slowly, and Carson City bills itself as America's Smallest Capital.
Carson City is a semi-arid climate that is classified by hot summers and cool winters. You'll find this city sitting in a high desert valley that is approximately 4,800 feet above sea level. The winters are very mild with moderate to light snowfall amounts, and the summer months are dry and hot with most of the rainfall occurring in the spring months. Annually, there are typically 37 days above 90 degrees during the summer months.
This city has several cultural events, tourist attractions, sporting events, recreational activities, and museums. The Nevada State Capitol Museum, Nevada State Railroad Museum, Prison Hill, Whale Beach, Diamond Peak Resort, and Lake Tahoe - Nevada State Park can be found in and around Carson City.
The Carson City School District serves this city with ten schools spread throughout the city limits ranging from pre-k to high school. Additionally, Western Nevada College can be found here, is a regionally-accredited two or four-year college, and it can grant niche four-year degrees. Students here focus on arts, sciences, and education.
Although tourism plays a large roll in the economy, Carson City has a bright outlook for job growth predicted to go up 36.04% over the next decade. The median household income is just over $50,000 annually.
The largest employer is Carson Tahoe Health with between 1,500 and 1,999 employees, and this is followed closely by Carson City School District with 1,000 to 1,499 employees. The company Precision Castparts Corp has a large office stationed here as well.
Carson City's median home price is currently $282,800, and this is a 11.8% rise over the past year. Over the next year, it is projected to go up another 5.6%. Carson City sits in the Carson City Metro area, and the median housing prices here are $278,000. This price has gone up 12.8% in the last year, with projections putting it up another 7.4% in the coming year.
Nevada Census Data
According to the United States Census an estimated 2,940,058 people live in the state of Nevada. The state has 10,9781.2 mi² of land area, which gave it a population density of 26.78 per mi². Here is a list of cities & Census Designated Places with more than 1,000 residents, with their estimated population as of June 2016 & the 2010 United States Census. For Census Designated Places (CDP) where there was no population estimate available for 2016 the 2011-2015 American Community Survey 5-Year Estimates data was used.
All table columns are sortable. Click on the column headers to sort by that column. Click again to sort low to high. Cities with higher levels of population growth typically see the increased demand drive faster real estate price appreciation.
| Rank | Geography | County | 2016 Pop | 2010 Pop | Change | % △ | Land mi² | Pop Den mi² |
| --- | --- | --- | --- | --- | --- | --- | --- | --- |
| 1 | Las Vegas | Clark | 632,912 | 583,756 | 49,156 | 8.42% | 135.81 | 4,660.28 |
| 2 | Henderson | Clark | 292,969 | 257,729 | 35,240 | 13.67% | 107.73 | 2,719.47 |
| 3 | Reno | Washoe | 245,255 | 225,221 | 20,034 | 8.90% | 103.01 | 2,380.89 |
| 4 | North Las Vegas | Clark | 238,702 | 216,961 | 21,741 | 10.02% | 101.35 | 2,355.22 |
| | Paradise CDP | Clark | 226,957 | 223,167 | 3,790 | 1.70% | 46.72 | 4,857.81 |
| | Sunrise Manor CDP | Clark | 191,464 | 189,372 | 2,092 | 1.10% | 33.35 | 5,741.05 |
| | Spring Valley CDP | Clark | 186,632 | 178,395 | 8,237 | 4.62% | 33.23 | 5,616.37 |
| | Enterprise CDP | Clark | 125,498 | 108,481 | 17,017 | 15.69% | 46.51 | 2,698.30 |
| 5 | Sparks | Washoe | 98,345 | 90,264 | 8,081 | 8.95% | 35.76 | 2,750.14 |
| 6 | Carson City | | 54,742 | 55,274 | -532 | -0.96% | 144.66 | 378.42 |
| | Whitney CDP | Clark | 40,165 | 38,585 | 1,580 | 4.09% | 6.74 | 5,959.20 |
| | Pahrump CDP | Nye | 34,902 | 36,441 | -1,539 | -4.22% | 301.73 | 115.67 |
| | Winchester CDP | Clark | 28,365 | 27,978 | 387 | 1.38% | 4.34 | 6,535.71 |
| | Summerlin South CDP | Clark | 25,338 | 24,085 | 1,253 | 5.20% | 9.64 | 2,628.42 |
| 7 | Elko | Elko | 20,442 | 18,297 | 2,145 | 11.72% | 17.64 | 1,158.84 |
| | Sun Valley CDP | Washoe | 19,663 | 19,299 | 364 | 1.89% | 14.9 | 1,319.66 |
| 8 | Fernley | Lyon | 19,588 | 19,368 | 220 | 1.14% | 122.12 | 160.40 |
| 9 | Mesquite | Clark | 17,987 | 15,276 | 2,711 | 17.75% | 31.89 | 564.03 |
| | Spanish Springs CDP | Washoe | 15,789 | 15,064 | 725 | 4.81% | 55.66 | 283.67 |
| 10 | Boulder City | Clark | 15,689 | 15,023 | 666 | 4.43% | 208.52 | 75.24 |
| | Spring Creek CDP | Elko | 13,564 | 12,361 | 1,203 | 9.73% | 58.77 | 230.80 |
| | Gardnerville Ranchos CDP | Douglas | 11,023 | 11,312 | -289 | -2.55% | 15.02 | 733.89 |
| | Dayton CDP | Lyon | 9,163 | 8,964 | 199 | 2.22% | 31.81 | 288.05 |
| | Cold Springs CDP | Washoe | 8,868 | 8,544 | 324 | 3.79% | 8.75 | 1,013.49 |
| | Incline Village CDP | Washoe | 8,734 | 8,777 | -43 | -0.49% | 21.53 | 405.67 |
| 11 | Fallon | Churchill | 8,470 | 8,606 | -136 | -1.58% | 3.63 | 2,333.33 |
| 12 | Winnemucca | Humboldt | 7,866 | 7,396 | 470 | 6.35% | 9.39 | 837.70 |
| | Laughlin CDP | Clark | 7,622 | 7,323 | 299 | 4.08% | 88.04 | 86.57 |
| | Moapa Valley CDP | Clark | 7,099 | 6,924 | 175 | 2.53% | 43.67 | 162.56 |
| | Johnson Lane CDP | Douglas | 6,441 | 6,490 | -49 | -0.76% | 21.87 | 294.51 |
| | Indian Hills CDP | Douglas | 6,193 | 5,627 | 566 | 10.06% | 14.61 | 423.89 |
| | Gardnerville CDP | Douglas | 5,636 | 5,656 | -20 | -0.35% | 4.8 | 1,174.17 |
| | Silver Springs CDP | Lyon | 5,351 | 5,296 | 55 | 1.04% | 71.6 | 74.73 |
| | Lemmon Valley CDP | Washoe | 5,073 | 5,040 | 33 | 0.65% | 17.19 | 295.11 |
| 13 | West Wendover | Elko | 4,261 | 4,410 | -149 | -3.38% | 7.48 | 569.65 |
| 14 | Ely | White Pine | 4,042 | 4,255 | -213 | -5.01% | 7.64 | 529.06 |
| | Nellis AFB CDP | Clark | 3,554 | 3,187 | 367 | 11.52% | 2.71 | 1,311.44 |
| | Washoe Valley CDP | Washoe | 3,348 | 3,019 | 329 | 10.90% | 5.04 | 664.29 |
| | Battle Mountain CDP | Lander | 3,276 | 3,635 | -359 | -9.88% | 3.57 | 917.65 |
| | Minden CDP | Douglas | 3,180 | 3,001 | 179 | 5.96% | 4.23 | 751.77 |
| 15 | Yerington | Lyon | 3,142 | 3,048 | 94 | 3.08% | 8.6 | 365.35 |
| | Hawthorne CDP | Mineral | 3,095 | 3,269 | -174 | -5.32% | 1.62 | 1,910.49 |
| | Tonopah CDP | Nye | 2,360 | 2,478 | -118 | -4.76% | 16.24 | 145.32 |
| 16 | Carlin | Elko | 2,307 | 2,368 | -61 | -2.58% | 10.44 | 220.98 |
| | Golden Valley CDP | Washoe | 2,127 | 1,556 | 571 | 36.70% | 3.61 | 589.20 |
| | Kingsbury CDP | Douglas | 1,970 | 2,152 | -182 | -8.46% | 21.81 | 90.33 |
| 17 | Lovelock | Pershing | 1,841 | 1,894 | -53 | -2.80% | 0.85 | 2,165.88 |
| | Topaz Ranch Estates CDP | Douglas | 1,704 | 1,501 | 203 | 13.52% | 14.39 | 118.42 |
| | Stagecoach CDP | Lyon | 1,668 | 1,874 | -206 | -10.99% | 8.35 | 199.76 |
| | Jackpot CDP | Elko | 1,579 | 1,195 | 384 | 32.13% | 3.88 | 406.96 |
| | Verdi CDP | Washoe | 1,525 | 1,415 | 110 | 7.77% | 3.37 | 452.52 |
| | Sandy Valley CDP | Clark | 1,385 | 2,051 | -666 | -32.47% | 56 | 24.73 |
| | Bunkerville CDP | Clark | 1,374 | 1,303 | 71 | 5.45% | 42.78 | 32.12 |
| | Owyhee CDP | Elko | 1,367 | 953 | 414 | 43.44% | 225.3 | 6.07 |
| | Mogul CDP | Washoe | 1,353 | 1,290 | 63 | 4.88% | 1.47 | 920.41 |
| | McGill CDP | White Pine | 1,321 | 1,148 | 173 | 15.07% | 1.09 | 1,211.93 |
| | East Valley CDP | Douglas | 1,266 | 1,474 | -208 | -14.11% | 9.4 | 134.68 |
| | Panaca CDP | Lincoln | 1,257 | 963 | 294 | 30.53% | 3.26 | 385.58 |
| 18 | Wells | Elko | 1,229 | 1,292 | -63 | -4.88% | 6.9 | 178.12 |
| | Smith Valley CDP | Lyon | 1,182 | 1,603 | -421 | -26.26% | 120.62 | 9.80 |
| | Stateline CDP | Douglas | 1,160 | 842 | 318 | 37.77% | 0.72 | 1,611.11 |
| | Moapa CDP | Clark | 1,149 | 1,025 | 124 | 12.10% | 150.82 | 7.62 |
| 19 | Caliente | Lincoln | 1,108 | 1,130 | -22 | -1.95% | 1.87 | 592.51 |
| | Ruhenstroth CDP | Douglas | 1,101 | 1,293 | -192 | -14.85% | 2.81 | 391.81 |
| | Alamo CDP | Lincoln | 1,095 | 1,080 | 15 | 1.39% | 30.28 | 36.16 |
| | Genoa CDP | Douglas | 1,087 | 939 | 148 | 15.76% | 9.19 | 118.28 |
| | Beatty CDP | Nye | 1,051 | 1,010 | 41 | 4.06% | 174.11 | 6.04 |
| | Indian Springs CDP | Clark | 1,050 | 991 | 59 | 5.95% | 18.01 | 58.30 |
Annual Estimates of the Resident Population: April 1, 2010 to July 1, 2016
Source: U.S. Census Bureau, Population Division
Release Date: May 2017.
Qualifying for a Home Loan in Nevada
When it comes to buying a house, the entire process can be sidelined if you don't have all of the necessary tools to qualify for a mortgage. There are several factors that go into becoming eligible for a home loan, and we'll talk about them.
Find Out How Much House You Can Comfortably Afford
The first step is looking at your budget and seeing how much money is left over each month, and how much your future house payments will be. Your mortgage payment should include the house payment itself, insurance, taxes, and general maintenance. Your debt-to-income ratio is how much you have coming in each month pre-taxes against how much you have going out every month in bills. Your lender typically wants to see between 28% to 44%, and the lower it is, the better it looks to them.
Check Your Credit History
Any mortgage lender is going to pull your entire credit history and look for your payment history and your FICO score. Your FICO score is your credit score, and this final total is based on your payment history, lines of credit, debts, and more. The lender is looking for a strong payment history and a high credit score. The higher your credit score is, the easier it will be for you to obtain financing. You can pull your credit reports for free once a year, and if you see any errors it is a good idea to dispute them.
Preapproval and Prequalification
If your lender looks at your financial records and your credit history and they approve you, you can request a preapproval letter. This letter will state the total loan amount you're preapproved for, along with any possible down payment amount. Your lender determines how much loan you qualify for by looking at these qualifications:
Housing Costs Compared to Your Monthly Income
Write down your total income each month before taxes.
Multiply whatever number you got in step one by .28, as this is what most lenders will use.
Debt-to-Income
Write down all of your payments that you'll have in the next 11 months. This includes insurance payments, car payments, credit card payments, and so on.
Take the number from the first step and multiply it by .35, and your monthly debt should not exceed this amount.
If your total loan amount is more than the property is worth once it has been appraised, the lender will not loan you the money to purchase it. Additionally, if you're denied the loan, the lender will most likely tell you why you don't qualify. You can work to fix whatever issue it is and apply again later. The above front-end & back-end limits are not hard limits, but rather are ideal levels to ensure you'll qualify for just about any loan. Both Freddie Mac & Fannie Mae adjusted their back-end DTI limit to 50% in 2017 to better compete against FHA loans.
Conforming Mortgages
A Conforming Mortgage is a mortgage or loan that is either equal to or less than the standards set by the Office of Federal Enterprise Oversite (OFHEO). The OFHEO is the entity that regulates Frannie Mae and Freddie Mac, the Government Sponsored Enterprise (GSE) real estate giants. Any mortgage that is more than the limits imposed by the OFHEO is considered to be a jumbo mortgage.
As of 2020 the conforming loan limit across the United States is set to $510,400, with a ceiling of 150% that amount in areas where median home values are higher. High local affordability makes the $510,400 ceiling apply statewide for single unit homes. Dual unit homes have a limit of $653,550, triple unit homes have a limit of $789,950 & quadruple unit homes have a limit of $981,700. People buying premium properties in downtown Las Vegas metro area may be above these thresholds, requiring a jumbo loan. Jumbo loans typically have a slightly higher rate of interest than conforming mortgages, though spreads vary based on credit market conditions.
Fixed-Rate Conforming Mortgages
If your mortgage falls under the standard amount set by the OFHEO, it is considered a conforming mortgage. If you take this one step further and choose an interest rate that won't increase or decrease over the life of your loan, you have a fixed-rate conforming mortgage. These loans typically come with lower interest rates, and you can choose to borrow them for terms ranging from 10 to 30 years. There are several benefits to this type of loan including:
Less documentation required than a VA or FHA loan
Locked in Interest Rate - if rates go down you can refinance, but if rates go up you get to keep your rate
Lower Annual Percentage Rates - ARM loans may have a lower initial rate, but can reset to a far higher maximum rate level
Refinancing is available
About 88% of home buyers across the United States finance their home purchase with a mortgage. About 90% of those buyers use a 30-year fixed rate loan, while 6% opt for a 15-year fixed rate mortgage. About 2% of borrowers opt for either fixed-rate loans using other durations or an adjustable-rate loan.
Shorter duration loans come with a higher monthly payment, but they also enable the home buyer to build equity much faster & typically have a lower rate of interest. You can compare payments associated with multiple loan terms side-by-side here.
Adjustable-Rate Mortgages (ARM)
On the other end of the spectrum, if your mortgage is at or under the amount set by the OFHEO and the interest rate is allowed to fluctuate based on a pre-determined index, it is called an adjustable-rate conforming mortgage. This type of loan has terms ranging from 10 to 30 years, and you can choose a set period where your interest rate won't fluctuate. For example, if you choose a 10/1 adjustable-rate mortgage for a term of 30 years, your interest rate would be locked in for the first 10 years and
fluctuate annually for the final 20 years. The benefits of this type of loan are:
Lower initial monthly payments that enable greater short-term financial flexibility
The ability to refinance into a fixed-rate loan if mortgage rates drop
As mentioned above, most home buyers prefer to opt for a fixed-rate loan where their monthly payments are guaranteed to remain the same throughout the duration of the loan. Interest-only loans & balloon mortgages are more highly levered versions of ARMs. Interest-only loan repayments do not cover principal - thus they rely on home price appreciation to build equity. If the housing market falls, IO loans can easily end up upside down. Balloon mortgages are required to be refinanced or paid off with a lump sum on a set date.
Choosing Between the Two Mortgage Types
Your lender may be able to advise you on which type of mortgage to choose. However, it is completely up to you to decide which mortgage type suits your situation and lifestyle better. In recent years, most borrowers are turning to fixed-rate mortgages as home loan rates are exceptionally low by historical standards. These lower rates make it easier to compete with the lower initial payments the ARM offers, which is the main reason people chose ARM to begin with. If you live in a high-cost area of the country, you'd typically need a larger down payment with an adjustable-rate mortgage, and this is also pushing people toward fixed-rate mortgages.
You can use the following tool to calculate fixed vs arm vs interest-only mortgage payments.
Borrower Criteria
No matter which type of mortgage you end up choosing, there are certain criteria levels you'll have to meet before a lender considers you to be eligible.
Credit Score. Lenders like to see credit scores in the mid to upper 700s. However, it is possible to get a mortgage with a credit score of 620, but you'll pay a higher down payment.
Debt-to-Income. Your monthly debt should be ideally no more than 36% of your gross monthly income. You can go up to 44% with a stellar credit history and score.
Down Payment. Unless you get additional financing or you use a program that pays your down payment, it is a good idea to have at least 10%, and ideally 20% of your home's cost put away for a down payment.
Employment History. Your lender wants to see a steady employment history with at least two or three years at your current job.
Loan to Value Ratio. Your loan to value ratio is how much the property is worth against the amount you're borrowing. Ideally, your loan to value ratio should be 80% or lower.
Additional Considerations
Along with everything we listed above, there are a few additional considerations you have to think about when you apply for a mortgage, no matter what type it is.
Obtaining Private Mortgage Insurance (PMI)
Private mortgage insurance is something you may have to have when you take out your mortgage loan. PMI protects your lender in the event that you stop paying on your loan or default entirely on it. You'll typically have to pay PMI if you pay less than 20% down when you take your mortgage out. About 35% of home buyers are use a down payment of 20% or more.
There are also some lenders who offer conventional-type loans with smaller down payments which don't require PMI. However, you'll usually end up paying much higher interest with these types of loans, and it can be more expensive than having PMI added to your premium.
Your PMI can be added to your monthly mortgage payment, you can pay a one-time sum when you close on your home, or you could pay both. Make sure you ask your lender how they handle PMI before you sign your paperwork.
Piggyback Loan
If you don't want to pay private mortgage insurance, but you can't afford to put 20% down, you can look into a second mortgage piggyback loan. With a piggyback loan, you take out two loans at the same time. The first loan covers 80% of your home's cost, and the second loan makes up to 20% down payment. There are a few types of piggyback loan packages available, and they include:
80-10-10 Package. With this type of loan, it'll be divided between 80% for the mortgage, 10% for the down payment, and the final 10% goes to the second mortgage.
80-15-5 Package. This option will allow you to pay 80% to the first mortgage, 15% goes to the second mortgage, and 5% goes to the buyer for a down payment.
80-20 Package. Finally, 80% will go toward the first mortgage, and the final 20% will go toward the second mortgage with no down payment.
This option eliminates the need for PMI, but you will most likely have to make two separate payments each month. One payment will go toward your mortgage payment, and the second will go toward the piggyback loan payment.
Government Financing Programs
If you can't afford to pay PMI and you can't afford to pay 20% down, there are government programs available that will help you with financing. There are several benefits to looking into them when you're thinking about purchasing a home, and many people don't use them because they don't research.
Reasons to Use a Government Financing Program
Easier Qualifications
Generally, most government programs have an easier qualification process with less rigid requirements. You can find a lot of them that are aimed at helping low-income applicants secure housing by helping with down payments, paying private mortgage insurance, you need less paperwork.
More Relaxed Credit Standards
For a traditional mortgage, it isn't unusual to be required to have a credit score in the mid to upper 700s to obtain the best rates and the lowest interest percentages. Government financing programs offer people with lower credit scores the ability to obtain financing without paying as high of penalties like they would with traditional mortgages. Certain programs allow credit scores as low as 580 to 620 to qualify without paying extravagant excess fees.
Smaller Down Payments
One of the biggest hurdles for people who want to purchase a home is trying to come up with a 20% down payment. As this is usually paid in cash, many people have difficulty meeting it, and this can result in a mortgage denial. There are government assistance programs that will take smaller down payment amount or even no down payments. They can do this without requiring the borrower to pay PMI or pay a reduced rate as well.
Federal Housing Administration (FHA) Program
The FHA loan program is a very popular option for first time and low-income home buyers. The FHA will insure your mortgage, and this makes lenders more willing to work with you. Almost every borrower will have to pay private mortgage insurance, and this protects the lender in case you default. You'll pay a smaller down payment, typically around 3.5% (based on your credit score), and credit scores as low as 580 can qualify.
Veterans Administration (VA) Loan Program
The second government financial program that is very popular is the Veterans Administration loan program. If you or your spouse is classified as an active duty service member, a veteran, National Guard member, or a Reservist, you may qualify for this program. This program comes with several benefits including no down payment, no private mortgage insurance, and competitive interest rates. Additionally, you may get a basic allowance for your housing, and there is no pre-payment penalty.
USDA Loans
USDA loans can help people with low incomes in rural parts of the state qualify for a subsidized
Natural Disasters
Earthquakes
Nevada has a high to very high earthquake risk. Here is a county-by-county breakdown of earthquake risk.
High risk: Elko, White Pine
Very high risk: Carson City, Churchill, Clark, Douglas, Eureka, Humboldt, Lander, Lincoln, Lyon, Mineral, Nye, Perishing, Reno, Storey
Standard rental and homeowner insurance policies typically do not cover earthquake damage, though they usually cover losses caused by fires which resulted from an earthquake. You can supplement your homeowner's insurance with an earthquake policy.
Flood Insurance
Homeowner's insurance policies typically do not cover flooding. While the desert is known for being dry, the Las Vegas valley and the central portion of the state have flash floods and are considered to have a very high flooding risk, while many other parts of the state have a moderate to high flood risk.
Much of the state has a very low flooding risk. Some counties have higher risk of flooding.
Low risk: Washoe
Moderate risk: Carson City, Churchill, Douglas, Elko, Eureka, Lyon, Mineral
High risk: White Pine
Very high risk: Lander, Nye
Home buyers with mortgages in high-risk areas are required to buy flood insurance. Most flood insurance policies are sold by the United States federal government through The National Flood Insurance Program. Under-priced flood insurance in high-risk areas act as a subsidy to wealthy homeowners.
The NFIP does not charge nearly enough to cover the expected costs of its liabilities. The assessments are not sufficient to build any buffer to cover an extraordinary year, such as what occurred with Hurricane Katrina in 2005 or Hurricane Sandy in 2012. Because homeowners don't incur the full cost of building in a flood zone we end up with more houses there than if homeowners incurred the full cost of the flood risk, which exacerbates the government's costs in the next disaster.
Homeowners who live in lower risk areas & are not required to purchase flood insurance heavily cross-subsidize homeowners who are in areas where floods are more common.
Wildfires
The risk of wildfires is considered moderate to very high across the northern half of the state. Fire damages from wildfires & other types of fires are typically covered in most homeowner's insurance policies. If you own expensive items you may want to keep an up-to-date household inventory list which lists specific valuables, such as fine art & jewelry.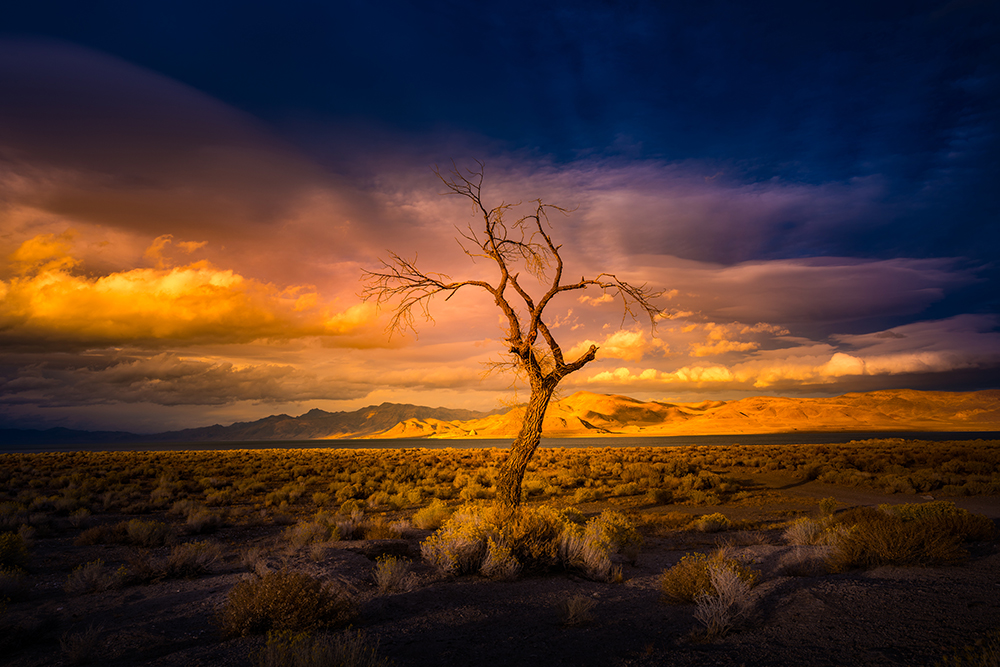 Nevada Real Estate Laws
Community Property
Nevada is what is known as a community property state. This means that each spouse owns 50% of any assets or debts the couple acquired throughout their marriage. However, there are ways to obtain separate property when you're married in Nevada. If you receive property by inheritance, gift, or as an award for personal injury, the property belongs to just one spouse. Additionally, if the spouse owns property before they were married, this is considered separate property. Nevada is one of nine community property states in the nation.
Property Taxes
Nevada bases their property taxes on the market value of the property in question. The property is reappraised every five years by the County Assessors. They get your property's value by taking the cash value of the land plus the replacement cost of all of the buildings and subtracting a depreciation rate of 1.5% for every year since it was constructed. The assessed value is equal to 35% of the property's taxable value. The assessed value is expressed in $100 increments. So, if your tax rate is $3.25 and the County workers have assessed your property at $40,000, your yearly taxes would be $1,300.
Additionally, Nevada has laws that protect its homeowning residents from sudden property tax increases. Any primary residence can only experience a 3% tax raise per year. So, even if your primary residence's value goes up by 15% per year, your taxes will only raise 3%.
Compared to national property tax rates, Nevada has the nineteenth lowest property taxes is the nation. This is right behind North Carolina, Kentucky and Montana. The state with the highest property taxe rate is New Jersey, and the state with the lowest property taxe rate is Hawaii.
Foreclosures
As of 2015, Nevada had the highest foreclosure rate in the nation. In August 2015, Las Vegas saw a staggering amount of foreclosure proceedings, with 523 homes repossessed by the bank. Statewide, 623 homes were repossessed, and this is 230% more than August 2014.
The state of Nevada is known as a full recourse state for any home loans that were established on or after October 1, 2009. This means that any lenders may not take the borrower to court for a deficiency judgment for defaulting on their home loan. This law change came as a huge relief to many homeowners throughout the state of Nevada. However, there are a few requirements that have to be met for this new law to apply to the homeowners. They include:
The Property Has to be a Single Family Residence
The Home Loan was Made by a Financial Institution
The Funds From the Loan was Used to Purchase the Property
The Loan is Original, and it Hasn't Been Refinanced
The Borrower Occupied the Property as a Primary Residence on a Continual Basis
How Foreclosures are Handled in Nevada
The most popular method of foreclosure in Nevada is called a non-judicial foreclosure. This means that the lender doesn't have to take the borrower to court to start and complete the foreclosure process. However, to proceed with this process, the lender is required to give a notice called a foreclosure by advertisement. This is typically written right into the original contract the borrower signs, and it states that in the event the borrower defaults on the loan, a trustee is allowed to sell the property to cover the defaulted loan amount. This practice is commonly called the Power of Sale Clause.
The person elected to sell the foreclosed home is called a trustee, and they represent the lender who gave the borrower the original home loan. The home is normally sold at an auction, and there are very strict notice requirements and legal documents that are required for this type of auction. The requirements are:
The lender must serve a notice of default and give the borrower a minimum of 35 days to catch up on their payments and get out default status. The trustee is required to send this notice by certified mail, and the borrower has 15 days before or after the sale date to catch up on their payments.
Once the notice of default goes through, the trustee has 21 days to give a notice of foreclosure sale, and this sale has to be executed in the same manner the sale would be made if it was a judicial foreclosure.
This entire foreclosure process normally takes around 120 days if it goes uncontested by the borrower. It can be postponed if the borrower gets out of default. If the foreclosure was done by non-judicial means, there is no right of redemption. However, if the foreclosure is done through judicial means, there is a one year right of redemption period.
Learn More
For Nevada residents, there are several websites you can go to in order to learn more about real estate, state government programs, and foreclosure processes and laws.
Ashburn Homeowners May Want to Refinance While Rates Are Low
US 10-year Treasury rates have recently fallen to all-time record lows due to the spread of coronavirus driving a risk off sentiment, with other financial rates falling in tandem. Homeowners who buy or refinance at today's low rates may benefit from recent rate volatility.
Are you paying too much for your mortgage?
Find Out What You Qualify For
Check your refinance options with a trusted Ashburn lender.
Answer a few questions below and connect with a lender who can help you refinance and save today!