Home Mortgage Rates in Washington
Median Real Estate Prices
Washington state attracts many home buyers with its gorgeous scenery, temperate climate, and high tech industries but this has not made it immune to the falling home prices experienced by many US states. Median real estate values for major Washington metropolitan areas are generally higher than the median values for the US as a whole, but they have fallen in recent years. Both the Seattle and Vancouver/Portland metro areas have experienced median real estate value decreases of over 5% since 2007, but the median real estate prices in both areas remains higher than the US median, at approximately 300 thousand and 240 thousand dollars respectively. In contrast, the Spokane metro area has experienced only a 3% decline in real estate values since the market peak in 2007, although median real estate values in Spokane remain below the national median.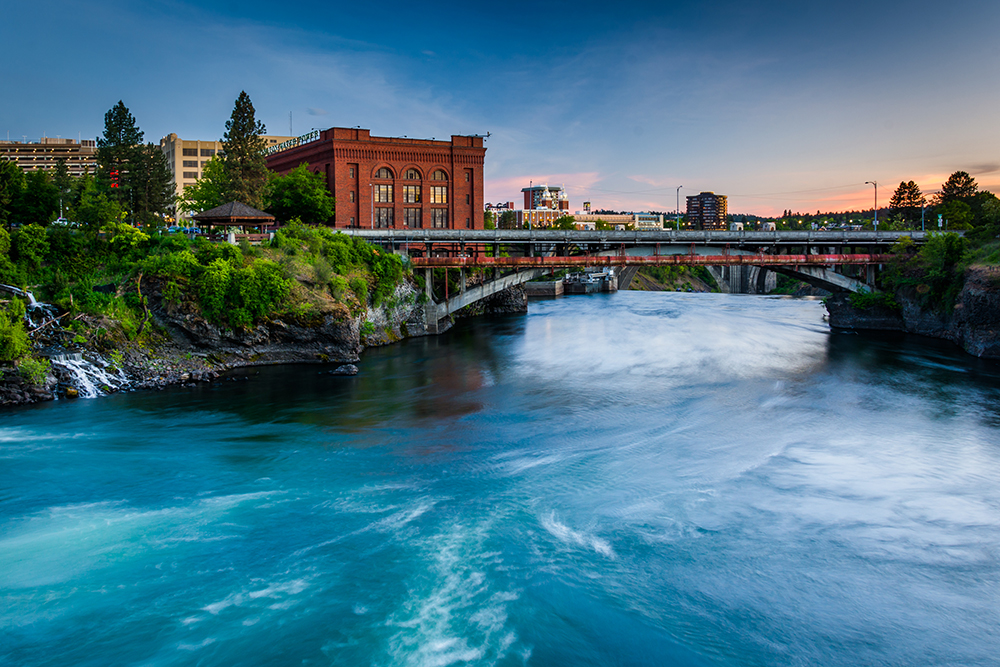 Popular Cities and Urban Growth
Washington boasts two of the one hundred fastest growing metro areas in the United States: Seattle and Vancouver. Growth in Washington is concentrated around these metro areas, with 8 of the 10 fastest growing communities in Washington proximate to Seattle and Vancouver. Seattle is the 91st fastest growing metro area in the country, while Vancouver is the 76th fastest growing. The Tri-Cities metro area in Southeastern Washington has also experienced unprecedented growth during the past decade.
Seattle

Many high tech industries such as Microsoft and Boeing are based near Seattle, and these employers as well as the multitude of cultural options and natural beauty of Puget Sound and the Cascades draw many people to the Seattle area. Although housing prices are high in the Seattle area, the quality of life is also very high and a major draw. Seattle boasts excellent public transportation and schools, as well as many famous restaurants and entertainment venues. The Seattle metro area has not been as affected by the recent economic downturn as many areas in the US, and the job market is expected to recover quickly. Individual consumer credit rating in Washington are also generally better than in the rest of the US, making it likely that Washington consumers will be able to spend more freely as the economy recovers.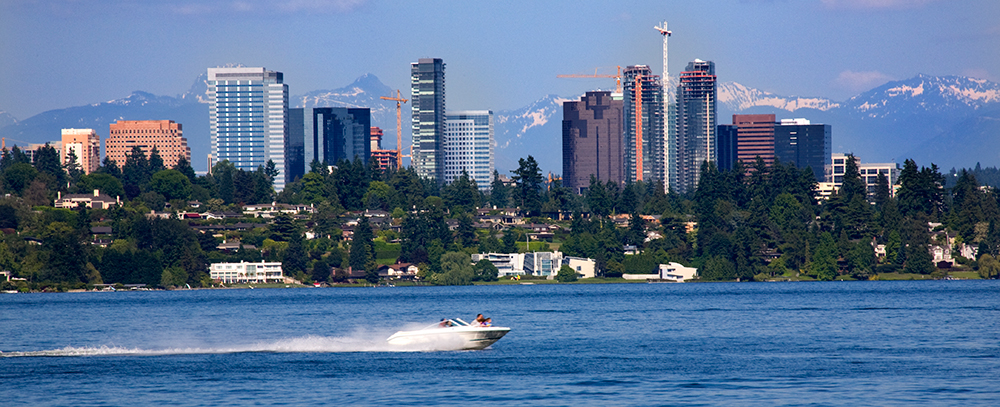 Vancouver
Vancouver is also a strong growing metro area because of its proximity to Portland, Oregon. Many Vancouver residents commute to Portland for work. The Vancouver area is home to many export farms growing strawberries, cherries, and apples, although the biggest employer is local and state government. The city is undergoing a downtown revitalization project to make it more attractive to businesses and consumers. The Vancouver area is becoming a popular destination for retirees who favor its mild climate, proximity to Portland and Oregon, which has no sales tax, and the lack of an income tax in Washington state. Vancouver is also a significant rail hub, making rail travel and freight transportation easy and convenient.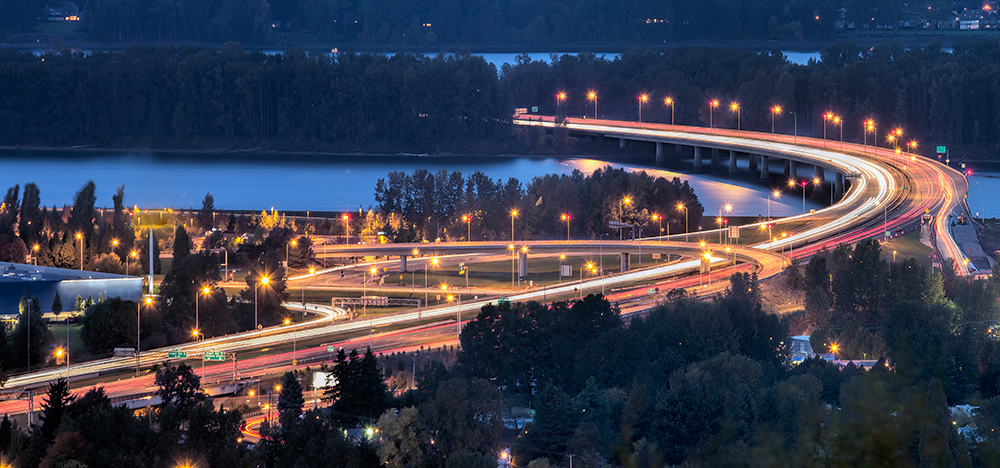 Tri-Cities Area
Another fast growing area of Washington is the Tri-Cities area in Southeastern Washington that includes the cities of Kennewick, Pasco, and Richland. The Tri-City area economy is primarily agricultural and focused around the growth of apples, wheat, corn, and wine grapes. The wine industry in this region is second only to California's Napa valley and brings many jobs to the region. Median home prices in the Tri-City region are roughly a third of the median prices in the Seattle metro area, making low cost of living a major draw to the area. Many residents are attracted by the dry and sunny climate as well.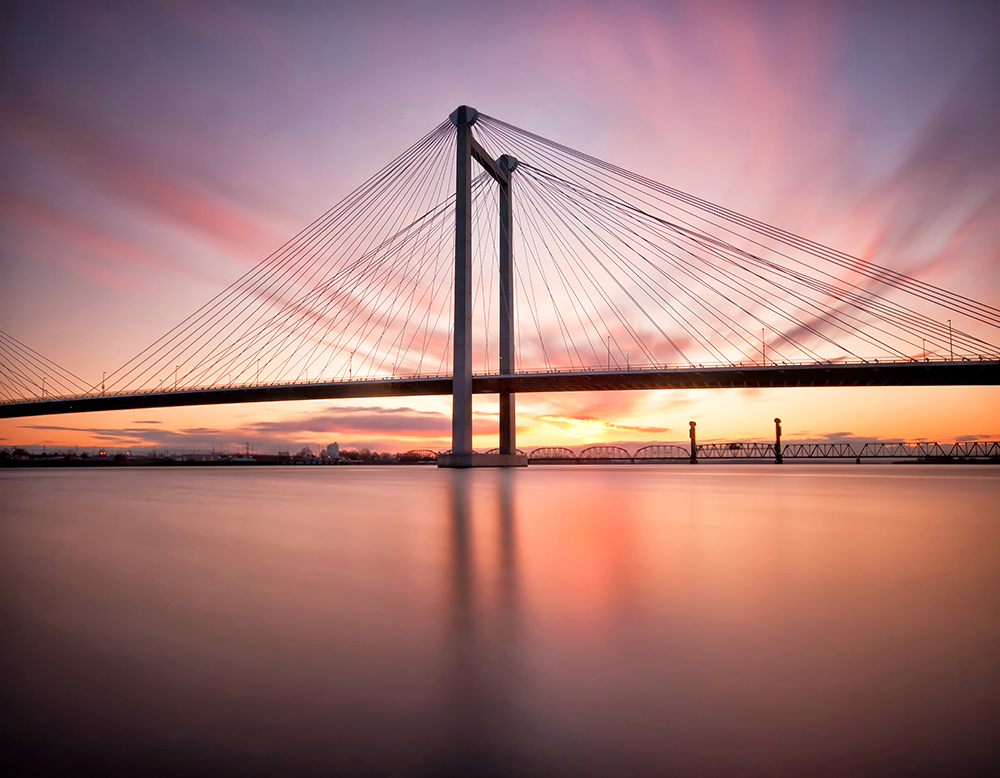 Types of Mortgages Offered
Long term fixed rate and adjustable rate mortgages are available in Washington. Washington mortgage rates are currently 3 basis points higher than the national average but have been decreasing. The Washington Consumer Loan Act authorizes lenders to charge higher interest rates in order to increase loan accessibility to buyers that represent a higher credit risk. This can mean that Washington mortgage rates are often higher than the national average.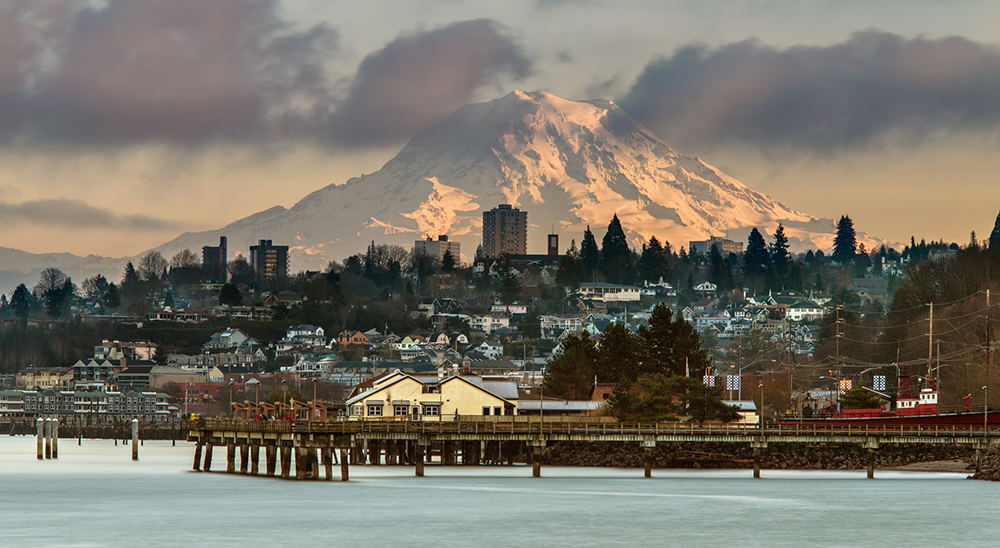 Special Stipulations
In Washington a loan cannot be made unless the lender discloses to the borrower a summary of all terms relevant to the loan, including fees and discount points, interest rates, any penalties, how loan payments will be adjusted, and any other information deemed necessary. This disclosure must be provided to borrowers within three days of them filing a loan application.
Is Washington a Recourse or Non-Recourse State?
Washington judicial code allows the choice of non-judicial no deficiency foreclosure or judicial foreclosure, so it is technically a non-recourse state. Non-judicial foreclosure is generally the most common in the case of consumer deeds in Washington, although judicial foreclosure can occur on commercial loans. Washington law forbids deficiency judgments on loans secured by deeds of trust. Homeowners who file for Chapter 7 bankruptcy can sometimes keep property valued up to 125 thousand dollars by claiming it as a homestead.
Reverse Mortgages
Reverse mortgages are an option for elderly Washington residents. Anyone over 62 is eligible. The Washington legislature inadvertently banned reverse mortgages in 2008 by requiring unregulated brokers to be covered by the Consumer Loan Act; however, banks and credit unions can still offer reverse mortgages.
Distressed Property Act of 2008
In light of the recent economic downturn, the Washington state legislature enacted new regulations to help homeowners in danger of foreclosure. The Distressed Property Act of 2008 attempts to protect homeowners facing foreclosure from mortgage repurchasing scams, thereby making it easier for distressed homeowners to obtain the assistance of qualified real estate agents. The bill is coming under some fire because it does not exempt real estate agents who deal with distressed homeowners from the label "distressed home consultant". Other states with distressed property laws (such as California) exempt real estate agents form the definition of "distressed home consultant". Distressed home consultants have to provide their clients with written contracts detailing their services and must give the homeowner 82% of the home's value when the homeowner gives up the home.
In summary, Washington state home prices have dropped some due to the economic downturn but could rise again as Washington is well placed to recover ahead of the rest of the country. As home to some of the fastest growing metro areas in the country Washington is attracting many new people and businesses. Mortgage rates are going down for the time being, but are still generally higher than the national average. With median home prices lower than they have been in years, now could be the perfect time to find a home in the beautiful Evergreen state.