Second Mortgage Home Loans - Lenders & Rate Information
The following table shows current 30-year mortgage refinance rates available in Ashburn. You can use the menus to select other loan durations, alter the loan amount. or change your location.
A second mortgage is an additional loan that can be acquired after the first. The same assets that were used to secure the first, must be used to secure the second. Generally, the interest rate on a second mortgage is higher than that of a first. Equity determines the quantity and type of second mortgage an individual qualifies for.
Obtaining Financing
Obtaining a second mortgage requires the same process as obtaining a first mortgage. Lenders will require all the same paperwork, as well as a new appraisal of the individual's assets. The new lender will require personal information, including asset values, in order to determine whether or not to offer a loan.
Second Mortgage Rates
There are two types of second mortgages: fixed and variable rate. The interest on a fixed rate loan will remain the same throughout the life of the loan. Fixed rate loans usually last longer than variable rate loans, about 15 to 30 years. The variable or adjustable rate mortgages (ARMs) have interest rates that can be periodically changed by the lender. Adjustable rates generally have shorter terms, lasting between one and 20 years, with periodic rate resets.
Individuals who are considering a variable rate mortgage need to take a number of factors into consideration before making their decision. It is important to discuss the following topics with the mortgage company:
When the interest rate can change
How frequently the rate can change
How high the rate can rise
What the rate change is based on
It is important to get specific information regarding each of these factors. Second mortgages should never be signed without all of the above information. It is best to get the information in writing, this prevents lenders misleading or misconstruing information.
The mortgage company should also be able to explain how their rates are determined and what may cause them to increase throughout the life of the loan. It is important to ensure that interest rate changes are determined on a specific set of criteria. This information should also be obtained in writing.
Either type of mortgage rate will result in a loan that is comparable or slightly more expensive than first mortgages. The second mortgage may be slightly more expensive because the lender understands that the first loan was already foreclosed on. This means that the second lender is absorbing more risk and may be warier of offering a mortgage.

Compare your options: calculate PMI vs a second mortgage.

Term Lengths
Second mortgages usually have terms of one to 30 years. Shorter terms will have higher payments and longer terms will have lower payments. It is important to calculate exactly how much can be afforded each month. This is best determined by assessing how much personal income can be allotted to the loan each month. This number, in combination with the interest rate, should be used to determine the length of loan that is affordable.
Generally, adjustable rate loans have more flexible terms than fixed rate loans. The fixed loans may be offered only in 15 and 30 year terms, while variable rate loans may be offered in any number of years between one and 20. The lender will help determine which option is ideal taking income levels and loan amounts into consideration.
Where to Find a Second Mortgage
There are virtually unlimited numbers of lenders who supply second mortgages. It is important that individuals compare the costs associated with a number of potential lenders. For most people, lenders who offer the lowest interest rates are the best choice as their second mortgage supplier. Although, there are a few other factors that can be taken into consideration.
It is possible to save money by obtaining a second mortgage with your existing mortgage lender. They may wave fees associated with paperwork or other procedural requirements. This is not true of all mortgage lenders. It is best to call the mortgage company and request farther information about their second mortgage procedures before assuming the costs will be reduced.
Another place to look for a second mortgage is through banks which individuals are already involved in. The paperwork and procedures which are required to obtain second mortgages can be easier through banks that individual's already have ties to.
The Best Time to Obtain Financing
Due to the economic downturn, the interest rates on first and second mortgages are currently at an all time loan. This year may be a good time to obtain a second mortgage. It is important, however, to take all financial factors into consideration before attempting to obtain a second mortgage.
It is best to follow the market trends before obtaining a second loan. Mortgage rates can be variable, but tracking the market trends can help individuals obtain second mortgages during times of low interest rates. It's important to keep an eye out for what lenders are charging and those which seem to be offering the lowest rates. These observations will help individuals determine the best mortgage companies and the times in which these companies offer the lowest interest rates.
It is important to note that variable rate mortgages may change according to economic changes. It is important to fully understand what factors contribute to the changes in interest rate. If economic conditions can effect the variable rate loans, obtaining one during an economic downturn may not necessarily result in lower interest rates in the long run.
Factors that can effect the interest rate of a second mortgage include the demand for loans and national economic conditions. In periods of economic downturn, second mortgage rates fall low and can be obtained more readily. Individuals can take advantage of this by building up a money supply during economic upturns and obtaining second mortgages during downturns.
It is best to obtain a second mortgage when personal finances allow it. If a second mortgage would be difficult to afford, it may be best to wait. Individuals should be able to cover the cost of the first and second mortgage, as well as all other monthly payments, before obtaining a second loan.
Benefits of a Second Mortgage
Second mortgages are beneficial to individuals who need a significant amount of money and have no other means of obtaining it. Individuals who will benefit the most from second mortgages are those who are financially stable, but cannot use credit cards or bank accounts to obtain the money they desire.
Sometimes second mortgages are necessary for those who are not financially stable, but have no other means of obtaining money. This is not the ideal situation to obtain a second mortgage because there is significant risk of the individual being incapable of paying back the loan. Sometimes, however, it cannot be avoided.
There are a number of situations where a second mortgage may be beneficial. These include:
Bypassing property mortgage insurance (PMI) requirements
Debt consolidation
Home Improvements
Purchasing a new home
Creating home equity
Hidden Costs
In addition to the interest rate, there are a number of costs associated with second mortgages, these include:
Lending fees
Origination fees
Appraisal fees
Closing costs
The cost of these fees will be similar to those associated with first mortgages. The most important hidden cost to consider is the lending fees.
Lending fees are calculated on a points based system. One point is equal to one percent of the loan amount. The cost of lending fees varies widely between mortgage companies. It is important to meet with a number of lenders in order to find the lowest lending fees.
Individuals who are obtaining a second mortgage should request written documentation of the lending fees. Some areas have state mandated caps on lending fees, but others do not. The state banking commissioner can provide information on lending fee limits.
It is important that the lending fee is understood and agreed upon before signing for the second mortgage. Individuals should ask to see the fee in writing and should compare it to any state limitations to ensure that the lender is following mortgage regulations.
Associated Risks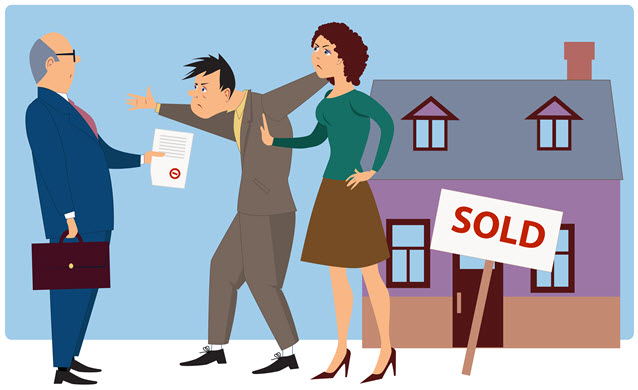 The largest risk associated with a second mortgage is failure to pay the monthly interest rates. It is possible for an individual to lose their home if they are incapable of paying for the second mortgage. This is why it is so important to obtain affordable, low interest rates and lending terms that allow for small monthly payments. Market research, and comparison shopping should help individuals avoid the risk of losing their home.
Another risk of obtaining a second mortgage is higher interest fees. There are generally only small differences between the interest fees of first and second mortgages, but sometimes even a small increase in the interest rate can result in financial ruin. Individuals should calculate exactly how much the second mortgage will cost per month to avoid any surprises.
The various fees associated with a second mortgage is another risk. These fees can add up quickly and for those already in financial ruin, these costs could be a lot to handle.
Ashburn Homeowners May Want to Refinance While Rates Are Low
US 10-year Treasury rates have recently fallen to all-time record lows due to the spread of coronavirus driving a risk off sentiment, with other financial rates falling in tandem. Homeowners who buy or refinance at today's low rates may benefit from recent rate volatility.
Are you paying too much for your mortgage?
Find Out What You Qualify For
Check your refinance options with a trusted Ashburn lender.
Answer a few questions below and connect with a lender who can help you refinance and save today!