Home Mortgage Rates in District of Columbia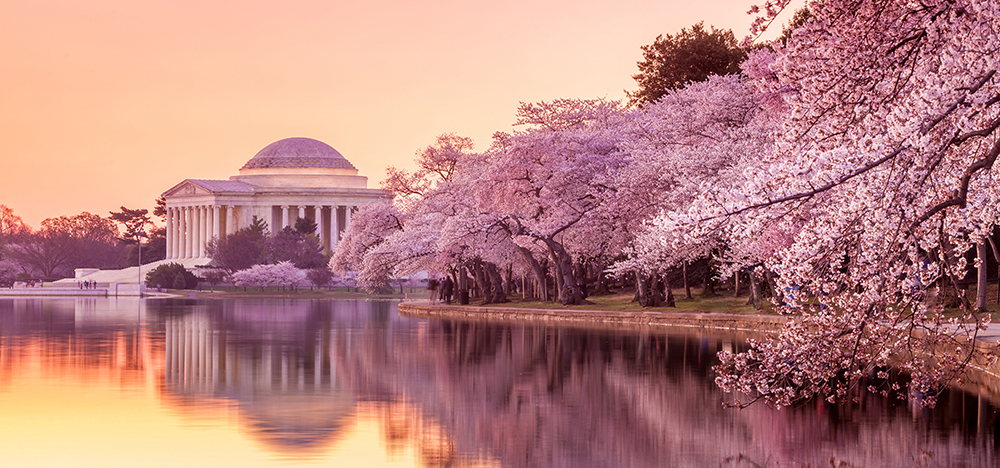 Real Estate Prices
Real estate prices tend to be higher in the nation's capitol compared to the national median. The average median price for a home was $345,000 in February in Washington, DC, well above the national average which is about $186,000. A comparison of nearby states,
Washington DC - $345,000
Maryland - $263,000
Pennsylvania- $150,900
Virginia- $232,800
New Jersey- $296,700
Popular Neighborhoods in the DC Area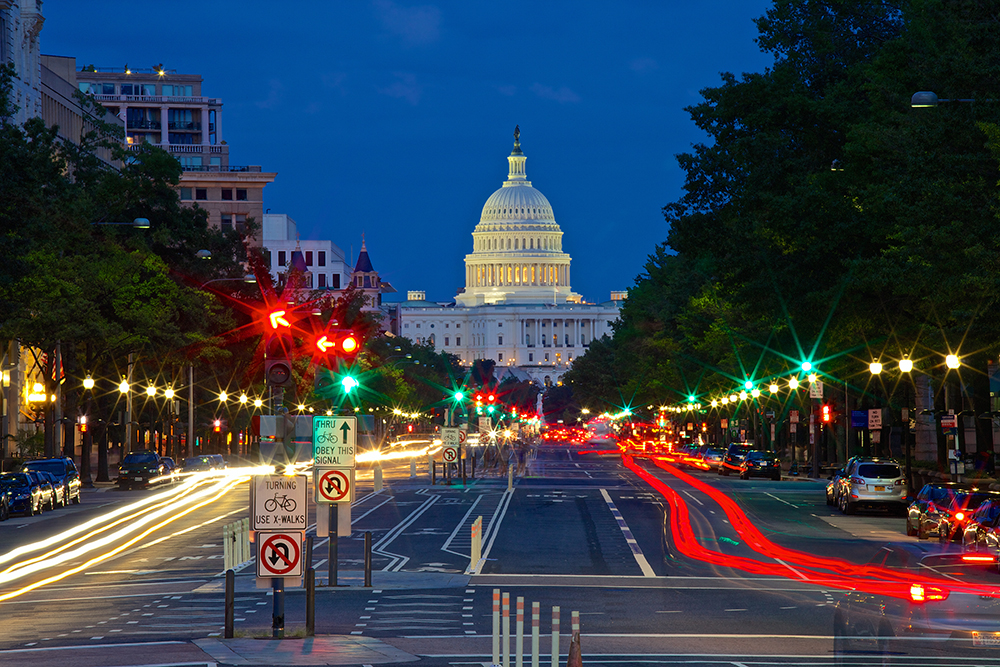 Capital Hill - Aside from the United States capitol building and home of Congress it is one of the oldest residential communities in Washington and with roughly 35,000 people in just under two square miles, it is also one of the most densely populated. A large portion of the Capitol Hill neighborhood is now designated as the historic district. To the east of Capitol Hill lies the Anacostic River, to the north is the H Street corridor, to the south are the Southeast/Southwest Freeway and the Washington Navy Yard, and to the west are the National Mall and the city's central business district.
Anacostia Waterfront - This is the city's fastest-growing area of employment, entertainment and residential growth. This is due to a $10 billion restoration and revitalization plan that is underway. This will create 6,500 units of new housing and three million square feet of new parkland.
Georgetown - This is a vibrant community with upscale shops, bars, and restaurants along it's cobblestone streets. Many of the 200 year-old restored homes have beautiful gardens. This neighborhood is also the home of Georgetown University. You can get to this neighboorhood by the Georgetown Metro Connection which runs every ten minutes from 7a.m. to midnight from Rosslyn and Dupoint Circle metro stations.
Dupont Circle - A vibrant community with some of Washington, DC's finest museums, historic homes and foreign embassies as well as a variety of ethnic restaurants, bookstores, and private art galleries. There are lots of high-rise apartment buildings and many rowhouses have been converted into apartments. The Circle itself is a gathering place with park benches, grass and a unique fountain in the center.
Woodley Park - A very nice residential area with two of the biggest hotels in Washington(The Sheraton-Washington and the Omni Shoreham). It also has a huge collection of international restaurants.
Bloomingdale - This is a close-knit community-oriented neighborhood which has gone under revitalization such as a 92-unit condominium project. Also two new flanking buildings that are keeping with the architecture of the area's early 20th century apartment buildings and row houses. The neighborhood has many active neighborhood groups and associations including, but not limited to, the Bloomingdale Civic Association, the Bloomindale Garden Club, the Public Safety Initiative , the Big Bear Book Club, the Big Daddy Running Cub, and Crispus Attucks Development Corporation. New businesses have recently opened such as the Bloomingdale Inn(a bed and breakfast, Window's Market (a market and cafe with wifi access), Big Bear Cafe (a cafe and coffeehouse), the P Spot (a women's fitness studio featuring strip aerobics and polefit classes), Showtime Barbershop and Salon, and Timor Bodega(serving hard to find produce, wine, beers, and local/organic produce). Every summer the Bloomingdale Farmers' Market is open on Sundays from 10:A.M. to 2:P.M.. While only in the permit phase, the owners of the Veranda are looking to open an "American-style" pizzeria and tavern.
Columbia Heights - A 546,000 square feet shopping and entertainment complex is under contstruction in the heart of Columbia Heights. With major retailers like Target, Best Buy, Washington Sports Club, and Bed Bath and Beyond, DC USA will become the one-stop shopping destination for all of Washington, DC. An abandoned building will be converted to a 4-story 13,000 sq. ft. mixed -use developement. The first level and have a sit down restaurant and small eatery. The second through fourth levels will be residential condominiums.
Washington D.C Mortgage Programs
When purchasing real estate in the DC's area you have the option of a conventional loan or a jumbo loan. If you are considering homes for which you'd be borrowing over $400,000, it may be a good idea to find our more about jumbo loans and be prepared to discuss them with your lender.
The type of mortgages used in Washington are called THE DEED OF TRUST. This differs from a mortgage in that , in many states, it can be foreclosed by a non-judicial or judical proceedings although morgages are judical. These loans are non-recourse loans which allows borrowers not to be held personally liable for more than the home's value at the time the loan is repaid. If a forclosure is done by the lender and the sale does not generate enough money to satisfy the loan, the lender must accept the loss.
Mortgage Rates
Washington DC's mortgage rates are typically slighlty above the national average. As of the date this article was published, they were 17 basis points higher than the national average. Due to dozens of museums, attractions, famous buildings and beautiful sights many are inspired to invest in Washington DC real estate. From modern mansions to historic brownstones to brand new condominiums only steps from the cities hottest destinations attracts residents.
Refinancing in Washington DC can ease many types of financial burdens such as children's college, weddings, home remodeling, or vacations. Regardless of the reason it's important to research Washington DC home equity rates and become familiar with the two types of home equity products: home equity lines of credit(HELOC) and second mortgages(home equity loans). When you get a home equity line, you obtain the right to draw money as you need it over a certain period of time. You only pay interest on the amount you borrow. For second mortgages, you obtain a lump sum of money. The interest rate and monthly payments are fixed.
Foreclosure Process
The lender is required to give you notice that it's charging you a penalty for making a late payment. If you don't catch up on your mortgage payments , you receive a Notice of Default. Failure to pay property taxes or obtaining a second mortgage without permission on a house that is not your principal residence will also result in default.
A Notice of Sale is published if you don't bring your loan current or make other
arrangements with your lender after receiving a Notice of Default.
The property is then sold at a foreclosure AUCTION.
In the state of Washington DC there is no Right of Redemption