Home Loan Pre-Approval: What You Need to Know
There's a certain amount of excitement that comes with shopping for a new home, but that excitement can easily turn into frustration if you enter the market unprepared. No doubt you, or someone you know, has already experienced some of that frustration. You've pored over the Sunday real estate section, contacted the local real estate agencies, and spent your weekends visiting open houses; but when you've found a property that you love, your offer is rejected out of hand. Why? Because you've skipped over one of the most important aspects of shopping for a home – the home loan pre-approval process.
Neglecting to get pre-approved for a home loan is a common problem, particularly among first time buyers. The bureaucracy associated with buying a home and applying for a mortgage can be boring, if not downright intimidating. So it's only natural to want to get to the fun part, looking for the house of your dreams. But without a pre-approved mortgage, any offers you make on a property are likely to be ignored, and that dream home is going to slip right through your fingers.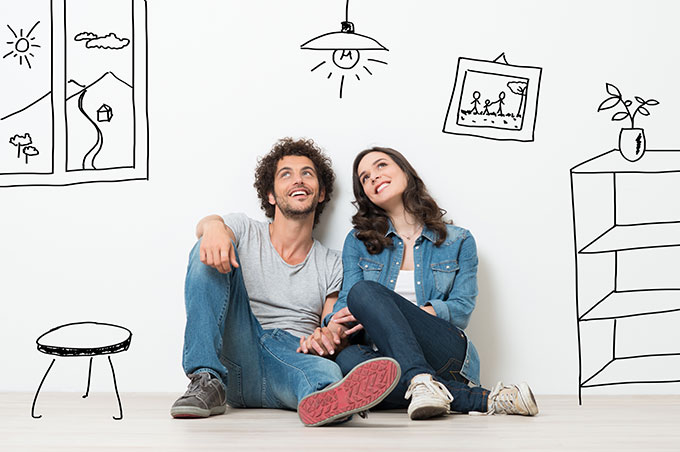 What Is a Pre-Approval?
A pre-approved home loan is a written document indicating that a bank or mortgage lender has thoroughly investigated your financial standing, and has determined that you are a suitable candidate for a loan. It is not a commitment from the lender, but merely illustrates that you meet their criteria for a home loan, and the amount they would be willing to lend you. A pre-approval does not address any specific terms of your potential loan, such as interest, mortgage rates, or the life of the loan. That will come later in the home buying process. Once you put in an offer on a property, and it has been accepted by the seller or the seller's agent, you will still have to formally apply for an actual mortgage, and will have to negotiate the final terms of your home loan.
With the above in mind, here is a table of current mortgage rates in your local area, so you can get a feel for what to expect in terms of monthly payments for different loan amounts.
Pre-Approval vs Pre-Qualification
Pre-approval is More Strict than Pre-qualification
Pre-approval should not be confused with pre-qualification. A home loan pre-qualification is merely an estimate of what you can afford based on employment history, credit rating, savings and assets, proposed down payment, and debt-to-income ratio. Pre-qualifications are typically handled online or by phone, with the lender or mortgage broker relying on the numbers you provide regarding your financial status.
A pre-qualification is only as good as the information you give the lender, and holds little or no weight with a seller or real estate agent. It is a good place to start if you are considering the purchase of a new home, as it will give you a better idea of what you can afford, but beyond that it has no real actionable value.
A home loan pre-approval, on the other hand, requires the lender to make definitive checks on your financial standing; reviewing your work history, income, assets, tax liabilities, and credit score to determine your eligibility for a loan. As such, a pre-approval is much more robust, and indicates to sellers that you are a viable candidate for a mortgage, and that your offer deserves real consideration. In other words, a pre-approval makes it official. You are in the market for a new home, and you have the assets and income to prove it.
The Application Process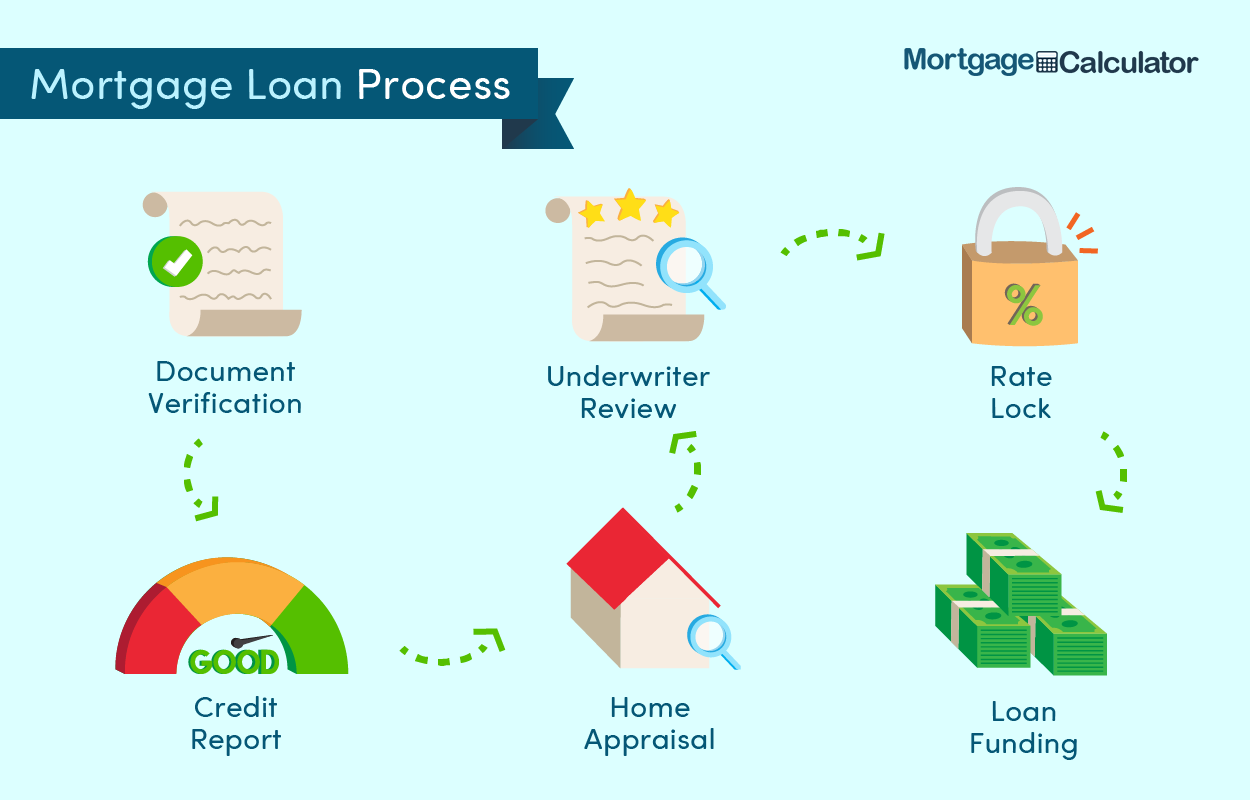 Applying for a pre-approved home loan can be a lengthy process, and it is not dissimilar to applying for an actual mortgage. Unlike a pre-qualification, where you are merely providing estimates to key financial questions, with a pre-approval you will need to provide the lender or mortgage broker with verifiable proof. The loan officer will ask you some key questions concerning your financial status, all of which you must answer truthfully. Remember, your answers are going to be thoroughly vetted during the pre-approval process, and any falsehoods or fabrications will result in your application being denied.
The loan officer or mortgage broker will ask you some key questions concerning your financial status, such as:
Annual Income
You will need to produce your most recent W-2s and tax returns as proof of income. These will be used to determine your 'eligible income', which will in turn be compared to your credit score to determine your debt-to-income ratio. To be eligible for most conventional financing, you will need a debt-to-income ratio below 40%. If your DTI falls between 40% and 45% you will likely only be eligible for an FHA mortgage or VA backed home loan.
Savings and Assets
You will be asked about your cash assets, including how much money you have in the bank and whether it stems from savings, 401(k) cash withdrawals, or cash gifts. This will all need to be verified with current bank documents. In the case of cash gifts, you will be required to present a gift letter proving that the sum is not a loan. This information will be used to determine how much of a down payment you can afford. The minimum down payment for a conventional loan is typically 10% to 20% of the total cost of the property, while the minimum down payment for an FHA or VA loan is approximately 3.5%.
Credit Score
The lender will need to verify your credit score in order to complete the pre-approval. If your credit score is below 580, you will likely have to commit to a larger down payment if you are to be pre-approved for any home loan. A score of between 620 and 740 is enough to qualify for an FHA or VA loan, but you will typically need a credit score of 740 of better to be pre-approved for a convention home loan.
Employment History
The lender or mortgage broker will require a detailed employment history going back several years. Your W-2 and recent pay stubs will be used to check your earnings, and your employer will contacted to verify your employment. If you are self employed you will need to provide additional paperwork concerning your business and personal income. Lenders are looking for applicants with a stable employment history, so if you have recently changed jobs you may have difficulty qualifying for a pre-approval let alone the actual mortgage.
Outstanding Judgments or Liens
You will also be expected to prove that there are no outstanding judgments or liens against you. Remember, the lender and underwriter will perform a thorough credit check and any recent bankruptcies, foreclosures, or unpaid tax liens will be grounds to deny your loan.
Again, applying for pre-approval takes some time and you should be prepared to wait on a definite reply from your lender or mortgage broker. You should also expect to pay an application fee when seeking pre-approval on a home loan. Some lenders offer a no-fee approval process, but it is increasingly rare.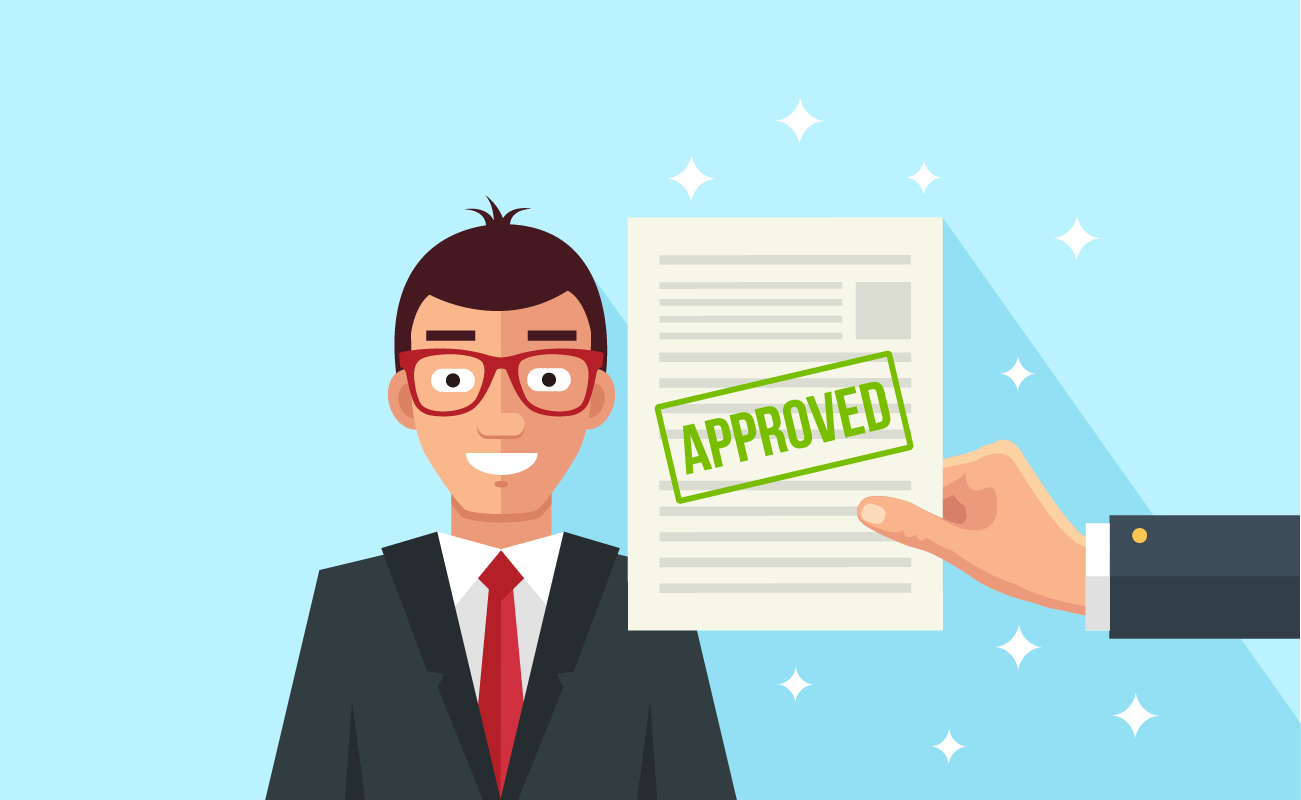 Getting Pre-approved & Receiving Your Good Faith Estimate
Ultimately, if you qualify for pre-approval, you will be receive a letter from the lender an/or underwriter which confirms your eligibility for a home loan with details concerning the loan program for which you have qualified, the loan amount, the terms of the mortgage, and the qualifying rate. Keep in mind that this is only a good faith estimate, and much can change between the receipt of a pre-approval confirmation and your application for a proper mortgage. A mortgage or home loan pre-approval typically has a shelf life of no more than 90 days, after which sellers will expect more current confirmation and you will have to go through the process again.
What to Avoid Between Pre-Approval and Closing on Your New Home
Once you have been pre-approved for a home loan, you can start shopping for your dream home. However, much can change between pre-approval and applying for a proper mortgage. In order to keep your good faith estimate, and to stay within the parameters of your lender's pre-approval confirmation, there are some activities to avoid in order to keep your credit score stable and your financial status healthy.
Do Not Make Any Major Purchases – While you're waiting for your final mortgage to be approved, any major purchase (either in cash or on credit) can adversely effect your credit rating, cash reserves, and debt-to-income ratio. This can seriously jeopardize your pending mortgage.
Do Not Apply for Any New Lines of Credit – Every time you apply for credit your credit score takes a hit. If your credit score changes while your mortgage is waiting to be approved, it could seriously impact the terms or your loan or even result in your home loan being denied.
Do Not Change Bank Accounts – When lenders determine your mortgage eligibility, they look into your assets. Typically, they will review your accounts to see the source of your cash funding and how long it has been deposited in your bank. If you change banks, or even change your account profiles, the lender may refuse your mortgage application and you will have to reapply after your new accounts have been active for at least several months.
Do Not Make Any Large Deposits or Withdrawals – Again, your lender will want to confirm your banking information and any large, or sudden, cash withdrawals or deposits will derail your final mortgage approval. If you receive any large cash gifts while you are waiting for your mortgage to be approved, report them to your bank or lender and provide a letter from your benefactor proving the money is a gift and not a loan.
Do Not Pay Off Any Outstanding Debts – It may seem counter intuitive, but paying off any large outstanding debts can change a pre-approved home loan to a denial. Calculating credit scores is extremely complex, and any change in your credit profile (good or bad, up or down) can cause a lender to reevaluate your pending approval and force you to begin the process all over again.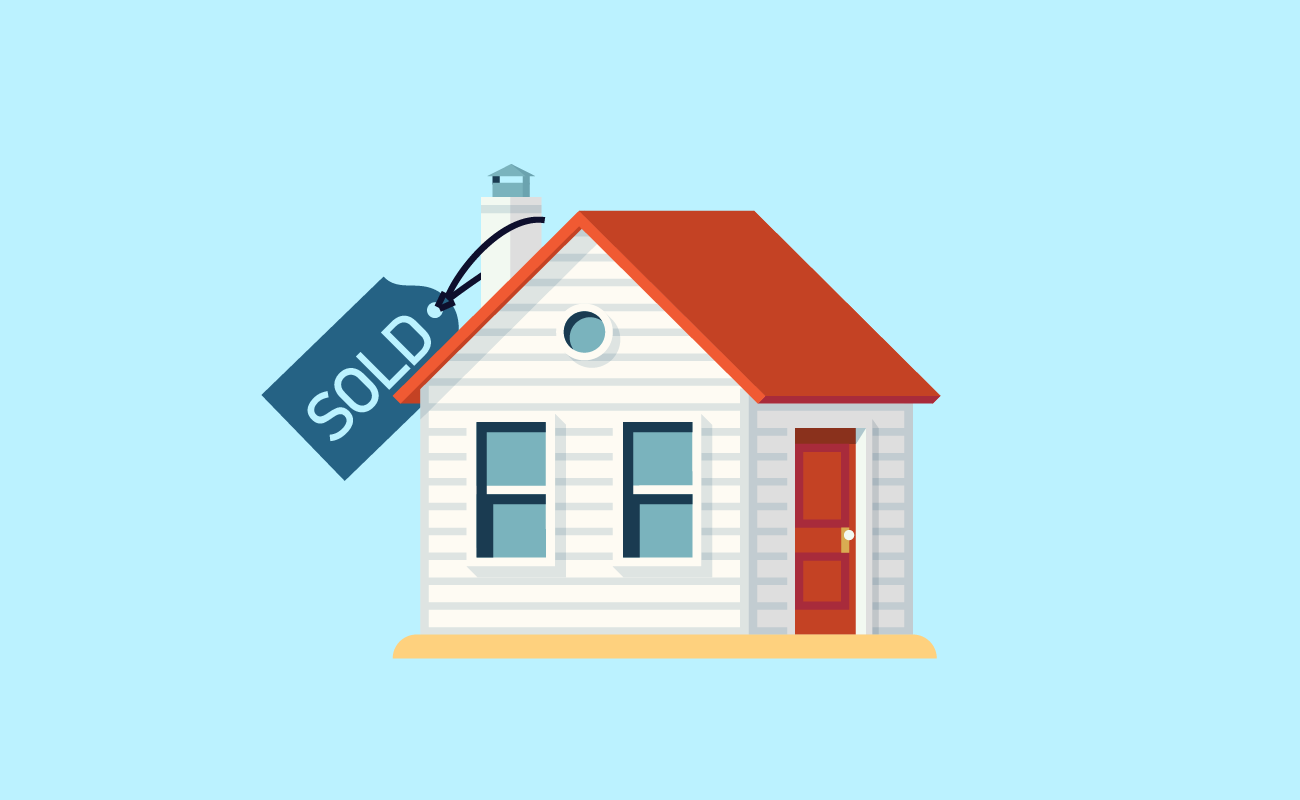 Leading Causes for Mortgage Denials
Credit history: A consumer with no credit history, limited references, poor reference quality or a poor record of making timely debt payments (leading to a poor credit score) is unlikely to qualify for a large loan.
Debt-to-income ratio: If a borrower has excessive obligations relative to their income or an insufficient amount of income to cover the amount they would like to borrow.
Collateral: Some lenders may not believe the home's value to be sufficient to protect them in case of default, particularly if the borrower does not have a significant savings buffer.
Credit application incomplete: If lenders find some information is missing they may also wonder what else is missing.
Employment history: Irregular or temporary employment over the past couple years makes lenders believe the borrower may not be able to meet their obligations in years to come.
Insufficient cash: If the borrower can not cover closing costs and is not making a strong down payment that gives lenders little margin for error.
Unverifiable information: Lenders who are unable to verify residence, employment history, income or credit acccounts are unlikely to lend a large sum of money.
Mortgage insurance denied: If lenders can't get property mortgage insurance approved for a loan with a limited downpayment they are unlikely to make the loan. PMI helps protect lenders in case of default.
Temporary residence: Other factors like a limited residence period can also make lenders more risk adverse when considering the stability of a borrower's economic position.
Pre-Approval: Why It Matters and What It Gives You
Home loan pre-approval is an important step along the road to home ownership, and one that too many first time buyers try to skip. But without a pre-approved mortgage it will be difficult to effectively shop for, and secure, the home of your dreams.
In the first place, a pre-approval shows you exactly how much you can afford, making it easier to limit your shopping choices so you can concentrate on those properties in you price range.
Secondly, it gives you an edge over other potential buyers as your pre-approval carries a fair amount of weight with sellers and real estate agencies. It demonstrates that you are not only in the market for new home, but you are financially sound and you have the income and assets to close the deal. When you make an offer on a property it will be more seriously considered, and you are much more likely to land the home you want because there will be fewer delays in closing the deal.
Finally, a pre-approval gets the mortgage process started. The information you provide during your pre-approval interview is the same that you will need for your final mortgage application, so you will be prepped and ready to finalize your home loan and close on your new property. To neglect the pre-approval process is to undermine your ability to land the home you want at a price that benefits both you and the seller.
San Diego Homeowners May Want to Refinance While Rates Are Low
The Federal Reserve has hinted they are likely to taper their bond buying program later this year. Lock in today's low rates and save on your loan.
Are you paying too much for your mortgage?
Find Out What You Qualify For
Check your refinance options with a trusted San Diego lender.
Answer a few questions below and connect with a lender who can help you refinance and save today!