Home Mortgage Rates in Idaho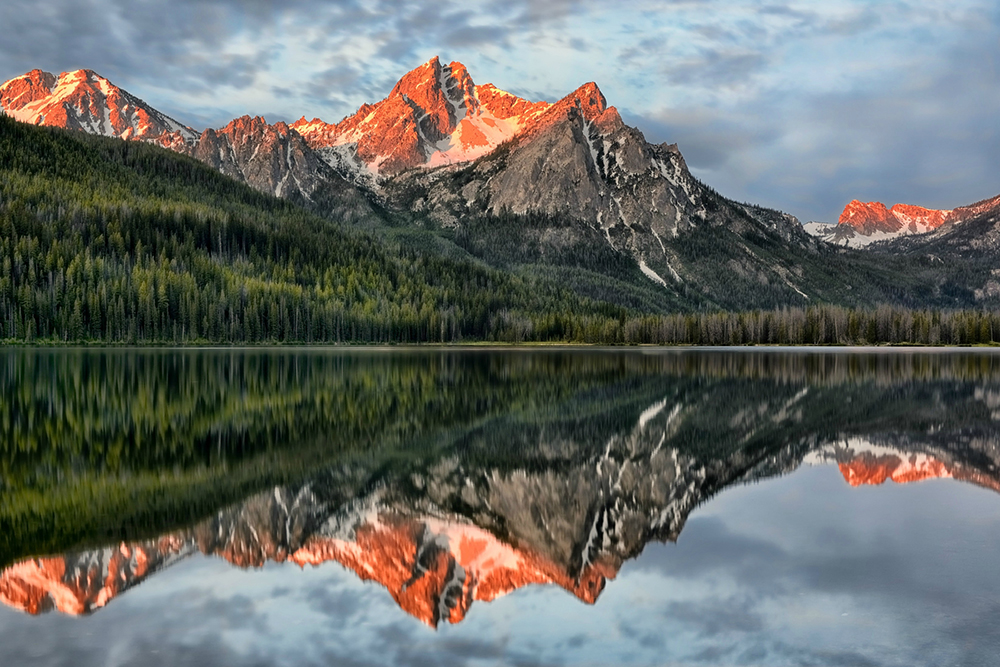 Looking to move to Idaho? There are some important things you will want to know before you select the right mortgage rate and loan. Here is a review about how Idaho housing market compares to the rest of the country, including typical real estate prices, popular places to live and the type of mortgages offered within the state.
Idaho Real Estate Prices vs National Averages
Idaho's mortgage rates are generally slightly higher, as compared to the rest of the US because it is considered a high cost state. The higher cost rating comes from the fact that their average home prices range from $200,000 to $560,000, and carry more of a risk.
The United States Census Bureau ranked Idaho the number 5 state out of the entire country for having the highest homeownership percentage. Idaho real estate property values have an average price of $197,574 as the last quarter of 2009 as compared to $193,000 nationwide. Home prices dropped by 3.9 percent during the same year and have changed 20.9 within the past 5 years.
For a better idea of Idaho's home real estate prices here are the average prices in the major metropolitan areas.
Boise City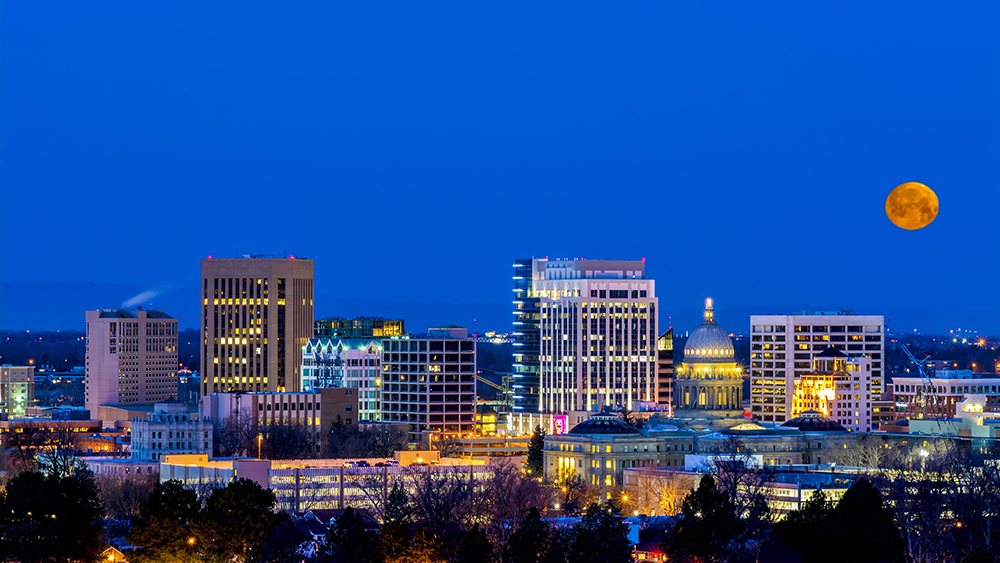 Boise City, the state capital, has the largest population of about 208,000. It has a median home sale price of $146,664, as of October of 2009. This is a decrease of $22,822 or 13.5% since 2008. However, there are signs of the market recovering since home sales have increased to 62.5% since 2008.
Pocatello
Pocatello is a microcity area with approximately 54,000 residents with homes selling for $150,000 on average, during the first months of 2010. However, you will find the general listing price was $164,657 in early February, 2010. This reflects a 5.2% drop from 2009 or a savings of $9,036 for buyers.
Idaho Falls
Idaho Falls also has about 54,000 residents with homes that on average sell for $208,912 as of February 2010. This price has dropped by 1.3% from 2009, or $2,660 off the typical price. The local market trend suggests prices will be slowly rising.
Eagle
Eagle has the greatest activity with first time buyers in Idaho. Since early 2010, the median sales price for homes is $315,000, which has risen by 15 to 20 percent since last year. On average, family homes list for $417,278, which reflects a recent drop of 4.6% or $20,021, starting in early February 2010.
Comparing Idaho To The US
Idaho's property average value of $197,574 is slightly higher then the national median which was $171,000 for single family homes, in November 2009, that dropped 4.3 percent from November of 2008. US homes sales increased 42.1 percent over the rate in November of 2008, to 4.06 million.
Here is a quick overview of the median prices in the major regions across the US:
Northwest
Up in the Northwest, their housing market showed a median price increase from a low $223,4000 to a high $241,700. The higher price rose 3.2 percent since December, 2008.
Northeast
Within the Northeast, the real estate median price was $223,400. This was 13.1 percent less than one year ago, in 2008.
Midwest
In the Midwest area, median home prices rose to $143,000 in December of 2009, from a lower price of $140,800 in November. There was also a rise in the price of 1.8 percent from 2008. The market is growing stronger with more people willing to sell, since housing values are increasing.
South
Down in the Southern states, there was an increase in the median home price from $151,000 in November of 2009 to $152,000 in 2010. However, the latest price shows a 1.0% reduction in home prices from the previous year, 2008.
West
In the West, the median home price went up from $231,000 in November, 2009 to $236,000 in December. This is a 2.7 percent rise over the median price in 2008. California's slow economic recovery is beginning to bring higher home values in the western region.
The Top Rated and Fastest Growing Places To Live In Idaho
Boise City
Boise City, or Boise for short, was described as one of the finest growing cities to live, in the United States by The "US News And World Report"in 2009. Boise best features mentioned were it's gorgeous mountain scenery, along with the Boise State University. Both Micron and Hewlett-Packard are major employers and a boost to the local economy.
Boise has also been known as the "Real West" by an article published in the "National Geographic-Adventure" because of it's hiking trails, ski resorts and river kayaking. The downtown offers quite a wide range of restaurants and Boise has a cost of living that is affordable for most people.
Idaho Falls
Idaho Falls as a 54,334 growing population that has been rated as 1 of the top 100 cities to live, in a 2009 report published by RelocateAmerica. This report focused on it's close access to major national parks, including Yellowstone, local outdoor recreation areas, natural waterfalls and wide ranging rural land.
It's also growing because of the Idaho National Laboratory nuclear research facility center. This large complex provides a lot of high tech jobs, keeps unemployment low and living costs are very inexpensive. Idaho Falls is also known as the 6th best microcity for the future by the "Foreign Direct Investment" magazine in April of 2009.
Types Of Mortgage Loans In Idaho
Idaho's Deed Of Trust For Home Loans
Idaho doesn't use mortgages. Instead, it uses a "Trust Of Deed". This provides the same kind of security as a mortgage does. However, instead of two legal parties, this is an agreement between three parties, namely a borrower, a lender, along with an impartial trustee. The borrower puts the real property's legal title into the temporary possession of the trustee, in trade for the loan. The trustee, called the beneficiary, holds it for the lender's benefit.
Idaho offers several types of mortgage loans that use conservative risks based on home values. These mortgages include: fixed mortgage loans, jumbo mortgages, 5/5, 5/1 and a 7/1 adjustable rate mortgages, and balloon payment mortgages.
Fixed Mortgage
Idaho offers 40, 30, 20 and 15 year fixed rate loan options. Mortgage rates can vary by how many years are on the loan and the amount of the monthly payment. Here are examples based on a $150,000 loan:
30 year term, $782 monthly payment, 4.75 % interest
20 year term, $959 monthly payment, 4.625% interest
15 year term, $1,119 monthly payment, 4.125% interest
Jumbo Mortgage Loan
Idaho also offers jumbo loans. In 2010, jumbo loan limits started to be determined by high cost areas and average to lower cost areas, instead of by counties. For most mortgages the basic home loan limit is $417,000. However, loans that are more than $417,000 are considered jumbo loans and have higher rates for the increased risk to the bank. For single family units on the upper scale of housing, the jumbo loan limit has been raised to $729,750, for high cost states like Idaho.
5/5, 5/1 and 7/1 Adjustable Rate Mortgage (ARM)
In Idaho, these types of loans provide a fixed rate for a certain number of years, then the rate is adjusted. Here is a breakdown of the changes.
5/5 - first five years have a fixed rate, then for the sixth to tenth years the rate is adjusted.
5/1 - fixed rate for first five years, then the sixth year has an adjusted rate.
7/1 - seven years fixed rate, then the eighth year rate is adjusted.
Balloon Loan Payment
A loan with a balloon payment is like a fixed rate mortgage. It also has the same interest rate and monthly payments over the term of years for the loan. When the term ends, such as year 30 of a 30 year loan, a balloon payment is due. The balloon payment usually consists of any principal remaining. This amount of principal might be refinanced when the first loan ends.
Idaho Foreclosure Procedure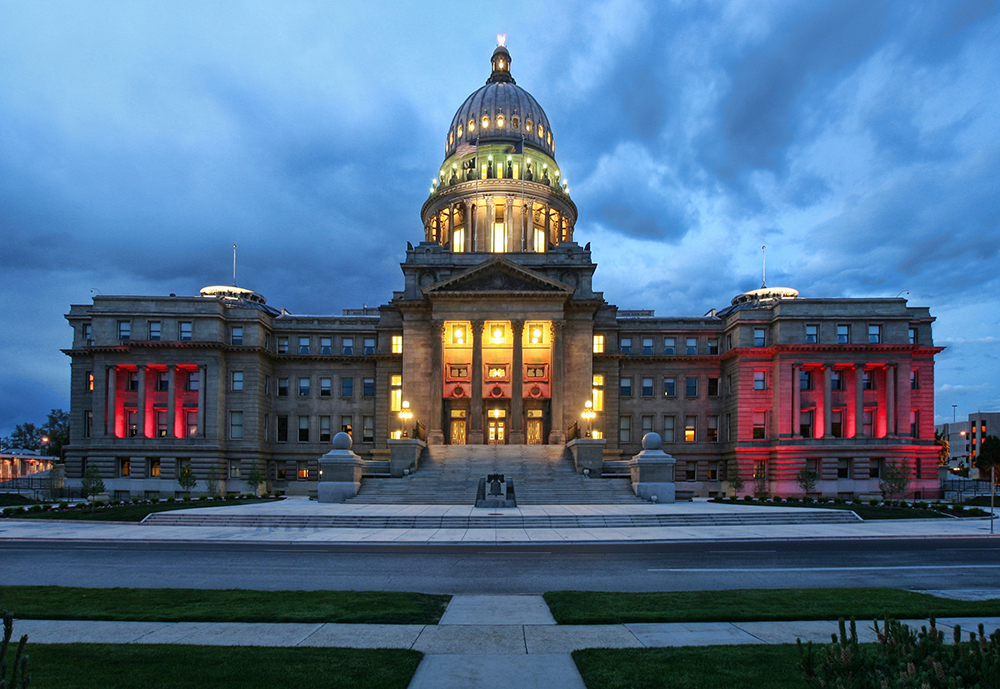 In Idaho, a deed of trust loan, gives lenders a choice of using a judicial with recourse or non-judicial without recourse foreclosure procedure.
Recourse Verses Non-recourse
With a judicial foreclosure procedure the lender has recourse or the right to sue for any deficiency. Lenders can choose to sue the homeowner with a separate lawsuit for any amount still owed on the home after its sold, within ninety days. The homeowner has the right to back back his home for six months before the property sale, if it has under twenty acres. This is called the homeowner's right of redemption. The right of redemption extends to one year for over twenty acres.
However, in a non-judicial foreclosure, also called a trustee's sale, homeowners can not buy the home after it is sold. However, the homeowner can not be sued by the lender if the sale of the home is high enough to pay the entire amount of the lender's debt. This is called having non-recourse.