The History and Future of MortgageCalculator.org
What We Offer
Humble Beginnings
This site was founded in 2007 as a small bootstrapped project that kept on growing.
Our site initially began as a simplified version of the single calculator on the site's homepage. The original logo and site design were not particularly aesthetically pleasing, though people appreciated the feature-rich calculations and the straightforward approach without invasive advertising like pop ups, animated banners, or video ads.
We have worked with great web designers and graphic designers to keep incrementally improving the site into what it is today, while expanding and updating our growing content library and suite of calculation tools.
As the site gained traction we kept listening to user feedback and invested thousands of hours into improving the site.
Each year when conforming loan limits change, or new regulations are released, or policy changes like the TCJA impact the housing market we try to update all of our online guides to reflect current market conditions.
We offer home buyers an array of useful calculation tools and helpful guides which help them make important financial decisions. People who use our site can learn how to save money on their mortgage, improve their home safety and make better personal finance decisions.
Constant Improvements
As the site's popularity grew we added calculators for refinancing, home equity loans & lines of credit, state-specific real estate guides, a news blog & other featured content. We also improved the charts on our homepage, made results sharable, made amortization tables printable, created the web's most advanced extra payment calculator, added a secure certificate to our website, and adopted an m. version of the homepage calculator in order to improve usability on mobile devices. Each day we think of ways to improve this site. Over the course of a decade plus many small changes have added up to a website that is widely used. User feedback has been crucial to improving the site, so if you have suggestions please send them along!
Many real estate professionals & financial institutions have referred their customers to our website, while others requested to syndicate our calculators on their sites. We created a variety of options to embed our calculator tools. We also published an online real estate marketing guide many years ago. It has been updated periodically, though the structure of the web has changed greatly since this site was launched. Some of the big picture changes are:
Mobile Web Usage

A significant share of our users visit this site on mobile devices. We created a mobile version of our homepage with larger fonts & no loan performance graphs so the usability is strong on cell phones with small screens even under low light. The m. version of our homepage does not have display ads when the page loads & only has a single rate table at the bottom of the page, which helps users see current local mortgage rates. Most other pages on our website which do not have an m. version use a fluid responsive design that works well on mobile devices. Visitors to the m. version of our homepage can also choose to click through to the full version of the calculator with the loan graphs enabled.
The death of Flash

The original version of our calculator used Flash charts. Apple led the mobile web revolution when they released the iPhone & they also promoted the death of Flash in one of the most damning "just the facts" articles ever published. The old Flash charts were replaced with responsive JavaScript charts. RIP to the great Steve Jobs!
Improved Web Security

Our pages are delivered over a secured connection to ensure user privacy.
We have added many other features to the site including things like a button for sharing calculations, a printer-friendly option to print the results of a calculation, & a variety of more specific calculators to enable things like comparing the amortization of fixed and adjustable mortgages side-by-side. As the web evolves we will keep up with important changes.
Throughout our website there are many tables offering rich data to help prospective home buyers navigate the mortgage market. This data is sourced directly from credible sources including the United States Census, The Federal Reserve, or the Home Mortgage Disclosure Act (HMDA).
Future Goals
We have an Evernote sheet with about 130 ideas to further improve the site. These include everything from web design improvements, usability improvements, updated and custom graphics, new calculation features, and many other content ideas.
Real estate and finance are two of the biggest sectors of the economy and they are in constant flux, so we always have something new to work on, build, or improve in this dynamic and ever-changing category.
As our website grows our goal is to help current and future homeowers save thousands of Dollars on their mortgages by giving them fast access to the tools they need to decide which choice best fits their personal finacial situation and goals.
Media Coverage
Our site has been referenced by numerous popular newspapers like the New York Times & The San Francisco Chronicle along with being referenced by other popular consumer destinations like HGTV. Financial publications like Forbes & The Motley Fool also regularly refer to our website. If you have any media inquiries you can contact us at .gro.rotaluclacegagtrom@ofni
Below is a partial list of influential media companies and highly trusted instututions which have featured our website over the past 14 years.
According to Majestic, a marketing research tool, over the course of our site's history 67,823 websites have linked to our free online guides, calculators and other interactive tools across 18,708,467 pages, so this is just a small sample of the sorts of sites we recognized from our web server logs.
Most of these web pages are live today, however over time some have been archived, moved behind paywalls, or went offline. Those which are not currently active are typically indexed by the Internet Archive Wayback Machine.
If you referenced our website and would like your logo added please use the contact form at the bottom of this page.
If you have mentioned our website online and would like your logo added below please use the contact form at the bottom of this page.
Personal Finance & Business Websites


















Newspapers & News Wires













News & General Interest Magazines










Colleges & Universities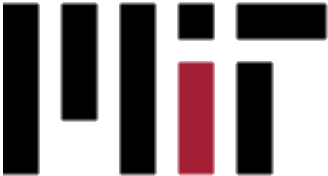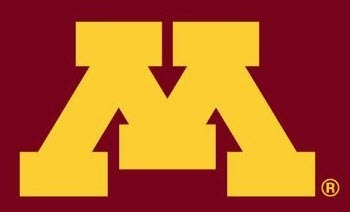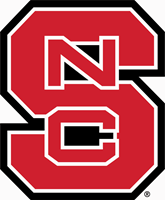 Real Estate Industry Resources










Insurance Companies




Consumer Review Websites



General Web Reference Sites




City, State & Federal Governmental + Think Tanks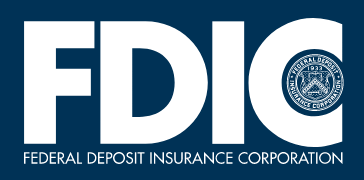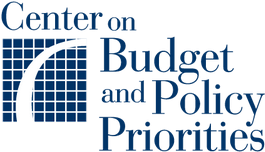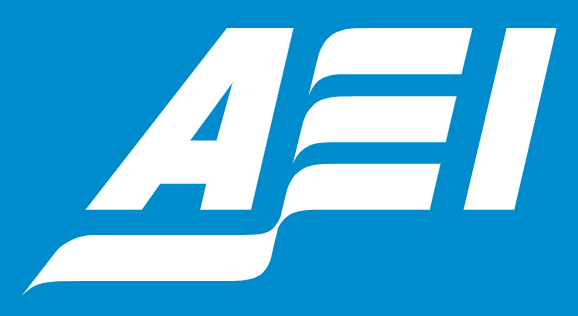 Trade Organizations




Consumer Credit, Credit Scoring & Budgeting Companies



Internet Portals & Web Directories




Member Organizations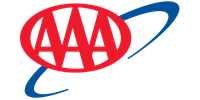 Large Global Banks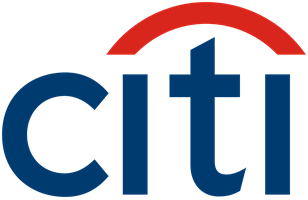 TV News Networks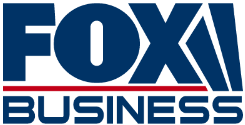 Personal Finance Magazines



Want to Link to Our Website?
Like the thousands of other websites which have linked to our tools or mentioned us online, you are not required to ask for permission to link to any part of our website.
Please feel free to link to whatever you like - that's what the web is for. :)
Need Help With a Story?
If you would like to interview someone from our team for one of your stories you can use the contact form at the bottom of this page. The more specific you are with your requests the easier we can match you up with the appropriate team member.

Our employees have previously worked for a broad range of financial publishers and internet technology companies ranging from BankRate, Yahoo! and Amazon.com.
Want Us to Link to Your Website?
We have interviewed many influential voices in personal finance over the years on our blog, however we do not respond to guest post requests or requests to sell links. Those types of emails are immediately flagged as spam and discarded.
We keep all advertising and editorial decisions separate to protect the integrity of our website and ensure users have the best experience possible.
If you are interested in running an ad campaign on our website please read the following section.
Advertising
Over the past decade plus we have worked with many of the biggest names in advertising & the mortgage market. Here is a represtative sample of current and past advertisers and ad networks we worked with: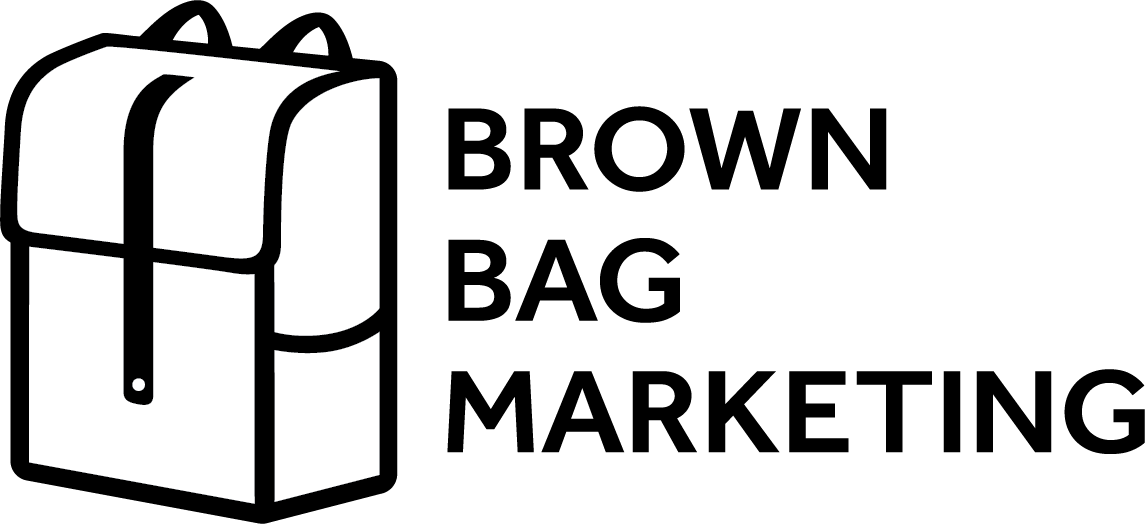 Currently our mortgage rate tables are powered primarily through a partnership with Brown Bag Marketing, which acquired the mortgage rate business line from Informa Research Services. Their privacy policy is published at https://widgets.icanbuy.com/privacy.htm.
We have also worked with SureHits, BankRate and SmartAsset to power our mortgage rate comparison feature. When users engage with rate tables they may drive revenue for our partner networks and our website.
Our homepage is one of the highest traffic destinations in the entire consumer finance marketplace, making our high-impact above-the-fold display unit widely coveted by advertisers seeking to increase brand awareness among homebuyers.
Currently we have active campaigns running with a number of direct advertisers. We have also run display ads syndicated from companies like Clicks.net and Impact Radius. Their privacy policies are published at https://www.clicks.net/documents/pp.htm & https://impact.com/privacy-policy/.
Use the contact form below if you would like to advertise directly with us. Please note that we require a minimum ad buy of $5,000 in any direct media deal. We are also rather exclusive with which ads we will carry. We have placed relevancy first & have avoided things that tend to annoy users like ads with sounds, or visually distracting "punch the monkey" ads, in-text hover ads, and various forms of automated pop ups, auto-playing videos and other such distractive nuisances.
Some prospective advertisers insist they have a powerfully engaging ad for a vital credit monitoring service & suggest we integrate that ad aggressively all over our site. We tell them "no thanks" as we steer clear of ads for credit reporting services that claim to be free but hook consumers into a negative option billing with a large recurring fee.
Other advertisers wanted to buy a tracking pixel on our site & we have turned down 100% of those offers as we feel it would be a violation of our user's privacy. One example such offer is anonymously published below.
Rejecting a Shady Advertising Offer
I work in the mortgage industry and would like to discuss setting up an advertising partnership. I know it is possible to advertise to users directly on your website which I may be interested in, but I wanted to specifically ask if it would be possible for me to "rent" pixel space on your site.

I'm sure you've done this before, but I would specifically be asking to put a pixel on your website so that I could target your users other places on the internet outside of your website. I think the users of your site are similar to the users of my site, and the ability to target your users on other websites is something that I think could be valuable for my company.

Please know that I'm a serious ad buyer, and I spend 7 figures on advertising deals annually. If you would be open to me testing your users in this Retargeting trial, I would also be interested in buying ads directly on your site.
Our site has been successful & growing in popularity for a decade in large part because we put user experience first. We give users the options to turn ads off on our homepage. No page on our site has more than a few ads & some sections have no ads. For example, due to the limited screen size of mobile devices we do not show display ads when visitors view the calculator loading on the m. version of our homepage. We only show a rate table on that page which we feel adds value to the user experience. That rate table is also shown at the bottom of the page to put the calculator front and center.
We require upfront payments to test any new ad networks, as it doesn't make sense for us to take all the risk, especially if the other ad networks are confident of their performance potential.
MortgageCalculator.org Privacy Policy
If you require any more information or have any questions about our privacy policy, please feel free to contact us by email at .gro.rotaluclacegagtrom@ofni
At mortgagecalculator.org, the privacy of our visitors is of extreme importance to us. This privacy policy document outlines the types of personal information is received and collected by mortgagecalculator.org and how it is used.
Log Files
Like many other Web sites, mortgagecalculator.org makes use of log files. The information inside the log files includes internet protocol (IP) addresses, type of browser, Internet Service Provider (ISP), date/time stamp, referring/exit pages, and number of clicks to analyze trends, administer the site, track user's movement around the site, and gather demographic information. IP addresses, and other such information are not linked to any information that is personally identifiable.
Cookies and Web Beacons
mortgagecalculator.org uses cookies to store information about visitors preferences, record user-specific information on which pages the user access or visit, customize Web page content based on visitors browser type or other information that the visitor sends via their browser. We offer mobile optimized versions of our pages and use cookies to help serve the calculation results for calculations users perform on our site. Short links which record a specific calculation can be shared among spouses or clients and service providers to show estimated monthly mortgage payments for a specific set of calculations. When these links are shared they do not share the IP address or any other information about the originator.
We Are Recepetive to Great Feedback
Realtors regularly recommend their customers use our site and some of our heaviest users are the employees who work at large financial institutions which are publicly traded. Here is a video Keller Williams Realtor Aleksandra Shultz made promoting our website.
Our calculators have also been featured in Inman News.
"The best of the lot, however, is mortgagecalculator.org, the only one of the 10 that uses NFV to measure the gains and losses from refinance."
- Jack Guttang, Inman News
Each day the web gets more competitive. All websites which stand the test of time either continously improve or they die.
This website was launched way back in 2007 before the housing crisis recession of 2008 to 2009. Our calculator has been one of the most popular web pages in the entire mortgage industry for well over a decade. Part of the reason we have maintained relevance even as the industry has changed so much is we are qute receptive to feedback. If you have a great idea to improve our site and tell us we will likely implement it quickly.
Here is a recent request from one of our visitors:
Dear Mortgage Calculator,

I really enjoy your extra payments calculator at
https://www.mortgagecalculator.org/additional-payment-calculator/
I have used it to track my home mortgage and estimate faster payoff dates. I love that it gives me so many options to add extra payments.

Would it be possible to add/change two features?

Would you add a bi-weekly option? I know that there is a weekly and monthly option, but I would really enjoy the benefit of the bi-weekly option to help with the calculation.
The default setting for the end date on the weekly, quarterly, and yearly extra payments is 4 years after calculation, would you be willing to change this to 30 years? So many times I have entered some extra payments and then see that there is not that much of an impact only to discover that it was set for 4 years. I would guess that most people would prefer an almost indefinite default compared with a short finite time.

Thanks,
Steven Roberts
Here is his response when both suggestions were implemented within minutes:
"You are incredibly awesome!
I cannot remember any organization ever taking suggestions and actually first reviewing them, and then actually implementing them so quickly as you did. Thank you so much. My wife and I are on track to pay down our mortgage even faster and love this tool.
Thank you again.
Sincerely,
Steven Roberts
We view each visitor to our site and each customer request as a chance to improve the web and improve people's lives. :)
Contact Us
Please feel free to use the form below to contact us.
If you would like to advertise with us, please include the following in your comments: how soon you would like to begin your campaign, what traffic types you are interested in, what the goals of your campaign are & how much you were looking to invest. We will respond proptly with our media kit.