Home Mortgage Rates in New Mexico

New Mexico residents have an expansive range of mortgages to choose from. These mortgages are regulated by special laws and procedures that have helped the New Mexico housing market stay relatively stable over the past three years. As a result, people who are interested in learning about the New Mexico foreclosure process should first learn something about how the mortgage process works in New Mexico.
Here is a guide about the New Mexico mortgage process. It includes information on the types of mortgages that are available in New Mexico. It also describes how those mortgages are regulated by state law and how the foreclosure process works on defaulted mortgages in New Mexico.
To gain a better understanding of these topics, here is some background information about New Mexico's home value and population trends:
General information about New Mexico's home value trends
Here are two trends that are important to understand when assessing information about New Mexico's home values:
First, Median home values in New Mexico vary considerably.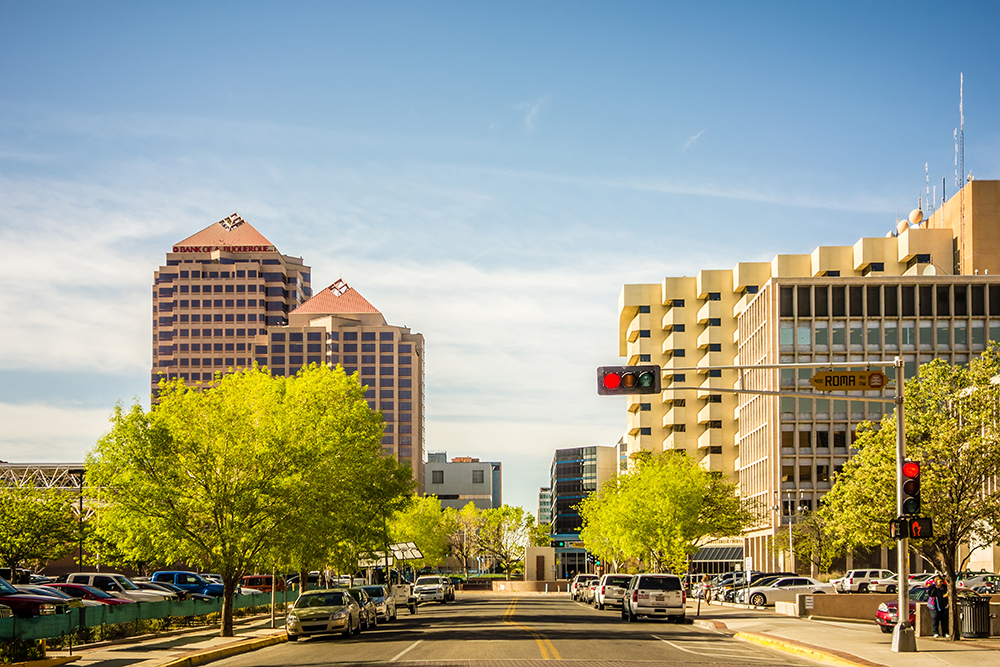 Values for single-family homes in New Mexico vary considerably. Home values vary considerably in New Mexico because the demand for housing in New Mexico is directly proportional to the yearly median income residents earn. To demonstrate this, here are the 2009 median home values for New Mexico's three biggest cities: Albuquerque, Las Cruces and Santa Fe.
Albuquerque: $218,543.
Las Cruces: $164,989.
Santa Fe: $358,000.
Furthermore, New Mexico median home values also vary considerably against the nationwide median price for a single-family home. New Mexico's median home value prices vary considerably against the nationwide median price of $179,900. As you can see from Albuquerque and Santa Fe's median home values, cities with larger populations and incomes tend to have home values that are significantly above the national median price.
On the other hand, Las Cruces' lower-than average median home value demonstrates that smaller New Mexico cities with lower yearly median incomes tend to have median home values that are lower than the national median price.
General information about New Mexico's population trends
New Mexico's most popular cities are places where there are more opportunities for employment. As most of New Mexico's population still resides in rural areas, New Mexico's three most popular cities are places whose job bases are the most stable. As a result, Albuquerque (545,852), Las Cruces (97,618) and Santa Fe (67,947) have bigger populations than other New Mexico cities because they have more stable job bases. (The population data are by courtesy of the 2010 U.S. Census.)
These cities also enjoy a higher quality of life than other cities in New Mexico because they are cleaner, well-organized and offer better schools than other New Mexico cities.
In addition, three cities in New Mexico are quickly growing because they have seen an expansion in the job base and income earning potential and other perks. Here they are (with year 2010 U.S Census populations in parenthesis):
Rio Rancho (87,521). This Albuquerque suburb is the fastest growing city in New Mexico because it offers residents lower taxes, lower crime rates and cheaper land to build houses.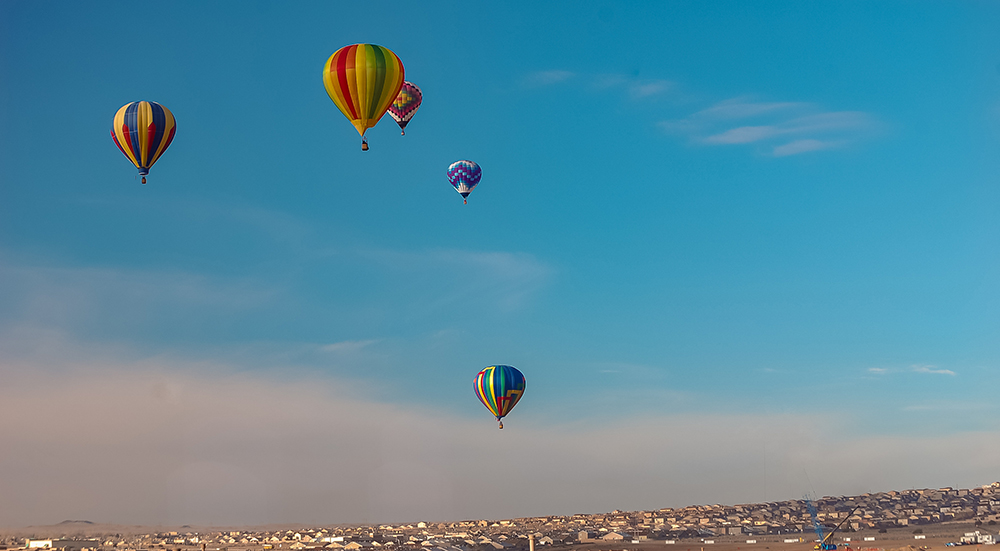 Las Cruces (97,618). This city in Southeastern New Mexico is home to New Mexico State University and to many government agencies. An increase in government spending for a proposed spaceport in the area has made Las Cruces one of the fast growing cities in New Mexico.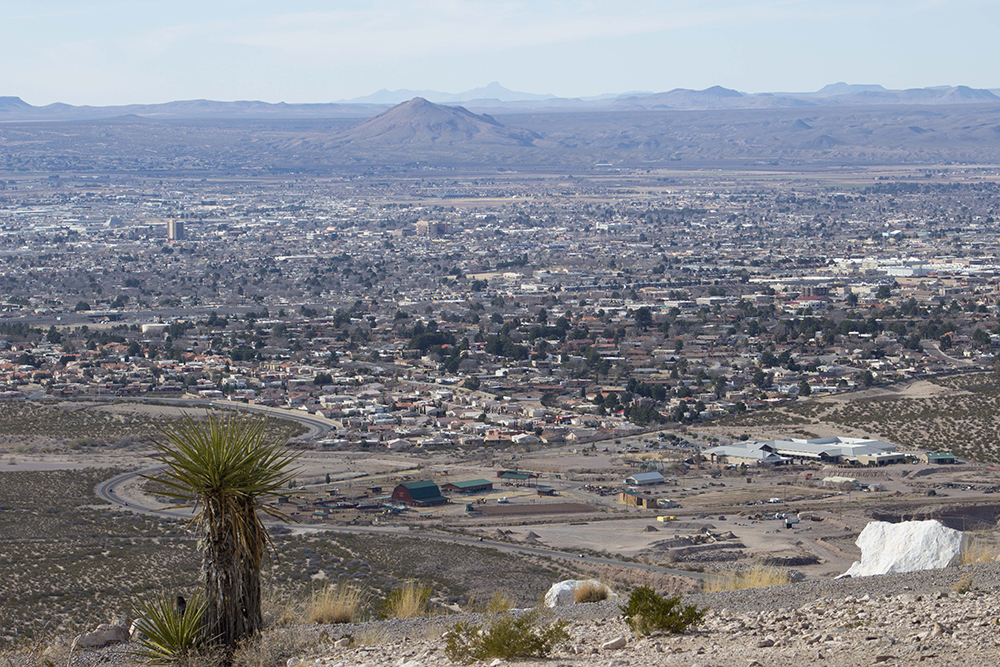 Albuquerque (545,852). Albuquerque is one of the fastest growing cities in the state and the nation because it has been relatively unaffected by the recession. Furthermore, many companies are relocating to Albuquerque to take advantage of better tax rates and lower costs of doing business. As a result, Albuquerque is seeing its population grow more quickly than other cities in the nation.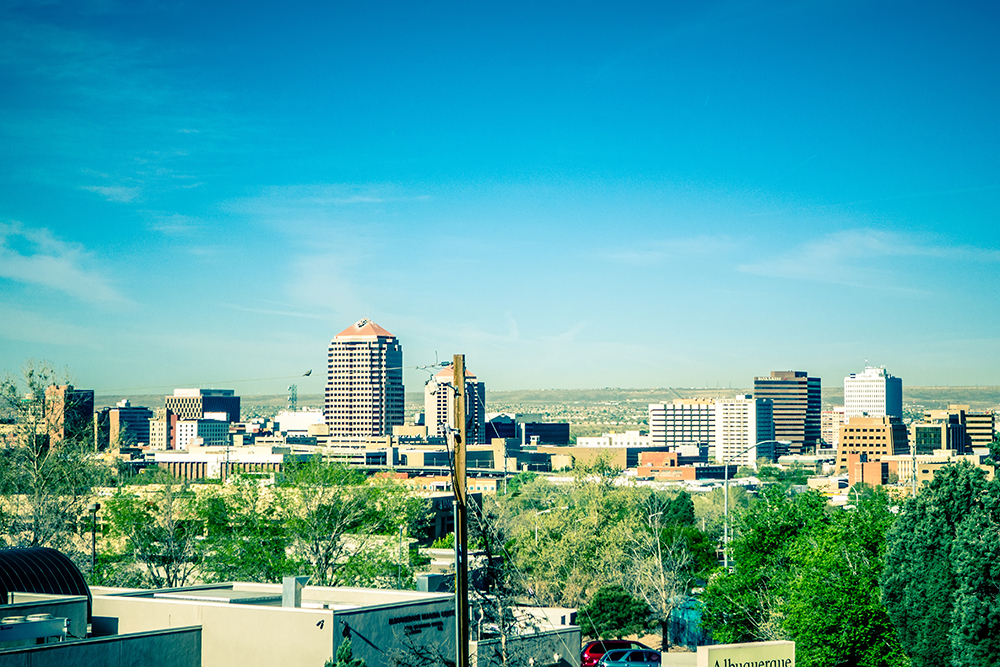 Mortgages New Mexico's lenders offer
New Mexico offers a traditional line of home loans to consumers. Here is a list of home loans that New Mexico lenders offer to consumers:
Fixed rate loans that range in maturity from 15-50 years.
Jumbo loans for homes priced over $417,000.
Adjustable Rate Mortgage (ARM) loans.
Veteran's Administration loans for U.S military veterans.
These loans are usually recognized in New Mexico as mortgage instruments (source). This is true because unless a homebuyer explicitly allows a deed of trust to go into effect, the homebuyer may opt to use a mortgage contract to govern the terms of the loan.
The reason for this is there are several state laws that govern home loans that recognize them as either being mortgages or deeds of trust. Since the New Mexico judicial system has not reached a clear agreement, it is possible for some home loans to be governed by New Mexico deeds of trust laws. This does not happen often in New Mexico, but it is something to consider if you are on the market for a foreclosed property in New Mexico.
New Mexico Foreclosure Laws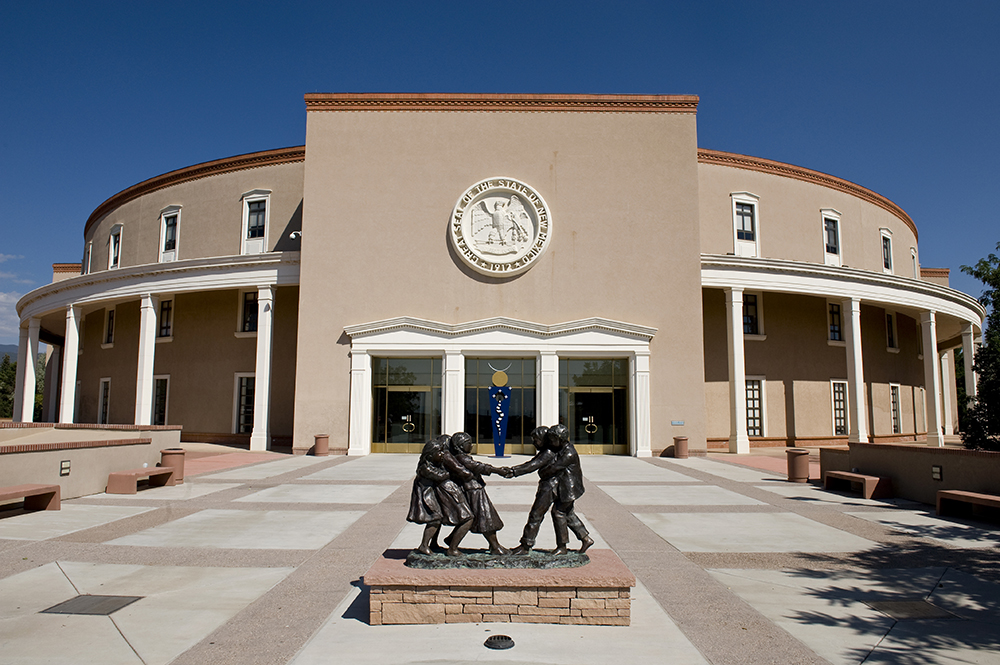 Furthermore, most New Mexico home loans have recourse methods that give the lender an opportunity to fully recover home loan proceeds. This means that if a house goes into foreclosure, the borrower is required to make up any difference between the auction price and the original amount of the loan.
The only home loans that do not have recourse methods available are home loans that are made available to low income residents. This is the case because many of the loans that are available to low income residents are guaranteed by the federal government. As a result, New Mexico foreclosure laws do not cover these properties.
New Mexico's foreclosure process on residential real estate properties is straightforward. Lenders who foreclose on homes have to follow a process in New Mexico that is straightforward. Most of the time, lenders may use judicial foreclosure to re-acquire a property. Here is how the process works:
The lender or trustee must first file a petition in district court to start the foreclosure process. In New Mexico, this entails starting the judicial foreclosure process. This is necessary because a lis pendens document must be attached to the property to legally start the foreclosure process. This legal document provides public notice that the property is being foreclosed upon. Without it, the foreclosure case cannot go forward.
After the lis pendens document has been obtained, formal notice is sent to borrower. If the borrower chooses to do nothing, the foreclosure process takes approximately 120-180 days to complete.
If the borrower does contest the foreclosure proceedings, the court must allow the borrower a chance to "redeem" the property. This means that before a final foreclosure judgment is granted, the court must give the borrower a redemption period that gives the borrower one last chance to pay off the entire loan plus any court costs, interest and legal fees.
New Mexico law gives borrowers anywhere from 30-270 days to "redeem" the property. As a general rule, most borrowers receive 90 days to redeem the property. If the borrower cannot do this, the court will then issue a final foreclosure judgment.
Once the petition is granted, the lender may then attempt to sell the home at auction. If the home goes up for auction, New Mexico law requires that the winning bid be at least 80% of the home's fair market value. This protects the borrower from buyers who try to buy homes at foreclosure sales from submitting unfairly low bids on the property.
If the home is sold for at least 80% of the home's fair market value, the home is sold and the borrower is on the hook for the difference. If the home does not sell for at least 80% of the home's fair market value, it may be re-listed until the home has reached a price that is at least 80% of fair market value.
This process can take between up to eight months to complete. As a result, many lenders try to work with borrowers to come up with repayment options to avoid foreclosure proceedings.