Get a Free Online Quote
You can shop online and get instant automobile quotes at sites like CarsDirect and TrueCar. If you are not comfortable buying online you can always use their quotes to see if the traditional dealer will match the price. After the Covid-19 crisis many shoppers have preferred to buy online instead of haggling in showrooms. Some industry analysts expect the shift to stick after the crisis has passed. Online automotive shopping services Vroom and Carvana were recently valued at over $5 billion and $22 billion respectively, outpacing the values of traditional offline dealerships like Auto Nation and CarMax.
If you have made a decision on the exact vehicle you want, visiting the dealership late in the day may work to your advantage because everyone is eager to go home. Aside from the information we provide here, you may want to read some personal stories of sale negotiations to better visualize and prepare yourself:
Understanding 0% Financing vs. Factory Rebate
Many times dealerships will offer a choice of 0% financing or a factory rebate. How do you know which is better? Figure out the interest you would pay for the life of the loan if you financed with your bank. If the interest is more than the rebate, then take the 0% financing. For instance, using our loan calculator, if you buy a $20,000 vehicle at 5% APR for 60 months the monthly payment would be $377.42 and you would pay $2,645.48 in interest. If the rebate is $1,000 it would be to your advantage to take the 0% financing because the $1,000 rebate is less than the $2,645.48 you would save in interest. Be aware though, that unless you have a good credit rating, you may not qualify for the 0% financing and this option may only be offered on selected models. People with poor credit are a major source of profits because they can be charged far higher interest rates. Some "buy here, pay here" dealerships specifically focus on subprime borrowers.
Some Used Cars Are a Real Bargain
Before you take the plunge of buying a new car, consider a used one. Frugal shoppers know that new cars depreciate as soon as they are driven off the lot, and in fact lose on average 15-25% of its value each year the first five years. Buying one that's a couple years old can still provide you with a reliable vehicle for thousands less while letting someone else take the depreciation hit. If you trade in every few years then depreciation is something to consider, so look for vehicles that traditionally hold their value such as Honda, Toyota or Lexus. If you keep your automobile until it falls apart, then depreciation is not a concern for you. New models for the upcoming year usually arrive late summer or early fall. Although selection may be limited, this is a great time to consider buying last year's model because the dealer will need to make room for the new ones.
Do Not Buy a Lemon!
Check the used car history by the VIN# on sites like Carfax or AutoCheck. This will help eliminate anything that looks questionable. Anything that says it's a "salvage" should raise a red flag. Salvage vehicles are those in accidents that the insurance company has determined repair costs are more than it is worth. Some shops will try to repair them and sale them at a steep discount. These are given salvage titles. Unless you are mechanically savvy, it's best to avoid these.
Program Cars Are Often a Great Value
Something called a "program car" is usually an exceptional bargain. A program car is a one that was driven on company business by a manufacturer employee. They are driven very little and are well maintained. They usually have 10,000 miles or less on the odometer. Dealers pay low prices for them and are not shy to advertise them. They usually still have factory warranties. Still not convinced to buy used? Then consider insurance costs on a used car will typically be significantly less expensive than on a new one.
There's More to a Loan than a Monthly Payment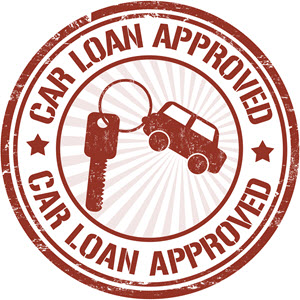 When it comes to borrowing money, a wise shopper looks at the total cost of the loan, and not just at the monthly payment. Too many advertisements state only the monthly payment. You need to dig deeper to see the real story. In general, a lower interest rate will cost you less money. A $20,000 loan at 5% for 60 months (5 years) will cost you a total of $22,645.48, whereas the same loan at 3% will cost you $21,562.43. That's a savings of $1,083.05.
That same wise shopper will look not only at the interest rate but also the length of the loan. The longer you stretch out the payments, the more expensive the loan will be. Let's take that same $20,000 loan above at 5% at 5 years and see how much we can save by paying it off in 3 years. So, $20,000 at 5% for 36 months will cost $21,579.05 saving you $1,066.43. Using the calculator above (assuming $0 down payment, $0 trade-in and 1% sales tax) you will see that the monthly payment for the 5 year loan is $377.42 and the monthly payment for the 3 year loan is $599.42. If you can easily handle the higher payment the savings are well worth it.
If your credit drastically improves & your initial loan was at a higher interest rate, it may be worth looking into refinancing at a lower rate.
What To Do with Your Trade-In
Although it's convenient to trade in your old vehicle to the dealer at the time of purchasing another, it's not to your best advantage. You are likely to get the least value from the dealer, as they have to move it yet again and need to ensure a safe profit margin on selling it. They do not have to take your old automobile, and will offer you what will make them the highest profit. Some dealerships may offer artificially high trade in values, but only offer them in association with a higher price on the vehicle they sell you.
Selling Your Used Car Privately
The best option typically is to sell your vehicle privately. It seems even government agencies are freely giving out this advice; from the Arizona Attorney General to the FTC. Don't underestimate the value of your old car. Go to Kelly Blue Book online to do your valuation research. If you can sell it, even for a small amount, it's extra bargaining power for your new vehicle.
Each year Americans buy roughly double as many used vehicles as new vehicles. You can put a "for sale" sign on your car parked out front if you live in a high traffic area. Sites like Craigslist or Auto Trader can also help send buyers your way.
Another option with your old automobile is to keep it. An old pick up truck used for heavy work can help protect the value of a new vehicle by minimizing wear and tear, along with depreciation. Automotive insurance companies typically offer multiple vehicle discounts.
San Diego Homeowners May Want to Refinance While Rates Are Low
The Federal Reserve has started to taper their bond buying program. Lock in today's low rates and save on your loan.
Are you paying too much for your mortgage?
Find Out What You Qualify For
Check your refinance options with a trusted San Diego lender.
Answer a few questions below and connect with a lender who can help you refinance and save today!