Home Mortgage Rates in Indiana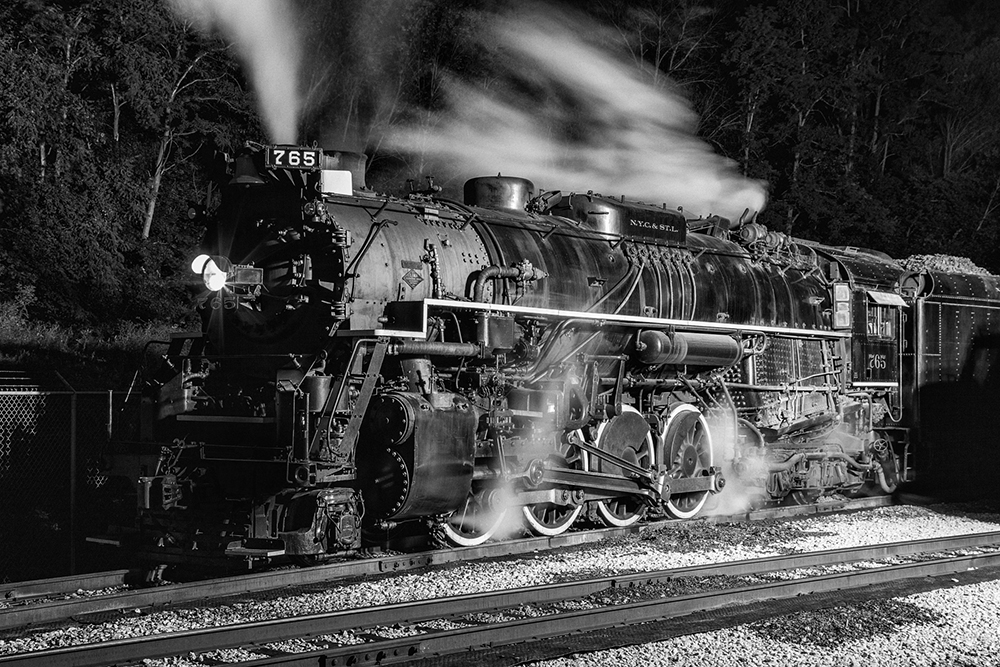 Indiana has been long known for being the crossroads of America. Unfortunately, like many areas of the Midwest, Indiana has been hit particularly hard in terms of the real estate market. With a higher than average number of foreclosure properties in Indiana, residential and commercial property values have plummeted.
Getting a Mortgage in Indiana
Even though mortgage restrictions have tightened recently, many people are still in good position to buy a home. New laws have been instituted by the federal government in order to protect home buyers from predatory lending as well as to reduce the risk of foreclosure.
Investors face harsher restrictions in terms of how many properties they can have a mortgage on at any given time. Previously, sole owners could own up to 10 properties under mortgage at any given time. Since the rule change, an investor can now only mortgage up to 4 properties at the same time. If a sole investor is not part of a corporate structure, Fannie Mae will decline a sole investor's loan application after the 4 property threshold has been met.
Like in most other states, no matter if the home buyer is an investor or plans on using a property as their primary residence, proof of funds and or lender pre-approval is required before a real estate transaction can begin to take place.
Why Purchase Real Estate Property in Indiana?
No matter if a person is seeking to move their family to Indiana or setup a business, many areas of the state offer the average person as well as the entrepreneur with a great opportunity to realize their dreams. List pricing for most commercial and residential sites all over the state of Indiana are at an all time low. People seeking the slower pace of country living can find their dream home while others looking for a busier city lifestyle can find their calling within the several highly populated metropolitan areas of the state. Indiana boasts a healthy and diverse population while facilitating many different cultures and nationalities.
Indiana Real Estate Prices
Home values can differ from area to area; however, the average residential sale price in the state of Indiana as of this writing is $94,300 for a single family dwelling. Many homes located in sprawling urban areas sell for much less. Suburban areas are amongst the most desirable in the state and have the largest amount of newly constructed homes. Property taxes in certain suburban areas can be at a premium; however, the school systems, as well as other social programs, are identified as being rated higher in terms of quality.
Many homes located in heavily populated urban areas can be purchased for considerably less money than the national average. Although some of these homes may require extensive remodeling, finding a home in these areas for less than $50,000 is not uncommon.
Where can a prospective home buyer find the best deals?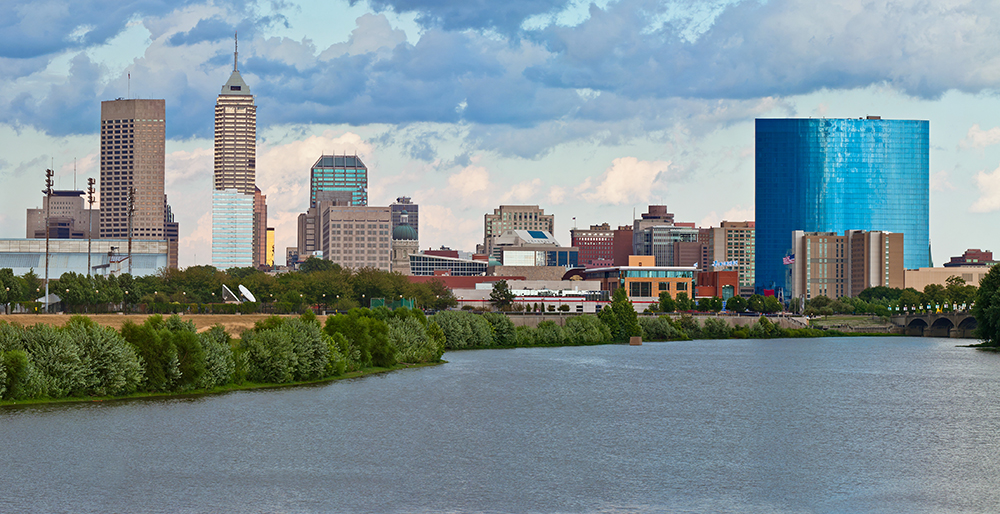 Urban areas located in Indianapolis, Anderson, Muncie, Fort Wayne, Gary, Kokomo, Marion and Evansville boast some of the lowest home values in the state. The decline of manufacturing employment throughout the state of Indiana has affected these areas particularly hard. Due to the loss of employment in these metropolitan areas, many home owners have faced foreclosure. This has caused residential property values to fall at an unprecedented rate. For those looking for an extraordinary deal when it comes to buying a home or investment property, these particular areas should be explored.
Even though the housing market has been greatly affected in the metropolitan areas of Indiana, the local and state governments have been working tirelessly to attract new business in various fields of industry. Generous tax breaks have been given to many potential employers that have chosen to relocate to Indiana and, as of this writing, the effort to bring more commercial and industrial jobs to the state has been fairly successful. As the economy continues to grow positively in these urban areas, property values should also increase in time.
What are some of Indiana's most popular growing areas?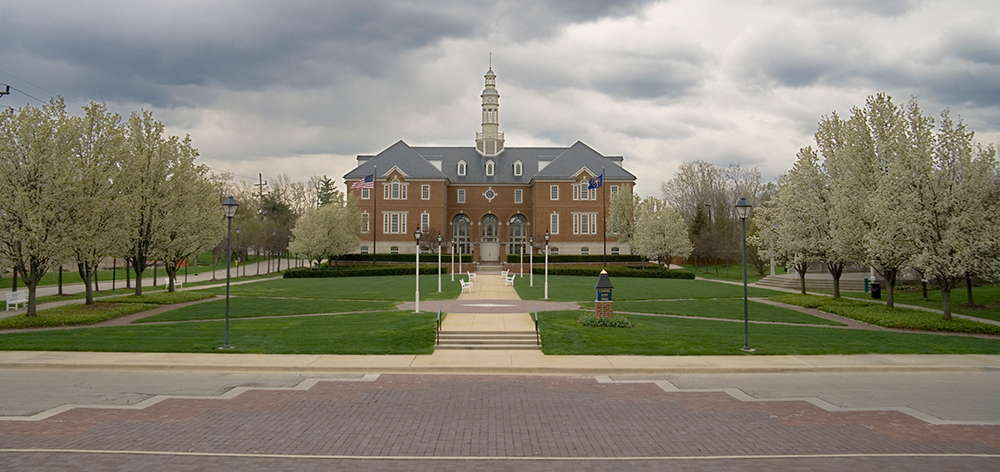 Indianapolis has become the epicenter of sophistication and growth in the state of Indiana. Suburban towns such as Carmel have been gaining notoriety for high end housing, as well as upscale shopping. Carmel, which is located in Hamilton County, Indiana is located north east of Indianapolis and is only minutes away from Interstate access. Carmel and Hamilton County in general is thought to be one of the best areas of the state to raise a family. Carmel has one of the best school systems and recreational parks for children to take advantage of. The town of Fishers is another prime example of one of the fastest growing metropolitan areas of Indianapolis. This particular town harbors busy industry and a wide variety of restaurants, as well as commercial businesses. Many young professionals move to Fishers for the small commute to work and easy access to downtown Indianapolis.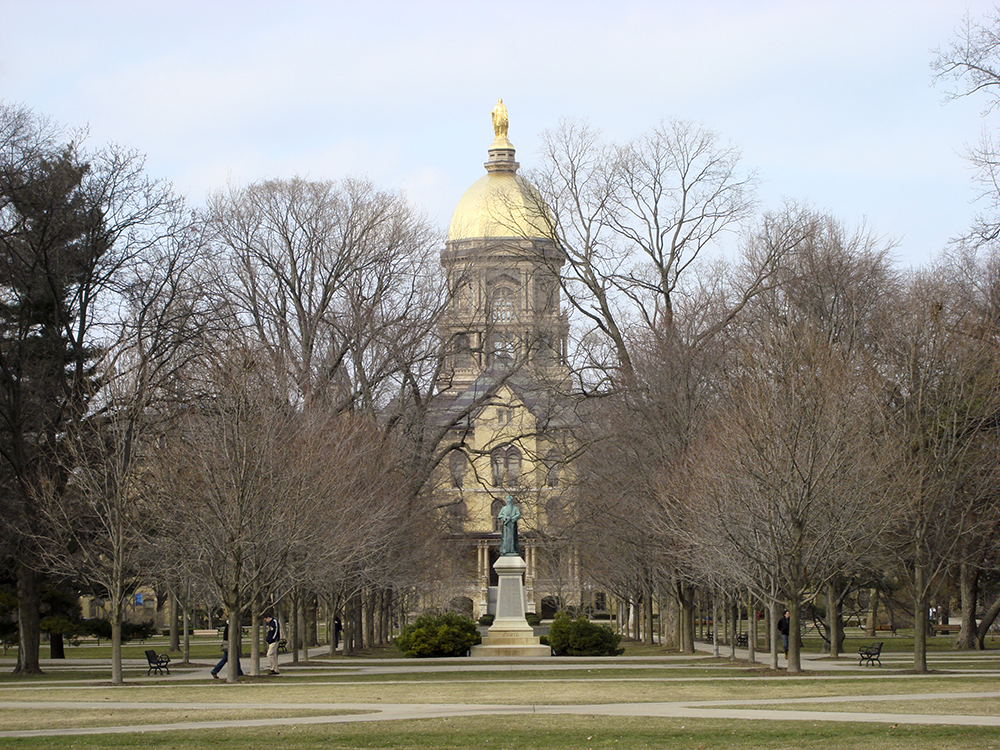 Indiana is also widely known for its large agriculture base. The fertile soil in Indiana produces a large amount of corn and soybean crops for the United States and abroad. The typical cost for an acre of farmland in Indiana is usually $4,000 to $6,000. The value of farmland in the state is expected to rise as the demand for corn and soy products increase.
What Types of Mortgage are Available in Indiana?
FHA
Like in many other states, obtaining an FHA home loan in Indiana is highly desirable due to the looser restrictions placed upon the borrower. People with less than perfect credit or bankruptcies in the past may still qualify for 100% financing. Special housing programs in certain locales may further enhance a home buyer's benefit when choosing an FHA home loan. The major drawback to FHA is usually lower loan limits. If the borrower exceeds the loan limits, he or she may need to make up the difference by producing a higher down payment for the property.
VA Home Loan
The VA home loan became popular in 1944 and has helped many honorably discharged military veterans obtain their dream of home ownership after service. Soldiers that had served prior to September 7th, 1980 and have had a minimum active duty served of at least 90 days during wartime or 180 days peace time can qualify for the zero percent down VA home loan. Persons who served later than September 7th, 1980 must have been enlisted for at least two continuous years during peace time. Loan amount limits vary from area to area. Currently, there are five different loan repayment plans offered by the VA:
Traditional fixed payment
Graduated payment mortgage
Growing equity mortgage
Traditional ARM loan
Hybrid ARM
Conventional Home Loans
Conventional home loans dating back to the 1930's were the most common type of loan many people used to finance their homes. Conventional loans are not backed by any government entity. Conventional loans today are typically harder to obtain. People who wish to apply for a conventional home loan will need to provide the lender with a detailed application. Showing the lender strong employment history along with a good credit report will increase the chances of having a conventional home loan application approved. Any discrepancies in a person's credit report should be resolved before attempting to apply for a conventional home loan. A person should also be able to present adequate collateral such as stocks, bonds, vehicles, or jewelry, as well as any other items that possess significant value. Applicants who are able and willing to provide a large down payment will also have a greater chance of having their loan application approved.
Interest rates, as well as repayment terms, can vary where conventional home loans are concerned. The best attribute of conventional loans are the higher loan limits set by the lending institution. People who cannot finance through FHA due to the loan amount they require will usually turn to conventional loan lenders.
Insured conventional loans are amongst the most popular types of loans available today. The loans are privately backed by insurance companies in the event of foreclosure. Insured conventional loans usually do not require an extremely high down payment. However, the interest rate may be higher than those on an uninsured conventional loan.
Uninsured conventional home loans require excellent credit and at least 20% down on the loan to qualify. For those who are able to obtain an uninsured conventional loan, lower interest rates and no mortgage insurance premiums will cost the borrower less over time.
USDA Home Loans
For those who wish to live in a qualifying rural area in Indiana, a special type of loan backed by the United States Department of Agriculture (USDA) may be available. This type of loan allows lower to moderate income families, as well as individuals, to purchase a home in a rural area with no money down and can often cover up to 102% of the purchase price in order to cover closing costs. Mortgage terms include a repayment plan of 30 years with a fixed interest rate.
What is the foreclosure process in Indiana?
Homes located in Indiana that are under foreclosure are subject to judicial foreclosure laws enforced by the state. The foreclosure process can take anywhere from 3 months to 12 months. After a property has reached public sale, the homeowner loses their right to redemption. Indiana is a recourse state. Deficiency judgments are allowed in the state of Indiana. This means if the property sells for less than the current amount owed at the time of public auction, the previous homeowner may be liable for the difference.