Home Mortgage Rates in Maine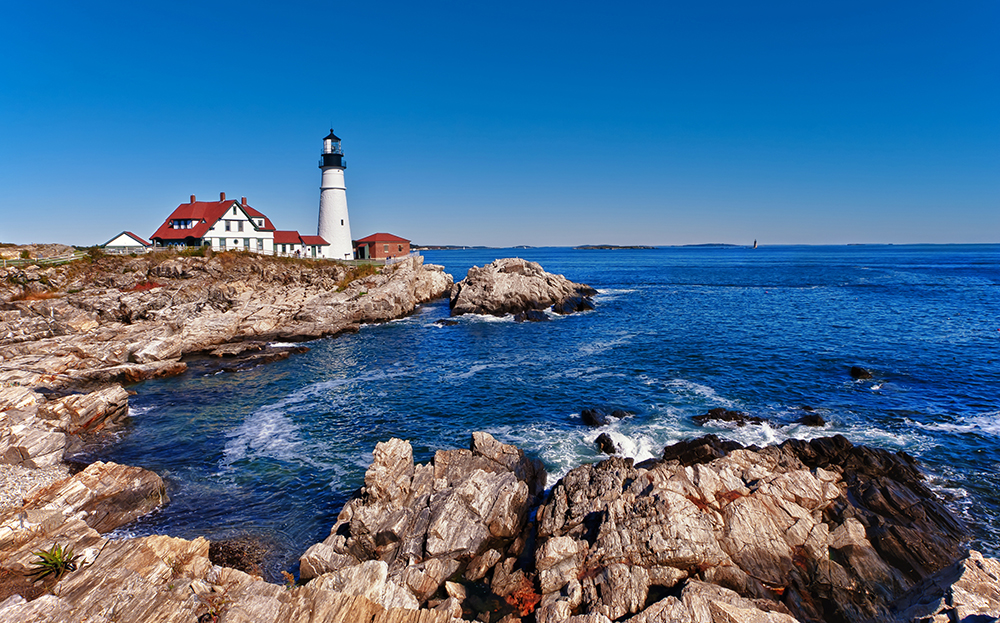 Maine Real Estate Trend Compared to National Median Real Estate Prices
From 2008 to 2009 the national average home sold price was $177,900. Maine's median prices were:
York $201K in October 2009, down 13%.
Cumberland $220k in October 2009, down 9%.
Sagadahoc $162K in October 2009, down 16%.
Lincoln $185K in October 2009, down 21%.
Portland-South Portland-Biddeford area $203k in October 2009, down 13.1%.
The greatest percentage increase in the total number of residential foreclosures in Maine was in the prime mortgage loan sector. Overall residential foreclosures in the state of Maine increased 43% in 2009.
In Maine, 34% of homeowners don't have any mortgage, as compared with 32% nationally.
52% of Maine homeowners have a prime mortgage, compared with 52% nationally. Number of prime loans serviced in Maine decreased 4%.
7% of Maine homeowners used a subprime mortgage, compared with 7% nationally. Number of subprime loans serviced in Maine decreased 8%.
7% of Maine homeowners have a VA or an FHA mortgage, as compared with 9% nationally. FHA servicing in Maine increased 48%, while VA servicing in Maine decreased 3%.
Maine's State Budget faced a shortfall in FY2009 of between 5.01 and 10 percent as Share of State General Fund. This budget gap, which appears to be ongoing into 2010, can only be closed by raising revenues, cutting spending, tapping into reserves, or securing federal stimulus funding. If revenues are raised by increasing property taxes or instituting or increasing other taxes which affect real estate transfers and mortgaging, this could lower property values.
Currently Maine has one of the highest local residential property tax burdens in the nation, with most households paying between $4,000 and $6,582 annually in property taxes. A further tax burden on Maine residents would further lower real property values, approximately $12-15K for every $1000 in property tax increase.
Home sales in 2009 were 4.9% higher than in 2008, mostly driven by the federal tax credit, which has been extended through April 2010. Sales are expected to rise again in 2010, but the job market is still a concern. Job creation in Maine is the key to a true and sustainable housing market recovery.
Distressed homes are still accounting for a significant percentage of sales, which downwardly distorts the median price of homes in all areas, since they generally sell at a discount relative to traditional homes in the same area.
Currently, in addition to the Federal Tax Credits, the state of Maine is offering its own incentive, called "The Gift Of Green", which gives buyers up to $2,500 in closing costs, plus a $500 credit for a 2 part home energy audit. Buyers who haven't owned their own home for the last three years are encouraged to apply. This incentive program is available to those who apply for MaineHousing's zero point mortgage. There are some other incentive programs available through the Maine State Housing Authority, ie the Midcoast Redevelopment Mortgage, to help those who were most affected by the closing of the Brunswick Naval Air Station, and the Indian Housing Mortgage Insurance Program for homes located on tribal lands.
Popular Regions in Maine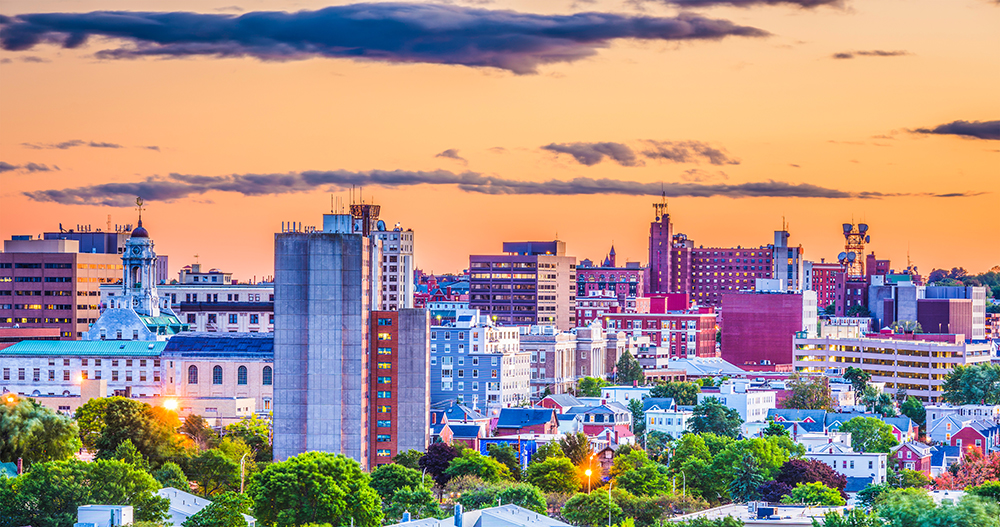 Since there has been some increase in commercial real estate activity in the Portland region, the job market there looks as if it will soon see some upswing. Also, the housing inventory was approximately 11% lower at the end of 2009 than it was at the end of 2008, a sign that the bottom has been reached in this region. There is much to attract people to the Portland area, with good amenities and shopping, an attractive housing stock with some historic properties as well as recent and new construction, and much natural beauty along the coast of Maine.
The coastal town of Ogunquit offers white sand beaches and natural dunes, which is a rarity on much of the Maine Coast. There's a one mile paved oceanside walkway, a playhouse, good seafood restaurants, and trolleys that run in season from one end of town to the other. Ogunquit is near enough to the Boston area for weekend car trips.
Mt. Desert Island, which encompasses Acadia National Park, as well as the towns of Bar Harbor, Bass Harbor, Southwest Harbor and others, has always been an area of vacation homes. The area is rich in history, with its rusticating trails from one end of the island to the other, its craggy coastline that's still home to some of Maine's fishing industry, and its historic villages. It's a very quiet place to live most times of the year, but summer is the season, and life can be exciting with the influx of seasonal visitors, many of whom have been making the trek to the Island over many generations.
Mortgage Types offered in Maine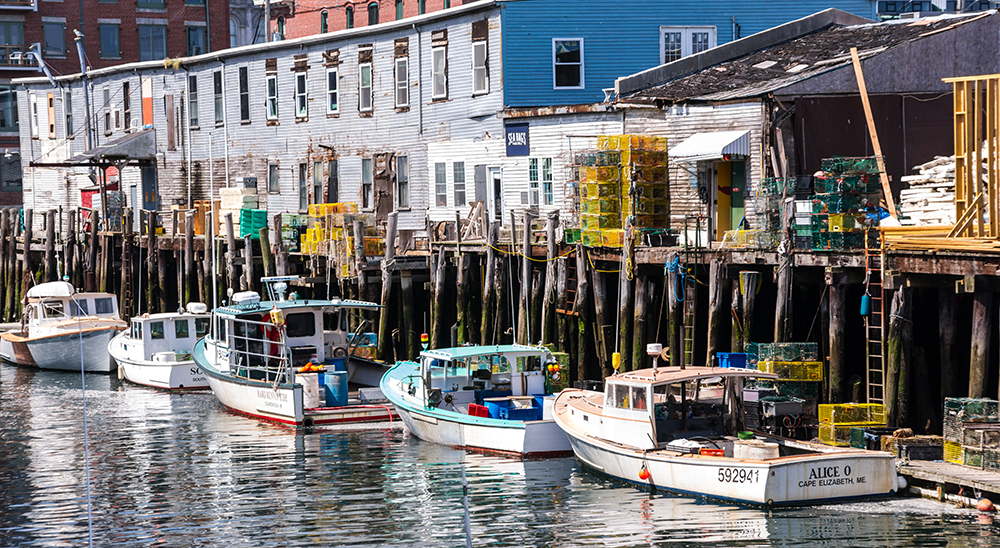 The Maine State Housing Authority is an independent authority which helps low and moderate income homebuyers to interact with approved lenders, and offers incentives for homebuyers. The authority also sells MaineHousing Bonds, a great way to invest and keep the money in the state of Maine. The following data is true as of 2010:
Fannie Mae and Freddie Mac offer conventional financing in the state of Maine. Maximum loan amounts vary by location, with a maximum range from $271,050 to $337,500.
FHA loans are available up to $271,050 for all of Maine, with the exception of the two high cost areas: Hancock County allows up to $272,500, and Portland up to $337,500.
Maine has VA loans available. Every county in Maine has a VA loan limit of $417,000.
Legal Issues with Deeds and Mortgages in Maine
Maine lenders use judicial foreclosure, which begins with filing the complaint. The redemption period is 90 days. During the foreclosure period or during the redemption period, if the lender accepts money or any trade of value against payment in part or in full of the mortgage debt then that act of acceptance waives the foreclosure period. The borrower can remain in the residence during that period and try to pay off the mortgage. After foreclosure deficiency judgments are permitted.