Home Mortgage Rates in Tennessee
Tennessee is a fantastic state to live in. It has everything a potential new resident could want; a wonderful climate, a growing economy, great real estate prospects, history, culture, friendly people, and plenty of things to do and see. For those interested in moving to Tennessee, it is important to know a bit about the state as well as housing information.
Tennessee Real Estate
Tennessee has a mix of real estate for sale, making it a great state for all budgets. Counties such as Sevier, Blount, Fayette, and Hardin have higher median home prices, in the $260,000 range; Hickman county, Putnam, Hawkins, and Cocke county median ranges fall between $167,000 and $240,000; Crockett county, Gibson county, Hancock county, and Lincoln county all have average property ranges from $111,000 and below. To help put that in perspective compared to the rest of the country, the national average for the United States is approximately $178,000. Generally, the counties with lower average rates lay in the northwestern corner of the state, and the average prices gradually increase the further east you go; pretty much all of the counties on the eastern border of Tennessee are all in the higher bracket of the overall state average bracket ($240,000 and up). Tennessee properties have retained their value through the recent tough real estate times. At any given point, Tennessee has thousands of properties available; everything from land to develop and multi-family homes to single-family homes and condominiums. There are plenty to choose from!
Tennessee's Most Popular Cities
Nashville is easily the most popular city for residents in Tennessee. With various employment opportunities, sightseeing attractions, notable places, prime real estate prospects, incredible restaurants, exciting nightlife, and easy public transportation, Nashville tops the list. Speaking of lists, last year Nashville topped Kiplinger Financial Magazine's "Smartest Places to Live" list as the number one entry. For those who want close access to Music City, USA but who do not necessarily want to live there, Nashville's outlying suburbs are great. Gallatin, Brentwood, Franklin, Goodlettsville, White House, and Thompson's Station are just a few of the more favored Nashville suburbs.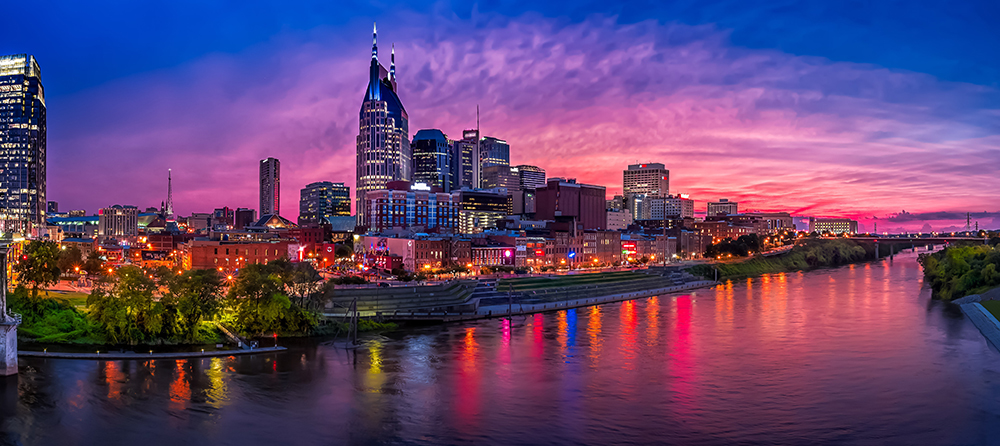 Another incredibly popular Tennessee city is Memphis. With the largest population in the state, 670,100, Shelby County's seat boasts local festivals such as Memphis in May, a month long event celebrating Memphis' people and culture. Memphis sits on the Mississippi river, is intersected by numerous freight railways, and two interstates, making it an industrial hub. This city is the corporate headquarters for 9 different Fortune 500 companies, and was included in the top eight entries of Inc. Magazine's "50 Best Major Metropolitan Areas" in the United States for beginning and expanding businesses.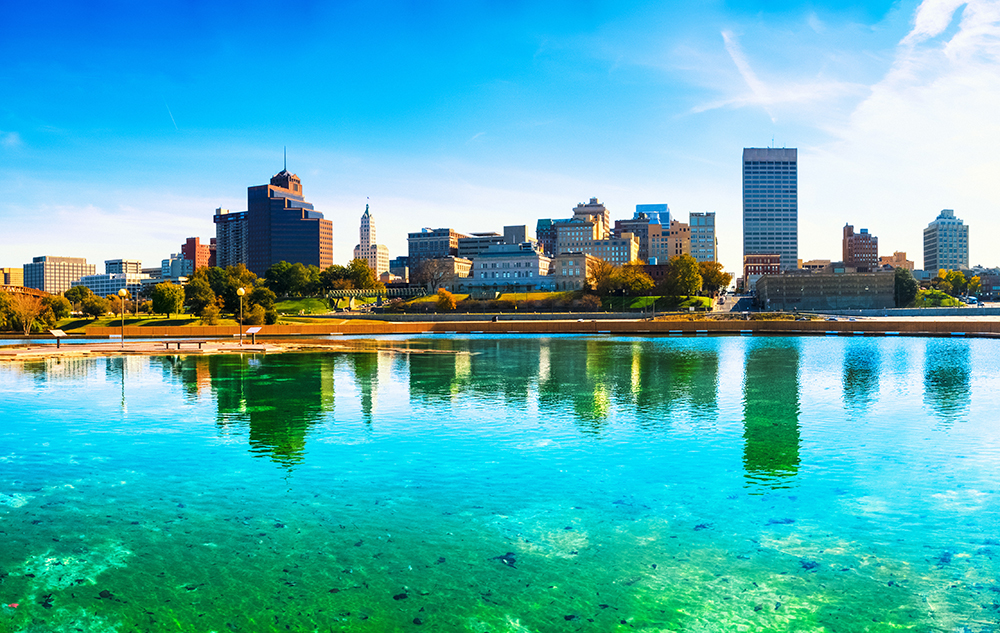 Knoxville is the third-largest city in Tennessee, home to 173,890 residents, and the county seat of Knox County. Easily accessible via one of the two nearby interstate highways, Knoxville is a popular location for distribution and warehousing companies such as Bush Brothers and Company and Pilot Corporation. It has great educational opportunities at institutions such as Knoxville College and Johnson Bible College, and teems with entertainment, culture, and unique attractions. In April of 2008, Forbes Magazine placed Knoxville in its list of "Top 10 Metropolitan Hotspots" in the United States.

Chattanooga is the fourth-largest city, with an estimated population of 171,279 in 2012. The city is home to the University of Tennessee at Chattanooga and Chattanooga State Community College. It has won numerous awards including an All-American city award in 1962 and is one of the few municipalities to own its own typeface Chatype.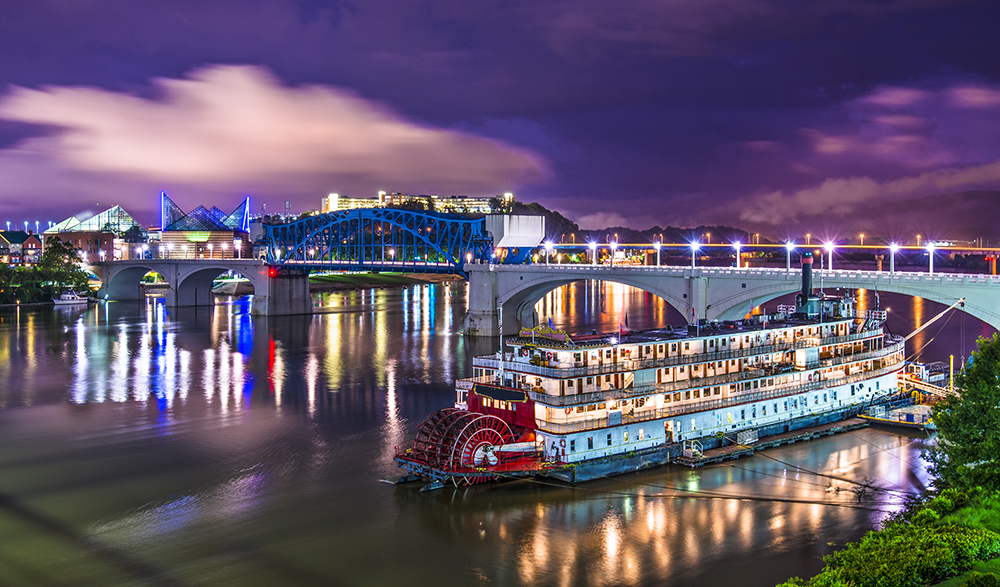 Tennessee's Fastest Growing Cities
Spring Hill, located 30 miles south of Nashville, is one of the fastest growing cities in the United States, let alone in Tennessee. Nearly a ghost town in the early nineties, today there are approximately 24,000 residents; between the years 2000 and 2005, the population doubled, with no slowing down in sight. Historically, this town was the site of the Civil War Battle of Spring Hill in 1864, and today is home to Dawson McAllister Ministries, UnitedHealth Group, and Newland Industries. This increase of population is due to both industry and residents from neighboring counties.
Murfreesboro is the county seat of Rutherford County and 35 miles away from Nashville. With three beautiful parks, a popular Center for the Arts, plenty of shopping and dining, and five museums, Murfreesboro is on the move. Middle Tennessee State University is one of the city's largest employers, followed closely by State Farm, Alvin C. York Veterans Administration Medical Center, Middle Tennessee Medical Center, and Verizon Wireless. The population increase in Murfreesboro (66%) is largely due to an extremely high quality of life; small schools, great neighborhoods, a rural setting, low crime rate, and friendly residents all make Murfreesboro a growing city.
Tennessee Mortgages
There are two types of mortgages favored in Tennessee. Fixed-rate mortgages, (FRMs), include principle and interest in the monthly payment amount and are constant throughout the repayment period. Adjustable-rate mortgages (ARMs), include principle and interest that adjust periodically throughout the repayment period. Both FRMs and ARMs are available in various lengths of time. FRMs and ARMs can be first mortgages, second mortgages, or refinance (HELOC) loans.
Tennessee fixed-rate mortgages are based upon many factors like inflation, and are largely dependent upon the individual(s) asking to borrow the money; lenders look at the borrower's credit score, his or her employment situation, and other financial considerations such as the potential borrower's debt to income ratio. Borrowers who are able to pay more than the FRMs set monthly payments can reduce their debt faster, shorten the repayment period, and/or lower their monthly mortgage payments.
Adjustable-rate mortgages adjust periodically based upon the circumstances of the loan agreement. For instance, an ARM that adjusts on a yearly basis has an interest rate that will change every year. Because of this, the mortgage payment amount due will change each year. The advantage of an ARM is that sometimes the payment will be low, even substantially lower, than at other times or than if it had been a fixed rate mortgage. The disadvantage to an ARM is that it is unpredictable, fluctuating in response to market conditions well out of the borrower's control. Sometimes, the mortgage language will cap the interest rate adjustment once it reaches a certain rate. This is beneficial because it sets a ceiling for how much the borrower will pay if the economic conditions tank.
A primary mortgage is the first or main mortgage placed on a property; a second mortgage is another mortgage placed on a property that has a primary mortgage. These mortgages are also known as home equity loans (HELOCs), and borrowers usually take them out to make home and/or property improvements.
Refinance mortgages pay off first and/or second mortgages in situations where the borrower can get a lower rate, resulting in lowering their monthly payments or giving them cash they need to pay off debt.
Tennessee, a Non-Recourse State
Tennessee is one state that does not allow lending institutions to go after borrowers who default on mortgages. This means that borrowers are not held legally responsible as individuals for the outstanding amount of debt that went bad; this is because, in most instances, the loan was a secured loan. Secured as in the borrower had to give something as collateral for the loan; usually this is the property being mortgaged. That way, if the borrower defaults on the loan, the lender can take the property and that is the end of it; the lender cannot garnish wages, place liens, or take other legal action against the borrower(s), as they can in recourse states.
Tennessee Foreclosure Processes
Tennessee foreclosures can take place inside as well as outside of the courtroom. The wording of the mortgage contract will determine which type of process must occur.
Foreclosures handled inside the court system allow the court to decide the amount in default, and gives the borrower a short amount of time to repay that decided amount in order to keep the property. If the borrower cannot pay the appointed amount in full, then the court puts the property up for sale. This process generally takes 30 days from the date the court first hears the case.
Those foreclosures handled outside the confines of the courtroom must contain mortgages that include "Power of Sale" clauses. These articles allow lenders to foreclose on delinquent by filing a "Notice of Default" with the county. Then the borrower has the opportunity to bring the account current and stop the foreclosure process at any point before the foreclosure sale takes place.
Tennessee is a great place to live and work. It affords a great number of opportunities to its residents, including beautiful scenery, friendly people, amazing culture, and fascinating history. The real estate situation in Tennessee is stable, with properties available for virtually every buyer. The state has a wide variety of mortgage products available to get potential homebuyers into their dream houses in some of the fastest growing, most popular cities in the country. In the event that things go wrong and those mortgages go into default, Tennessee has laws in place to allow the lender the chance to recoup their investment as well as ones that attempt to allow the borrower to keep their home.
If you are in the market for a beautiful home in a breathtaking state, Tennessee is the place to be!