Home Mortgage Rates in Georgia
While real estate prices suffered nationwide due to the recession, in Georgia the impact was felt somewhat more severely because of the ongoing housing boom in the Atlanta area, driven by the influx of new residents and the expectation of millions more over the next two decades. Expected sales of newly-built homes failed to materialize, however, and some construction projects were suspended. Housing prices are stabilizing, though, with minor gains being recorded in some areas. Median housing prices in the Atlanta area are depressed from the highs they recorded in the middle of the decade, with the median home sale price at just under $125,000 at the end of 2009, according to the National Association of Realtors. Actual sales vary widely from this figure, though, since many of the sales recorded were for distressed properties (short sales, sales to avoid foreclosure, etc.). This is an ideal situation, though, for investors who are seeking to spruce up and rent distressed housing. In the wider metropolitan area, average prices run from a low of $86,200 in Gilmer County to a high of $194,250 in Forsyth County. These prices compare very favorably with the Realtors' report of average prices nationwide (just under $175,000) and in the South (low 150's).
Rapid Growth Leads to Housing Bargains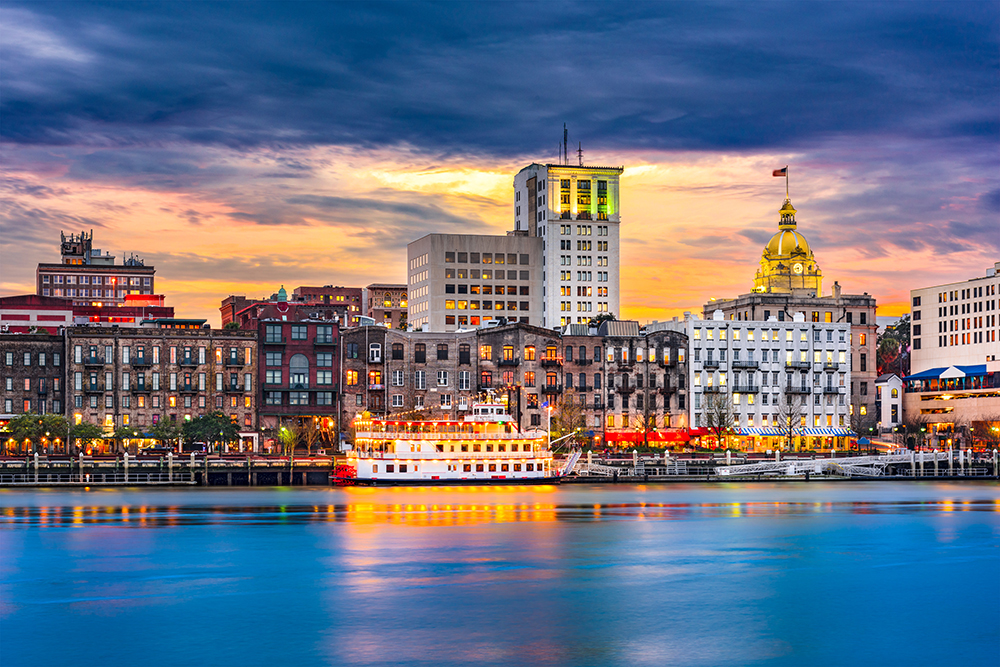 Home to two of the nation's five fastest growing counties (Forsyth [123%] and Henry [103%]), both of which owe their phenomenal growth to their proximity to the city of Atlanta, the state of Georgia is one of the nation's fastest-growing states, with growth from 2000 to 2008 estimated at a stunning 18.3%!
Having such rapid growth is actually a mixed blessing with respect to home ownership. The opportunities for growth, especially in the Atlanta area, were seen in the 1980's and 1990's, spurring an unprecedented surge in residential construction. When the bubble burst over the last couple of years, there was an enormous inventory of unoccupied housing in the Atlanta area, much of it foreclosed or in the foreclosure process. While a boon for investors looking for bargains in an area where there's still growth and a demand for housing, it poses problems for homeowners trying to sell their houses, and investors seeking to "flip" distressed properties would be well-advised to avoid Atlanta for the near future.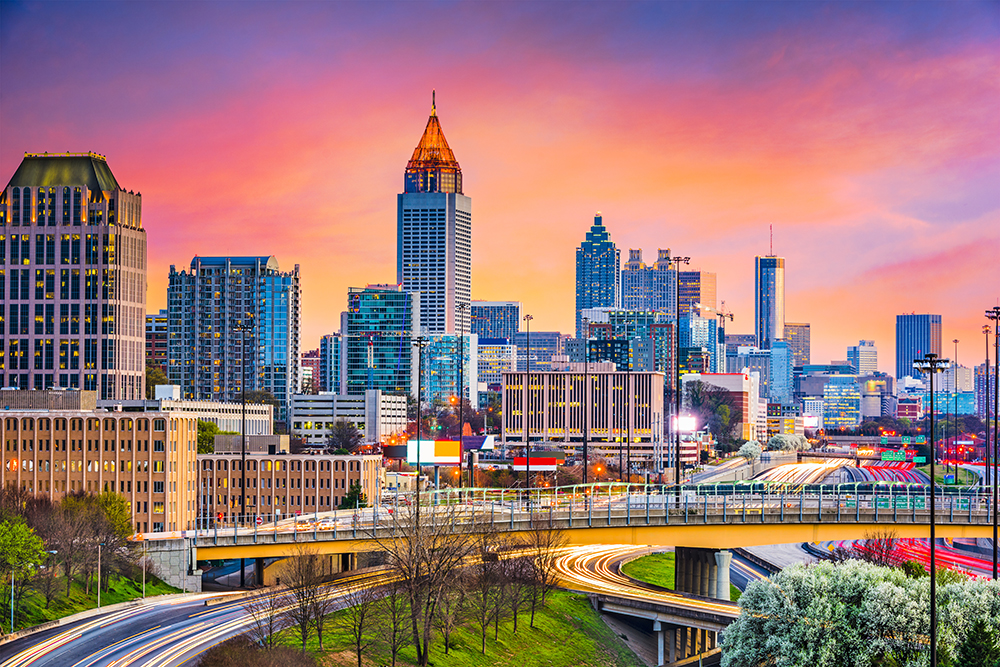 The vast majority of the state's growth is taking place in the northwest corner of the state, in the Atlanta metropolitan area. Other areas of the state, however, are working diligently to attract businesses with the promise of hardworking labor (Georgia is a right-to-work state), beautiful climate and low taxes. With ninety miles of Atlantic coastline, mountains in the state's northwest corner, a temperate climate, historic sites dating back to pre-colonial days, and cultural, educational and recreational opportunities sprinkled generously throughout the state, Georgia's a wonderful place to live and work, a fact recognized already by millions of Americans.
Colleges and Universities
While there are colleges and universities located in all the state's metropolitan areas, the Atlanta area is also notable for the number of colleges and universities it encompasses – currently around 45. These are located in downtown Atlanta as well as throughout the metropolitan region, and attract businesses oriented toward the student population.
Metro Area Comparisons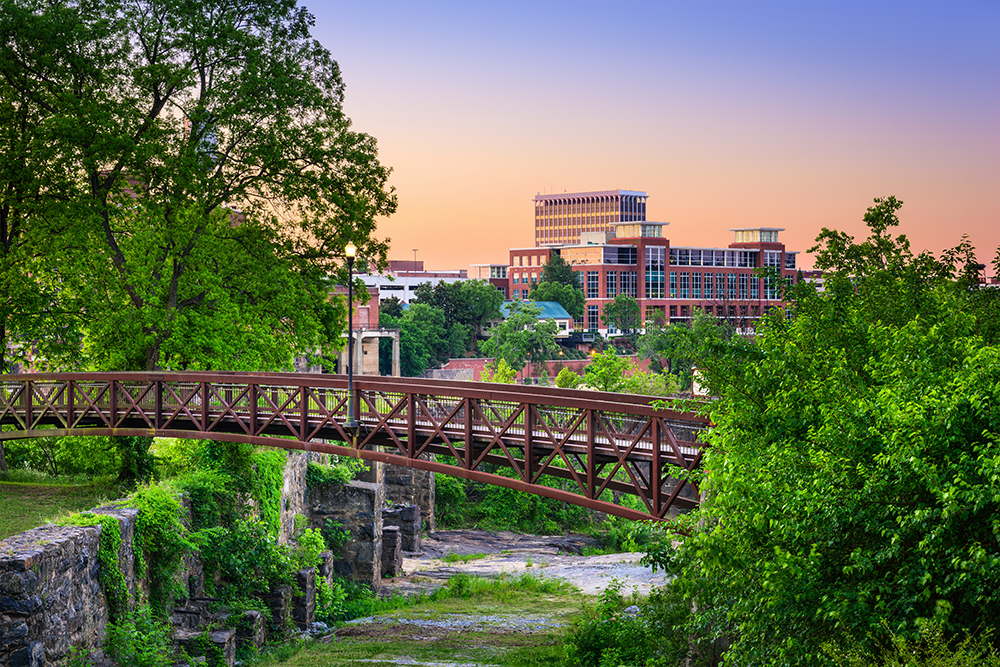 Over 75% of Georgia's population live in ten of the state's twenty metropolitan areas. While they all grew over the last decade, none has approached Atlanta's phenomenal double-digit growth, instead averaging about 4%. The following list shows these areas, including populations and median home prices as if 2010.
| | | |
| --- | --- | --- |
| City | Population | Median Home Price |
| Atlanta | 420,003 | $124,800 |
| Augusta | 195,844 | $183,000 |
| Columbus | 189,885 | $152,300 |
| Macon | 155,447 | $105,250 |
| Savannah | 136,286 | $148,300 |
| Athens | 115,452 | $165,100 |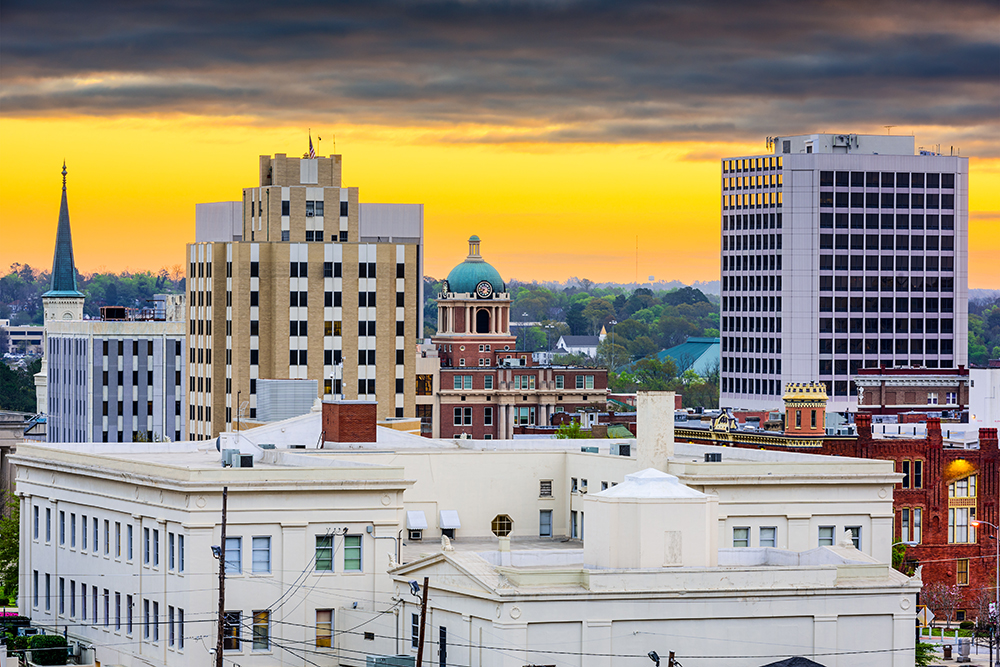 Keep in mind that these figures may be distorted by the inclusion of a significant number of below-market sales due to financial pressures.
Competitive Mortgage Rates
Mortgage rates in Georgia are attractive for home buyers, and despite the high number of foreclosures the region's experienced over the last year or so, those rates are around the same level as national averages. Of course, as is the case nationwide, more restrictive standards are being established for mortgage applicants, but broadcast advertisements in the Atlanta area are boasting that borrowers with FICO scores as low as 640 have been approved. Because it's a highly competitive market, some of the lenders are offering to absorb closing costs for qualified buyers. In some case, these costs are added to the loan amount, and in others, the loan amount is left unchanged but the interest rate is slightly higher – from an eighth to a quarter of a percent. Some classes of home buyers (based on occupation or disability, see below) may be eligible for preferential rates and subsidies in applying for mortgages.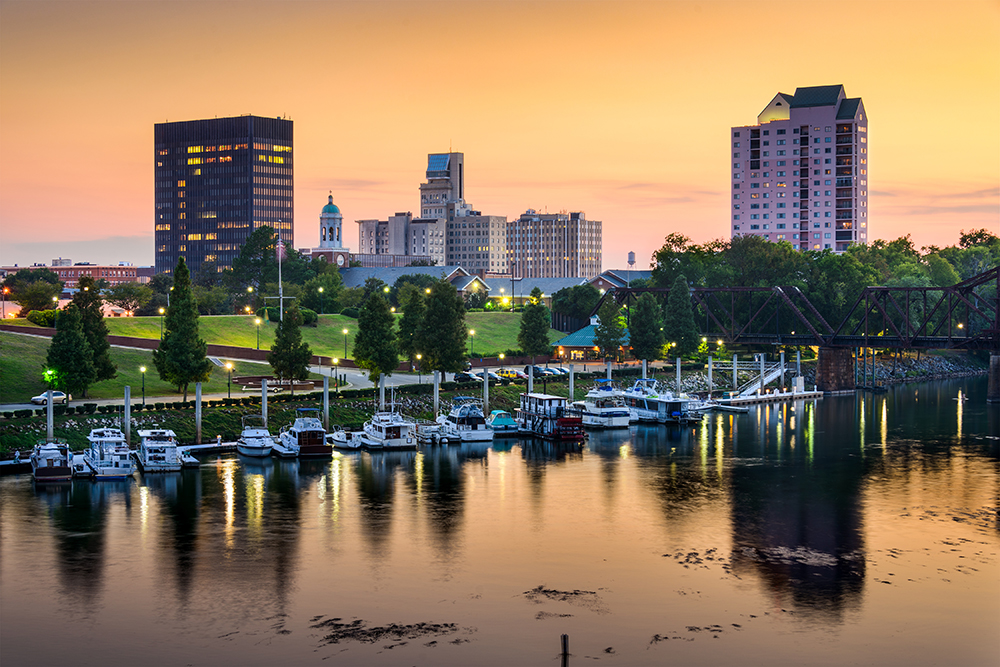 Types of Mortgages Available in Georgia
In addition to conventional 30-year and 15-year fixed-rate mortgages, lenders are still offering a wide variety of Adjustable Rate Mortgages (ARM's). While these instruments have lost some of their attractiveness during the recession, there are still circumstances where they offer the only way for a borrower to qualify. Properly structured (that is, with strict limits on how much the rate can fluctuate), such loans are still a legitimate way for borrowers to purchase a home and start building equity while establishing their credit so as to qualify for conventional loans upon the ARM's expiration.
Some lenders in Georgia also offer interest-only mortgages, but usually only for periods of three years.
Special Mortgages for Special People
The State of Georgia encourages home ownership by offering special incentives to certain groups, such as veterans, nurses and educators, among others, to buy homes in Georgia. These programs, listed here, are in addition to benefits that might be available from the federal government. In addition, some localities might offer additional incentives to homeownership
Georgia Dream Homeownership Program
The Georgia Dream Homeownership Program offers 30-year, fixed rate, low-interest rate mortgage loans to low- to moderate-income homebuyers. Downpayment and closing cost assistance is also available.
The Georgia Dream Welcome Home Program
Home buying assistance is offered to members of Georgia's Army and Air National Guards who purchase homes in Georgia, featuring 100% financing, fixed-interest conventional loans at below-market rates, $10,000 interest-free down payment loan and unemployment support for up to six months.
The PEN Program (Protectors, Educators, Nurses)
Registered nurses, certified teachers and others employed by a county school board, police officers, firefighters and military personnel are offered a chance at home ownership through the PEN Program. Down payment help of up to $7,500 is available, with buyers contributing $500 from their own funds toward the home. PEN funds are offered as an interest-free loan in conjunction with the Georgia Dream program (above).
People who qualify for the PEN Program, then, may be able to purchase a home with only $500 from their own funds.
Second Mortgage Assistance
Georgia offers assistance in the form of low-interest second mortgages for homeowners making improvements to enhance access for the disabled, for improvements designed to increase energy efficiency, and for the costs of purchasing a home (down payment assistance and closing costs) for surviving spouses of military personnel or other "protector" groups.
Mortgage Foreclosure
Georgia is one of the few states in the US in which lenders may foreclose on mortgaged property without recourse to judicial proceedings. As part of the mortgage process, the borrower executes a "security deed," which essentially is a contract transferring title of the property to the lender if the borrower defaults, without having to file suit or go to court.
Non-judicial Foreclosure
While the majority of such mortgages permit the lender to foreclose when as few as two mortgage payments have been missed, in actual practice, most lenders won't foreclose until at least five or six payments have been missed. This is more or less the same as states where lenders must go to court to foreclose – in those states, they'll begin the proceedings after the second or third month of missed payments, so that they'll be able to take possession after six months or so.
The advantage to the parties of non-judicial foreclosure is the reduced cost of foreclosure – while there are legal fees involved, they're significantly less than if the lender actually had to file suit and make a court appearance. This benefits the borrower as well, because the costs the lender will seek to recover are reduced.
For the investor, the advantage of purchasing property in a non-judicial foreclosure state is related – because there are no court fees and court dates, an investor will have a little more flexibility in approaching and negotiating with homeowners in the process of foreclosure.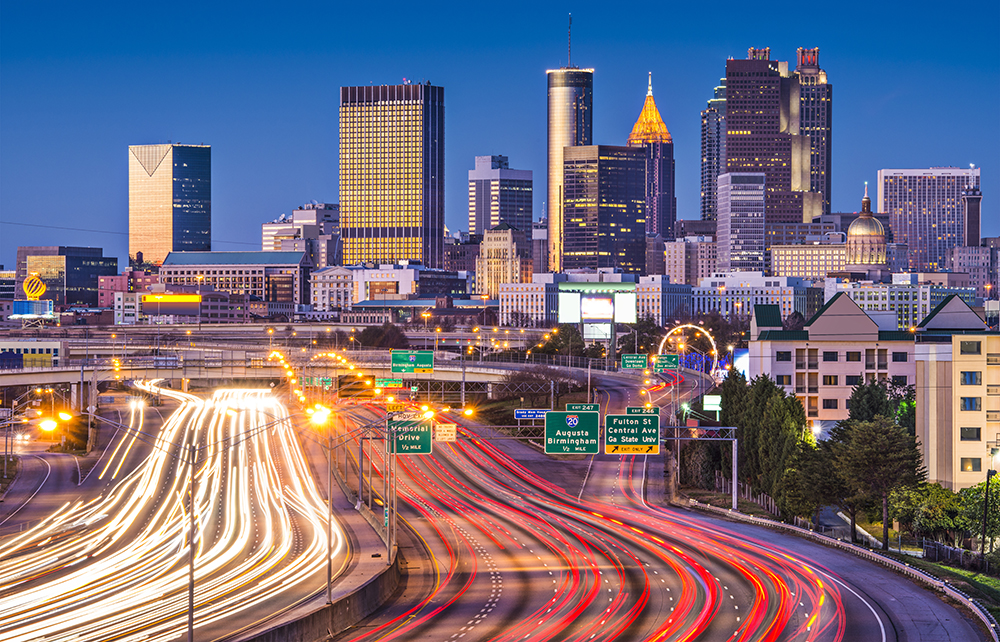 Sources: