Lock-in Ashburn's Low 30-Year Mortgage Rates Today & Save
How much money could you save? Compare lenders serving Ashburn to find the best loan to fit your needs & lock in low rates today!
By default 30-yr fixed-rate loans are displayed in the table below. Filters enable you to change the loan amount, duration, or loan type.
To Purchase a Home or Find a Rental
Conventional wisdom says that it's better to buy a home. Otherwise, you're just "wasting money" on rent that you could be putting toward building equity in your home and shoring up an investment that can stay with you until you retire.
However, from a purely economical standpoint, deciding whether to buy or rent a home may not always be so black and white. Your current financial circumstances and the state of the current housing market both play a big role in determining what is the right choice for you.
Buying a Home
Of course, one of the biggest advantages of buying a home is that you can build equity. There is no guarantee for home appreciation, since the unique qualities of the property and the neighborhood and city where it is located will have a big influence on its value, but most real estate experts agree that the average rate of appreciation is about 3 to 4 percent per year.
You could be one of the unlucky ones whose property nosedives in value, but on average, you can expect your home to only increase in value over the years.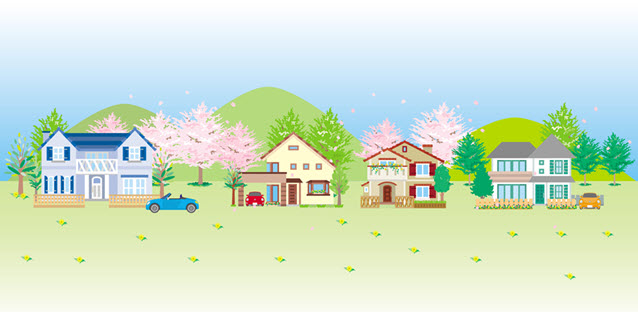 If you decide you want to add on to your home or knock down a wall, owning the property allows you to customize the home to better fit your needs and wants.
Another advantage of buying a home is that you can deduct home mortgage interest on up to $750,000 of mortgage debt. Since you are likely to pay several thousand dollars in mortgage interest over the course of the year, this can add up to a significant savings at the end of the year.
Finally, buying a home offers you the advantage of a fixed monthly payment (assuming you chose a fixed-rate mortgage rather than an adjustable-rate mortgage). When you rent a place, your landlord could increase your monthly rent each year.
Renting a House
To make buying real estate worth it, you need to be somewhat stable in both your finances and your life. If you know that you don't plan to stay in the area for at least five or six years, buying may end up costing you much more in the long run. If you try to sell your home before five or six years (or more, depending on the terms of your loan), you may not recoup all your expenses, including your down payment, closing costs and Realtor commission fees.
Owning a home can also be unpredictable. The roof may spring a leak. The water heater may break. The heating system may need to be replaced. Termites may infect the wood. The septic tank may fail. These are all costly repairs. And then there are acts of nature which require insurance to protect against.

When you rent, your landlord is responsible for making repairs & insuring the property. When you own a home, you have to make them, and they can occur at any time and without any warning. You could find yourself thousands of dollars in debt — or living in a cold, damp house. When buying a condo the homeowner is still responsible for most of these types of repairs & must pay HOA dues.
Your property taxes and insurance could also increase from year to year with little notice.
Finally, the real estate market itself can be unpredictable. When you buy your home, it may be a boom year. However, by the time you are ready to sell, home prices may have dropped dramatically, making it difficult, if not impossible, for you to sell or to sell at a profit.
Making the Choice
Ultimately, only you can decide whether renting or buying is the right choice for you. However, the above calculator can help you run the numbers to get a strictly economical analysis to help you decide. You'll have to decide the value of being the owner of your own space and having the freedom to make the home your own. If you are still uncertain, a third option to consider is a rent-to-own property.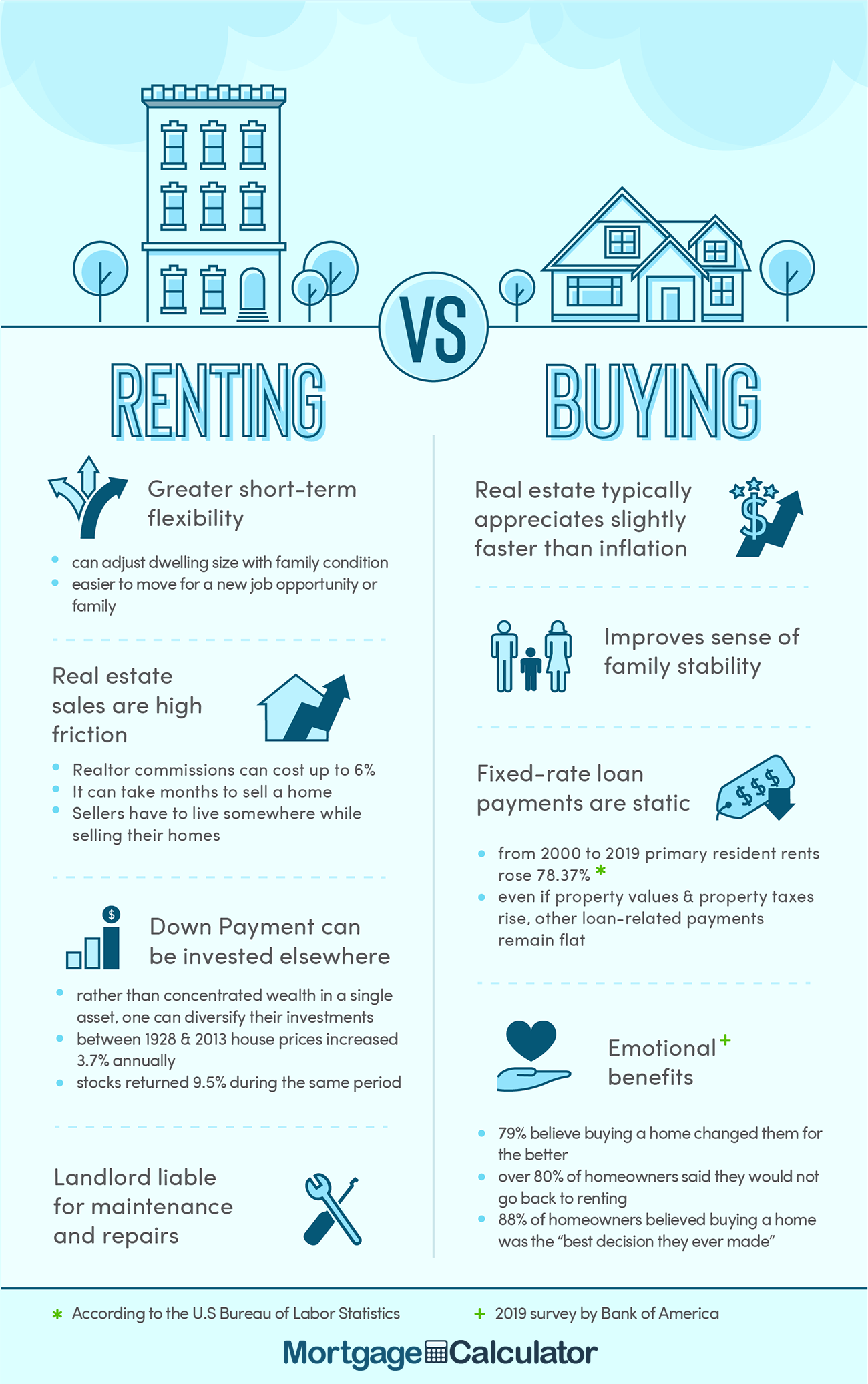 Ashburn Homeowners May Want to Refinance While Rates Are Low
US 10-year Treasury rates have recently fallen to all-time record lows due to the spread of coronavirus driving a risk off sentiment, with other financial rates falling in tandem. Homeowners who buy or refinance at today's low rates may benefit from recent rate volatility.
Are you paying too much for your mortgage?
Find Out What You Qualify For
Check your refinance options with a trusted Ashburn lender.
Answer a few questions below and connect with a lender who can help you refinance and save today!