Home Mortgage Rates in Texas
In the state of Texas, everything is bigger, but that does not necessarily refer to the price of homes. Beautiful homes in the state of Texas can be very affordable.
Texas Real Estate Prices
In 2009, the average sale price for a house in Texas was $185,900. Now, let's compare the median (middle of the road) price for homes in Texas with the national median price. For the entire year of 2009, the median sales price for Texas real estate was $146,000. For just the month of November, 2009, Texas real estate had a median sales price of $143,500, as compared to a national median sales price for that same month of $171,900.
Of course, prices for real estate also depend on the area. In a large city such as Dallas, the price range for different neighborhoods can be as low as $59,000.00, or as high as $1,000,000 or more. The average sale price of homes in Dallas is $175,000 to $214,000. In the low range, prices vary from $117,000 to below. The high range encompasses $272,000 on up.
In Austin, there are homes that sell for up to $11,000,000. The median selling price for homes in Austin is $250,000. The average price range is from $108,000 to $132,000. On the low side, there are homes that sell in the range of $72,000.00 and below, and the high range encompasses $168,000 and up. Not bad for real estate in a large city.
Popular and growing cities to live in Texas
Some of the more popular Texas cities in 2009 were Round Rock, with a population of 92,300, McKinney, with 107,500 individuals, Carrollton, with a population of 121,600, Richardson, populated with 99,800 inhabitants, and Allen, with 73,200. All of these cities were in the top 25 for popular places to live in 2009.
In 2008, Houston was listed as the number one popular place to live. Its population back then was 5,542,048. Houston has highways, museums, some high humidity, and also boasts the biggest liquor store anywhere. In 2008, the cost of living was below the national average, making it a really nice place in which to reside. It is the fourth-largest city in the nation and is known as the Energy Capital of the World. Here is a city that is growing, with environmental issues very much at the forefront. The city has 500+ hybrid cars and uses high tech instruments to check on harmful emissions. Houston also ranks high on the list for medical research and engineering.
Austin was number six in 2008, with a population of 1,506,425. Austin is the state capitol and home to the University of Texas. It is also a growing city, with much redevelopment. Austin's economy now includes digital media, green energy and biotech. And in 2009, Austin still rated high as a great place to live. San Antonio and Dallas Fort Worth are also popular Texas destination.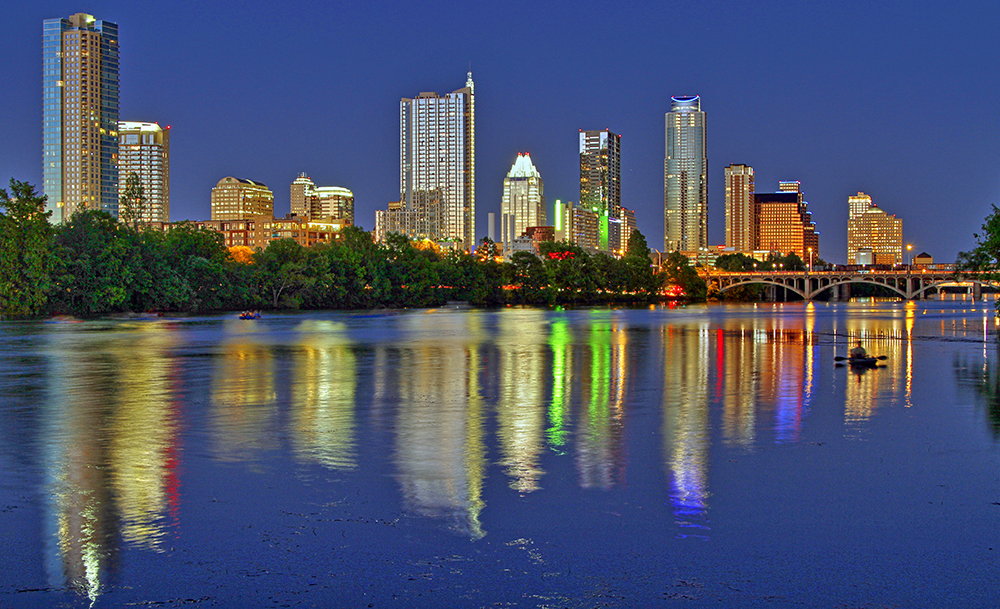 Types of Mortgages in Texas
Texas offers a variety of mortgage loans to homeowners, and the mortgage rates in the state of Texas are comparable to the rest of the nation. An advantage of being a Texas resident is that Texas state laws are more favorable to those buying loans than in other states. There are more benefits provided to homeowners.
Let's review the more well known loans.
Fixed Rate Mortgage
The fixed rate mortgage is perfect for those who intend to reside in their home for a long period of time. The loan can be 10, 15, 20 or 30 years. What is really beneficial about this type of loan is the fact that your interest rate stays the same throughout the length of the loan. While perhaps not current to today's market, for reference below is a general sample of Texas rates for a specified number of years in a fixed rate mortgage loan:
10 years 4.55%
15 years 4.75%
20 years 5.88%
30 years 5.35%
Adjustable-Rate Mortgage (ARM)
Let's say, though, that you don't want to be locked into a fixed rate for 10 or more years. Well, an adjustable-rate mortage (ARM) would be the way to go. These loans start off with a lower fixed rate for a certain length of time, anywhere from one to five years, then after that amount of time has elapsed, the rate will change to variable, adjusting periodically. This type of loan is good for those who need to start off low but will be able to pay more with the passage of time, or for those who do not intend to reside in the home for a long period of time.
Different types of adjustable-rate mortgages exist.
There is the Treasury Index, which corresponds to the yield of US treasury securities and will adjust every 6 months, every year or every three years.
Cost of Funds, or COFi, mortgages pertain to an index based on the cost incurred by institutions to borrow money and adjusts on a monthly, six month or yearly basis.
The CD Index adjusts on a six month basis and ties in to certificates of deposit indexes.
Libor (London Interbank Offered Rate) mortgages are based on international rates in the London Interbank market. This rate can adjust every six months.
A Two-Step mortgage adjusts only once, either at five years or seven years.
An Initial Fixed Period Adjustable Rate Mortgage adjusts a few years after the taking out of the loan and can be obtained in 3, 5, 7 or 10 year periods.
Home Equity Loans
Another type of mortgage loan, and the most popular in the state of Texas, is the home equity loan, also known as the Texas cash out loan. This is a second mortgage, and it has a fixed interest rate, which, in the state of Texas, is somewhat higher than a first mortgage rate. With a home equity loan, you can borrow up to 80% of the appraised value of your home. Texas law does state that a home equity loan can only be refinanced with another home equity loan.
There is one thing to keep in mind. Refinancing on a first mortgage will give you a lower rate in the state of Texas than you would find with refinancing on second and third mortgages, as the mortgage company does not take as big a risk.
Government Loans
Government loans are available through the Federal Housing Administration (FHA), the Rural Housing Services, and the Department of Veterans Affairs (VA).
Balloon Loans
With a Balloon Loan, you will pay a lower interest rate for a shorter time, such as 5, 7 or 10 years. When the specified amount of time has elapsed, you have the choice of either refinancing the balance or paying it off.
It should be noted that Texas is a non-recourse state, which means that a mortgage company cannot come after a homeowner for monies in excess of the value of the home at the time of repayment of the loan. The mortgage company can foreclose on the property, but cannot go after the homeowner for any additional monies.
Texas Homestead Law
Texas also has the Homestead Law, which protects a home from creditors should the homeowner spouse die. This law prevents a forced sale of the property, protects the surviving spouse, and creates an exemption from property taxes.
Texas Foreclosure Rules
It is relatively easy to foreclose on property in the state of Texas. The entire process can take about three months and can be accomplished either in or out of court.
If there is no power-of-sale clause in the mortgage, then the foreclosure takes place through the court. The mortgage company will file a suit against the homeowner which entitles the mortgage company to obtain a court order giving it permission to go through with a foreclosure. After this occurs, the home will be put up for sale at a public auction.
More often than not, foreclosures take place out of court. The homeowner will receive a letter from the mortgage company which gives the homeowner a matter of 20 days to pay off the default amount of the loan. If that does not occur, then the mortgage company can proceed with the foreclosure. A second letter goes out to the homeowner stating that the balance of the debt must now be paid. In the event that this requirement cannot be met, then the house will go up for sale.
Notice of the foreclosure will usually be posted at the county courthouse, as well as being filed with the county clerk. This usually takes place 21 days before the actual sale of the property. In the state of Texas, it is not necessary to give notice in the local newspaper.
At the sale, bids will be made on the property, with the sale of the home going to the highest bidder.
In conclusion, Texas is a great state in which to live, and the homes are beautiful and affordable. Do your research to determine where in this great state you would like to reside, what type of home you would feel comfortable with, and what type of mortgage would work for you.
Everything is indeed bigger and better in Texas!