Home Mortgage Rates in South Carolina
Most Popular Cities
Charleston is South Carolina's fastest growing city, jumping 1.4%, from 106,366 residents to 107,845, in one year. Charleston ranks 67th on the census bureau's list of fastest growing cities. Currently,the population is estimated at 118,492, making it the second most populated city in the state. Charleston's activity in the Civil War makes it a commonly visited tourist attraction. It's also located along the coastline, another attractive feature to tourists and vacationers. North Charleston is South Carolina's third most popular city.
Columbia is South Carolina's second fastest growing city, moving just 0.3% in one year, from 119,614 residents to 119,961. Columbia ranks 152nd on the census bureau's list of fastest growing cities. As the state capital, Columbia is the most populated city in the state.
Because the city is near two major rivers, it's considered a kayak and canoe destination for both tourists and residents alike. Columbia ranked 6th on US News & World Report's "America's Best Affordable Places to Retire" list in 2009. CNNMoney.com also listed Columbia in their top 25 places to retire in the same year.
Rock Hill is South Carolina's fourth most popular city with 67,339 residents estimated in the last census. It's conveniently located 15 miles south of Charlotte, North Carolina and 70 miles north of Columbia. Rock Hill is home to three universities, several major roads and an airport that houses private jets. Rock Hill maintains 31 parks, 4 recreation centers and encourages residents to participate in Geocaching, a treasure hunting game.
Mount Pleasant is South Carolina's fifth most popular city with 64,707 estimated residents as of 2007. For several years it was the fastest growing, doubling its residents between 1990 and 2000. This city is home to a naval and maritime museum and home to the World War II aircraft carrier USS Yorktown, which is now a museum ship.
Greenville is the state's sixth most populous city, with 58,409 residents in 2010. CNN Money listed Greenville as one of the "Top 10 Fastest Growing Cities in the U.S."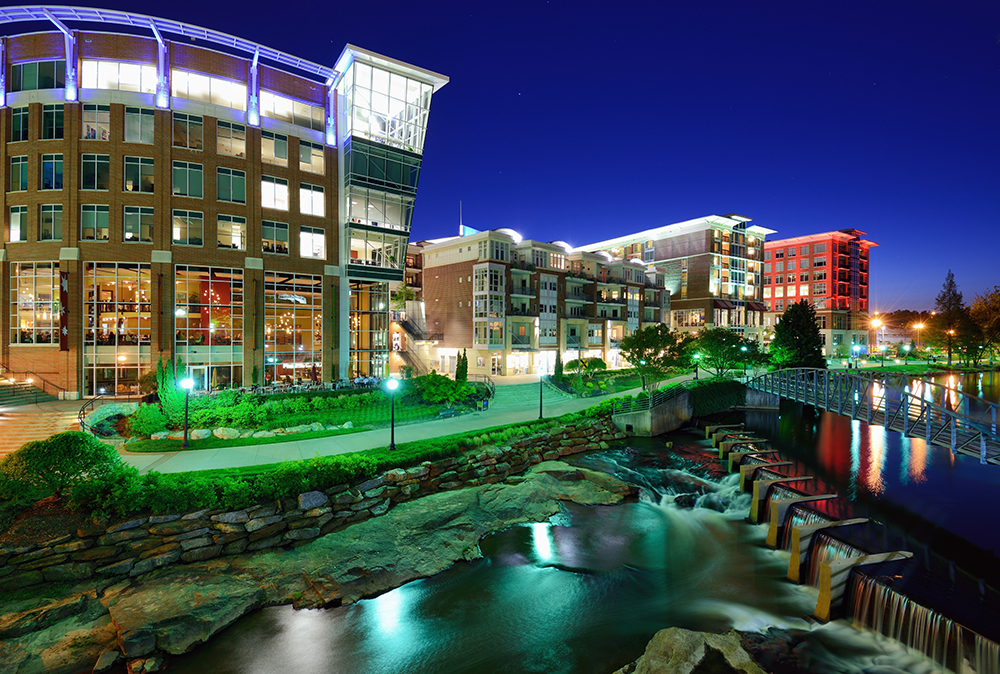 Median Housing Value
The median value of occupied housing in South Carolina is $94,900, which makes it 21% below the national average of $119,600.
Types of Mortgages Offered
In South Carolina, there are three types of mortgages. They are balloon mortgages, fixed mortgages and adjustable rate mortgages.
Fixed rate mortgages are the most popular type of mortgage with good reason. A fixed term means the monthly payment amount of the principal and interest will not change. Fixed rates are often locked in for 15 to 30 years.
Adjustable rate mortgages (ARM) means that your mortgage will be adjusted according to the current interest rates. Your monthly payment will go up or down depending on these changes. Adjustment rate mortgages and fixed rate mortgages are frequently combined. For example, the first 20 years might be fixed and the rest adjustable. This is attractive because interest rates might be significantly lower several decades from the initial purchase. ARM's are commonly adjusted annually or bi-annually.
Balloon mortgages are very similar to a fixed rate mortgage. The difference is that the balance is not fully paid during the term. Instead, the term ends and your remaining balance can be paid off in full or refinanced.
Military and veterans are usually offered special benefits and rates when applying for a loan in South Carolina, such as full financing and no closing costs. In addition, most lenders look at only the past 12 months of a veteran's credit when considering the loan.
Currently, South Carolina mortgage rates are slightly higher than the national average. This difference is small and the rate frequently falls in line with the average. For comparison, currently the lowest mortgage rates are in Oklahoma and Virgina and the highest rate is in Washington, D.C.
Second Mortgages
Second mortgages are an alternative to refinancing. Homeowners typically acquire second mortgages when they're pleased with the terms of their current mortgage, but would like to borrow more money. South Carolina lenders provide second mortgage loans in two forms:
Variable-rate HELOC (Home Equity Line of Credit) - This is a form of revolving credit, similar to a credit card account.
Fixed rate HELOC - Fixed payment that's paid off in full at maturity.
The second mortgage lender takes a security interest in your home, which means they are capable of foreclosing if you neglect to make payments on the loan. This is the greatest risk of second mortgages. HELOC shouldn't be used for day-to-day purchases. Your home is likely your most valuable asset and using HELOC risks losing it forever if you find yourself unable to afford the loan. It's wise to limit use to HELOC on important things like medical bills, education and necessary home improvements.
Foreclosure
Pre-foreclosure
Once deciding to foreclose, the lender files a pending lawsuit to show their intent. Within 20 days, the lender will file and personally deliver a notice to the borrower. If he can't be located, the lender will publicize their intent for three weeks. The borrow has 30 days to file a response after three weeks. If the balance is not paid, or some arrangement with the lender is not made to pay the balance, the case is referred to a hearing office who gives permission to sell the property.
Auctioning of the Property
A notice of sale with the description of the property to be sold, the time and location of the sale, and the borrower and lender's name is posted at the courthouse and published in a local newspaper for three weeks before the sale. The court office conducts the sale, which usually takes place at 11:00 AM every Monday. The winning bidder provides 5% of the winning bid at the sale of the property and usually has 20 to 30 days to submit the remaining amount.
If the lender waives the right to file a deficiency judgment, the borrow can't redeem after the foreclosure sale. If they reserve the right, the sale continues for 30 days once bids are no longer being accepted. After the post-sale bidding is done, the winning bidder pays the balance and the court confirms the sale. Ownership is transferred by the sale official.