Home Mortgage Rates in Pennsylvania
Pennsylvania Real Estate Prices compared to the National Average
In 2009 the national median home selling price was $177,900. On a national level 32% of homeowners didn't have a mortgage, 52% used a prime mortgage for financing, 7% used a subprime mortgage, and FHA or VA loans were used by 9%. From 2008 to 2009 the total number of loans being serviced declined 2%, the total of prime loans being serviced declined by 3%, there were 11% less subprime mortgages being serviced, the number of FHA loans being serviced increased by 30%, and VA loans being serviced increased 4%.
Home prices in the Greater Philadelphia PA Region fell 5.6% in 2009, median 3rd quarter price average at $227,500.
Reading PA home prices fell 4.3% in 2009, median 3rd quarter average price was $156,400.
The Pittsburgh PA area experienced a 1.5% drop in median home prices, median price 3rd quarter average for the area was $124,600.
The Greater Allentown-Bethlehem-Easton area dropped 6.1% in home prices, median 3rd quarter price average was $230,500.
The Greater Erie PA area fell 0.5% in home prices, median 3rd quarter price average was $102,800.
In PA 37% of homeowners don't have a mortgage, prime mortgages are used by 47%, 8% used subprime mortgage financing, and FHA or VA financing was used by 8%. Overall Foreclosure rate was 2.6%. There were 3% less prime mortgages, 4% less subprime, 32% more FHA loans, and 1% less VA loans. The number of foreclosed mortgages increased 31% from 2008 to 2009. Greatest percentage increase in the number of foreclosures was in prime loans.
One factor that makes property in PA very attractive to buyers from other areas in the Northeast is the tax structure, with property taxes roughly in the middle when compared to all other US states, with most households paying $2,000 to $3,000 on average. This is much lower than property taxes in other northeastern states.
Pennsylvania hasn't been as hard hit by the economic downturn as many other states, especially other states in the Northeast, and property value changes from 2008 to 2009 reflect that. The median home price in PA is still roughly the same as the national average. Total income derived from the sale of a home is roughly $53,000.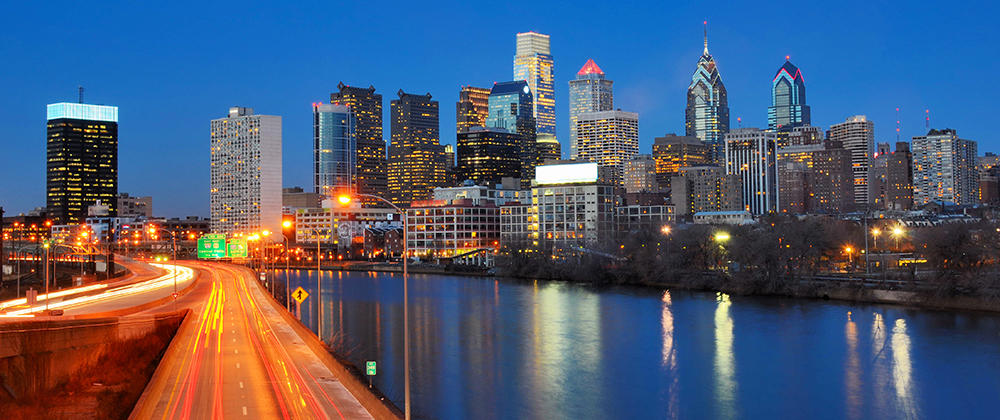 Pennsylvania has approved gambling, and some areas in PA now have open casinos, with others planned. The Sands opened a casino in Bethlehem, though the building of the hotel has been postponed until the economy recovers a bit more. Pittsburgh also has a casino just outside the city at The Meadows Racetrack. Mount Airy Casino and Resort in the Poconos is now open. Bensalem, Chester, Erie, Grantville, and Wilkes-Barre also have open casinos. Table gambling was approved last month statewide. This has helped to keep the Commonwealth from suffering the financial woes that other states have suffered, though budgets are still very, very tight in Harrisburg. Residents were reluctant to see the casinos open, but surprisingly there has been little downside after their opening.
One possible downside in future PA real estate buying and selling is the approved exploitation of the Marcellus Shale Formation for gas extraction by "fracking", though PA is far from alone on this issue, and grassroots activists have united across the country. There have been some disturbing reports of water pollution, methane gas leaking and explosions, mysteriously dead farm animals, and the devastation to woodland and farmland caused by gas drilling companies. Before purchasing it may be wise to do some homework about what's happening in the area you're considering in regards to gas extraction.
Statistical data courtesy of the National Association of Realtors.
Popular Pennsylvania Residential Areas
The Lancaster area, though still a buyer's market, is a good area to buy. Right now the greatest activity is among first time buyers, which is expected given the federal tax credit at this writing. Lancaster offers good amenities, reasonably stable values, and good supply at the moment. The area is growing, and prices are starting to edge up, with the average home costing $175,000, and most listings realizing 95-100% of asking price within 30 to 60 days. There's a good mix of new construction, late model homes, and historic properties. Lancaster is in the heart of Amish Country, and is surrounded by beautiful farmland dotted with old Mennonite stone barns. Adamstown, a popular antiquing destination, is nearby, as is Harrisburg, the state capitol.
The New Hope area is in the process of shifting to become a seller's market, though the halcyon days of multiple bids on every property has yet to return. The average home price is $750,000, and most homes are selling within 60 to 90 days. Realized prices are roughly 90-95% of the listing price. Quality of life is very high in this scenic Upper Bucks County enclave. The New Hope and Lambertville area has always been known as an artists' colony, and there is a theater, great restaurants, some night life featuring live music most nights of the week, and lots of galleries and antique shops. New Hope is easily commutable to Philadelphia and NYC.
Pike County, in the upper northeastern corner, is a popular area. The Poconos area is an area rich in recreational activities, lots of lakes, rivers and waterfalls, and brags much Federal and State Parkland. Though prices tend to be higher than the rest of the state, they have also been much less volatile than elsewhere in the US. There is a good supply of housing stock, some of it being second homes that are now up for sale by people from areas hit harder by the recession, such as NJ and NYC. This is a scenic area, and is easily commutable to NYC for weekending trips. Lake Wallenpaupack is a popular local recreational area. Milford PA is the local destination for art and antique lovers.
Types of mortgages offered in Pennsylvania
Conventional loans in PA consist of the usual Fannie Mae offerings. Pike County is a High Cost Area under the provisions of HERA, and has an upper limit of 625,500 for a single family home.
VA and FHA loans are available as well. Loan limits on FHA loans vary from area to area and go from a max of $271,050 on up to a max of $729,750 for a residential single family home. VA loans cap at a max of $417,000, except in Pike County, where they're capped at $681,250.
In Pennsylvania you can still find small community or regional banks that offer mortgage loans of which many, if not most, are kept in portfolio.
Most Pennsylvania residential real estate falls within conventional loan limits. Jumbo mortgages are a very small percentage of mortgage originations in PA. Bucks, Northampton and Pike counties have a greater percentage of jumbo loans than the rest of the state.
When compared to other parts of the country the conventional and VA/FHA rates are comparable in PA.
Legal Mortgage and Deed issues in Pennsylvania
Pennsylvania mortgages are recourse loans. In Pennsylvania lenders foreclose using judicial foreclosure, which allows the foreclosed owner the ability to pay the back payments and interest and reinstate the loan up until the court renders judgment and forces the sale of the property. If a foreclosure occurs, there is no redemption period. Deficiency judgments are allowed in Pennsylvania. Pennsylvania homeowners can apply for a Homeowner's Emergency Mortgage Assistance loan. Applying for the HEMA loan adds 60 days to the foreclosure process.