Home Mortgage Rates in New Jersey
For folks considering a move to the Garden State, here is an overview of what to expect when you shop for Real Estate and a Mortgage.
General Real Estate Prices in New Jersey Compared to the National Average
The national median home price for 2009 was $177,900. Nationally 32% of homeowners have no mortgage, 52% have a prime mortgage, 7% financed using a subprime mortgage, and 9% have either FHA or VA mortgage. For 2009, compared with 2008, the overall number of loans serviced declined 2%, the number of prime loans serviced decreased by 3%, the number of subprime mortgages serviced contracted by 11%, FHA loans serviced increased by 30%, and VA loans serviced gained 4%.

Median home prices in Trenton/Ewing dropped 15% in 2009, median price 3rd quarter average for the area was $291,200.
Northern NJ median home prices dropped 14.1% in 2009, median price 3rd quarter average for the area was $389,100.
The Edison area saw an 8.9% drop in median home prices, median price 3rd quarter average for the area was $343,800.
The greater Atlantic City area median home prices dropped 10.4%, median price 3rd quarter average was $223,000.
South Jersey Philly suburbs saw a 5.6% drop in median home prices, median price 3rd quarter average was $227,500.
The urban area of Newark/Union NJ saw a 14.8% drop in median home prices, median price 3rd quarter average was $385,400.
In New Jersey 28% of homeowners have no mortgage, 58% have a prime mortgage, 7% financed using a subprime mortgage, 7% have either FHA or VA. Foreclosure rate is 5% overall. Number of loans serviced declined 2% for prime, decreased 11% for subprime, rose 41% for FHA, and remained unchanged for VA. Overall number of mortgages in foreclosure increased 85% in 2009. Greatest percentage increase in the number of foreclosures was in prime loans.
The areas still struggling and that have higher rates of foreclosure are the urban areas. Middlesex County, which has more urban areas, had approximately as many foreclosures as the adjacent suburban/rural mix counties of Hunterdon and Somerset combined. If you look at the above percentage drops in median home prices the areas which had the highest percentage drops have a higher percentage of urban population.
There are signs of life in the NJ market. 3rd and 4th quarter 2009 saw increased homebuying activity, stock is currently depleted in suburban and rural areas, and many of the current listings in the remaining housing stock have been on the market for an extended period. If spring brings its usual crop of new listings on the market then market activity should be somewhat encouraging, if the latter part of 2009 is any indication. It would seem that the bottom has been reached and that activity will now trend up. Though the outlook for 2010 is better than for 2009 it will not yet be a seller's market.
One possible sour note in the favorable 2010 prediction is that NJ jumbo mortgage delinquencies rose from 7.1% to 7.4% from December to January. Many of these homes are "under water". This may impact future listing prices and property values in 2010, especially as more adjustable rate jumbo mortgages reset.
Another possible sour note is that the State of NJ and the various county and local municipalities are all strapped for cash and some variety of tax increase, possibly more than one, seems inevitable. New Jersey already has some of the highest property taxes in the country, with the average household property tax collection for residential property in the range of $4,000.01 to $6,582.00. It's estimated that for every $1,000 increase in property taxes, a home's value drops approximately $12,000 to $15,000. Property tax increases at this point would scuttle any gains being made in property sales or real property value with an increased sales market.
A study conducted by the Center on Wealth and Philanthropy at Boston College found that between the years of 2004 and 2008 wealthy households in New Jersey were leaving for other states, mainly Florida, Pennsylvania and New York. There weren't a corresponding number of wealthy households moving into New Jersey. The main reason cited for the loss of wealth was New Jersey's Tax Policies.
Statistical data cited above was sourced from the National Association of Realtors.
The Best Places to Shop for Real Estate in New Jersey
The New Jersey Shore Communities are affordable and attractive at the moment. There is turnover in properties, however most are not distressed but are instead the result of downsizing by second home owners from the northern suburban and urban areas. Values have been somewhat more stable than in other parts of New Jersey. Quality of life along the Jersey Shore is high. Amenities are abundant, there is much to occupy leisure time, and there is still great natural beauty along much of the coast.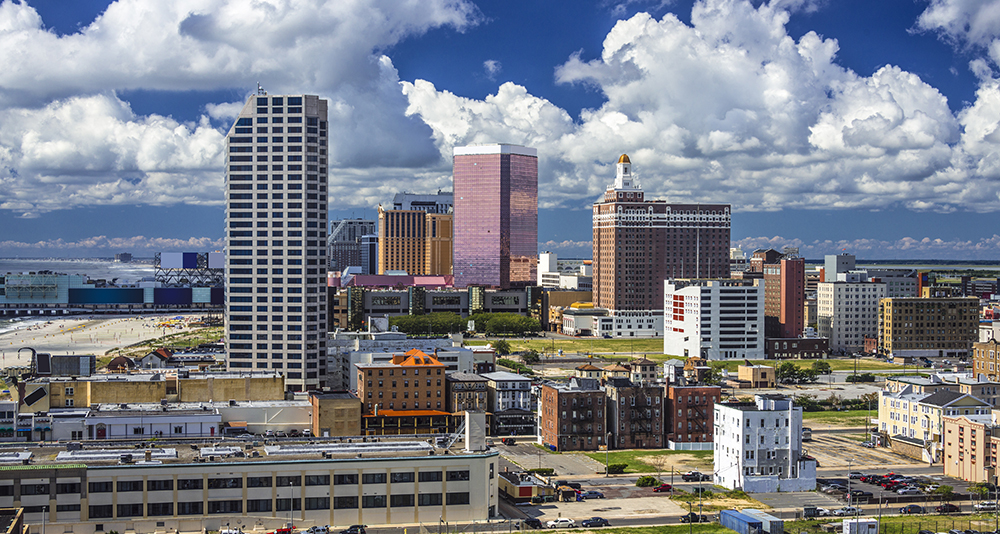 South Jersey in general saw less job loss, less housing havoc, and more stability in property values over the last couple of years. Though there were losses the dip wasn't nearly as deep, probably because the peak was never as steep. The Philadelphia suburbs are particularly attractive, with good employment levels, good housing stock, good amenities, a fairly easy commute into Philadelphia, and an easy weekend drive to seashore attractions. Philadelphia amd New York City are an easy drive or train/bus trip away for arts, museums and theater. There's a good mix of contemporary housing stock and charming older South Jersey historic village housing stock.
One of the biggest employers in South Jersey is the Federal Government. There are also many Federal jobs in the City of Philadelphia. New Jersey was also a recipient of a fairly big chunk of Federal stimulus money.
Types of mortgages offered in New Jersey
Fannie Mae Conventional Mortgages are available. Bergen, Essex, Hudson, Hunterdon, Middlesex, Monmouth, Morris, Ocean, Passaic, Somerset, Sussex, and Union Counties in New Jersey have their loan limits set based on high-cost area provisons of HERA. The lending limit for a conventional mortgage for a one family dwelling in those counties is $625,500.
FHA and VA loans are also available. FHA Forward loan limits vary by area, and range from $402,500 on up to $729,750 for a single family home. VA loans are capped at $417,000 for all counties except those noted above for Fannie Mae high cost area provisions of HERA, which caps VA loans for those counties at $681,250.
There are still a very few well established community banks in New Jersey that continue to offer mortgage loans and to keep a high percentage of those loans in portfolio. This has the benefit of keeping the money working in the community. Local Realtors will know which banks offer these types of loans.
Much of New Jersey is in the jumbo loan market. Jumbo loans are available, and attractive as of this writing, though interest rates are higher than conventional loans. However, the Fed has been subsidizing the Jumbo market, and that program is due to expire on March 31st, 2010. If the program isn't renewed, then we may see jumbo loans with a 150+ basis point spread once again, a repeat of the jumbo rates we saw here in the Garden State at the end of 2008.
Mortgage rates for conventional and FHA/VA loans are comparable to other parts of the country. Jumbo rates are slightly higher than many areas, but comparable to other large urban areas.
Deed and mortgage legal issues in New Jersey
New Jersey mortgages are recourse loans. A contested foreclosure action can take well over a year to wend its way through the court system, allowing the property owner time to cure that default.
In New Jersey lenders foreclose using Judicial Foreclosure, allowing the property owner the right to reinstate the loan by paying back payments and interest until such time as a court judgment is rendered that forces sale of the property. If a foreclosure occurs there is a redemption period of ten days. The redemption period allows the foreclosed homeowner to buy back the home from the person who bought it at foreclosure. The redemption price is the price paid by the purchaser at auction plus any taxes or assessments that are due, along with costs and interest.
Deficiency judgments are allowed in New Jersey.