Fixed-rate Jumbo Loan Calculator
Below is our FRM jumbo mortgage calculator. Click on the other tabs above to switch to the jumbo ARM calculator or to view current local jumbo loan rates.
If you want to look exclusively at the principal & interest portion of your loan, you can use the following calculator to compare fixed-rates, ARMs & I-O only payments side-by-side.
Jumbo ARM Loan Calculator
If you want to look exclusively at the principal & interest portion of your loan, you can use the following calculator to compare fixed-rates & ARMs side-by-side.
Current Jumbo Mortgage Rates
The following table lists current rates available in your local area. The downpayment & loan amounts are adjustable using the select boxes to further refine your loan options. There are also tabs to switch between purchase and refinance.
What is a Super Jumbo Mortgage?
Each financial institution has its own definition of the loan amount which shifts a loan from jumbo to super jumbo. In affordable areas of the country typically this limit can be as little as $1,000,000 though the floor is often closer to $1,500,000 or $2,000,000 in more expensive parts of the country.
What is A Jumbo Mortgage?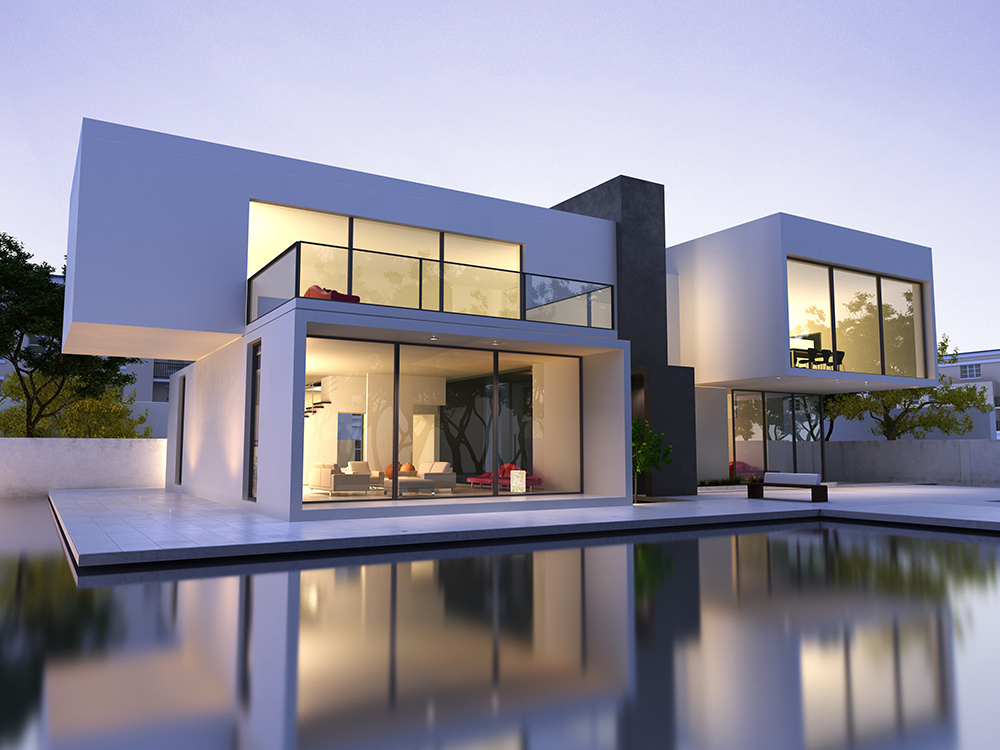 Fannie Mae & Freddie Mac are government-sponsored enterprises which provide liquidity to the national mortgage market by buying mortgages and keeping them in their portfolios or packaging the residential mortgages into mortgage-backed securities (MBS) sold to secondary investors. They have limits on the size of the residential mortgages they package into securities. Jumbo mortgages are loans which back home purchases where the amount financed exceeds the conforming mortgage loan limit.
Jumbo does not refer to the size of the house, but rather the amount of the loan. Many coastal properties are highly valued even if they are not physically large dwellings.
Conforming Mortgage Limits
As As of 2020 Congress set the conforming loan limit for single unit homes across the continental United States to $510,400, with a ceiling of 150% that amount in areas where median home values are higher. The limit is as follows for 2, 3, and 4-unit homes $653,550, $789,950, and $981,700. The limits are higher in Alaska, Hawaii, Guam, the U.S. Virgin Islands & other high-cost areas. Loans which exceed these limits are classified as jumbo loans.
Homes NOT in Designated High-cost Areas
The limits in the first row apply to all areas of Alabama, Arizona, Arkansas, Delaware, Illinois, Indiana, Iowa, Kansas, Kentucky, Louisiana, Maine, Michigan, Minnesota, Mississippi, Missouri, Montana, Nevada, New Mexico, North Dakota, Ohio, Oklahoma, Rhode Island, South Carolina, South Dakota, Texas, Vermont, Wisconsin & most other parts of the continental United States. Some coastal states are homes to metro areas with higher property prices which qualify the county they are in as a HERA designated high-cost areas.
The limits in the third row apply to Alaska, Guam, Virgin Islands, Washington D.C & Hawaii.
| | | | | |
| --- | --- | --- | --- | --- |
| Units | 1 | 2 | 3 | 4 |
| Continental U.S. Baseline | $510,400 | $653,550 | $789,950 | $981,700 |
| Designiated High-cost Areas | $765,600 | $980,325 | $1,184,925 | $1,472,550 |
| Alaska, Hawaii, Guam & U.S. Virgin Islands | $765,600 | $980,325 | $1,184,925 | $1,472,550 |
Learn More
Our jumbo mortgage rates guide offers more in-depth information about loan qualification, payment options & other important background information.
Brighton Homeowners May Want to Refinance While Rates Are Low
US 10-year Treasury rates have recently fallen to all-time record lows due to the spread of coronavirus driving a risk off sentiment, with other financial rates falling in tandem. Homeowners with a steady payment history may benefit from recent rate volatility.