This calculator is designed to help determine whether using equity in your home to consolidate debt is right for you. Enter your credit cards, installment loans and any other debt you wish to consolidate by clicking on the 'Enter Data' button for each category. Then change the consolidated loan amount, term or rate to create a loan that will work within your budget. Click the "View Report" button for detailed results.
For your convenience a tab above lists current local interest rates. You can use these rates to estimate the price of various mortgage loan products.
In the past interest on home equity debt was tax deductible, but it no longer is unless it is obtained to build or substantially improve the homeowner's dwelling. The Tax Cuts and Jobs Act of 2017 changed what home debt interest payments could be deductible against income. As of 2018 homeowners can deduct interest paid on first mortgages, up to a limit of the interest payments on the first $750,000 of debt. If the interest deduction is important to your finances then a cash out refi on your original mortgage may still qualify. Please note that debt which is not considered origination debt typically is not tax deductible.
Ashburn Homeowners: Leverage Your Home Equity Today
Here is a table listing current home equity offers in your area, which you can use to compare against other loan options.
Leverage Home Equity to Reduce Your Monthly Debt Payments
There are really three options that most people will look to when seeking to use their equity:
Cash-out Refinance: A cash-out refinance, is really a refinancing of your existing mortgage with an additional lump sum added in, to be spent as you see fit. This can be viewed most simply as one loan replacing another.
Home Equity Loan: A home equity loan, is a lump sum payment as well, but it does not include your mortgage payment – it is in addition to your mortgage, so is sometimes referred to as a second mortgage. The first mortgage has a senior position in the capital structure, but if you default on either loan you could still lose the house.
Home Equity Line of Credit: A HELOC is similar to a home equity loan in terms of working alongside your existing first mortgage, but it acts more like a credit card, with a draw period, and a repayment period and is one of the more popular options with today's homeowners.
Each option can be strategic, depending on your own circumstances – so understanding more about why you'd choose one over the other can help you to focus your research.
| Loan Type | Home Equity Loans | HELOC | Cash Out Refi |
| --- | --- | --- | --- |
| Interest Rate | Fixed | Adjustable (in most cases) | Fixed |
| Draw Money | Lump Sum | As needed, throughout draw period | Lump Sum |
| Tax Deductible Interest | No | No | Yes |
| Interest Only Payment | No | Yes | No |
| Interest On | Loan Amount | Amount Drawn | Loan Amount |
Understanding The Differences Between Home Equity Loans vs Lines
HELOCs and home equity loans are typically approved in a 2 to 4 week period, with the approval process rarely taking more than 6 weeks. Mortgage refinancing typically takes at least a couple weeks longer.
Most lenders will allow a borrower to borrow up to 80% of the equity in their home, with some borrowers who have pristine credit being offered up to 90% or 95%. The total debt amount which is secured by a property's value is called the loan to value (LTV).
If a house is worth $200,000 and has a remaining balance of $100,000 on the first mortgage then an 80% LTV would allow a borrower to extract up to $60,000 of equity from the home to have a total debt load of 80% of the property's appraised value.
You can use the following map to see what rates local lenders are offering today.
Home Equity Loans
Home equity loans are usually structured as a fixed-rate loan and typically last for a duration between 10 to 15 years. They can be understood as a second mini-mortgage which works similarly to the first mortgage, but is for a smaller sum of money.
The first mortgage has seniority over the second mortgage in the case of default, so second mortgages typically charge a slightly higher rate of interest. For example, if a 30-year conforming mortgage is available at 5.1% APR a 15-year second mortgage might charge an interest rate of 5.4% to 5.5%.
Home equity loans give the borrower the money upfront, but they also are immediately charged interest on the loan.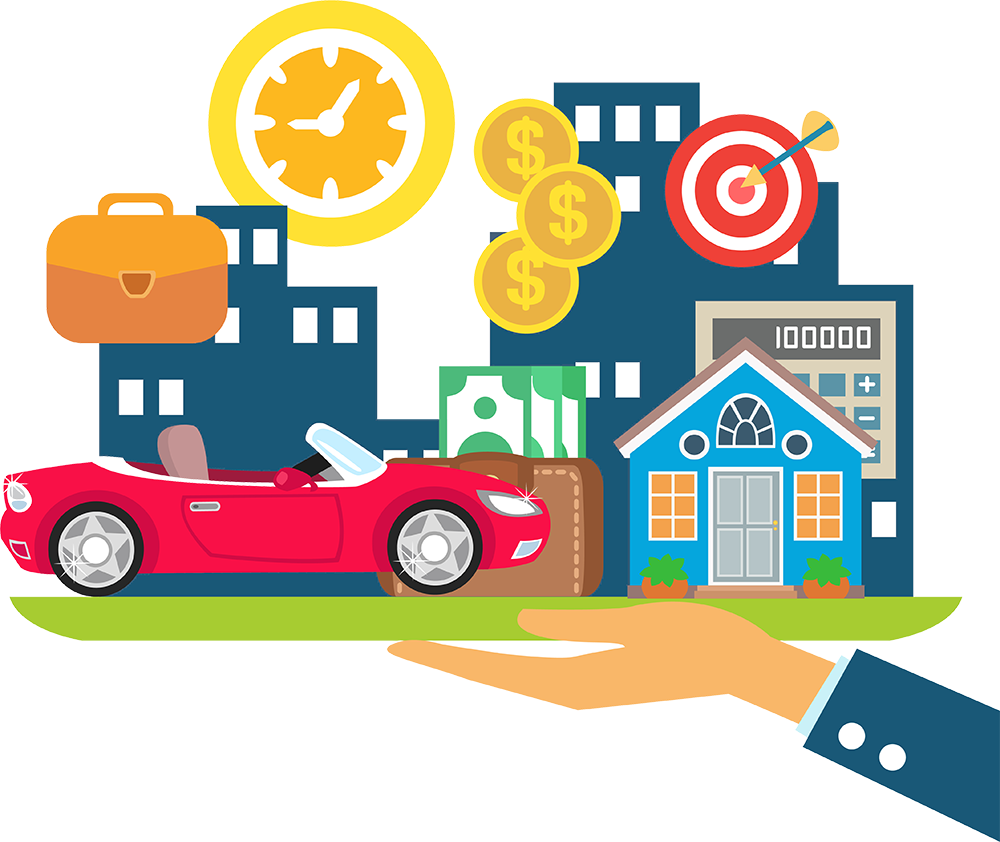 Home Equity Lines of Credit
HELOCs can be thought of as credit cards which are secured by the equity in your home. Like credit cards, HELOCs charge a variable floating rate based on a referenced benchmark rate.
Homeowners can get approved for a specific limit & then draw on the line as needed. This can be helpful and convenient for people with lumpy income or seasonal expenses like a child's college tuition. Homeowners can then pay down the lines periodically
HELOCs are very popular with consumers, and lenders have created a variety of hybrid products that help expand the possibilities for affordable borrowing. Some offer fixed rates or a combination of variable and fixed. As this segment of the market grows you can expect more banks to offer additional lending products to cater to the consumer demand.
Homeowners use HELOCs for many of the same reasons they refinance first mortgages. Debt consolidation is the singular most popular use case for home equity lines of credit.
| Category | Percent | Description |
| --- | --- | --- |
| Debt Consolidation | 30% | Consolidate credit card debt & other higher interest forms of credit |
| Large Expense | 29% | Paying for a large home renovation or other similar credit need |
| Refinance | 25% | Replacing a prior HELOC with a better rate or other advantageous change of terms |
| Piggyback | 9% | Used as part of a down-payment on a mortgage origination |
| Undrawn | 7% | Line of credit on standby for a rainy day. |
As the Federal Reserve has lifted interest rates many times over the past couple years homeowners have shifted their preference away from cash out refinancing toward using home equity lines.
In 2017 TransUnion published a study on the return of HELOCs which stated they anticipate there will be approximately 10 million HELOCs originated between 2018 and 2022, which will more than double the annual demand from 2014.
| Year | HELOC Originations |
| --- | --- |
| 2012 | 700,000 |
| 2013 | 800,000 |
| 2014 | 1,000,000 |
| 2015 | 1,100,000 |
| 2016 | 1,200,000 |
| 2017 | 1,400,000 |
| 2018 | 1,600,000 |
| avg/yr 19-22 | 2,100,000 |
| 2019-2022 total | 8,400,000 |
Other studies have also shown debt consolidation is the singular most popular use case for both home equity loans & lines.
| Type of Use | Loan | Line |
| --- | --- | --- |
| Debt Consolidation | 44% | 40% |
| Home Improvement | 25% | 23% |
| Automobiles | 7% | 7% |
| Education | 4% | 6% |
| Major Purchases | 2% | 6% |
| Investment | 2% | 3% |
| Household Expenses | 2% | 2% |
| Business Expenses | 1% | 2% |
| Medical Bills | 1% | 1% |
| Vacation | 1% | 1% |
| Other | 11% | 9% |
Federal Income Tax Implications of Home Equity Debt
Before the passage of the 2017 Tax Cuts and Jobs Act homeowners were able to deduct interest on up to $100,000 of second mortgage debt from their income. The 2017 TCJA law changed how mortgage interest deductibility works. If the debt was incurred as origination debt then it is still deductible, whereas if the debt was incurred for other purposes it is not. The first mortgage on a home is considered origination debt & a mortgage which replaces the first mortgage via refinancing is also considered origination debt up to the limit of the debt balance on the first loan when the refi occurs. For second mortgage debt including equity loans & lines they are only considered origination debt if the debt is used to substantially improve or expand the property. Make sure you keep receipts for any major home improvement projects & talk with a financial advisor to better understand which option will best suit your needs.