FHA Maximum Financing Calculator
This calculator helps determine the minimum alllowable down payment and maximum FHA mortgage allowed on a home purchase. It creates an estimate of closing costs and required upfront Mortgage Insurance Premium (MIP). This tool is designed to determine the FHA mortgage limit for a particular purchase, not the maximum allowed for any home in your state and county. To determine the maximum purchase price for your specific area you should use
https://entp.hud.gov/idapp/html/hicostlook.cfm
at the HUD.gov. Then, with that data in hand, use the below calculator to determine the required down payment, FHA mortgage limit and required upfront Mortgage Insurance Premium (MIP).
---
Calculating the Max Amount for an FHA Backed Loan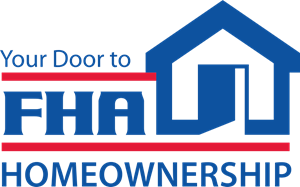 The U.S. Department of Housing and Urban Development (HUD) has been has been helping first-time homebuyers get loans backed by the Federal Housing Administration (FHA) since 1934. Traditional lenders such as banks issue the loans, but they are insured by the FHA, reducing the risk to the lender and allowing the lender to provide better terms.
FHA loans require low down payments — typically only 3.5 percent — and low closing costs, many of which can be included in the loan. The FHA also offers loans that allow you to purchase a home in need of repairs and to roll the cost of the fixes into the primary mortgage loan. Other loans are available for seniors, for those looking to make energy improvements to their home, and for those who want to buy manufactured or mobile homes.
Another part of what makes FHA loans so attractive to first-time homebuyers is that they have easy credit qualifying. If you don't have a perfect credit score, but you have a good history of paying your bills on time, you will likely qualify for an FHA loan.
FHA Loan Limits
The FHA sets caps on what you can borrow based on where you live or where you intend to purchase a home. These loan limits are based on the average price of a home in your area and on the type of home it is, including single family, duplex, triplex and four-plex.
For example, the limit for a single-family home in Alamance County in North Carolina is $271,050, while the limit for a duplex in the same county is $347,000.
Loan limits vary significantly depending on where you intend to purchase a home. For example, the loan limit for a single-family home in New York County in New York is $729,750.
To see the loan limits where you intend to purchase, check out this HUD page.
Other Requirements
Loan limits are just a starting point for determining how much you can borrow with an FHA loan. As with other home loans, FHA loans require lenders to meet guideline for housing expense ratios and debt-to-income ratios.
Traditional mortgages require that your total monthly mortgage payment not exceed 28 percent of your monthly gross income, and that your total monthly debt payments — including your mortgage, car loan, student loans and other obligations — not exceed 31 percent of your gross monthly income. However, the FHA increases these limits, allowing you to have a 31 percent housing expense ratio and a 43 percent total debt-to-income ratio. You can find these ratios by dividing your monthly mortgage payment by your monthly income, or by totaling up your monthly debt payments and dividing them by your monthly income.
FHA loans also require that you carry mortgage insurance, which is included in your monthly mortgage payment. The more expensive the home you buy, the more expensive the mortgage insurance will be.
Like other loans, you are also required to carry homeowner's insurance, which includes paying the premium at closing, and to pay your property taxes in escrow.
FHA Loan Calculation
Though FHA loans offer some flexibility for first-time homebuyers to help them afford a new home, it can be confusing trying to figure out just how much you can borrow under an FHA loan because of al the criteria involved with the loan.
The FHA maximum financing calculator at MortgageCalculator.org makes it easy for you to understand jus how much you can borrow. Enter in all the variables, including the sales price of the home you wish to buy, the appraised value of the home, borrower-paid closing costs, prepaid expenses, discount points, any repairs or improvements you wish to make and include in the cost of the loan, and your mortgage insurance premium. We'll send you fast results including the cash required at closing and how much you are able to purchase.
Just enter your e-mail and have your results delivered in moments, including a plain-English explanation with everything you need to know about your borrowing options.