Steps to Take When Buying A Home
Homeownership is one of the core concepts of the American Dream. When a person is ready to make that dream a reality there are certain steps to buying a home that must be followed. These steps ensure that the person is prepared to actually own his or her own home, that the right location and home are selected, and that the actual purchase of the house proceeds with as few problems as possible. The process of buying a house can be complicated, even for those who have previously owned a home. The following guide will help navigate home buyers through the necessary steps.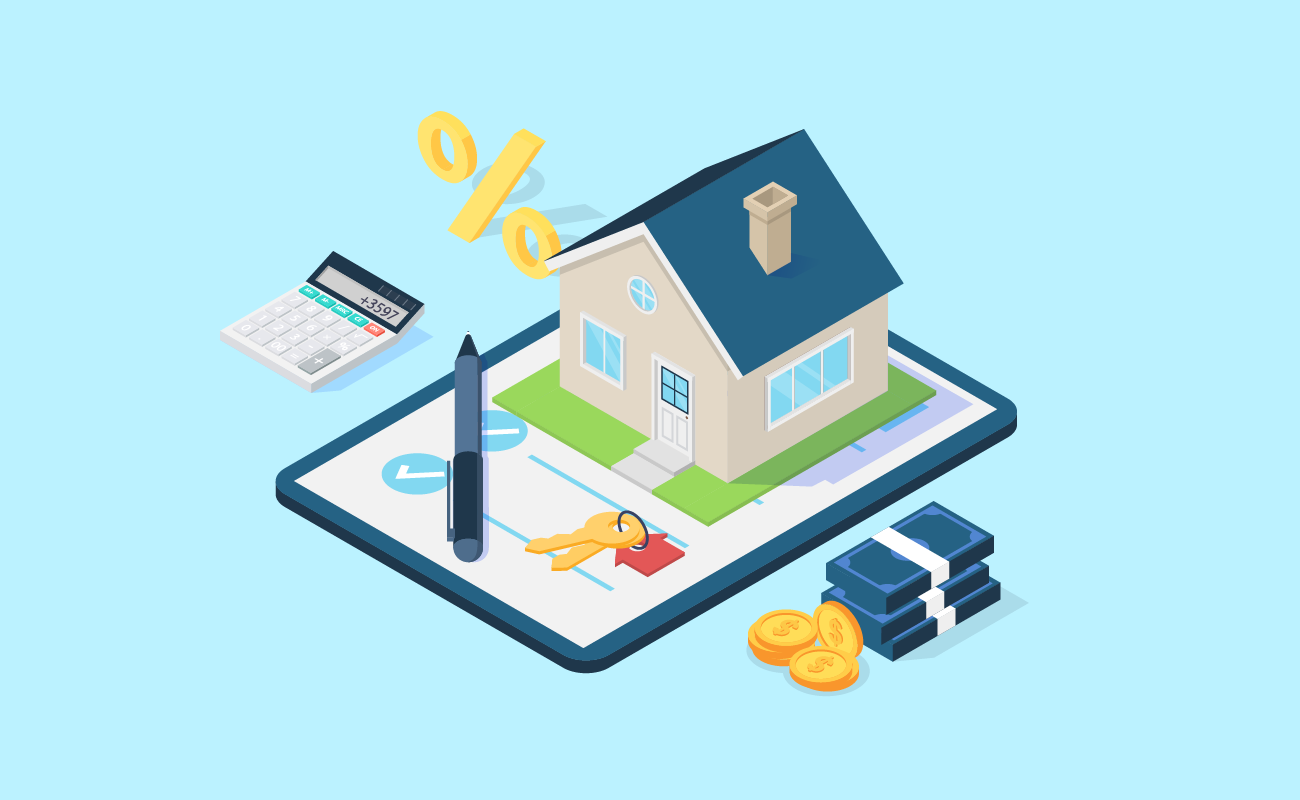 Have a Down Payment Saved
In order to purchase a home, people must have cash for a down payment. Unfortunately, many people have other obligations and debts that make it difficult to save the type of money that is needed. This is why one of the first steps to buying a home is to save for the down payment. Ideally homebuyers can put 20 percent down to avoid having to pay private mortgage insurance (PMI). Those who put less down will have to have their loan insured until the remaining balance falls below 80% of the home's value.
Buyers may choose to open a savings account in advance, or invest in more volatile and higher returning assets. Real estate tends to appreciate over time, so if your down payment goal is 20% that is a moving target as the home appreciates due to inflation.
The down payment may also be given as a monetary gift from a family member.
Get Pre-Approved or Pre-Qualified
Before a person begins the process of buying a house he or she will need to know what they can afford. Typically this comes down to how much of a loan he or she can obtain. One route to take is to get pre-qualified. The pre-qualification process is one in which a mortgage company interviews the home buyer and asks questions about the individuals finances, including debts. An estimate of how much the buyer can afford is given at the end of the interview.
Pre-approval is yet another option that is available. For pre-approval a credit check is run and the amount of available down payment is taken into consideration. The lender also looks at any owed debt and even if the person is a first time home buyer. This results in an estimated pre-approved amount that is typically favored over pre-qualification.
Decide on a Location
Once a person knows how much he or she can afford in terms of a house, it is time to look at the details of where to live. Often people choose a location-based off of factors such as family and work. Although a person may have a general idea of where he or she would like to own a home, it is important to consider all of the options, including urban versus suburban locations. Urban areas are generally in the city while suburban areas are located at the outskirts of the city. People with families may appreciate the suburban areas, which generally have more schools and larger homes and yards. Urban areas are typically more expensive, but because they are at the heart of the city there are more activities, culture, and restaurants. Small towns and rural areas located outside of large cities are also an option and offer more sedate living than larger more urban areas. A person should visit potential locations keeping in mind his or her family's lifestyle and commute.
Decide on a Type of Home to Buy
The type of home that a person prefers is another factor to take into consideration when determining where to live. Things to consider include buying a new home versus a resale home. Home types include single-family detached homes, semi-detached homes, duplex homes, town houses, or even condos. When determining what type of home is the best fit, a person should take into consideration the lifestyle that he or she lives, current needs - such as rooms - and future needs of the family if it should grow.
Choose a Real Estate Agent
A real estate agent isn't always a necessity when it comes to buying a home, but he or she can be an invaluable tool for those who do work with one. An agent will understand the real estate market and lead homebuyers to the homes that they want to see. As a result this will save the home buyer time and frustration. The recommendation of friends or family members is one of the best ways to choose a real estate agent. If there are no recommendations, choose a real estate agent or agency that has a good reputation in the area. The agent should be a buyer's agent dedicated to working in the best interests of the buyer. The agent should also be someone who listens and has no problem answering any questions that are asked of him or her.
Visit Available Properties
Now that a the home buyer has determined the type of home that he or she is most interested in, the location, and has obtained the services of a real estate agent, it is time to view available homes in the area. Of the steps to buy a house, this is often one of the most enjoyable. The real estate agent will locate and screen homes for the buyer and present him or her with the options that best match the established criteria. The agent can set up a date and time to visit potential homes. During this time the buyer should not feel pressured or make hasty decisions.
Making the Offer
Once the buyer has found the perfect home, it is time to make an offer on the property. This is an area in which a real estate agent is invaluable. He or she will base the offer price off of comparable homes that have sold recently in the area. The agent will draft a contract that is agreeable to the home buyer. The contract will include the price of the offer, as well as terms that the seller and the buyer will need to meet in order to achieve a successful transaction. The agent will ensure that the contract meets all of the necessary legal requirements.
Secure the Mortgage
Once the offer has been approved, the buyer will need to secure the mortgage. This is done by complete the mortgage application. If a person has not been pre-approved or pre-qualified, it will likely take longer to complete this process. Ideally, a buyer should "shop around" for the best rates and terms. Most buyers choose fixed rates rather than adjustable rates.
Want to compare different loan types using current market conditions? Here is an interactive table of current mortgage rates offered in your local area.
Inspections
Arrange for a home inspector to look over the property. The real estate agent can help locate a reputable inspector for the task. A qualified inspector will check the foundation of the home, plumbing, electrical systems, the roof, walls, and visible insulation. An inspector will also look for signs of mold, asbestos, and pests. A home inspection is generally one of the steps to buy a house that is being resold.
Obtain Insurance
The buyer will need to purchase home owners insurance for the property. This will protect it in the event of fire, theft, or other potential liabilities. Title insurance is another type of insurance that homebuyers will want to consider. This will protect the buyer against liens. This should be equal to the home's full value.
Close
Prior to the closing date, the buyer will want to verify with his or her agent, lender, and escrow company that all of the necessary documents have been signed and terms met. If they have not this should be taken care of immediately to ensure that there are no last-minute problems. The buyer will also want to verify what forms of payment are acceptable. On the closing date, closing costs and fees will be paid.