Most people experience short-term money problems, at one time or another. When cash flow difficulties do arise, you may think a payday loan is your best approach to make ends meet. After all, the ubiquitous form of funding has become a fixture on the modern financial landscape, spawning countless brick and mortar branches and scores of websites. Due to high interest rates and restrictive terms, however, payday lending has also received a fair share of negative attention. While the loans provide legitimate financing, in a pinch, critics point to poor outcomes experienced by many borrowers.
Homeowners May Want to Refinance While Rates Are Low
US 10-year Treasury rates have recently fallen to all-time record lows due to the spread of coronavirus driving a risk off sentiment, with other financial rates falling in tandem. Homeowners who buy or refinance at today's low rates may benefit from recent rate volatility.
Are you paying too much for your mortgage?
Find Out What You Qualify For
Check your refinance options with a trusted lender.
Answer a few questions below and connect with a lender who can help you refinance and save today!
Weigh Your Options before Signing Up
Fortunately, reasonable alternatives do exist, so taking on a payday loan is not your only choice when financial fortunes falter. Before committing to a high-interest payday product, thoroughly investigate all your options – you may be surprised by what's available. A poor credit history limits eligibility, at times, but doesn't necessarily exclude you from workable payday loan alternatives. The following ten approaches, for example, furnish solutions for borrowers from all income levels.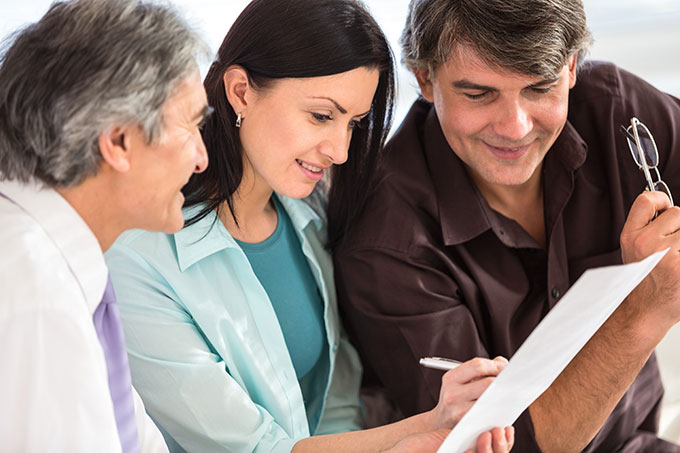 Borrowing from Friends and Family Financing
Commercial resources are not the only avenues available to borrowers. Under the right circumstances, personal relationships can also open financial doors. If you are amenable to conducting business with a personal associate and a friend or family member is willing to extend a loan, the terms may be better than those available through banks. As an alternative to a payday loan, friend or family funding may be the best approach for individuals able to repay, but dogged by past credit challenges.
It is important to maintain a professional distance when striking deals with close friends and relatives. To avoid problems, structure each transaction like a traditional commercial relationship, accounting for the terms of repayment and consequences, should installments fall behind. Problems commonly arise when particulars are not put in writing, so follow through with documentation, consulting experts, if needed. Although it may seem like a formality between well-acquainted persons, your personal loan agreement should include the following information:
Important dates – Even relatively informal agreements should be written out, outlining relevant dates. A loan's start date, its satisfaction date, and payment due dates should be identified, so each party has a reference.
Names and addresses of all parties – Court and collections actions require current contact information to initiate recovery, in the event of default. Should the circumstance arise, your documentation provides a starting point for investigators. Once the loan agreement has been drafted, collect signatures from everyone involved, and consider witnesses or use a notary for added assurance.
Social Security numbers – This is an optional request, but one that should be strongly considered. Risk is low, sharing such information between friends and family, so there is no reason to exclude Social Security numbers on these personal loan agreements.
Repayment information – The meat of any loan proposal contains specifics outlining payback terms. In addition to the repayment agreement, this section also includes interest rates and spells-out the lender's recourse, if payments are not made.
Despite the close nature of those involved, loaning money to a family member or personal associate is an investment, like any other. Expect to pay interest when borrowing, even if the money comes from a friendly source, keen to help. Friends, relatives and the bank of Mom and Dad are legitimate resources, but leaning on them adds another layer to the financial picture. As a result, this type of financing isn't for everyone.
Crowd Lending
Like loans between personal acquaintances, crowdlending bypasses banks and other traditional intermediary channels. The format continues to gain favor, in part, because advancing technology enables peers to rapidly exchange credit references and loan information. Though they operate out of view, major financial institutions have found ways to profit in the crowdlending marketplace, a space once reserved for smaller players. Still, if you are in the market for student aid, business capital, or an unsecured personal loan, consider crowd lending – also known as peer-to-peer lending.
Peer to peer (P2P) financial business is conducted through online channels, linking lenders and applicants needing funds. There is some risk for individual investor/lenders, because loans they fund are not backed by government guarantees. Since the process is streamlined, however, peer to peer deals are sometimes advantageous to all involved parties – including the for-profit companies responsible for orchestrating the transactions. Lower interest rates and flexible terms make peer-to-peer lending a better bet than payday loans, which carry stiff penalties for late payment and default. Popular crowd lending sites include the following resources:
If you need money, but feel intimidated by the peer-to-peer process; find reassurance online, at places like crowdfundinsider.com. The site's in-depth coverage includes general industry news and information about individual lenders. Some other personal finance startups focus on various niches within the broader category.
Earnest provides student loan refinancing.
Affirm allows consumers to pay over time, similarly to credit cards.
Title Loans
An important distinction is made between secured and unsecured loans. Unsecured financing is riskier for lenders, because it is based solely on an applicant's creditworthiness, without collateral attached. Secured loans, on the other hand, are guaranteed by real property. If a borrower fails to pay the money back, the lender is legally entitled to seize property, in order to recover losses. Title loans represent one of the most popular forms of secured financing, using borrowers' cars as collateral.
When you need quick access to cash, without an extensive credit check, a title loan may provide a fast track to financing. The title loan process is straightforward and brief, compared to other forms of lending. To secure immediate funding, you must allow the lender to put a lien on your vehicle and a hard copy of the title must be surrendered. Once repayment is satisfied, the lien is lifted and the title is returned to you.
When issuing a loan, the value and condition of the collateral car are the most important concerns for a title lender, but most also look at an applicant's income. On the other hand, credit scores generally don't carry much weight as title lenders evaluate potential clients. If your credit history is less than stellar, and you need money without in-depth vetting, title loans are a worthy alternative to payday lending. Although title loan interest rates are higher than other types of financing, you'll still save money by using your car as collateral, rather than signing-up for a payday loan.
When the time comes, review title lenders online, or visit a local branch, in your area. In some cases, you can complete the approval or pre-approval process online, before visiting a branch, to retrieve the funds. Online access to financing is provided by these, and many other title loan companies:
Equity Alternatives
Payday loans carry two distinct advantages. For starters, money is available quickly, for qualified applicants. The other reason people seek payday products is to avoid extensive credit checks. Lenders know this, so they impose high interest and hidden fees on those with limited alternatives. Rather than gambling your financial future with a risky payday loan, you may be able to use equity in your home to secure a loan, instead of your pending paycheck.
Opening an equity line may require a credit check, but because your home is used as collateral, terms are sometimes more forgiving than unsecured loans. If your income is irregular or employment comes and goes, an equity line may furnish ideal access to emergency funding. Annual fees for keeping credit lines open are relatively low, so it makes sense to establish an account during flush times, so money is available when fortunes turn south.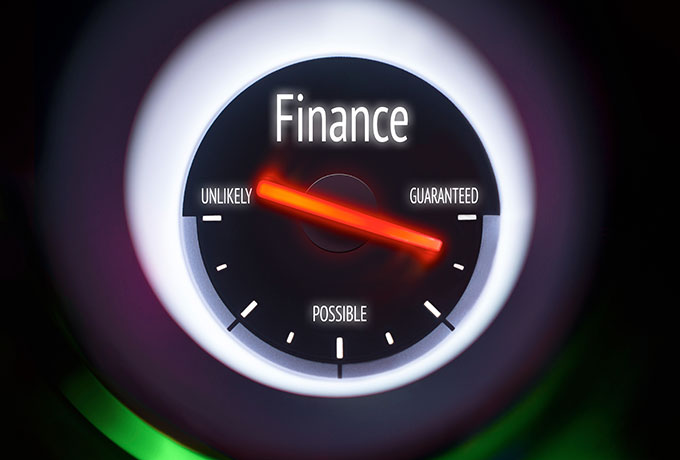 Emergency Savings
Unexpected spending sends ripples through personal finances – at times interfering with even well-constructed budgets. Unfortunately, we do not always know what is coming down the line financially, so reconciling pop-up expenses is a natural aspect of personal money management.
Taking on a payday loan is a legitimate way to cover unforeseen expenses, adequately solving short-term cash flow problems. This no-credit-check borrowing option uses your upcoming paycheck as a loan guarantee, granting quick access to cash. Interest rates are high, however, and failure to repay loans can have lasting consequences, including stiff penalties and negative credit reporting.
What if you were able to fix money problems yourself, without the help of a bank or payday lender? Maintaining emergency savings, in reserve, gives you the best chance of solving cash flow dilemmas, on your own. And the sooner you start setting aside cash, the more time you'll have to establish security. Use these proven strategies to build and maintain emergency savings:
Set money aside each month.
Use tax return funds to create a safety net.
Trim expenses and reserve the savings for emergencies.
Utilize automated services to deduct regular savings installments from your pay.
Eliminate vices, like smoking or drinking, and channel savings to a back-up fund.
Make it inconvenient to access savings, using separate accounts, at multiple banks.
Save spare change.
Use money saving apps and other technology to monitor progress.
Create additional household income by freelancing or taking-on part-time work.
Credit Union Loans
Membership entitles credit union customers to privileges unavailable to non-members. Even though your credit score may be lacking, a pre-existing relationship with your local credit union opens doors to financing. In fact, some local bank branches also offer flexible programs granting small loans to credit-challenged customers. If your financial difficulties can be righted by a small-dollar bridge loan, visit local financial institutions for relief.
Creative financing from credit unions is unique to each lender, so some approved loans carry distinct conditions. In order to hedge against future cash flow problems, for instance, your credit union may require you to deposit a portion of each loan into your savings account. Irrespective of particular terms imposed by credit unions, the benefits of working with these local lenders are clear, when compared to payday funding.
According to research conducted by Pew Charitable Trusts, a $300 payday loan lasting 5 months would cost a borrower around $450 in fees. On the other hand, similar financing approved by a local credit union commonly costs less than $15.
Online Sales
Technology makes it easier than ever for sellers to connect with interested buyers. Craigslist, Amazon, eBay and even Facebook furnish legitimate outlets for making sales, which can help you raise money during difficult financial times.
Do you have unneeded items lying around the house? Sell them on eBay, rather than taking a trip to the dump. Clothing, collectibles, and vintage décor are in-demand items, which can bring surprising returns for eBay sellers. Electronics, toys, musical instruments and even cars can be converted to quick cash on eBay, where buyers and sellers typically use PayPal to expedite purchases. Three keys to eBay success:
Offer economical shipping options.
Follow trends and sell things buyers are actively looking for.
Use positive customer feedback to build and maintain your reputation as an eBay seller.
Does your craft hobby yield useful or decorative items others might buy? Use Shopify to establish an online store, or sell on Etsy, which regularly features handmade pieces, for sale. Seasonal decorations and one-of-a-kind items are of particular interest to arts and crafts shoppers, who look for unique goods, unavailable through traditional retail channels. Etsy is not your only option for showcasing hand crafted products. Expand your market using these and other alternatives:
Are you unsure about shipping bulky or fragile items? Craigslist provides a go-to local resource for buyers and sellers, which is especially useful for selling furniture, cars and trucks, and other hard-to-ship items. Listings include photos, descriptions, and contact information, grouped in tight categories that help buyers find your goods. For the best results, concentrate on the following areas:
Security – Craigslist connects strangers, so safety and security are paramount. Never do business alone, especially at your place of residence. Instead, meet in public places to conduct transactions and bring a friend to watch your back. Accept only cash payments, and trust your instincts when things don't feel right.
Timing – To sell an item, you first need browsers to take interest in your post. Properly timing your listings increases the number of views, so make the most of your posts by targeting Friday, Saturday and Sunday for presenting items for sale.
Marketing – In order to make the most of your time on Craigslist, it is a good idea to group and sell similar items together. Chances are, browsers searching for a particular item, may also show interest in related goods. In fact, package deals, like a washer and dryer, are most appealing to shoppers, so whenever possible, use multiple items to draw more attention to your listings.
Negotiation – Craigslist attracts bargain hunters, so be prepared to haggle with interested buyers. To spur the highest returns, price items with negotiation in mind, setting asking prices a bit higher than your lowest acceptable sale price. And be sure to conduct research first, so you know the going rate for items you wish to sell.
Are unwanted books, DVDs, and other media taking up shelf space in your home? Amazon provides a robust marketplace for selling software, CDs, books, video games and DVDs. The site boasts millions of active users, so popular and rare media items are well-received. Fees apply and much like eBay, it is important to maintain positive feedback from customers.
Do you regularly make online sales? Platforms like PayPal offer working capital based sales history. Startups like Kabbage also specialize in small business loans.
Do you have spare time where you could work online from home? See our guide to work from home opportunities.
Payroll Advances from Employers
Payday loans are nothing more than cash advances tied to borrower's paychecks. In exchange for the service, payday lenders charge high interest rates, which can make it hard for borrower's to break the cycle of cash flow shortages.
Well-established employees may be able to sidestep payday loans by working out arrangements, directly with their employers. It never hurts to ask, so if you are experiencing short-term financial difficulties, and a sympathetic employer is a possibility, share your circumstances with your boss. The worst thing an organization can do is decline your request, so if emergency funding is needed, shelve your pride and use your workplace reputation to leverage an advance. Risk is low for employers, who'll likely only consider such an arrangement once you've been with the organization for several years. As long as they initiate the proper paperwork, the transaction adds very little extra work to employers' payroll process.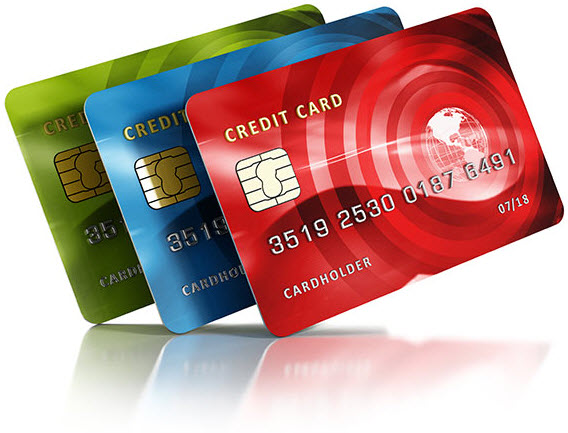 Credit Cards
Cash advances taken from credit card accounts present a viable alternative to payday loans. Of course, money you borrow is paid back, just like a payday loan, but you have more freedom during repayment. And even though a credit card advance may carry a 30% APR, it is still less expensive to cover short-term debts this way, than it is to take-on payday financing.
To put it in perspective, consider that each $100 borrowed from a payday lender will cost you somewhere between $15-30, depending upon where you live and which store you select for the loan. A typical $500 loan, then, will cost around $100 – but only if it is paid in full, under the agreed terms. Contracts commonly call for payback within two weeks, which represents a pay-period for many workers. It is already a steep price to pay for such a short-term loan, but things quickly get worse for those unable to make timely payments. Added fees and penalties bait many to borrow again, in order to cover the costs of the original loan. Too often, the resulting cycle makes it nearly impossible to erase the debt, without taking several loans.
Cash advances from credit cards are themselves exorbitantly priced, but clearly present the lesser of two evils, when compared to the oppressive cost of payday products.
Another popular approach to get around some of the costs associated with credit cards is to sign up for a card which either offers a free balance transfer or an interest-free grace period on purchases. Rather than using your credit card to obtain cashm you can put other expenses on your credit card, while using your cash for other purposes. Many people get in trouble with credit cards by carrying a balance from month to month, but if you pay off the bill in full each month or are in a interest-free grace period you can effectively defer some of your costs without significant expense. Some cards also offer rewards programs which allow you to get 1% or 2% cashback on your spending.
Military or Faith-Based Emergency Programs
Your military service or religious affiliations may open doors to short-term financing. The following veterans' organizations maintain emergency lending programs for those who've served, which often extend to family members.
Helping parishioners is fundamental to churches and religious organizations. As a believer, you are not alone when cash flow shortfalls set-in – your place of worship may furnish financial relief. If your financial circumstances warrant extra-help, start with your pastor or officials from religious organizations with which you are aligned. Informal arrangements may result, whereby faith groups furnish funds directly. In other cases, your church may work with a lender, as your personal loan guarantor, in order to secure the money you need.
Time and time again, payday loans have drawn borrowers into the same vicious cycle. Too often, a single loan leads to another, creating ongoing dependency difficult to sever. Responsibly managed, the loans furnish very expensive access to quick cash. When terms falter, missed payments and loan extensions rapidly inflate what's owed, until the oppressive burden is nearly impossible to lift. As a rule, when money problems set-in, you should use payday loans as a last resort. Credit unions, veterans' organizations, family members, employers, and religious groups furnish worthy resources for you to explore, before acquiring a payday loan. Title loans secured by your vehicle and equity financing tied to your home provide additional avenues worth investigating, as well as emergency savings, cash advances from your credit card company, and crowd lending alternatives. Though imperfect credit may close some doors as you weigh your options, others will remain open, providing the cash you need – without a payday loan.