What Happens to My Mortgage After a Natural Disaster?
What to Do After a Disaster Damages Your Home
A homeowner's worst nightmare when it comes to their property is having it severely damaged, or worse, losing it in a natural disaster. Not only is our home almost always our biggest financial investment, it's also our safe haven where we raise our families, celebrate milestones, and create memories that last a lifetime. However, the unfortunate reality is that thousands of homes are damaged every year due to natural disasters like hurricanes, floods, earthquakes, tornadoes, and wildfires. In fact, these losses total tens of billions of dollars every single year.
If your home has been damaged or destroyed due to a devastating weather event, you probably have a lot of questions, including:
What steps do I need to take right away?
What happens to my mortgage?
What types of assistance can I receive?
Can I purchase a new home after a disaster?
Take heart in knowing there are a lot of actions you can take and many supportive resources you can utilize should disaster strike. Our guide offers advice on everything you need to know if your home sustains minor or major damages in a catastrophe.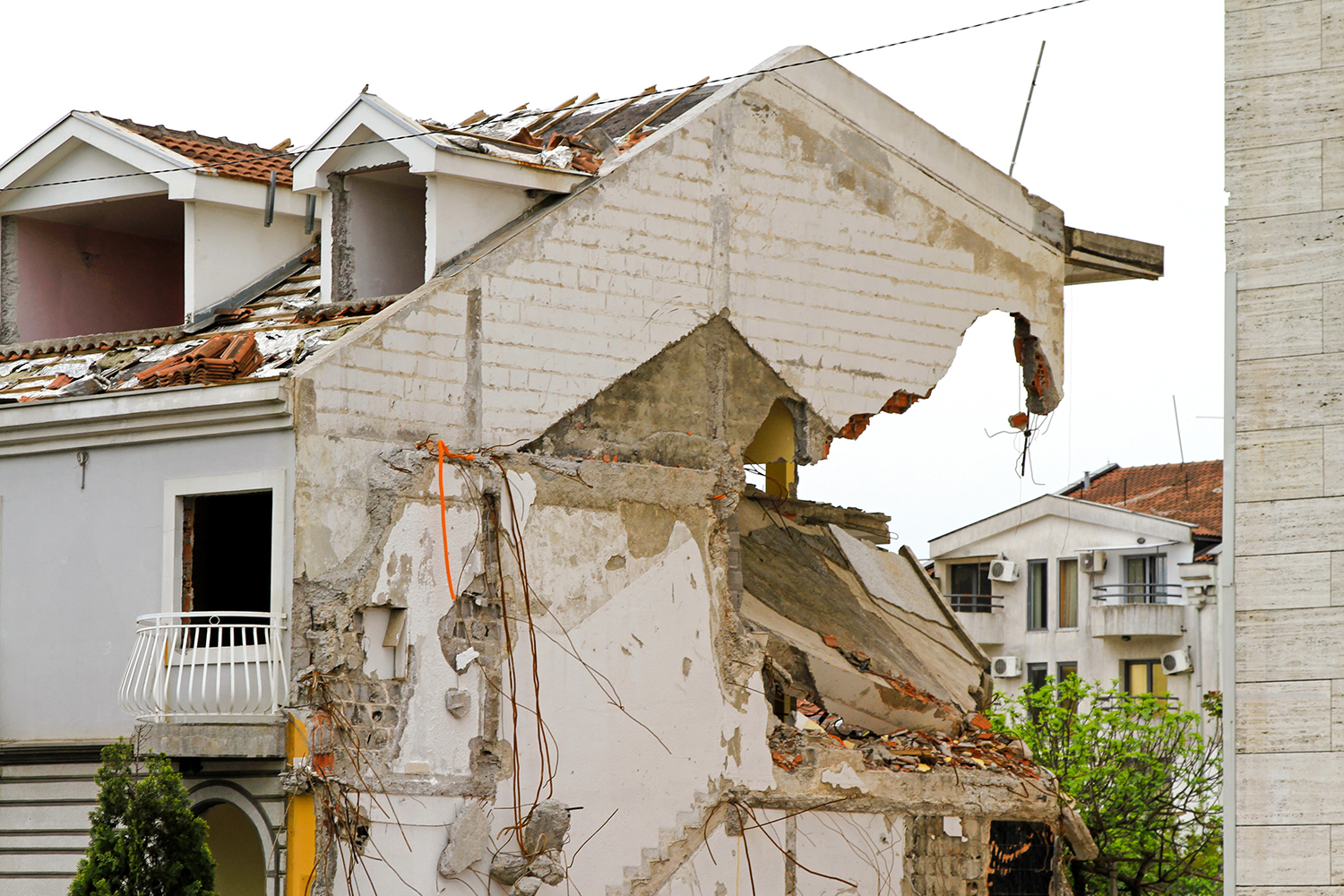 First Steps to Take After Your Home is Damaged in a Natural Disaster
Your first point of contact following a natural disaster should be the Federal Emergency Management Agency (FEMA). FEMA can help you find temporary housing, free meals, and other assistance you may need directly following a catastrophe. A representative can also talk to you about any financial assistance you may be eligible for from the agency (which is discussed later in this article). You can register with FEMA online, by calling (800) 621-3362, or at the Disaster Recovery Center (DRC) established in your area after the event
Next, contact the agencies that need to be alerted to the damage your property sustained, including your:
Homeowners insurance company: An adjuster will visit your home to assess the extent of the damage and get the claim process started. Keep in mind it may take some time to schedule this appointment. Depending on the number of claims filed in your area due to the disaster and whether or not it's safe to visit your property, you may wait a few days or even weeks for a specialist to visit your home.

Once your claim has been processed, your homeowners insurance will pay the cost of repairs your home sustained. If it's unsafe to live in your property during the repair process, the provider will also pay for temporary housing. You'll also receive funds to cover your mortgage payments.
Flood insurance, earthquake insurance, or other damage-specific insurance provider: Homeowners insurance typically covers the entire cost of repairing your home if it's damaged because of a fire, but standard policies don't usually cover the entire cost of repairing homes destroyed by flooding or earthquakes. If your home was hit by a weather event you have supplemental insurance for, contact your policy provider.
Mortgage servicer: Your mortgage servicer is the company that processes your monthly payments; it may not be the company you took your loan out with. It's important to contact this agency as quickly as possible, because if you anticipate having issues paying your mortgage due to the disaster, you may need to work with them on a payment plan. Having this information on file as quickly as possible will help get this process moving more quickly. (We discuss this process, called a forbearance, in more detail later in this guide.)
Auto insurance company: If your vehicle was damaged, get the claims process started as soon as possible. As with homeowners insurance, there may be a delay if there are others in the area who need their cars repaired or replaced because of the storm.
Utility service providers: If your home is uninhabitable and you will be living elsewhere while repairs are being made, suspend your water, gas, and electric services. Doing so not only saves you money on services you aren't able to use, it also protects your property from enduring further damage.
Once you've contacted these groups (or even before, especially if you're having trouble reaching any of them), take photos and videos of the damage to your home, yard, and automobile. You'll need this evidence to file your insurance claims and to pursue a forbearance with your mortgage servicer should you decide to use this option.
What Happens to a Mortgage After a Home Is Damaged in a Natural Disaster
Knowing Your Responsibilities
Even if your home is damaged beyond use due to a natural disaster, you're still responsible for making your mortgage payments. That's why it's so important to contact your mortgage servicer as quickly as possible to alert them to the situation, especially if you're concerned you'll encounter financial issues.
If you can't pay your mortgage due to a severe weather event (if your job is impacted and you have a loss of income, for example), you can work with your mortgage servicer to get a forbearance. A forbearance delays foreclosure by allowing you to pause your mortgage payments or make partial payments when you can't make them in full due to events like a natural catastrophe or pandemic. You'll agree to a certain amount of time the change will stay in effect; the maximum time allowed is usually six months, although you may request an extension after your time period ends (which is also usually a max of six months). In this arrangement, you'll still accrue interest on your loan, but you won't be subject to late fees, your credit score won't be impacted, and most importantly, your home won't be foreclosed on.
However, under a forbearance, you're only pausing your payments, not cancelling them, meaning you'll have to pay them back in the future. You'll also need to work with your mortgage company to create this arrangement, which might be paying a larger monthly payment for a certain number of months or restructuring the loan to a longer term.
The good news is that depending on the type of loan you have, you may be entitled to certain mortgage protections from governmental agencies in the event of a natural disaster, including:
Your mortgage servicer will inform you of assistance and insurance programs your loan qualifies for.
Remember, you're contractually obligated to make your payments, so do everything you can to continue making them until you've come to a formal forbearance arrangement. If you don't, you could be subject to late fees, your credit score can be negatively impacted, and worst of all, you could lose your home due to foreclosure.
What Happens to a Mortgage After a Home is Completely Destroyed in a Natural Disaster
After contacting your homeowners and disaster-specific insurance providers, a claims adjuster will assess the damage done to your property. If your home is completely destroyed by a covered catastrophe as determined by your insurance agency (in other words, one your insurance company says it will completely pay for), your insurance policy will pay off your mortgage balance.
The amount of money, if any, you'll receive to replace your home, either by buying or building a new one, depends on your policy. Keep in mind that standard policies don't include replacement value coverage; this is an additional option homeowners pay extra for in the case their home is completely destroyed.
Just like if your home only sustains damage, if your home is completely destroyed in a severe weather event, you are still responsible for your monthly mortgage payments. They must be paid in full and on time in order to avoid late penalties, negative credit score impact, and foreclosure, so continue paying your premiums if you're waiting on an insurance payout. If finances are a concern, talk to your mortgage servicer about your forbearance options.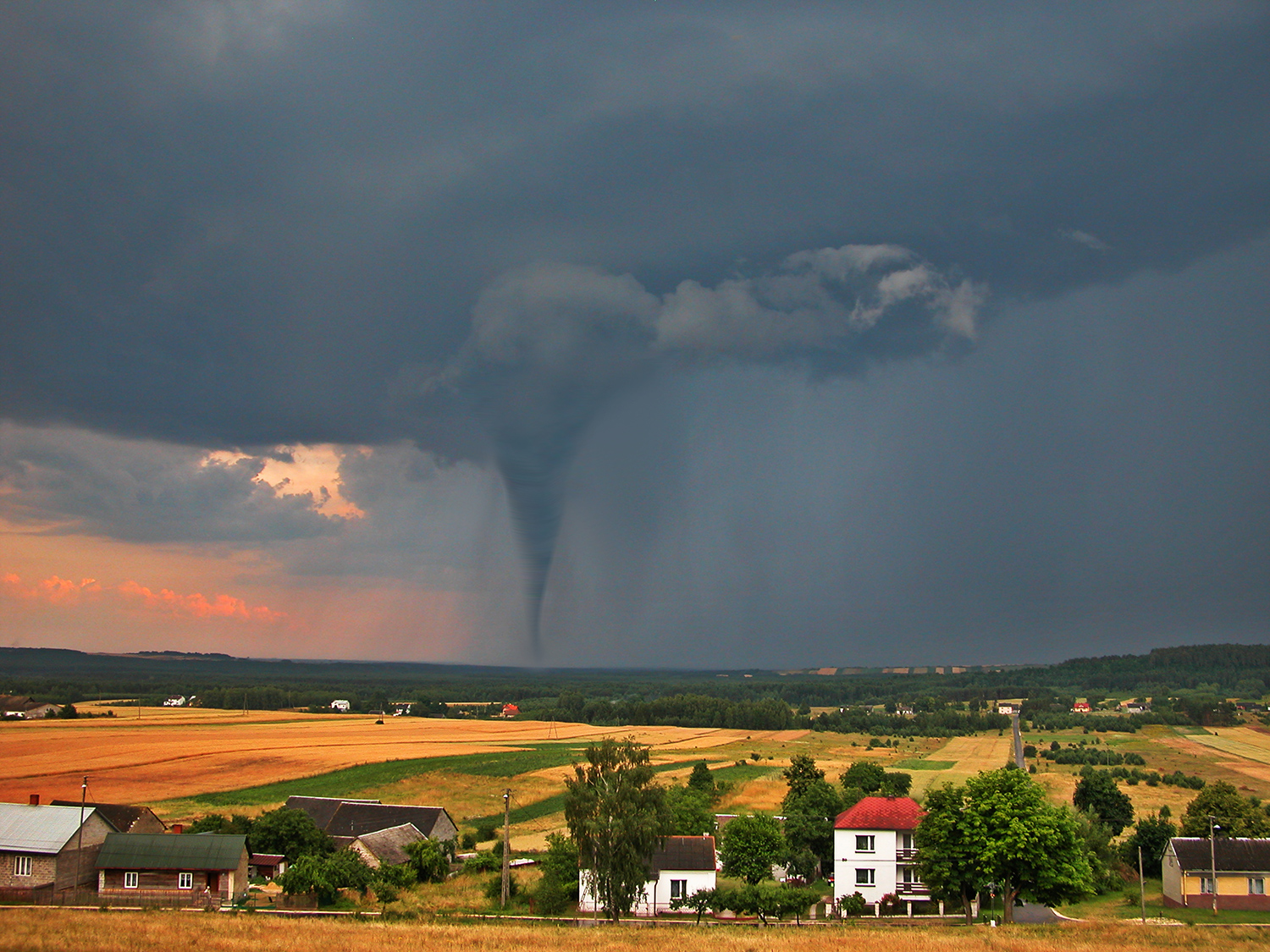 Housing, Financial, and Other Types of Assistance for Homeowners After a Disaster
To receive government assistance, your home needs to be in an area that's been presidentially-declared a disaster area. You can check your city's status using this online tool. If you're in a declared disaster area, you will be able to apply for assistance online.
The Small Business Administration (SBA) offers direct financial assistance to individuals impacted by disasters in the form of low-interest loans. Homeowners can receive up to $200,000 to repair or replace their home. Both renters and owners can borrow as much as $40,000 to replace damaged personal items, including clothing and furniture. Homeowners can qualify for both of these programs, meaning you may be eligible for up to $240,000 in total assistance.
FEMA also offers grants to disaster victims. Each household qualifies for up to $35,500 to help pay for necessities not covered by insurance, including home repairs, temporary housing, medical treatment, and childcare. Keep in mind that FEMA's monetary and other forms of assistance are meant to provide essential care and services to disaster victims; the programs aren't meant to cover all of your losses from a disaster.
If you're displaced, your state's FEMA emergency office can help with:
Emergency lodging in both short-term shelters and long-term housing.
Rental assistance for up to 18 months while your home is being repaired.
Hot meals, non-perishable goods, water, and other necessities.
Assistance in finding local government-based support.
The American Red Cross also offers housing, medical, and other types of assistance to residents of disaster-stricken areas.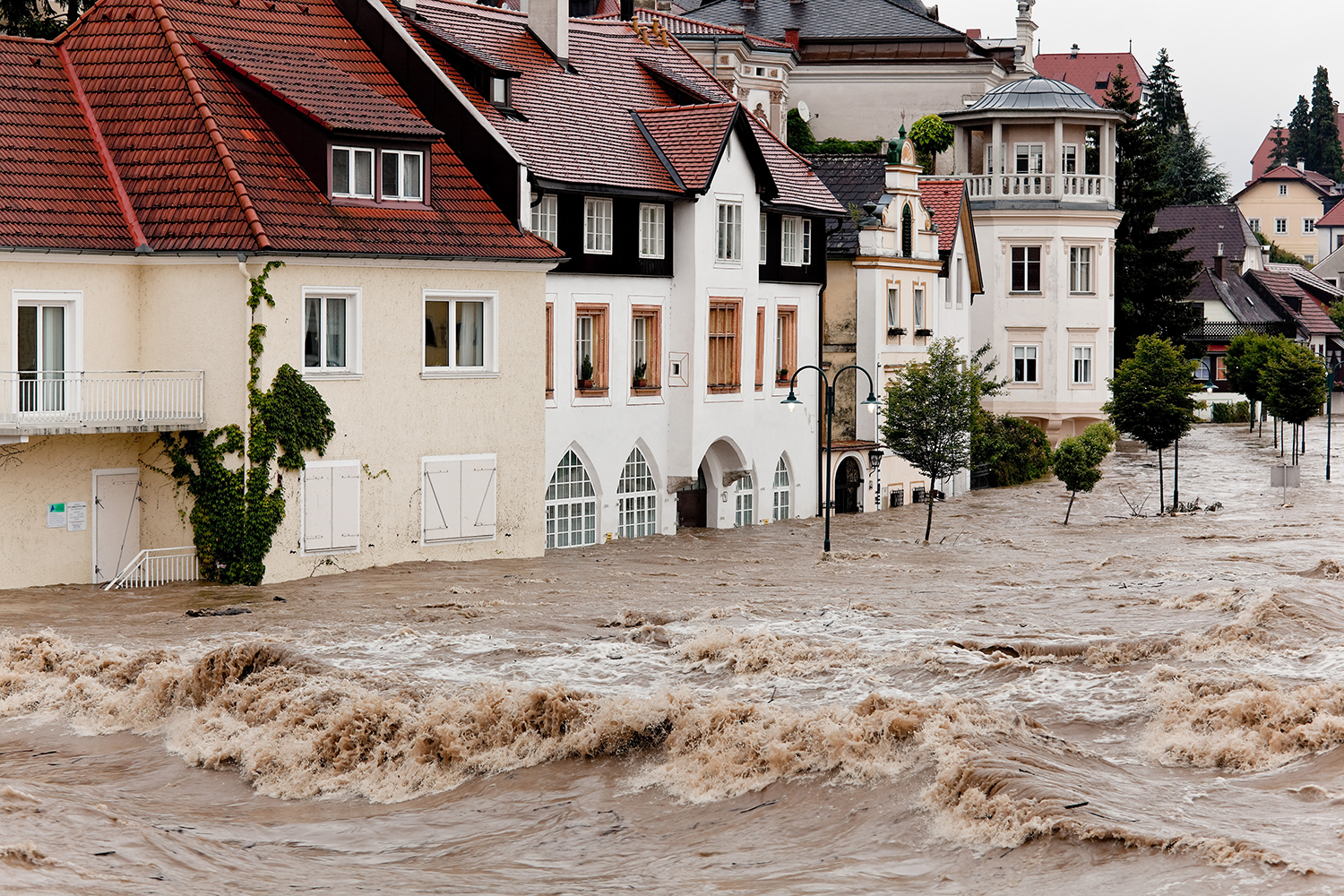 How to Purchase a New Home After a Disaster
Buying a new home may be the furthest thing from your mind after surviving a devastating weather event. However, after the clouds clear and you've received your insurance payouts and any other forms of assistance you apply for, you can once again make homeownership a reality.
If you choose to purchase a new property after yours is damaged or destroyed in a storm, you'll follow the same steps to buy a home as you did when you bought your previous home. Once your insurance claim has processed and you've paid off your previous mortgage, you can start the home-buying process. You'll need to:
Set a home-buying budget using an affordability calculator.
Check your credit score using a service that's free and won't ding your score.
Compare mortgage providers to decide which company you want to work with. It's a good idea to consider the rate you were given and experience you had with your previous lender when deciding whether or not to work with them again.
Talk to a mortgage loan officer (MLO) about your lending options to determine the type of mortgage that works best for you.
Apply for a mortgage. Your MLO may recommend you increase your down payment savings fund and improve your credit score before beginning this process in order to receive the best rate.
Decide on the location and type of home you want to buy after you've been pre-approved or pre-qualified for a mortgage. It's important to know that if you're staying in your current area, you may be required to purchase insurance specific to the disaster you recently endured (such as flood or earthquake), even if it wasn't required on your last home loan.
Find a local real estate agent and tour homes that fall in your desired price range.
Make an offer on any homes you're interested in.
After the offer has been accepted by both parties, your lender will begin the process of underwriting and finalizing your mortgage. This process includes steps like verifying your income, appraising the home, and calculating your debt-to-income ratio (DTI).
If your home is damaged in a natural disaster, there are several steps you'll need to take to have your home repaired or rebuilt. Of course, there is even more work to be done should you decide to buy a new home. The silver lining is that there are many governmental, financial, and charitable organizations available to you that can provide several different types of assistance. Contact the agencies that can help you move forward, and know that with time, you'll once again have a home of your own.