How to Obtain Your Mortgage Preapproval Letter
If you're a first-time homebuyer, you might go straight into shopping for homes. It's easy to get carried away with real estate ads and the thought of your dream house. Plus the fact that it's a more attractive recourse than getting your finances in order.
But as it goes, you'll realize you need mortgage approval from a lender before you can purchase any property. It's only crucial to know how much a creditor can lend you before pushing any deal. And though people might overlook this process, it's an essential step that can actually score you a good contract. One that can prove handy during a tough economic climate.
How do you secure preapproval? To help you understand mortgage preapproval, we'll walk you through it's importance, specific details you should take note of, and how to go about the entire process.
What is Mortgage Preapproval?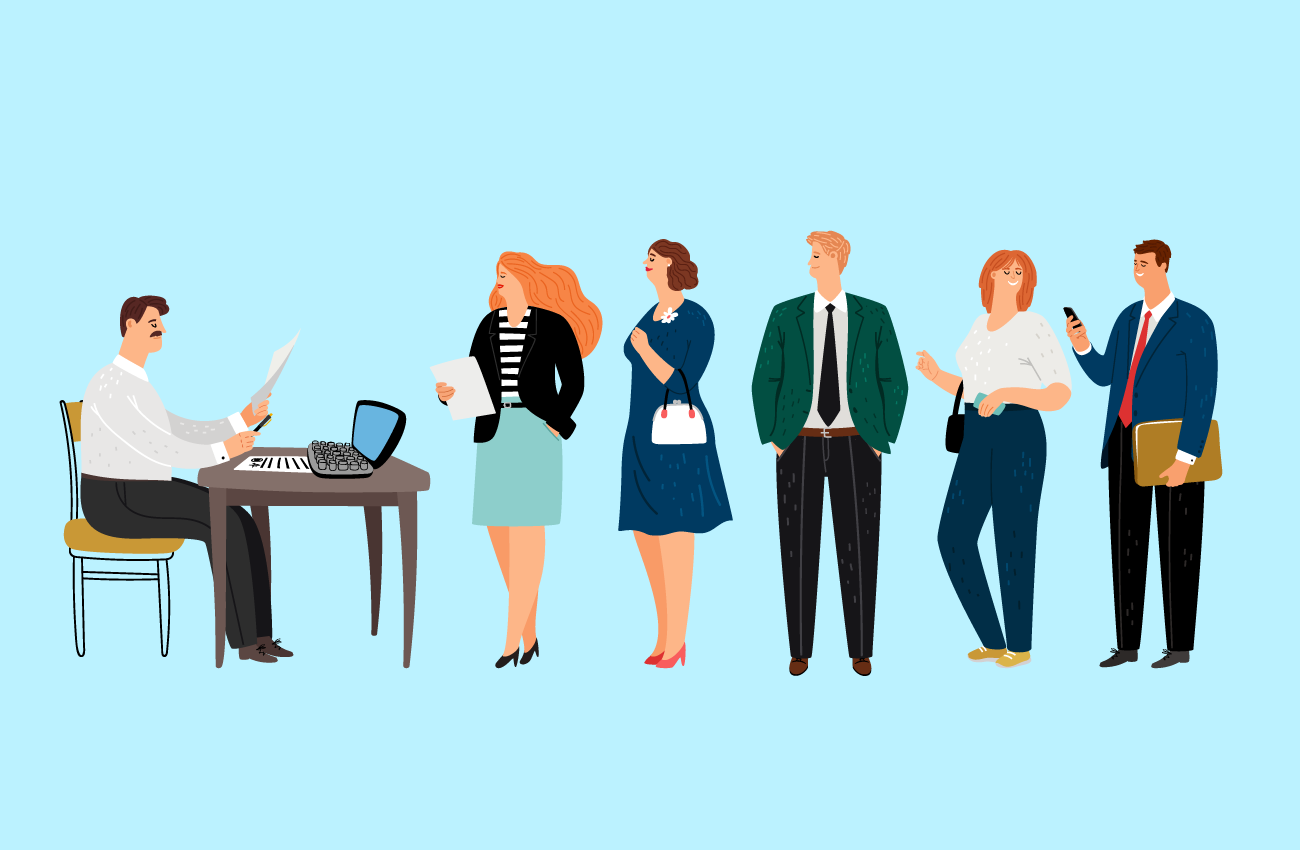 Obtaining mortgage preapproval is an indication that a lender has reviewed your background based on basic information about your financial status. Getting preapproval is needed prior to submitting a real estate offer. It also helps improve your odds of securing more favorable real estate deals.
How is Mortgage Preapproval Different from a 'Prequalified' Status?
Getting prequalified is merely an assessment of how much a consumer might be permitted to borrow. The bank may consider your debt-to-income ratio along with other factors like home affordability and down payment requirements.
This is not an official mortgage preapproval because the bank has yet to say yes and commit to lend money for your mortgage. However, it's the next best thing you can get to gauge your creditworthiness without having any hard inquiry on your credit. But the good news is, you can take advantage of the prequalification process to know what type of loan you need. It will help you sort out your repayment strategy between term lengths as well as fixed-rate or adjustable rate loans.
Mortgage preapproval, on the other hand, evaluates your creditworthiness by pulling a hard inquiry on your credit history. But even with credit check done, you can get preapproval without having to sign a purchase contract. You usually don't have to spend. Going through this also provides you with an estimated mortgage rate, which of course is not the actual rate until you get the final contract.
Keep in mind that getting a hard inquiry impacts your credit standing. This means obtaining preapproval from several lenders may lower your credit score, and eventually affect deliberation on the approval. However, there's a window period where succeeding hard inquiries won't affect your score.
Take note: Credit checks from other mortgage lenders within 45 days of the initial credit check do not count as hard inquiries.
Table Comparing The Mortgage Preapproval vs Prequalification Process
| Type | Preapproval | Prequalification |
| --- | --- | --- |
| Process | Submit financial documents to a lender and wait for the decision after 10 business days | A lender checks your basic financial information then you know the prequalifying amount |
| Documentation | Entails documents to prove financial status and a credit check (hard inquiry) | Entails answering questions and a credit check (not hard inquiry) |
| Advantage | Gain competitive leverage over other buyers, make offers confidently to a seller | Estimates how much house you can afford, allows you to start looking for houses |
Apart from a mortgage, you can get a purchase money loan from you existing mortgage lender. This is another option if you cannot qualify for preapproval. It's useful if you wish to refinance your current mortgage. During economic crisis mortgage rates typically fall, causing the overall home loan market to be dominated by refinancing. When the economy is booming and rates are flat to up home purchase loans are more common than refinances.
A purchase money loan is a type of loan used to buy a house. A borrower can obtain a purchase money loan from a bank, credit union, private lender, or the seller of the property. This is used if you cannot qualify for a traditional mortgage, such as if you are short on down payment or may lack a higher credit score to get the ideal interest rate. In other cases, people take a purchase money loan to refinance an existing mortgage.
How to Get Preapproved for a Mortgage
Now let's get down to the actual process. First, you need to look for a trustworthy mortgage lender. You can go online, get suggestions from a friend, or simply get in touch with your current bank. At the bottom of this page we offer a tool that helps connect you with lenders offering home loans in your area. You can use this tool to compare the sorts of rates and terms available from discount brokerages and direct online lenders versus local banks.
Once you've set a meeting with a creditor, here are several steps you should anticipate while arranging for preapproval:
The house's price. – Inform the lender about the estimated price range of the property you want to buy. The point is to secure preapproval on the maximum price of the house. If you've found listings you like, show it to your lender. Even if you initially don't get approved for a higher amount, you'll likely need to get preapproval for more funds anyway. This entails another taxing underwriting process. It's easier to change other details like the terms, but getting approved for more money is a lot harder. So push for preapproval on the maximum amount.
The schedule of your purchase. – Your lender will ask when you intend to purchase a property. Give them an approximate time, say around a specific month or quarter of the year. This is important so you have ample time to shop for the ideal home. You want to get approval not too long before deciding on a property. Avoid getting approved over 2 weeks after a property initially lists. Around the time you get to it, the competition would be steep and better offers were already made. You also typically need to resubmit financial papers after 2 or 3 months.
Plan for your current home. – Whether you having it rented or sold, expect your lender to ask what you intend to do to your current property. They will also ask how long you've stayed in the house. It would help to think about your plans for the property while looking around for a new home. If you're renting out, this shouldn't be a problem. But if you need to decide what to do with your existing house, other options include allowing a relative or friend live in your house for free. You can even turn it into an office. Others end up leaving their house empty, which misses a lot of possible opportunities.
Grant permission to check your credit. – Lenders need to review your credit history for both prequalification and preapproval purposes. To do this, you must give them authorization to make credit checks. The Fair Credit Reporting Act (FCRA) strictly prohibits anyone from checking your credit under any circumstance. It regulates credit reporting by ensuring that only authorized entities with valid reasons can check your credit with permission. Credit checks are free and one hard inquiry shouldn't usually lower your credit score. In some cases, you may find errors on your credit report. If so, you can submit a dispute online to your credit reporting agency to get it sorted out.
Prepare Documents for Your Preapproval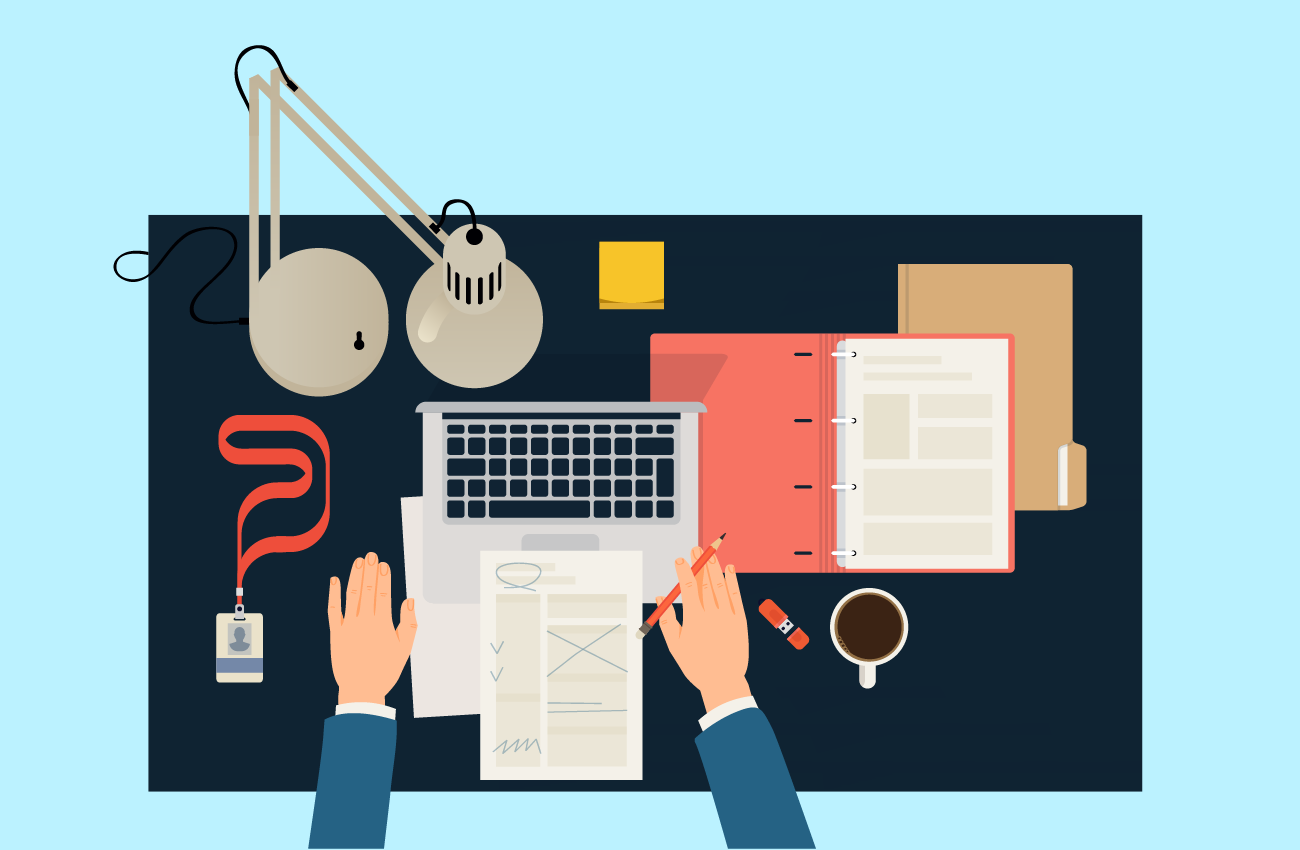 It will take a while to get paperwork in order, so start gathering them even before your meet with your lender. These documents include information in your bank accounts and annual income. Take caution while procuring them and avoid leaving papers unattended. You don't want them to fall into the wrong hands.
To get you started, the following is a general list of documents you need to secure for mortgage preapproval:
2 – Latest W2 (reflects income earned from prior year)
2 – Latest 1099 if possible (IRS tax form used to report miscellaneous payments to nonemployees, eg. independent contractors)
2 – Latest tax returns
2 – Latest paystubs
2 – Latest investment statements
2 – Latest savings and checking account statements
Latest business profile (with loss statement and balance sheet if possible)
Mortgage and Homeowners Association statement (for each of your investment and vacation properties)
Copies of check deposits over $1,000 in the last two months
A report explaining large bank transfers and deposits over $1,000 in the last 2 months
Lenders consider the above documentation vital for mortgage underwriting and preapproving borrowers. Apart from financial documents, lenders will also ask you to write a brief note to explain why you want to purchase property. And if you recently refinanced a mortgage or bought a vacation home, lenders will ask you to explain your decisions.
What Happens When You're Preapproved?
Once you're preapproved for a mortgage, the lender will send you an official letter which states the specific amount of money you've been granted to borrow. Most lenders generally provide consumers with 90 days to shop for a house and push through with the mortgage. If the 90 days lapses, you'll need to go through the preapproval process once more. With mortgage preapproval, you're basically on your way to securing your housing loan.
Why It's Important to Secure Preapproval
Obtaining preapproval obliges you to get your finances in order. And once you start sorting it out, it will make home purchasing a smoother process. Being prepared can certainly help you focus on negotiating a favorable deal, rather than struggle with arbitrary requirements.  
A lot of factors come into play during a real estate negotiation. But when people with ample funds present an all-cash deal, they eliminate financing contingency which is one of the most common reasons for broken contracts. An all-cash deal also provides buyers with higher chances of getting the best price. When it comes to closing time, you can close the contract within 10 to 14 days.
What is a financing contingency? 
This is a real estate clause that indicates a homebuyer's purchase offer is reliant on their ability to secure financing for the house's agreed purchase price. This clause protects the buyerfrom legal obligations in case the deal fails to close. In short, it allows you to walk out freely if ever your don't agree with the final mortgage terms.
However, not everyone has the funds to come with an all-cash deal. In this situation, your next best option is to secure mortgage preapproval. Likewise, a preapproved loan increases your chances of scoring the best price.
Once you have preapproval, you can now waive financing contingency. This actually helps makes the seller feel more confident that the deal will push through. The assurance comes from knowing that a trustworthy creditor has preapproved your loan and has enough funds to secure the deal. With a no-financing contingency offer, you can close your deal in around 21 days. And that's pretty fast considering the average closing time is around 46 days for a conventional loan.
Be Careful Waiving Your Financing Contingency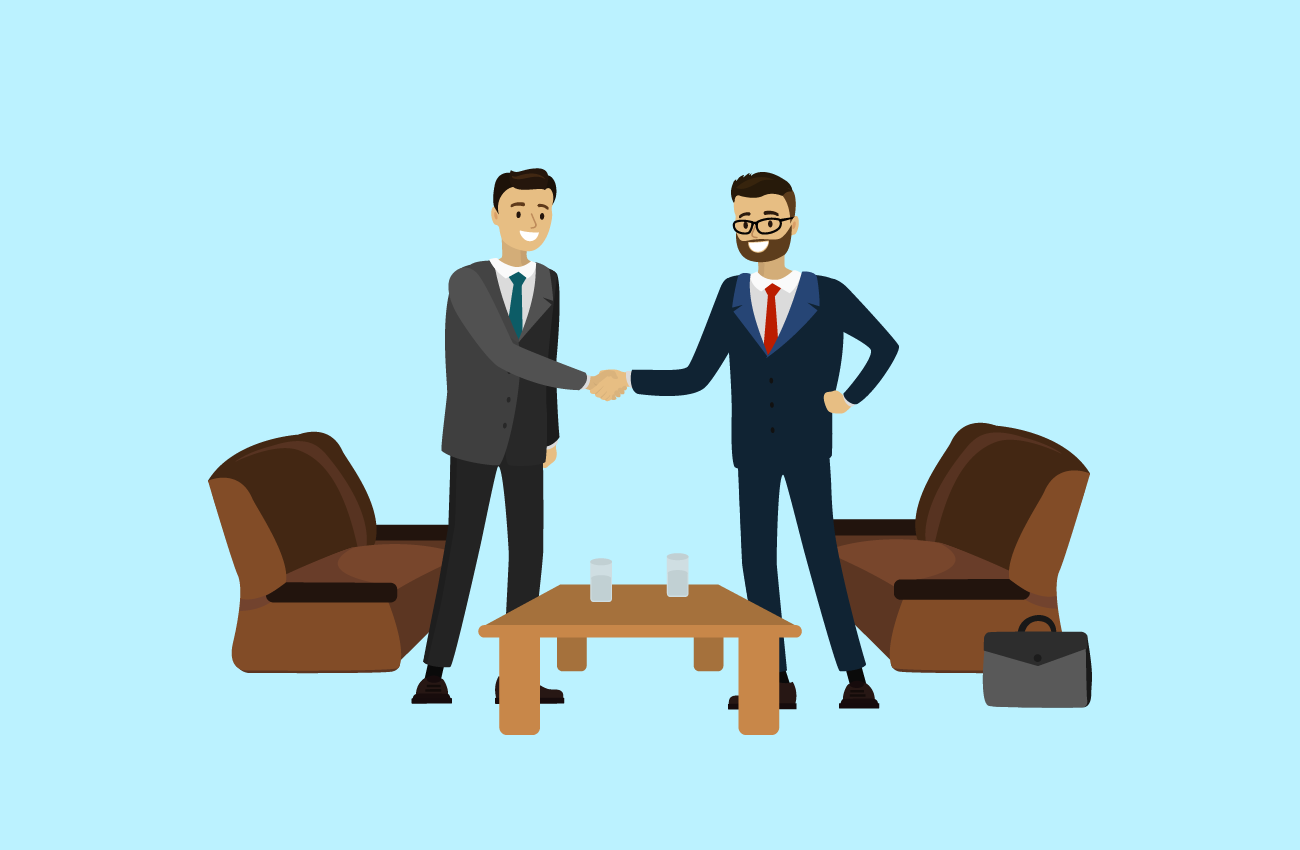 In some cases, consumers find the house they want to buy during the mortgage preapproval period. In this case, you'll be obliged to make an offer with financing contingency.
On the other hand, other homebuyers who are confident that they will obtain preapproval opt to waive their financing contingency clause. They might also do this because they have enough money to shoulder the costs.
However, if you do break the deal because of financial constraints without financial contingency, be ready to face the consequences. It turns sour when you can't present the preapproved mortgage to seller. Instead of walking away risk-free, you're bound to lose your money, which is around 3% of the home's purchase price. To keep it safe, avoid waiving financing contingency if you have not been preapproved.
The Takeaway
Obtaining preapproval provides you with the leverage to compete for the best mortgage deals in the market. It's a good way to get your finances straight before committing to a major investment like a home. Going through the entire process gives you an idea how much home you can afford, helping you structure your payment terms. In short, it also helps you understand what type of mortgage deal may work for you.
Once you secure preapproval, you'll be much more confident in negotiating deals will a real estate seller. It makes home-buying a lot smoother for both you and the seller.  
Ashburn Homeowners May Want to Refinance While Rates Are Low
The Federal Reserve has hinted they are likely to taper their bond buying program later this year. Lock in today's low rates and save on your loan.
Are you paying too much for your mortgage?
Find Out What You Qualify For
Check your refinance options with a trusted Ashburn lender.
Answer a few questions below and connect with a lender who can help you refinance and save today!