Truck Loan Calculator
This calculator figures monthly truck loan payments. To help you see current market conditions and find a local lender current Ashburn truck loan rates are published in a table below the calculator. The second tab provides a calculator which helps you see how much vehicle you can afford based upon a fixed monthly budget and desired loan term.
Monthly Truck Loan Budget
Use this calculator to estimate the truck price you can afford given a set monthly loan payment. To help you see current market conditions and find a local lender current Ashburn truck loan rates are published in a table below the calculator.
Current Ashburn Truck Loan Rates
Everything You Need to Know About Buying a Pickup Truck
Are you in the market for a new or used truck? Well, you're certainly not alone. Trucks have become one of the fastest growing segments of the American auto market, due in no small part to the design innovations that have taken them from lowly utility vehicles to stylish modes of transportation.
The Growing Popularity of Trucks
Today, you're just as likely to find a pick-up in the parking lot of a Fortune 500 company as you are on a dusty old construction site. Over the last few decades that battered old blue collar workhorse has been transformed into a multipurpose vehicle; equally at home hauling cargo or towing a trailer as it is chauffeuring the kids to and from school or taking the family on a cross country vacation. With all that modern trucks have to offer, it's hardly surprising that more and more consumers are entering the market.
In 2018 Ford announced the only car model they would build beyond their truck line is the Mustang. By April 2020 pickups and SUVs accounted for 77.2% of passenger car sales in the United States.
Of course, there's a lot to consider when buying. You have to start by thinking about what type is best suited to your specific needs. Are you strictly looking for a utility vehicle, or do you want something that can do double duty as a work truck and a recreational vehicle? Do you need a light pick-up for your weekend DIY projects, or are you in the market for something stylish that can officially replace the family car? Then there's your budget to consider. How much can you truly afford; and should you focus entirely on new models or should you consider the used market? Finally, and perhaps most importantly, how are you going to pay. What financing options are available, and how do you go about finding a loan that won't become a hardship down the road? These are critical questions, and they need to be asked before you ever think about setting foot in a dealer's showroom.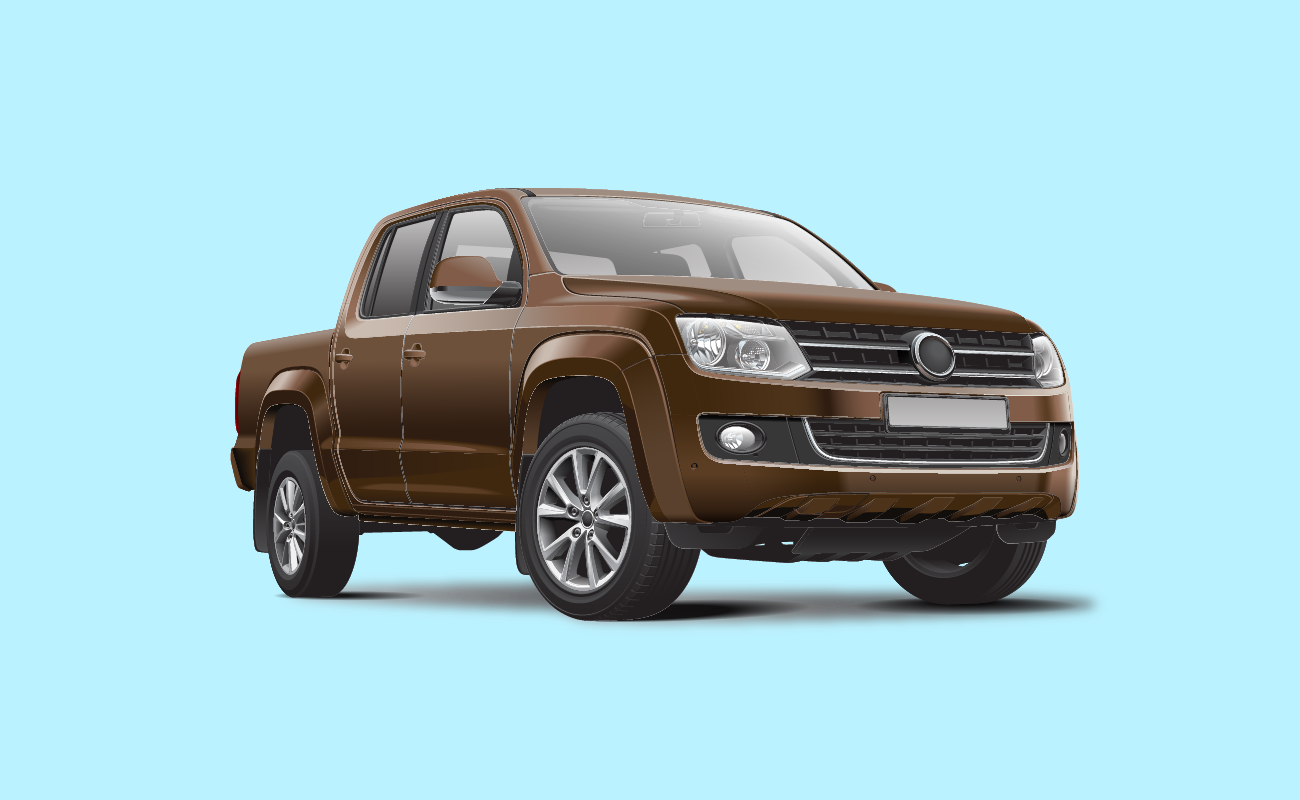 Choosing the Right Truck For You
There was a time, not so long ago, when all pick-ups were pretty much the same. There might be some subtle cosmetic variations, but by and large a truck was a truck. Those days are long gone. Today, there are as many different makes and models pick-ups as there are cars, and the choices can get a little overwhelming. The first step to buying a new, or used, truck is to find the model that is right for you and your budget. This begins by thinking about how you will use it.
Evaluating Your Needs
If it is going to be a work vehicle, think about the most demanding tasks it will need to handle. If you will be hauling heavy loads or towing heavy trailers you'll need to look into full-sized or heavy duty models. If it is going to be handling heavy loads, it needs to be up to the job. That means choosing a model that has the power, mass, suspension, and breaking system to safely handle the heaviest of loads. Alternatively, if you are looking for something that can handle light loads while doubling as a recreational vehicle, you should consider compact or mid-sized models. These are much more fuel efficient, as well as being more versatile when it comes to replacing, or augmenting, the family car.
Next, you need to think about cab size. If you're in the market for a simple work truck, a standard cab should suffice. This should provide enough room for three average sized adults, though it may not be the most comfortable ride. However, if you need to accommodate a larger work crew, or simply want enough room for the whole family, you'll want to go with an extended cab or a four-door crew cab. Keep in mind, however, that a larger cab typically means reduced bed length. Most, if not all, small to medium sized pick-ups only offer a short bed (6 to 6 ½ feet) when combined with an extended cab. Full sized and heavy duty models do offer extended crew cabs with full 8 foot beds, but it makes for a long vehicle that can be hard to handle and unsuitable for recreational use.
The Four Basic Pick-Up Truck Sizes
When it comes to choosing the right truck for your needs, there are four basic categories to consider – compact, mid-size, full-size, and heavy duty. Each has its own set of advantages and disadvantages, depending on your needs. Understandably, compact and mid-size trucks are fairly limited when it comes to handling heavy loads, while full-size and heavy duty pick-ups may not be suitable replacements for the family car. Before you go shopping, review the four basic categories and consider how they match up with how you intend to use the vehicle.
Compact Pick-Ups
Compact models are the most fuel efficient, due to their lighter weight and smaller engines. They're a good choice for everyday use, or as a recreational vehicle, but are not really suitable for heavy duty tasks. The average payload for a compact model is between 1000 and 1500 pounds, and most have a towing capacity of 2000 to 5000 pounds. Popular examples of compact pick-ups include the Nissan Frontier, the Toyota Tacoma, and the Ford Ranger.
Mid-Size Pick-Ups
Mid-size trucks typically offer more interior room for passengers, while sticking with a smaller bed. Over the years, mid-size models have become extremely popular as secondary, or even primary, family vehicles, and manufacturers have concentrated on making them stylish as well as functional, often blurring the line between trucks and SUVs. Like compact models, mid-size pick-ups are limited when it comes to heavy duty tasks, and are primarily designed for everyday use and as recreational vehicles. Typical examples of vehicles in this category include the Dodge Dakota, the Honda Ridgeline and the Chevy Avalanche.
Full-Size Pick-Ups
Sometimes called half-tons, full-size trucks can carry payloads of up to 2000 pounds, and when properly outfitted can have a towing capacity of up to 10,000 pounds. Full-size pick-ups are more workhorse than racehorse, and are primarily designed to handle heavy duty tasks. That being said, most models are relatively fuel efficient (getting upwards of 20 miles per gallon) and are capable of doing double duty as a work truck and a recreational vehicle. If you're looking for a full 8 foot long bed, as well as the option of an extended or four-door crew cab, full-size pick-ups are you're best option. Popular models include the Dodge Ram, the Chevrolet Silverado, and GMC Sierra, all of which are available with optional 8-cylinder engines for extra power to handle the really heavy loads.
Heavy Duty Pick-Ups
Finally, for the really big jobs there are the three-quarter and one-ton models that make up the heavy duty class of pick-ups. Properly equipped, heavy duty trucks can carry payloads in excess of 5,000 pounds and easily tow more than 15,000 pounds. These are high performance vehicles designed to excel under harsh conditions while handling the heaviest of work tasks. Naturally, some fuel efficiency is sacrificed for the added power and performance, though most models offer a diesel option to help compensate. Heavy duty trucks are primarily work vehicles, although they can be a good choice if you plan to pull an RV or heavy boat trailer. Popular examples of heavy duty pick-ups include the Chevrolet Silverado HD, the GMC Sierra HD, and the Ford F-450.
Different trucks have different options and capabilities depending on their size and specifications, and it is important to decide which model is right for you before you make a purchase. This is more than simply a financial consideration. Buying 'too much truck' can leave you paying off an outstanding loan on a vehicle you don't enjoy driving, while buying 'too little truck' can leave you saddled with a vehicle that is simply not up to the job.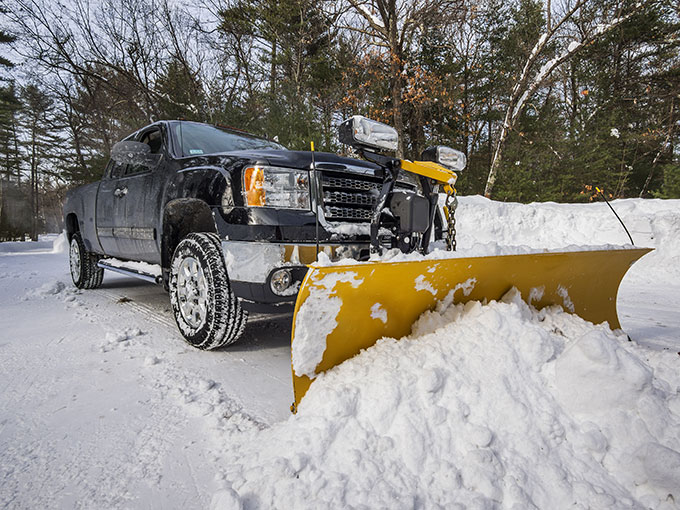 Other trade-off options beyond the size of the truck include options like buying a trailor, or considering another vehicle type like a van, crossover, or sports utility vehicles (SUVs).
Fuel Efficiency
Fuel economy is always a consideration with any vehicle, and that's especially true when buying a truck. While most pick-ups have become fairly fuel efficient, they still lag far behind passenger cars. The trick here is to balance engine size against fuel economy, while ensuring that you have the power you need for the job in hand. For example, if you are considering a compact or mid-size truck for light duties or as a recreational vehicle, a V6 engine should provide all the power you need while remaining fairly fuel efficient. Hybrid diesel engines offer a good blend of power and fuel efficiency. Adding a turbocharger or supercharger can further improve the vehicle's power.
However, there's more to fuel efficiency than engine size. You also have to consider the axle ratio. Again, as an example, if you are looking at a mid-size or full size truck for carrying heavy cargo and towing heavy loads, you will need a model with a higher axle ratio. The higher axle ratio will give you more towing power, but at the expense of your truck's fuel efficiency. Unfortunately, when it comes to shopping for a truck, the impact of axle ratio on fuel efficiency is not reflected in the advertised fuel economy ratings for most models, so you will need to do some independent research before you make any final decisions as to make and model.
Hidden Costs
When it comes to buying a truck, either for business or personal use, there are some additional costs to consider which may influence your choice of make and model. If you are buying the vehicle for commercial use, these costs may be unavoidable. However, if you are buying a recreational or passenger vehicle they may influence your final decision.
Driving Licenses – Each state has its own vehicle licensing laws, and it is important to understand these regulations before you purchase. Depending on the weight, class, and towing capacity of the vehicle in question, you could be required to carry either a class B or class C driving license in order to be in compliance with local and state laws. These are not only more difficult to qualify for, but they typically carry higher application fees. Check local licensing requirements before buying so you're sure you fully understand your responsibilities under the law.
Tags and Registration – Again, laws vary among the states, but most attach some kind of premium registration fee to the majority of truck models. The cost is generally determined by the weight of the vehicle and its intended use. Even compact trucks can incur additional fees, and if the vehicle is to be used for commercial purposes these can be rather significant. Check with your local Department of Motor Vehicles for specific charges.
Insurance – Insuring a truck is typically more expensive than insuring a passenger car. Trucks, even compact or light duty pick-ups, are considered higher risks than other vehicles. In the case of an accident, their additional weight and power can lead to greater damage and injury, as well as loss of life. This is one of the primary reasons truck insurance is more costly than standard auto insurance. As a general rule of thumb, assume that the larger the truck and the greater its towing capacity the higher your insurance rate. Insurance carriers also consider the intended use of the vehicle. If you are buying for commercial purposes, you should expect to pay a higher insurance premium than if you will be using it as a recreational or passenger vehicle. Insurance rates vary greatly between carriers, so you should check with a variety of companies to find the best deal available.
Buying New vs Used Trucks
As with any vehicle purchase, one of the most important decisions you will have to make is whether to buy a new or used model. Both options have distinct advantages and disadvantages.
Advantages & Disadvantages of Buying New
✓

Pros

⨯

Cons
Vehicle History – Naturally, a new vehicle will have little to no mileage on the odometer, and will be free from accidents or abuse.
Cost – New models will always be more expensive than used models.
Warranty – A new truck will be under warranty, giving you added confidence and saving you money on any unexpected repairs and maintenance fees.
Depreciation – Like all vehicles, trucks depreciate in value fairly quickly so the resale value will drop significant in the first year.
Latest Technology – Like all vehicles trucks are constantly being redesigned. New models will feature the latest technological upgrades and advanced features. This is particularly important when it comes to advanced safety and anti-theft features that may lower your insurance premiums.
Financing – New model trucks are easier to finance, and typically qualify for lower interest rates. Despite the higher cost of buying new, the low APR can sometimes make more financial sense than buying used.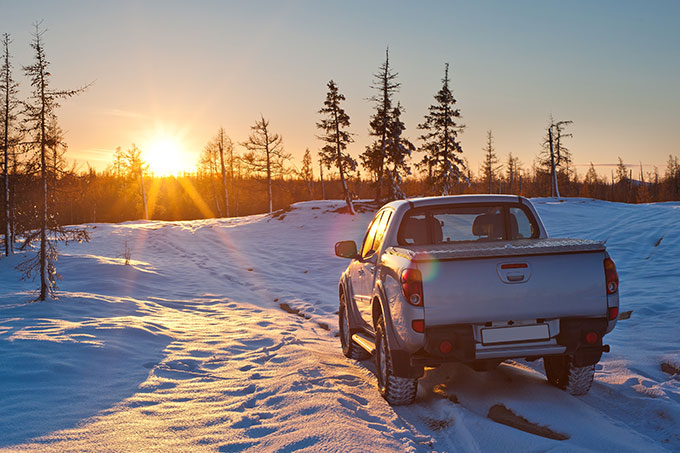 Advantages & Disadvantages of Buying Used
✓

Pros

⨯

Cons
Cost – A used truck will always be less expensive than a new model.
Pricing – While buying used is typically less expensive than buying new, it can be hard to know what a fair asking price is for the model you are considering. When buying a used pick-up, always do some research beforehand to find the current market of value of the truck in question. Kelley Blue Book is a good reference source, and is the industry standard when it comes to used vehicle pricing.
Financing – While loans on new trucks may qualify for a lower APR, the reduced cost of a used model should lead to a shorter term loan, continuing to save you money on your purchase.
Vehicle History – When buying any used vehicle, condition is everything. Unfortunately, it can be difficult to know how much abuse or damage the vehicle may have suffered before it was put up for sale. If you are considering the purchase of a used truck, have it checked out by a reputable mechanic before you close the deal. If you know the vehicle's VIN number, you can check its accident history using an online vehicle history reporting service.
Insurance – Depending on the make and model of the truck, as well as its age, you may be able to qualify for lower insurance rates. Again, insurance rates are greatly impacted by the type of truck you own and how it is being used, but second hand vehicles typically qualify for lower insurance rates.
Maintenance – Used vehicles are apt to need more maintenance and repairs than new models. While some used trucks may come with a limited warranty, buying second hand could lead to higher maintenance costs down the line.
Resale Value – Again, new trucks depreciate in value fairly quickly. When you buy used you have a better chance of recouping your initial investment should you decide to resell it or trade it in on another model.
Truck Financing
Commercial vs Personal
When it comes to financing a truck, we need to make the distinction between commercial and personal truck loans. If the truck you are buying is going to be used for commercial purposes, your lender will need to review the assets and equity of your business before deciding if you qualify; and much of that same information will be used to determine the terms and conditions of that loan. Commercial financing can often be more difficult to secure, and a number of a risk factors will come into play when your application is being reviewed. Lenders will want to see verifiable data on the following key points:
How Long You've been in business – New businesses may have a harder time securing financing.
Cash Reserves – Low cash reserves can make it hard to qualify, and can lead to higher interest rates if approved.
Age of the Vehicle – Lenders will hold the vehicle in question as collateral, and older trucks will be harder to finance through a traditional lender.
Credit History – Your credit history plays less of a role in determining whether or not you qualify for a commercial loan as it does when applying for a personal loan. However, it does play a part in determining interest rates and monthly payments.
Cash Assets – Your business' cash assets will play a large role in determining the terms and conditions of your loan, and will particularly influence the amount of your down payment. Depending on the age of your business, and your current cash assets, the down payment on a commercial truck can range between 0% and 15%.
Commercial truck loans are not necessarily more difficult to obtain than personal truck loans, but they are a different financial product and it is important to understand the distinction. Assuming you are buying your truck for personal use, and not as part of a fleet of commercial vehicles, we're ready to get down to the nitty gritty of financing your truck.
What Can You Afford?
When financing any vehicle, the first question you must ask yourself is "what can you afford?". As a general rule of thumb, the total monthly cost of your truck payment should not exceed 20% of your total monthly income. This of course assumes a steady income that is unlikely to suffer any setbacks over the next few years. Remember, the average term of a truck loan is 60 months, so you should be sure that your income is secure for at least the next 5 years.
To determine how much truck you can afford, follow these simple steps:
Add up your total cash assets. Any portion of these assets can be used to make up your down payment.
Determine your monthly income after taxes.
Total up all of your monthly expenses.
Subtract your expenses from your income. This is the amount of money you can draw from to make the monthly payments on any outstanding truck loan. It is important to be realistic here, and to not over extend yourself or you will run into financial trouble fairly quickly.
Multiply that amount by the number of months you will need to pay off your loan.
Use your allocated cash assets as a down payment. Remember, the larger your down payment, the more flexibility you will have when negotiating the borrowing terms and conditions. A larger down payment also greatly increases your chances of qualifying for financing.
Lending Options
There are a few different lending options when it comes to financing your truck, and they can be broken down into two basic categories – direct lending and dealer financing. There are pros and cons to each, and only you can decide what works best for you and your current financial situation. Terms and conditions can vary significantly over these basic lending platforms, and you should carefully consider all aspects of the financing agreement before you sign any contracts. To give you a better idea of what's available, we'll break it down a bit further.
Local Banks – Local banks tend to have fairly conservative lending policies, and it can sometimes be difficult to secure a truck loan from a local bank if your credit history is in any way compromised. However, if you're a long time customer with good credit, your local bank can be a prime source for affordable financing. Most local banks have online calculators where you can research the current lending rates, and find out if you meet the general qualifications to secure funding. You may also be able to apply directly through their online services, though as a general rule of thumb it is always better to handle the application process in person at a local branch office. This gives you the opportunity to fully negotiate your terms, and to ask the loan officer to clarify any parts of the lending agreement that you may find confusing.
National Banks – National banks, like their local counterparts, are good sources for truck and auto loans. This is particularly true if your credit history is less than stellar. National banks, like SunTrust, and Bank of America, have greater assets at their disposal, and so are in a better position to lend to applicants that may be perceived as higher risk. However, while it may be easier to secure a truck loan through a national bank, interest rates will be dictated by your credit history and may be higher than at a local bank or credit union. Again, applications can be made online, but if there is a local branch in your area it is always best to discuss your application in person.
Credit Unions – Credit unions operate much like local banks, but they only underwrite truck and auto loans for members in good standing. As non-profit organizations, credit unions often offer the most competitive rates. If you are member of a local credit union, this would be the best place to start your search.
Online Lenders – There is a growing number of online lenders who specialize in underwriting for applicants that may not qualify through more traditional lenders. These lenders are a viable option if you have little or no credit to speak of, or if your credit score has been damaged. However, it is important to understand that lending rates through online lenders can be disproportionately high, often twice that of traditional lenders, and borrowing from a subprime online lender can very quickly become a hardship.
Dealer Financing – Truck and automobile dealerships work with automakers, banks, and independent lenders to secure financing for their customers. Often, these options will be bundled with buyer incentives like 'no money down' or 'no interest for a year'. In some cases dealers will also offer lower vehicle prices if you accept local financing, through it is important to ensure the interest rate is competitive. Dealerships can also be a bit more liberal when it comes to securing loans for buyers with damaged credit. However, it is important to note that dealer financing, as attractive as it may sound, typically leads to higher interest rates, larger administrative fees, and more restrictive terms and conditions. Before you opt for dealer financing on the purchase of a new truck, be sure you understand all aspects of the agreement.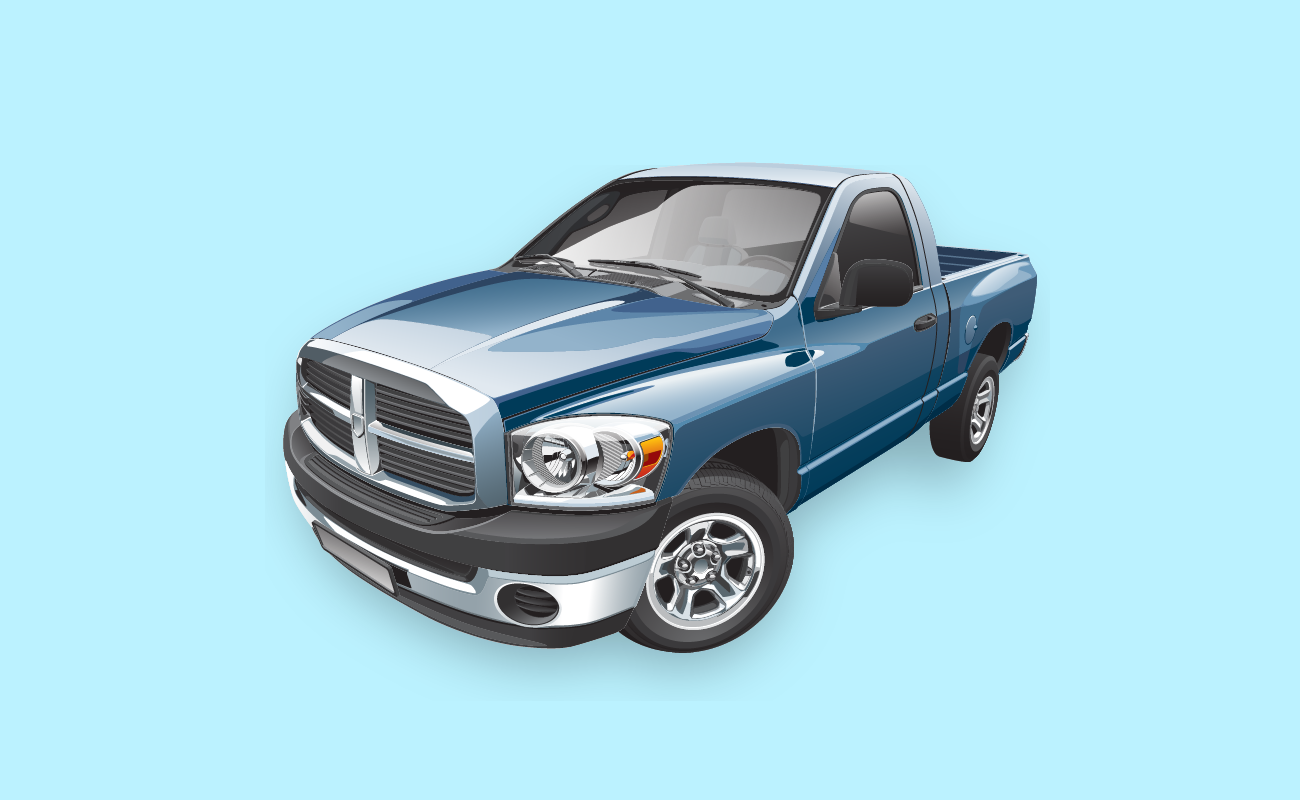 Understanding Your Credit Score
Before you apply for any loan, it is important to understand the role your credit score will play in the process. Lenders use an applicant's credit score to determine if they will qualify for funding, and to set terms and conditions. A higher credit score means a safer risk, and will typically lead to lower interest rates and more favorable lending terms. A low credit score indicates a higher risk candidate, and may result in the refusal to lend, or in higher interest rates and more restrictive lending conditions to offset that risk.
Before you start shopping for a truck, you need to check your credit score and ensure that all of the information is correct and up to date. A mistake on your credit score could result in you being turned down for financing, or being forced to agree to higher interest rates and stricter terms. You can apply for a free copy of your credit score from each of the major credit reporting agencies, Equifax, Experian and TransUnion.
Questions for Your Lender
Once you have chosen that best suits your needs and your budget, and have found a lender that you can work with, it's time to formally apply. Every lender will have their own peculiarities when it comes to negotiating with a customer and writing up an agreement; but there is one constant that holds true for all loan officers – they like to be in charge. This can make some applicants hesitant to ask detailed questions about the contract they are about to sign. This can be a critical mistake. When it comes time to apply for financing, do not hesitate to ask questions about any part of the agreement you do not fully understand.
When the time comes to sit down with a loan officer, be sure to ask the following questions:
How long is the borrowing term? – Longer terms mean lower monthly payments, which can help to make your loan more manageable. That being said, the longer your term the more you will pay in interest. The average life of a loan for a new truck is 60 months (5 years), depending on your down payment. If you are buying a used truck, you may find that lenders are reluctant to authorize terms exceeding 36 months (3 years), as second hand vehicles have less inherent collateral value.
What is the interest rate? – An obvious question, perhaps, but an important one. You'll should also ask if the interest rate is fixed or variable, as the answer to this question will have a major impact on the total borrowing cost.
How is the interest calculated? – You also need to ask how the interest will be calculated, by the Rule of 78 or as simple interest. If the loan follows the Rule of 78, you may find that you will be making larger payments during the earliest stages of your loan, and that those payments only go towards paying down the total projected interest on your loan. Ideally, you want charges on your loan to be calculated using simple interest.
Are there penalties for early repayment? – Some car and truck loans penalize the buyer if they pay off the loan before the term has expired. In some cases, these penalties may negate any savings made by paying off the loan ahead of schedule.
What are the penalties for late payments? – These can include anything from penalty fees and an increase in interest rates, to the repossession of the vehicle.
How much of a down payment is required to qualify or secure financing? – The size of your down payment will also affect your interest rate and the term of your loan.
Will you be required to carry full coverage insurance on your vehicle while the loan is active? – In the case of NEW model trucks the answer will always be 'Yes', as the vehicle acts as collateral for the loan. If you are buying a used truck, the need to carry comprehensive insurance may be left to the lender's discretion.
Are there any application or administrative fees? – If so, are they bundled in with the total cost of the loan, or will you be required to pay them up front?
These are all critical questions to ask your lender before you sign any binding contract. If any part of the loan agreement seems muddled or confusing, do not hesitate to ask for clarification. If the loan officer is reluctant to fully disclose any aspect of the lending agreement, it may be time to consider a different lender.
Common Mistakes to Avoid
Taking on any loan requires careful consideration, and there are some common mistakes to avoid if you are going to secure a loan that doesn't become a hardship down the road. However, if you take your time, and tread carefully, you can avoid those missteps that sometimes lead to buyer's remorse. Before you sign any loan contract, consider the following common mistakes, and take the necessary steps to avoid them.
Shopping for a Truck Before You Shop for a Loan – This is an all too common mistake, and it can slow down the lending process considerably. Before you start shopping for a new or used truck, you need to have a fair idea of how much money you will be eligible to borrow. Naturally, the final loan agreement will be written after you choose the vehicle, but there's no point shopping for a vehicle that is out of your price range. Before you start seriously shopping for a truck, get a few quotes from prospective lenders to help you determine how much truck you can afford.
Borrowing Too Much – It is important to fully understand your current financial situation, and how it may change in the near future, to avoid the cardinal mistake of borrowing more than you can comfortably afford. Taking on too much debt is always a mistake, and it is better to postpone your purchase than to agree to a loan that will quickly become a burden.
Falling Prey to Dealer Incentives – Dealer financing is always an attractive option, particular when bundled with special promotions and buyer incentives. However, those special promotions may not always lead to best the deal, and it is important to consider the long term ramifications of any loan. A one time discount can easily be offset by higher interest rates or hidden fees. Always consider dealer incentives carefully, and compare the final total cost of dealer financing with offers from other traditional lenders.
Failing to Comparison Shop – This is an all too common mistake, and it can lead to spending far more on your truck loan than is necessary. You should compare and contrast the offers from 3 or 4 different lenders until you find an arrangement that best suits your needs. Don't rush into a deal with any lender until you have investigated what their competition has to offer. You should also compare different lending services (banks, credit unions, etc) in order to find the best deal available to you.
Knowing Your Credit Score – Your credit score has a major impact on whether or not your qualify for funding, and what the terms and conditions will be. As we discussed above, it is vital that you know your credit score, so that you can confidently and effectively negotiate your loan. If you find there are errors on your credit report, you should take the necessary steps to correct them before applying for financing.
Heading Off in Your New Truck
Buying a new or used pick-up doesn't need to be a complicated matter, but it does require some careful consideration on your part to ensure that you make the correct decisions throughout the process. Think about the different makes and models that are available, and narrow down the choices until you find one that meets your needs and your budget. Research all the lending opportunities that are open to you, until you find a lender and a loan that you are happy with. Finally, before signing any loan agreement, be certain that you understand the terms and conditions and your responsibilities as a borrower. If you take your time, and follow these simple guidelines, you will soon be headed down the road in style.
Ashburn Home Buyers May Qualify For Low Downpayment Home Loan Options
Explore conventional mortgages, FHA loans, USDA loans, and VA loans to find out which option is right for you.
Find Out What Loan You Qualify For & Get Pre-Approved Today
Check your options with a trusted Ashburn lender.
Answer a few questions below and connect with a lender who can help you save today!