Real Estate Investment Trust Tax Equivalent Investment Return Calculator
While real estate investment trusts are not tax free, they are partially tax-deferred, which increase the effective tax-equivalent distribution (TED) when compared against many other investments. The following calculator helps REIT investors see the equivalent fully taxable investment yield they would need to achieve to match the distribution generated by a REIT they have invested in. A portion of distribution from REITs is considered a return of capital (RoC). This calculator helps investors see a REIT's hypothetical distribution and how the RoC impacts the tax equivalent distribution.
Make Your Money Work Harder!
While REITs typically offer superior returns to ordinary savings accounts, some investors like to keep a portion of their capital liquid for diversification purposes & to take advantage of price mismatches driven by temporary liquidity issues.
Is your bank offering competitive rates which beat inflation and taxes? If not, you may be able to earn a better rate & make your money work harder by shopping around.
The following table lists currently available rates for savings accounts, money market accounts and CDs.
Leverage Real Estate Investment Trusts to Invest in Market Sectors & Themes
REITs allow investors to place specific bets on sectors of the economy or geographic regions.
When Amazon.com announced their plans to launch a second headquarters, some experts like Scott Galloway predicted they would choose either New York City or Washington D.C. Ultimately Amazon.com chose both locations. Investors who believe Amazon.com's real estate transactions in Crystal City will boost the value of neighboring real estate could invest in a REIT like JBS Smith Properties (JBGS) to bet on that thesis. Most REITs have lower liquidity than large corporate stock, so if an investor exits a large position they might push price significantly. While the Amazon.com HQ2 choice should be a boon for JBGS investors, Yale has a large position in the REIT and has sold a significant portion of their stake.
The value of land (and the cashflow it can produce) can change dramatically overnight depending on broader economic conditions & the local economy. The same Crystal City that is viewed as hot today, crashed about 15 years ago.
Crystal City was once a thriving hub of government agencies and military contractors, but its fortunes sank after a 2005 mandate, in part for antiterrorism concerns, to relocate thousands of jobs from suburban office buildings to nearby military bases. In the following years, Crystal City lost 17,000 jobs, and 4.2 million square feet of office space became vacant.
REITs Touch Every Sector of the Economy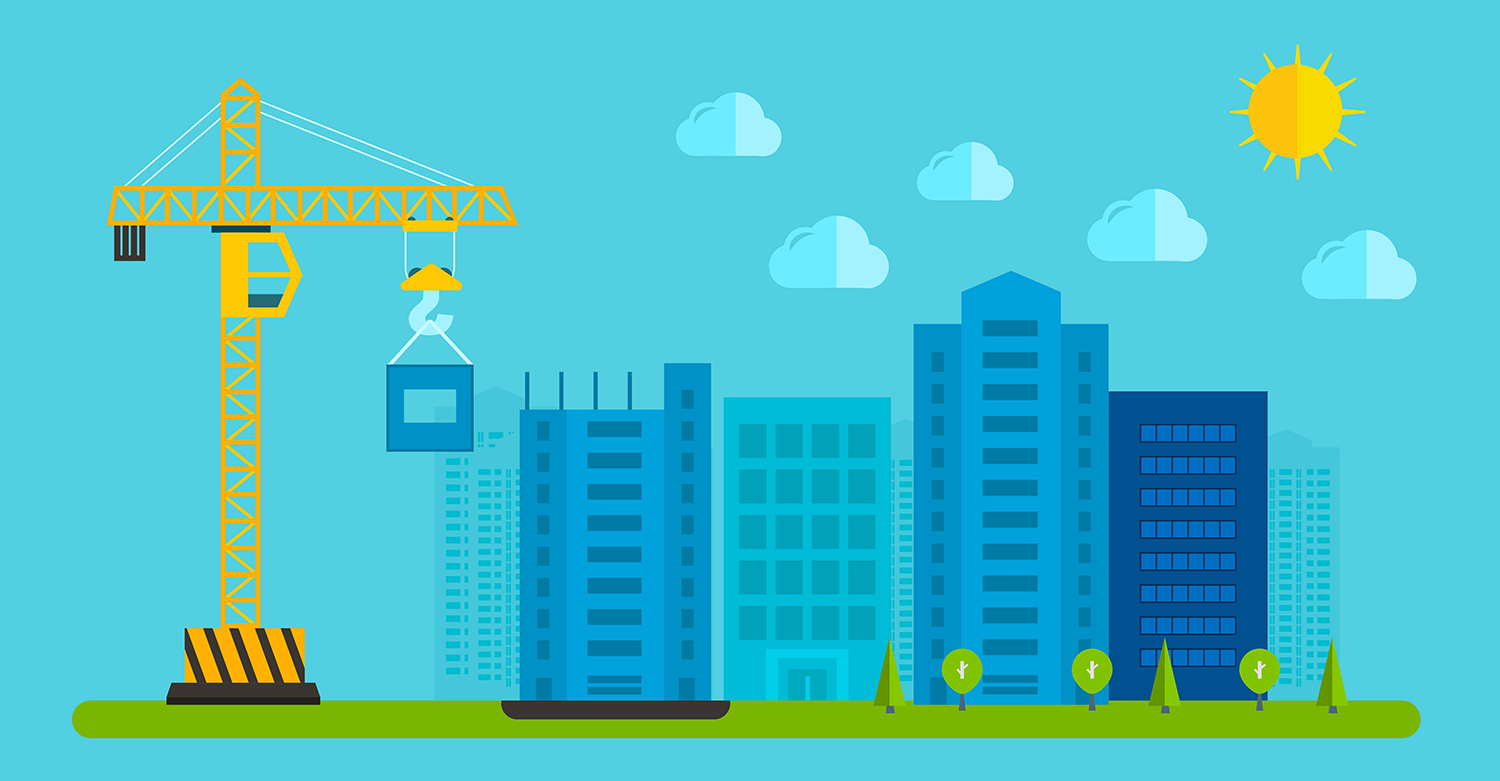 REITs allow investors to invest in many categorical themes. A representitive set of examples by category are listed below.
residential: Equity Residential (EQR), AvalonBay Communities (AVB), Realty Income Corp (O) & American Homes 4 Rent (AHM)
cell towers: Crown Castle International (CCI) & American Tower (AMT)
date centers: Digital Realty Trust (DLR) & Equinix (EQIX)
healthcare: Welltower (WELL), Omega Healthcare (OHI), HCP Inc (HCP) & Ventas (VTR)
hospitality: MGM Growth Properties (MGP) & Hopitality Properties Trust (HPT)
self-storage: Public Storage (PSA) & Extra Space Storage (EXR)
education: American Campus Communities (ACC)
industrial: STAG Industrial (STAG)
office: Boston Properties (BXP)
malls & outlet stores: Simon Property Group (SPG), Federal Realty Investment Trust (FRT), SITE Centers (SITC), Kimco Realty (KIM) & Tanger Factory Outlet Centers (SKT)
logistics: Prologis (PLD)
energy: Enbridge (ENB) & Magellan Midstream Partners (MMP)
forestry: Weyerhaeuser (WY)
tobacco: Universal Corporation (UVV)
single tenant: STORE Capital (STOR)
diversified: VEREIT (VER) & Brookfield Property (BPR)
Nareit offers a searchable directory of REIT investments by category including data centers, diversified, health care, industrial, infrastructure, lodging/resorts, mortgage, office, residential, retail, self-storage, specialty & timberlands.