Determining which mortgage provides you with the best value involves more than simply comparing monthly payments. Use this calculator to sort through the monthly payments, fees and other costs associated with getting a mortgage. By comparing these important variables side by side, this calculator can help you pick the mortgage that works best for you. Click on the "View Report" button to see the results in detail.
San Diego Homeowners May Want to Refinance While Rates Are Low
The Federal Reserve has started to taper their bond buying program. Lock in today's low rates and save on your loan.
Are you paying too much for your mortgage?
Find Out What You Qualify For
Check your refinance options with a trusted San Diego lender.
Answer a few questions below and connect with a lender who can help you refinance and save today!
Comparing Canadian Mortgage Options
Life after college is usually hard, and you are likely to wonder what to do next. You are a young person harboring big dreams and living a life full of uncertainties. You just got a job, but you feel unsatisfied knowing you don't own a house. You desperately need to get on the property ladder to have the independence you want. What can you do to acquire a place to call home?
Like most young people who just started their career journey, your savings are scrawny and can hardly cover your bills. Life, on the other hand, is moving too fast and more responsibilities are coming your way. Will you ever own a house? What do you do now? Abandoning your dreams is not an option. Luckily for you, there are other options that can help you acquire the dream house you are yearning for. The most common idea is taking a mortgage, an option that Canada's housing industry has thrived on for years.
Mortgaging in Canada
Before we look at how mortgaging in Canada works, let us look at the definition of the term mortgage. A mortgage is a loan taken by individuals and businesses to make property purchases without paying the entire value up front. Simply put, it is a home or property loan, and it comes with different features to serve varying needs of clients. For this reason, it's important to understand the features that compliment your needs before you settle for a mortgage. This way, you are bound to make sound decisions.
Now let's take a look at mortgaging in Canada. Mortgages in Canada are either open or closed. The difference between the two is the flexibility of making extra payments. Read on to know which mortgage option suits you.
Open
Open mortgages in Canada have high-interest rates compared to closed mortgages with a similar term length. You will be required to make extra payments on top of the usual amount when it comes to open mortgages. However, an open mortgage is more flexible than the closed mortgage. Do you want flexibility and don't mind making extra payments? If yes, then open mortgages are suitable for you. Moreover, most Canadian lending institutions offering open mortgages are highly accommodating, and they allow their clients to take various actions during the term without facing a penalty as follows;
Breaking the agreement to change lenders before the end of your term;
Renegotiating your mortgage before the end of your term;
Paying off your mortgage completely before the end of the term;
Injecting extra money on top of your regular mortgage payments at any time.
Open mortgaging is recommended for clients who hope to move in the near future and those that plan to pay off their mortgages within the shortest time possible and have no problem with paying extra cash to top up payments from time to time.
Closed
Closed mortgages in Canada have low-interest rates compared to the open ones. They usually have limits on the amount of the extra cash that clients may be willing to commit towards their loan each year on top of their regular payments without any penalties. The threshold amount is clearly stated in their mortgage contract as a prepayment privilege. However, they are stricter and involving depending on the lender. Unlike open mortgages, closed mortgages in Canada carry a penalty in case the client breaches contract or decides to change lenders. A prepayment penalty is inevitable if the client makes an advance that exceeds what the lender allows, and if he or she opts to violate the mortgage contract. These mortgages are ideal for the Canadians who plan to hold on to their current homes for the whole of their loan's term.
Which one serves your needs? Is it the open mortgage or the closed one? Well, it all comes down to preference.
Mortgage terms
The mortgage market in Canada provides clients with varying time lengths in which their contract will last. In the agreement is everything outlined inclusive of the interest rate. The terms may be as short as only a few months or as long as five years or more.
With every end term, clients are expected to make a mortgage renewal. However, if a client is capable of paying off the loan by the end of the prescribed term, he or she does not need to renew it.
Some clients may also opt to renegotiate their loan agreement or pay off their mortgage before their term ends. Although this is possible, it comes at a cost. The client will be required to pay an extra amount as a prepayment penalty. The amount you are expected to pay is highly dependent on the type of mortgage you are subscribed to and the terms and conditions of your agreement.
While making a choice on the length of their term, clients are advised to consider if they are planning on moving or they want to maintain the same payment they are making for a considerably longer period of time.
Long-term
Long-term mortgage means clients can draw their budget as they will face the certainty of their housing costs for a longer time period. Nonetheless, it hinders their ability to effect changes to their mortgage contract for a number of years without the payment of the prepayment penalty.
With this option, clients are only eligible to pay a higher prepayment penalty for the first five years, and after that, the amount reduces gradually. In Canada, clients will only be charged three months' interest on the outstanding mortgage balance if they wish to make changes to their mortgage contract after five years.
Short-term
In the Canadian mortgage market, going for a short-term loan means that you should not wait for long if you have the intention of renegotiating your mortgage for a lower interest rate or even change lenders without having to pay any penalties. Short-term mortgages are a good choice if clients anticipate interest rates to go down or if they have the thought of changing their mortgage within a short period of time. However, in the instance of hiking interest rates, clients are required to renegotiate their mortgage at a higher interest rate.
Convertible term
The Canadian mortgage market also offers loans with convertible terms. In simple words, this means that some short-term mortgages could be extended to a longer term than previously prescribed. With the conversion or extension, the contract's interest rate is bound to change to a new rate offered by the lender.
Fixed interest rate
These mortgages have constant interest rates. If you are looking to acquire a house, a fixed interest rate mortgage would better suit you if you want to keep your interest rate constant. This is the best option if you anticipate that the market interest rates will shoot up over the term of the mortgage.
Variable interest rate
A variable interest rate mortgage can increase and decrease during the mortgage term. Choosing this option means you are looking for a lower interest rate than that of a fixed interest rate mortgage. New clients seeking to get a house through this option should keep in mind that both the rise and fall of interest rates are hard to predict. In Canada, for instance, the interest rates on mortgages varied from 0.5% to 4.75% within a span of 10 years, between 2005 and 2015. Hence, you need to be aware of how much increase in mortgage payments you would afford if the rates sky rocket.
Fortunately, some lenders in Canada offer an interest rate cap, which prescribes the maximum interest rate you can be charged on a mortgage. Therefore, you will never have to pay more in interest even if the interest rates rise. Also, they may present you with a convertibility feature that enables you to convert or even change your mortgage to attract a fixed interest rate.
Current Market Conditions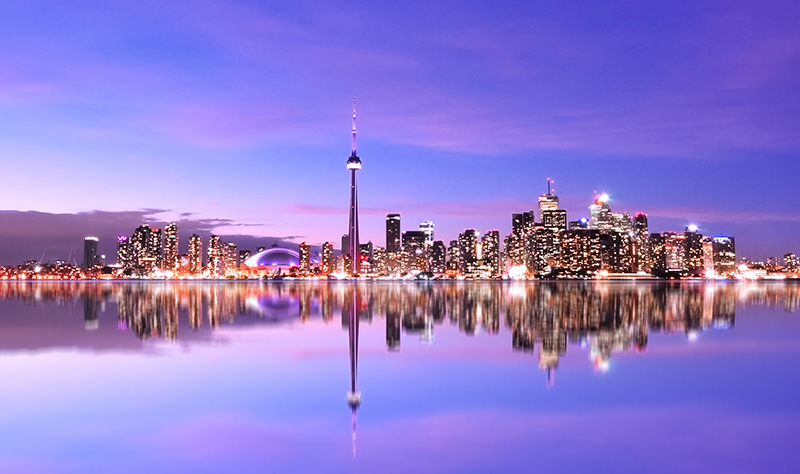 The housing market was overheated mostly in Vancouver and Toronto. Consequently, the federal government came in and tightened mortgage rules and measures to shift risks of defaulting mortgages to lenders. Big lenders in Canada like the Toronto-Dominion Bank have reported a slip in the domestic residential mortgage balances by 0.4%. Experts say that this has been the slowest annual growth in a span of about four years.
The Royal Bank of Canada, the biggest holder of domestic mortgages, has reported an average growth on mortgage balances by 5.5% in a year's time. The institution claims that that margin has been the slowest annual growth since 2015. However, these lenders have the hope that the housing market will be cushioned by the ever-increasing growth in population due to immigration, low-interest rates, and household income gains.
Also, the Bank of Montreal, another big player in domestic mortgage, has seen its books shrink for the first time in two years. It witnessed a 0.1 % slip in a three months period. Its mortgage balance increased by a 5.2 % margin from the previous year, which is the slowest annual growth so far.
The Canadian Imperial Bank of Commerce looks like the only lender with the most positive figures in this area. Its mortgage balances shot up by 12 % in a year's time. However, its growth also reduced to 2.3 %, which is the slowest growth in a year. However, these lenders have introduced lower loan-loss provisions that have helped boost their mortgage results.
The Canadian market cannot be harmoniously described since it has unpredictable ups and downs. Some regional markets are on their knees while others are growing. However, all this is attributed to the recent changes put in force by the government. The slow growth, however, is expected to continue gradually for the next few years. Therefore, as a new client seeking to own a house by taking a mortgage, it is highly recommendable to sit tight and wait for the market in Canada to cool off and stabilize before you make a move towards the acquisition of your dream home.
All in all, taking a mortgage is the best thing you can do as a young person. Do a lot of budgeting and know what you need. However, it's important to know that the journey will not be easy. You will meet a lot of hiccups, make hard sacrifices, and change your lifestyle to pay your mortgage. But in the end, you will feel ridiculously happy to own your dream house.