Calculate Real Estate Commissions & Rebates
This calculator will help you to estimate the cost of selling your home -- including the factoring in of the agent's advertised rebate.
Current Local Mortgage Rates
The following table shows current Ashburn 30-year mortgage rates. You can use the menus to select other loan durations, alter the loan amount, change your down payment, or change your location. More features are available in the advanced drop down
Determining the Cost to Sell Your Home
This calculator is a simple and easy way to quickly determine how much it'll cost you to sell your property. But before you get disheartened at the astronomical amounts you will be paying, it's important to understand why.
Agent, Broker, Broker-Agent, Who are these People?
When you hire a broker, in almost every case, you are hiring a team of agents that work directly under the broker. So your face to face contact will most likely be with one of the agents. In most states brokers are regulated by the government and must abide by very strict rules of professional conduct.
Commission: The Amount that goes to the Agent
Typically, your agent will present you with an agency agreement to sign. This agreement will state the percentage, or "commission" the brokerage is expecting to be paid, as well as any ancillary fees like advertising or marketing costs attributable to the sale of your property. While commissions are typically set by what is customary in your area, often times they can be negotiated according to the type and condition of property you are selling. This is especially the case when selling vacant land or commercial property.
Rebates Vary, but is it a Consumer Incentive or a Fancy Word for 'Hedging Failure to Sell'
In addition to commissions, some brokers or agents will charge extra fees for marketing, advertising, and even administrative services. For example, some of the larger brokerages canvas a various array of advertising platforms, like radio, newspapers, new home magazines, and even cable television. Sometimes brokers expect for these mass advertising fees to be paid up front. The reason for this is to cover the out-of-pocket costs to the broker should your property not sell. Many companies are using commission rebates as a way to attract home sellers since some state laws have changed over the past decade. Interestingly, the U.S. Dept. of Justice has a section dedicated just to this topic, as you can see a few examples here:
If Your State Allows Rebates, ASK for them!
One way to lessen the burden on all these commissions and fees is to ask for a rebate from your broker. Some states disallow rebates by law so make sure you ask the question whether rebates are lawful in your state. For example, your broker might offer a rebate if you are the procuring cause of the sale (i.e. you found the buyer). If your broker does offer a rebate make sure you have a clear understanding of how, when, under what conditions, and how much you can expect to receive. Get it in writing! You should do your proper due diligence by calling a few brokerages in your area to investigate customary commission rates and fees.
Are Their Different Kinds of Agents?
Yes. A real estate agent represents a buyer, a seller, or both parties. However, most states govern to what extent an agent can represent both parties. Be sure to talk to your agent about this and find out what he or she will do if that scenario arises in your sale. It's also important to understand the time frame in which the agent will expect to have the exclusive right to sell your property. That's right, if your property sells while your agency agreement is in effect, you will still have to pay your broker regardless of whether your agent had anything to do with the sale.
What Happens if My Property Doesn't Sell?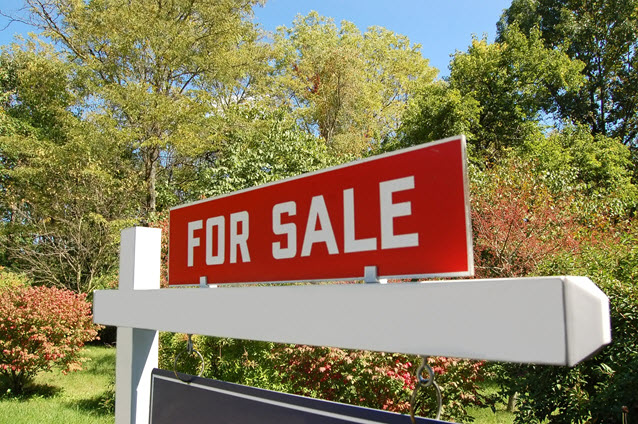 Typically a broker will expect at a minimum of six (6) months to try to sell your property. Some brokers will negotiate this time frame in your agency agreement so it's a good idea to ask your agent (and remember, get it in writing). The agency agreement will also spell out if you are required to pay them in the case where your property doesn't sell. If the time expires for the broker to sell your property and it still remains unsold, your agreement terminates. Most agents will try to get you to sign a new agency agreement and give them an additional six (6) months. You are not obligated to do this. Perhaps the reason your property didn't sell was a direct result of your agent performing poorly. If this is the case, it's a perfect opportunity to find a new agent.
Which Brokerage Should You Choose?
The best way to choose a broker is to do some research. Lots of people buy and sell properties every day. Talk to your friends and their parents. The best referrals usually come from someone who has been through the process. You want someone that is professional yet aggressive enough to do everything in their power to get your property sold quickly. Time is money! Usually the larger brokerages have better success at selling homes quickly simply because of the large number of agents it employs. Agents like to show other agent's in the same brokerage their client's properties first before venturing outward to the multiple listing service (MLS). If the listing and selling agents can keep the entire transaction under one brokerage, then that brokerage will get the full commission benefit. Talk to your agent about their specific track record to learn how long it took to sell other properties similar to yours in your area.
Ashburn Home Buyers May Qualify For Low Downpayment Home Loan Options
Explore conventional mortgages, FHA loans, USDA loans, and VA loans to find out which option is right for you.
Find Out What Loan You Qualify For & Get Pre-Approved Today
Check your options with a trusted Ashburn lender.
Answer a few questions below and connect with a lender who can help you save today!