New & Used Car Affordability Calculator
This calculator will help you to figure how much car you can afford. To help you see current market conditions and find a local lender current Ashburn auto loan rates are published in a table below the calculator.
Current Ashburn Auto Loan Rates
Is a New Car Calling Your Name?
So you need a new car? Well, actually, no one really needs a new car. We only need something to get us from point A to point B. It may be old, it may be used, it may be out of style, but as long as it's reliable what more do you really need? When you convince yourself that you need a new car what you are really saying is you "want" a new car and you want what you think it symbolizes. It's safe to say we all want a new car, but some of us realize that a new car is out of reach and we won't jeopardize our financial security to get one. Others are not so lucky. They are overcome with the glitz and glamour of a gleaming 4,000 pound machine and what they imagine it may bring them. But headache and heartache is all it may bring if they are not financially prepared for the burden. Use the calculator above to help you figure out how much debt you can afford.
Wise Shoppers Buy Used Cars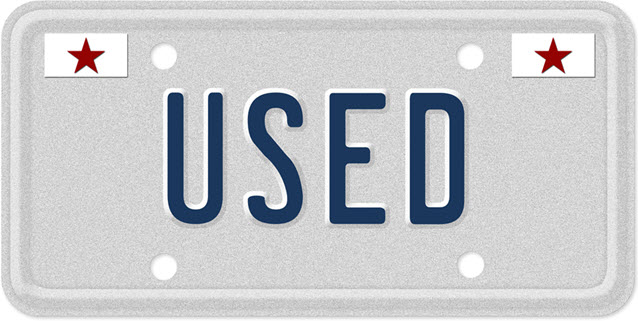 It's OK to go against the crowd, to be sensible, and to make the wise choice of a pre-owned or used vehicle. Check out Consumerreports.org for their used car reviews and consider something 1-2 years old. The insurance will be cheaper, and the car will most likely still be under warranty. And most of all, you will miss the first year or two of depreciation. Edmunds.com is also a good place to do some used car research.
Loan Common Sense
Ideally, it's best to save the largest down payment possible before making a major purchase. This will lower your monthly payment and total interest. Don't be fooled by advertisements that tout low monthly payments. They give you only a part of the whole picture. Make sure to investigate the length of the loan and the interest rate. You should opt for a loan with the shortest term you can afford. A $10,000 loan at 4% for 48 months has a monthly payment of $225.79 and total interest of $837.95. The same loan for 72 months has a lower payment of $156.45 but the total interest increases to $1,264.53. What good are low monthly payments if you are paying more in the long run and are in debt two extra years? Some short-term lenders (particularly title loan providers) may offer teaser rates, but then offset the lower upfront rates with other additional fees & higher renewal rates when the loan rolls over.
Shorter Term Loans Have One More Advantage…
They can keep you from being "up-side-down". This term refers to owing more on your car than the equity in it. When you make a payment, part of your money goes to interest and part to principal. In the beginning of the loan, most of the money is placed on interest. With long term loans it takes a much longer time for more of your money to be placed on principal, therefore delaying the amount of equity you build. If you decide to sell your car, you may owe more on it than the equity in it, thus being "up-side-down". Putting down a larger down payment can help to avoid this situation.
Shop Around for Your Loan
Credit Unions generally offer car loans at 1% to 1.5% lower than banks. So if you don't belong to one, it's a good time to think about joining. Get pre-approved for the loan before you start shopping. This gives you more choices. You will already know what rate your credit union offers, so when the salesman begins talking about financing, you will immediately know if he is giving you a good deal or not. Walking into the dealership without being pre-approved, gives the salesman the opportunity to charge you a higher rate since you will be uninformed and will have no ammunition with which to negotiate.
Ashburn Home Buyers May Qualify For Low Downpayment Home Loan Options
Explore conventional mortgages, FHA loans, USDA loans, and VA loans to find out which option is right for you.
Find Out What Loan You Qualify For & Get Pre-Approved Today
Check your options with a trusted Ashburn lender.
Answer a few questions below and connect with a lender who can help you save today!