Use this calculator to generate an amortization schedule for an Australian interest only home loan. Quickly see your repayment and how much interest you will pay. Press the report button for a full amortization schedule, either by year or by repayment.
Ashburn Home Buyers May Qualify For Low Downpayment Home Loan Options
Explore conventional mortgages, FHA loans, USDA loans, and VA loans to find out which option is right for you.
Find Out What Loan You Qualify For & Get Pre-Approved Today
Check your options with a trusted Ashburn lender.
Answer a few questions below and connect with a lender who can help you save today!
Australian Mortgages, Lenders, and Property Trends
If you're looking for a mortgage in Australia, you know how daunting this can be. There are so many factors to consider, as well as different mortgage options to choose from. This article will go over different Australia loan options including interest only loans and incentives like the First Home Owners Grant. The risks of interest only loans, hot real estate markets, popular lenders, and what happens if you default.
Types of Home Loans
If you're just starting to look at different home loan options, you realize there are many different ones to choose from. You also realize that some loans have a rate reset option, which might work for you. The most common types of home loans are listed below.
Construction Loans
A Construction Loan is taken out if you purchase land and want to build a house on it. You can break this loan into five portions and withdraw it as you need it. The five parts are the land, floors and joints, roof and framing, lock up, and final. Your interest rate will only apply to the parts you have taken out, so it will be lower until you withdraw all five parts. The overall price of the loan will go by the land value and the completed home value. To get approved for this loan, the lender will have to see council approved plans and a fixed-price building contract.
Honeymoon Loans
A Honeymoon Loan is known for having an introductory interest rate that you pay for a set period. This rate is usually a very discounted price, and the 'honeymoon' period can range from 6 months to 4 years. Once this period is up, the interest rate will move up to the normal market range, and you're usually stuck with it. A lender won't let you change loans once the introductory period is over. This loan is generally only offered to first time home buyers, and once the initial period is over, you go from paying the lowest price to one of the highest. If you choose this loan, it is a good idea to pay the price you'll be paying after the introductory offer ends. This will get you in the habit of spending the same amount each month.
Interest Only Loans
Australia offers Interest Only loan and these loans offer a period where you will pay only the interest portion of your mortgage. The primary benefit of this loan is lower initial payments for a set period. You are also able to pay more in the introductory period, which will lower your overall debt. A risk is that you can't afford the payments once the interest only offers ends. You will also be paying back more money in overall interest over the life of your loan. This loan continues to be one of the most popular loan choices throughout Australia.
Low Doc Loans
A Low Doc loan stands for a low document. You don't need any of the traditional proof of income; you sign a form saying you can afford this loan. This is especially attractive to self-employed people who don't have traditional proof of income. You will also need a good credit history and a history of making on time payments.
Professional Packages
This loan was originally marketed to high profile individuals who were looking for loans over $250,000 or greater. Now, a Professional Package can be as low as $100,000. They offer lower interest rates by bundling several fees together and pay one fee for special features instead of paying for each one individually.
Popular Banks and Lenders
Australia has many popular banks and mortgage lenders available. Bank Australia has over 3,000 ATMs and 24 separate branches all over Australia. They offer a wide variety of home loans and mortgage options. The Regional Australian Bank is located in New South Wales and helps its customers obtain a variety of home loans. A popular lender that caters to a broad range of customers is MOVE. They have over 22,000 members and do both mortgages and banking. A second popular lender is the Mortgage House company. They will compare a variety of loans and help you choose the one that is best for you.
Government Incentives
The government has incentives to encourage people to purchase their first home.
Defense Housing. Defense Housing is an option to consider. You can invest in a government home, and they will look after it for you. The homes are up to government standards and codes. They also offer guaranteed rent and leasing options.
First Home Owner Grant. The First Home Owner Grant was introduced in 2000. This grant is offered as a one time deal to potential home owners who meet the eligibility requirements. You will get funding to purchase and fix up your first home. It may not cover the entire cost, but it will help lower your overall mortgage cost, and this can lower monthly payments.
Regional Grants. Many territories in Australia offer grants to people who want to build a home in a regional area. The Regional Relocation Home Buyer Grant and the Skilled Regional Relocation Incentive will offer over $15,000 toward a buyer's regional property purchase.
Hot Australian Real Estate Markets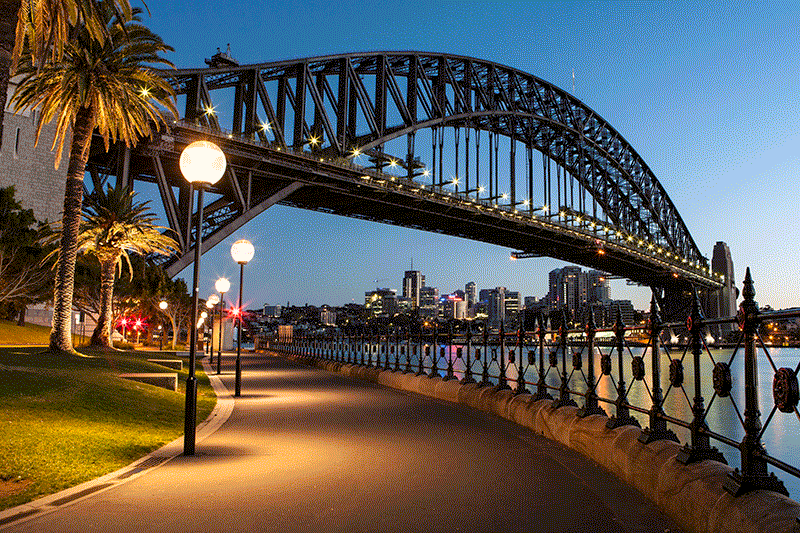 Much of South East Australia is currently seeing a property boom. Prices are soaring in places like Canberra, Melbourne, and Sydney. They have experienced anywhere from a 10 to 15 percent rise in housing prices in recent years. Scott Morrison warns that Australia is currently in a housing bubble and it is set to burst shortly. This means real estate prices could fall drastically in a short period. There is also the threat of buyers not being confident they can make their repayments once their loan grace period ends. This could plunge housing prices as more go into default.
What Happens if Someone Defaults on Their Mortgage?
By definition, a mortgage default is when someone is 90 days or more behind on their payments. If you default, a fee ranging up to $200 will be applied, and your overall interest will increase. This default will be reported to the credit bureaus, and it will be listed on your credit report. If you continue to be in default and don't attempt to fix it, you home can be foreclosed on. If this happens, the lender will repossess your home and sell it as a foreclosure or at an auction.
If you are defaulting, call your lender and see if there are alternate payment arrangements you can make. If the foreclosure process has already begun, seek legal advice. This problem will only get worse the longer you let it go.
This article has touched on the most popular home loans in Australia, as well as the popular lenders. We touched on the current real estate trends and incentives from the government for first time home buyers. Finally, we went over what happens if you default on your mortgage. If you plan on buying a house, shop around and find the best mortgage for you. This article can act as a guide and give you a general idea of what to expect.