The financial crisis of 2007 and 2008 sent the American housing market into a tailspin. New construction all but ground to a halt, and the market for existing homes was at its lowest point in recent history. As hundreds of thousands of families watched the equity in their homes slip away, the demand for new mortgages dropped to a staggeringly low number. It's been a long slow struggle back, but the US economy is finally making a welcome recovery. New constructions are on the rise, the real estate market is on the rebound, and more and more consumers are applying for new mortgages. Proof of the recovery, if proof were needed, can be found in the annual mortgage statistics that are collated by both the government and other independent research firms.
If you're interested in the current state of the US mortgage market, you need look no further. We've gathered together some of the most telling mortgage statistics to give you a general overview of the American housing market.
The Size of the Residential Mortgage Market
The US mortgage market continues to feel the effects of the sub-prime mortgage crisis, but the numbers are on the rise. According to the Federal Reserve, outstanding mortgage debt for single family residences declined significantly from 2011 to 2012, but has been growing in fits and starts since 2013. Interestingly, outstanding mortgages for multifamily residences held steady, and even managed grow, despite the economic crisis. By contrast, non-residential mortgages have remained relatively steady, even showing some consistent growth over the same four year period.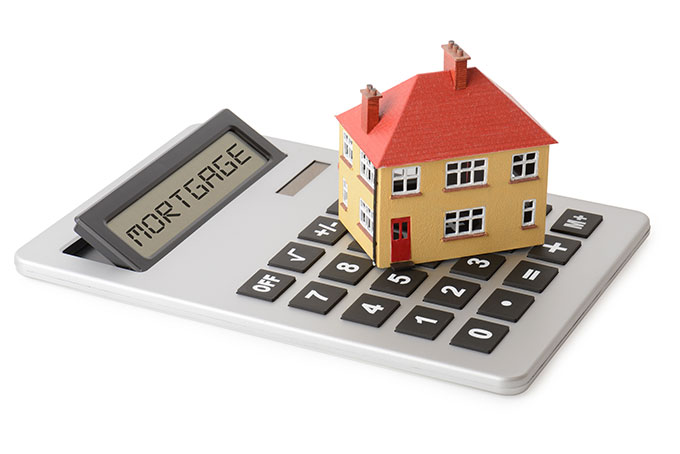 Mortgage Debt by Property Type
| Home type | 2011 | 2012 | 2013 | 2014(Q1) | 2014(Q2) | 2014(Q3) | 2014(Q4) | 2015(Q1) |
| --- | --- | --- | --- | --- | --- | --- | --- | --- |
| 1-4 Family Residence | 10,200,883 | 9,975,949 | 9,884,642 | 9,852,661 | 9,850,599 | 9,868,822 | 9,886,777 | 9,855,269 |
| Multifamily Residence | 856,224 | 889,167 | 926,274 | 936,470 | 949,270 | 967,579 | 998,551 | 1,020,236 |
| Non-farm, Non-Residential | 2,258,796 | 2,229,089 | 2,289,768 | 2,296,411 | 2,316,453 | 2,342,602 | 2,386,211 | 2,404,346 |
| Farm | 167,200 | 173,000 | 178,000 | 179,234 | 180,381 | 181,541 | 182,700 | 183,612 |
The forecast for the US mortgage market is strong, with an anticipated compound annual rate of growth of 2.9%.
What Are Current Local Mortgage Rates
The following Bankrate table shows current mortgage rates in your local market.
What Percent of Consumer Debt is Mortgage Debt
Despite the general decline in the American housing market, home secured debt still makes up more than 75% of all consumer debt in the United States. That includes new and existing mortgages, as well as home equity lines of credit (ie reverse mortgages and home equity loans). As of 2013, and the latest US census, mortgage and home secured debt stood at just over 8.5 trillion dollars; a 12% drop from peak levels recorded in the last quarter of 2008.
Average Mortgage Debt Per Family
From 2010 to 2013 the number of families with home-secured debt fell from 47.0% to 42.9%. These numbers reflect both a decline in home-ownership, and a reticence on the part of consumers to take out extended home equity loans. That being said, home-secured debt remains the most common type of debt held by families in the US.
Again, according to the latest census numbers, the conditional median value of home-secured debt for families in the United States fell by 2% from $117,500 in 2010 to $115,000 in 2013. The conditional mean value of home-secured debt during the same period fell from $165,400 to $156,700, showing a 5% drop in the average home-secured debt being held by families in the US. These declines clearly show a loss of consumer confidence following the financial crisis of 2008. Still, forecasts are positive, and all economic predictors point to an uptick in mortgages and other home-secured loan products.
(source: The US Federal Reserve's Survey of Consumer Finances)
Mortgage Defaults in the United States
There has always been a small percentage of mortgages that slip into delinquency or default, regardless of the prevailing economic climate. From 1979 through to 2006, the share of mortgage loans that were classed as 'seriously delinquent' (in excess of 90 days past due or in the process of foreclosure) averaged 1.7%; with a low of 0.7% in 1979 and a high of 2.4% in 2002 when the country experienced its first recession of the new century. However, the rise of 'sub-prime' or 'near-prime' lending in the middle of the decade led to an inevitable increase in mortgage defaults and delinquencies. Indeed, by 2008 the number of home loans determined to be 'seriously delinquent' or in default rose to 4.5%, nearly double the levels seen in 2002. The increased level of delinquencies preceded a sharp rise in home foreclosures, peaking at 1.2 million by the first quarter of 2008. To put that in perspective, that's an increase of 79% over the first quarter of 2007.
Following the recession of 2008, lenders became much more conservative in their lending practices. While that did not necessarily stem the tide of existing delinquencies, it did help to curb the rise of any new defaults or foreclosures. Mortgage loans that originated in the early to mid 2000's still account for the largest percentage of delinquencies, though they only make up roughly 38% of all outstanding home loans. Mortgages that originated after 2009 are performing much better, with a much lower rate of delinquencies and defaults. In fact, the number of mortgages written post 2009 now account for nearly 62% of all active loans, yet they only make up 15% of those classified as seriously delinquent.
(source: The Rise in Mortgage Defaults – Divisions of Research & Statistics and Monetary Affairs, Federal Reserve Board, Washington D.C.)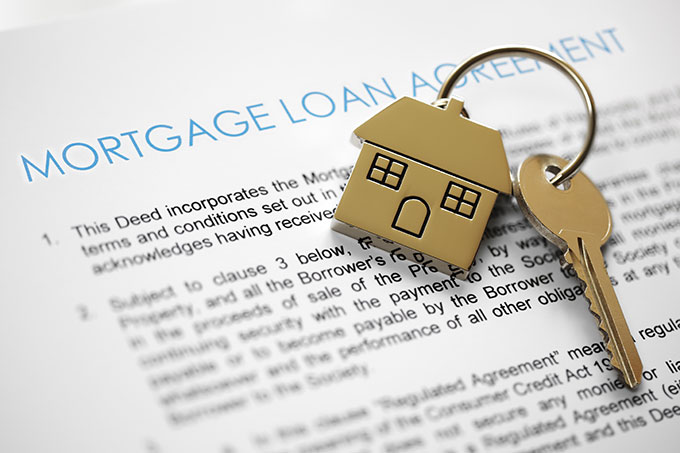 Mortgages – Fixed Rate and Adjustable Rate Formats
There are two primary mortgage formats in the United States, the fixed-rate and the adjustable-rate (ARM). Fixed-rate mortgages remain the most common, and most popular, mortgage product for US home buyers. With a fixed-rate mortgage, interest rates are set during the loan's origination and they remain constant throughout the life of the loan. Fixed-rate mortgages are offered at a variety of terms, Fixed-rate mortgages are offered at a variety of terms, typically in 15, 20 or 30 year formats, with a 30 year fixed-rate mortgage be the most popular throughout the US. The main advantage of these types of loans is that buyers are protected from any sudden and unexpected increases in interest rates while they hold the mortgage. Monthly payments remain predictable, as does the total cost of the loan itself.
Fixed-rate mortgages were the standard format prior to 1982 when congress passed the Garn-St. Germain Depository Institutions Act, after which banks and savings and loans in the United States were able to offer adjustable-rate mortgages to their customers. With an adjustable-rate mortgage, the initial interest rate on the loan is set below the current market value applied to fixed-rate mortgages. Over the term of the loan, interest rates are adjusted at predetermined intervals based on a set of market indexes. The main attraction of adjustable-rate mortgages is that they allow for lower initial monthly payments, and often allow consumers to qualify for larger home loans. However, with an adjustable-rate mortgage monthly payments can change frequently over the life of the loan, and when interest rates rise that can present a financial burden for the borrower. Still, adjustable-rate mortgages can be attractive to first time buyers, and to homeowners who intend to flip their property or expect to move within a short span of time.
Adjustable-rate, also known as variable-rate, mortgages may not be the most popular format in the US, but they are the prevailing home loan product in many other countries. Indeed, in the United Kingdom, Australia, and Canada they are the most common type of home loans, and in these countries it is extremely unusual to find a fixed-rate rate mortgage product. This is because the basic structure of the mortgage lending industry in most countries doesn't support long term lending. With the notable exceptions of Germany and Austria, in most European countries the predominant mortgage format remains the ARM or variable-rate loan.
Fluctuating Mortgage Rates in the United States
Interest rates on both fixed and variable rate mortgages are constantly in flux, and a review of their performance over the last several years reveals some interesting trends.
Interest rates on a 30 year fixed-rate mortgage were at their highest when they peaked at 18.45 during the fourth quarter of 1981. Indeed, from 1979 through 1990 interest rates on a 30 year fixed-rate mortgage remained firmly rooted in the double digits, and it is only in the last twenty years that they have slowly returned to, and ultimately bettered, pre-1980 levels.
Rates on 15 year fixed-rate mortgages have been relatively more stable over the last twenty years, reaching their highest level of 8.58 in the early to mid nineties. Since then, rates and points on 15 year mortgages have slowly declined, once again reaching an all time statistical low. The same holds true for 5 year fixed-rate mortgages and 1 year variable rate home loans, with both hovering at their lowest rates for products in their class.
The general public might find it surprising to learn that interest levels on most standard mortgages are lower now than they have been in over forty years. While much of this is due to the economic downturn of the last decade or more, it does make for a buyer's market, with current rates greatly favoring the consumer.
(source: Freddie Mac – Economic and Housing Research)
Mortgage Rates by Region
Of course, mortgage rates are also influenced by region, and where you buy a home will have a big impact on the available interest rates. Currently, rates are lowest on the upper East coast, with New York and New Jersey leading the country in most affordable mortgage rates. Arizona, New Mexico, and Florida continue to have the highest rates in the country, following the historical trends. To see where your state ranks among the national averages, check out this handy interactive map. It's updated regularly so you can track the rise and fall of mortgage rates in your region of the country.
5 Most Expensive States for Home Buyers
The recent economic crisis may have dealt the US housing market a devastating blow, but it is slowly returning to form. Spurred on by a strengthening economy and record low interest rates, real estate markets across the country are returning to (and some cases exceeding) their pre-recession levels. But as consumers return to the market, housing costs have begun to rise, particularly in some of the most desirable regions of the nation. For a greater perspective on the rising cost of home-ownership, let's take a quick look at the 5 most expensive states for home buyers in the U.S.
Massachusetts – Home prices have risen by 5.85% over the last year, a sure sign of the health of the state's housing market. The median home price in Massachusetts clocks in at $312,250, with the average being greatly influenced by prices on Nantucket Bay as well as in Middlesex and Suffolk Counties. Outlying regions of the state (Berkshire County and Franklin County) average much lower, with housing prices hovering around $170,000. Massachusetts also has one of the higher cost of living indexes in the country.
New York – While New York may be able to boast lower mortgage rates, housing prices are definitely well above the national average. The median sales price for homes in the Empire state have risen by more than 24% over the last year, reaching a statewide average of $317,191. As is to be expected, prices are highest in Westchester and Kings Counties. Housing prices in upstate New York remain the most affordable, falling anywhere between $70,000 and $100,000.
California – Unsurprisingly, the Golden State easily makes the list of top five most expensive states. Home prices have risen by 3.75% over the last year, reaching a median of $360,000. The statewide average is pushed up by prices along the coast, particularly in San Mateo and Marin Counties. California also has one of the highest cost of living indexes in the nation.
Hawaii – Hawaii has always led the nation in home prices, as well as cost of living. The median sales price for homes in the Aloha State have risen by 2.38% over the last year, clocking in at $430,000. The trend is predicted to continue, with prices rising by up to 5.25% over the next few years. The islands of Maui and Honolulu lead the state, with home prices averaging close to $500,000.
District of Columbia – While not a state as such, Washing DC tops the list of most expensive places to buy a home in the United States. With a median home price of $4549,498 the nation's capital leads the pack in home prices, and that's a trend that is expected to continue into the future. As one might expect, the cost of living in the District of Columbia is one of the highest in the country.
(sources: Find The Home's Guide to The Most Expensive States & Market Watch's Map of the Most Expensive and Cheapest States to Live)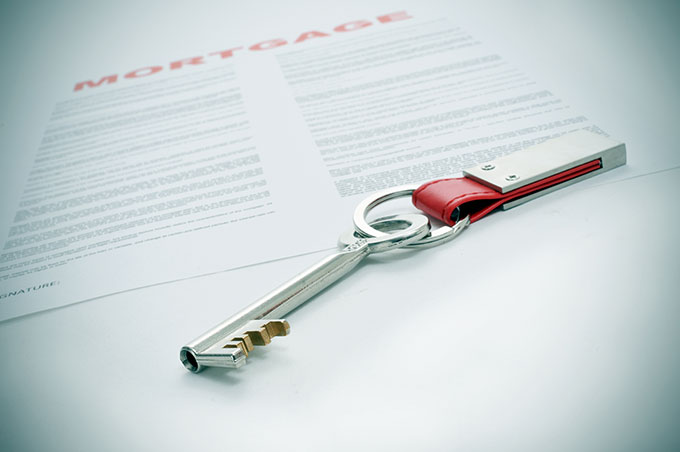 Least Expensive Housing Markets
While most states have seen their real estate markets rebound thanks to a strengthening economy, some are still a better buy for homeowners than others. Now that we've looked at the 5 most expensive states in which to buy a home, it's only fair that we touch on the 5 least expensive housing markets. They are, in no particular order:
Indiana – Home values in the Hoosier State have risen by only 1.8% in the last year, with median home prices hovering at around $112,000. While mortgage rates are a little higher than the national average, Indiana still makes the list of one of the least expensive states for home buyers in the United States. It also has one of the lowest cost of living indexes in the country.
Oklahoma – Oklahoma has been slow to feel the economic recovery, and home prices have remained on the low side of the national average with a median of $109,000. That cost jumps to around $145,000 for the state's metropolitan areas. In keeping with the lower home prices, the Sooner State also has a lower than average cost of living index.
Kentucky – Home values in Kentucky have risen by 1.0% over the last year, but are predicted to rise by another 3.0% over the next year or more. The median price for a single family home in the Bluegrass State currently stands at $127,500. Combined with low taxes and a lower than average cost of living index, that makes Kentucky one of the least expensive states in the country in which to buy a home.
Tennessee – The median home value in Tennessee is approximately $120,000, though in some areas like Humboldt and Knoxville you can easily find a single family home for between $50,000 and $60,000. Again, low taxes and a lower than average cost of living make Tennessee something of a buyer's market.
Mississippi – Home values in Mississippi remain lower than the national average, and the media price on a single family home in the more metropolitan areas comes in at around $114,000. Rural districts are considerably cheaper, with median prices hovering around $60,000. Housing costs in Mississippi are expected to rebound more slowly than other parts of the country, with an annual increase of 1.5% to 1.8%.
(sources: Zillow Research & Numbeo)
Residential Lenders
Top mortgage lenders in the United States (via MortgageStats.com):
Wells Fargo
Chase
Quicken Loans
Bank of America
U.S. Bank
PHH Mortgage
CitiMortgage
PennyMac
Flagstar
Freedom Mortgage
Residential Servicers
Top loan servicers in the United States (via MortgageStats.com):
Wells Fargo
Chase
Bank of America
Nationstar Mortgage
CitiMortgage
U.S. Bank
Walter Investment Management
Ocwen Loan Servicing
PHH Mortgage
Cenlar
The Statistical Home Buyer
At the heart of the mortgage market lies the home buyer, and their characteristics can tell us a lot about the housing market. As we round out our review of mortgage and housing statistics, it's seems appropriate that we take a brief look at home buyers in the United States, and how they navigate the mortgage market.
First Time Buyers – The number of first time buyers entering the housing market fell to its lowest percentage since 1981. In 2014, first time buyers comprised 33% of the US housing market, a drop of five points from the previous year.
Median Age and Income of First Time Buyers – The average age of first time home buyers in the United States stands at 31, showing little to no change over the last few years. Their average annual income was approximately $68,300. The median cost of homes purchased by first time buyers is$169,000.
Median age and Income of Repeat Buyers – The average age and income of repeat buyers remains relatively stable, with a median age of 53 and an income of approximately $95,000 per year. The average cost of a home purchased by a repeat buyer is $240,000.
Household Composition of Home buyers – The statistical make-up of home buyers has remained unchanged over the last few years, with 65% being married couples, 16% single women, 9% single men, and 8% unmarried couples.
Financing Profiles – 88% of all buyers financed their purchase, with younger buyers more likely to rely on financing than consumers aged 64 or older. 93% of first time buyers opted for a fixed-rate mortgage, with 35% financing their purchase with an FHA backed mortgage. The average down payment for first time buyers was 6% of the total cost of their home, while the average down payment for repeat buyers was 13%.
Housing Profiles – 79% of buyers purchased a detached single family home, while 16% bought a townhouse or condo. The average home purchased had three bedrooms and two baths.
Average Time Between Moves – The average time a family is expected to stay in their home is approximately 13 years. Data collected in 2011 suggested an average of 16 years for more than half of all homeowners in the US, but the survey was deemed atypical so the average was rounded down to compensate.
(sources: Surveys by the National Association of Realtors & the National Association of Home Builders)
As is to be expected, the housing market is subject to constant change, reacting as it must to the prevailing economic climate. The statistics we have provided for you here are a virtual snapshot of the US mortgage market as it responds to a strengthening economy and the return of consumer confidence in the American consumer. It should, we hope, provide a deeper insight into the current state of the US housing and mortgage markets.