The financial crisis of 2007 and 2008 sent the American housing market into a tailspin. New construction all but ground to a halt, and the market for existing homes was at its lowest point in recent history. As hundreds of thousands of families watched the equity in their homes slip away, the demand for new mortgages dropped to a staggeringly low number. It's been a long slow struggle back, but the US economy is finally making a welcome recovery. New constructions are on the rise, the real estate market is on the rebound, and more and more consumers are applying for new mortgages. Proof of the recovery, if proof were needed, can be found in the annual mortgage statistics that are collated by both the government and other independent research firms.
If you're interested in the current state of the US mortgage market, you need look no further. We've gathered together some of the most telling mortgage statistics to give you a general overview of the American housing market.
The Size of the Residential Mortgage Market
The US mortgage market continues to feel the effects of the sub-prime mortgage crisis, but the numbers are on the rise. According to the Federal Reserve, outstanding mortgage debt for single family residences declined significantly from 2011 to 2012, but has been growing in fits and starts since 2013. Interestingly, outstanding mortgages for multifamily residences held steady, and even managed grow, despite the economic crisis. By contrast, non-residential mortgages have remained relatively steady, even showing some consistent growth over the same four year period.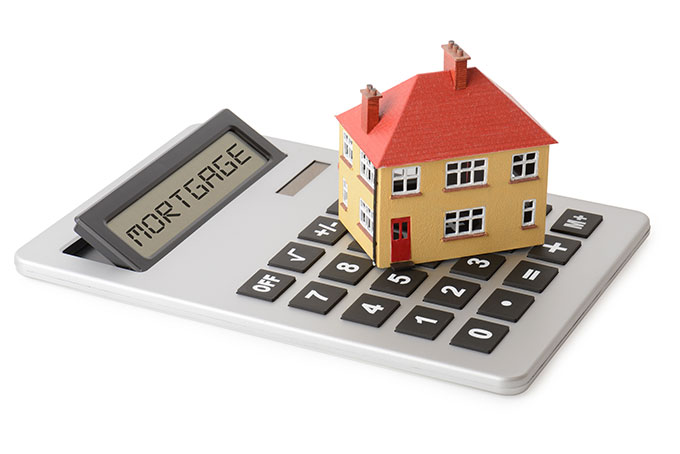 Mortgage Debt by Property Type
At the midpoint of 2018 there was over 15 trillion Dollars in outstanding mortgage debt across the United States. The following data from the Federal Reserve shows how mortgage debt has grown over time.
In recent years total mortgage debt has been growing at a rate of roughly 3.5% to 3.7% annually. The biggest pullback from the 2008 to 2009 global recession was in Q4 of 2010 with mortgage debt falling by 4.21%.
All numbers are in millions of United States Dollars at the end of the associated time period..
Date
Total
YoY △
YoY % △
1-4 Family Residences
Multifamily
Nonfarm Nonresidential
Farm
1949 Q4
54,282
29,152
7,772
11,848
5,510
1950 Q4
82,302
28,020
34.05%
44,615
11,817
17,344
8,526
1951 Q4
92,435
10,133
10.96%
51,161
13,422
18,456
9,396
1952 Q1
94,253
52,312
13,699
18,722
9,520
1952 Q2
96,746
53,989
13,975
18,975
9,807
1952 Q3
99,215
55,757
14,264
19,255
9,939
1952 Q4
101,600
9,165
9.02%
57,484
14,528
19,536
10,052
1953 Q1
103,983
9,730
9.36%
59,149
14,700
19,868
10,266
1953 Q2
106,947
10,201
9.54%
61,292
14,919
20,209
10,527
1953 Q3
109,425
10,210
9.33%
63,151
15,116
20,540
10,618
1953 Q4
111,950
10,350
9.25%
64,894
15,381
20,988
10,687
1954 Q1
114,085
10,102
8.85%
66,258
15,491
21,406
10,930
1954 Q2
117,322
10,375
8.84%
68,467
15,690
21,981
11,184
1954 Q3
120,757
11,332
9.38%
71,080
15,871
22,581
11,225
1954 Q4
124,713
12,763
10.23%
74,018
16,171
23,279
11,245
1955 Q1
128,671
14,586
11.34%
76,792
16,361
23,824
11,694
1955 Q2
133,115
15,793
11.86%
80,085
16,630
24,450
11,950
1955 Q3
137,348
16,591
12.08%
83,188
16,871
25,157
12,132
1955 Q4
141,566
16,853
11.90%
86,059
17,292
25,893
12,322
1956 Q1
145,393
16,722
11.50%
88,528
17,558
26,621
12,686
1956 Q2
149,832
16,717
11.16%
91,481
17,840
27,425
13,086
1956 Q3
153,816
16,468
10.71%
94,232
18,073
28,215
13,296
1956 Q4
157,459
15,893
10.09%
96,836
18,251
28,987
13,385
1957 Q1
160,751
15,358
9.55%
99,067
18,363
29,672
13,649
1957 Q2
164,000
14,168
8.64%
101,261
18,556
30,275
13,908
1957 Q3
167,673
13,857
8.26%
103,539
18,898
31,178
14,058
1957 Q4
171,028
13,569
7.93%
105,469
19,263
32,194
14,102
1958 Q1
173,967
13,216
7.60%
106,899
19,904
32,897
14,267
1958 Q2
177,934
13,934
7.83%
108,896
20,670
33,781
14,587
1958 Q3
182,578
14,905
8.16%
111,614
21,410
34,685
14,869
1958 Q4
187,790
16,762
8.93%
114,574
22,174