The Complete Guide to Grants for Low & Moderate-Income Homebuyers
Buying a home is taking on a major expense. Particularly challenging for low- to moderate-income homebuyers, purchasing a home means coming up with ample cash funds to cover down payment and closing costs, make any necessary repairs or updates to the home to make it your own, such as new flooring and paint, and a variety of other varied expenses.
Naturally, low- to moderate-income buyers often don't have the means to build up substantial cash reserves to cover these costs, at least not without years of pre-planning and savings. But that doesn't mean the dream of home ownership is out of reach. That's why we've compiled this comprehensive list of resources on grant funding opportunities for low- to moderate-income homebuyers: to point you in the direction of agencies, organizations, and other funding options to help you navigate the hurdles of purchasing a home and obtain the down payment or mortgage assistance you need to make your dreams a reality.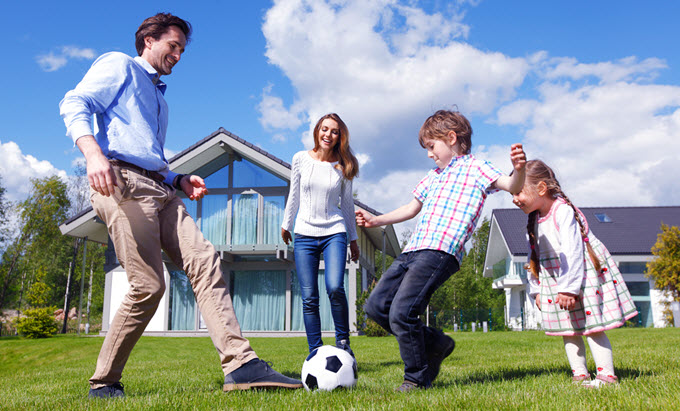 Helpful Information on Sustainable Home Ownership for Low- to Moderate-Income Families
The following resources provide helpful background information and insight into organizations aiming to make sustainable home ownership within reach for low- and moderate-income families.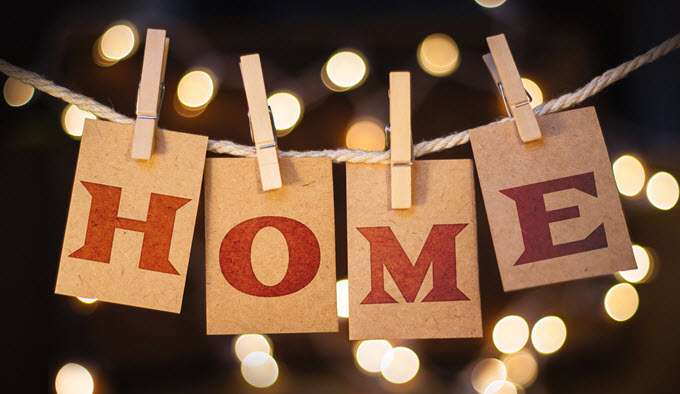 Fiscal assistance, housing counseling, sound lending, flexible underwriting, and backing from FHA's mortgage insurance all aim to make sustainable housing possible for families with low to moderate incomes. This article from the Department of Housing and Urban Development (HUD) describes the effects of home ownership and trends and differences by income and other demographics, as well as financing options and other assistance programs that aim to bridge the gaps for low- and moderate-income families.
Operation HOPE is an organization serving low-wealth neighborhoods through its Home Buyer's Program, which aims to help families living in these neighborhoods become homeowners and community stakeholders.
Mortgage insurance, direct lending, and grant programs are the primary assistance options available for low- and moderate-income homebuyers. This article explains that while there aren't as many programs available for low- and moderate-income homebuyers as there once were, there are still plenty of financing options and assistance programs that can help if you know where to look.
GrantsWatch offers ongoing, updated information on grants for the homeless. These grants are awarded to nonprofits to provide programs for the homeless, including counseling services, family stability, counseling, food pantries, parenting, emergency services, and shelters, but it's a great resource for low-income families to monitor as it can point to potential grant opportunities through organizations and agencies who receive funding awards.
Resources and Information on Home Buying for Low- and Moderate-Income Families
Finding financing and assistance options that your family qualifies for is only half the battle. Buying a home is a multi-step process, and it can take several months to find the perfect home within your budget, secure financing, and navigate the closing process. The following resources and information will help you navigate the murky waters of purchasing a home with ease.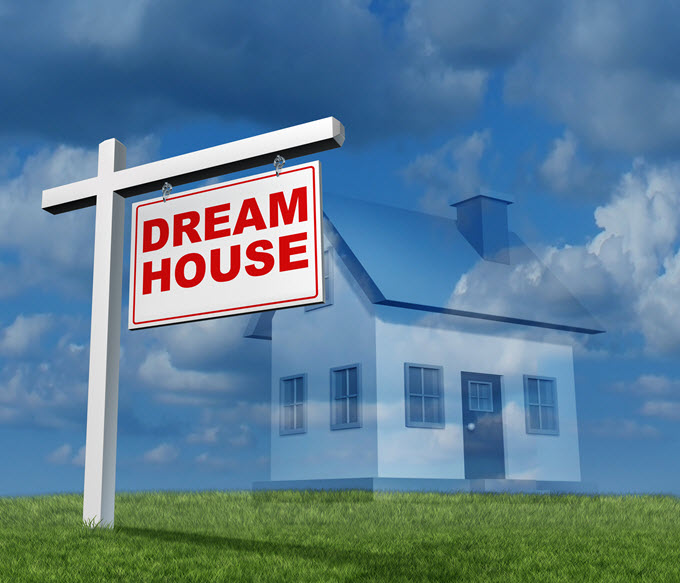 The U.S. Department of Housing and Urban Development (HUD) offers several excellent resources for home buyers. This resource is a wish list for prospective home buyers to guide the decision-making process and outline the features you desire in your new home, such as yard size, garages and carports, number of bedrooms and bathrooms, and other shopping criteria that will guide your search. Take this checklist with you when touring potential homes to determine how well each home you view meets your needs and preferences.
After negotiating a sale price on the home of your choice, it's time to secure financing. It's important for all homebuyers to have a clear understanding of their rights as a borrower, and this resource from HUD outlines them clearly for you.
Qualifying for a mortgage loan is a stressful situation for low- and moderate-income families, particularly families who have lower-than-average credit scores. This article from SFGate provides helpful information on where to turn for help. Likewise, this article outlines several sources of mortgage assistance, ranging from federal agencies to states and local governments.
TrustedChoice.com offers a clear-cut guide for buying a home for low-income families. This article outlines steps such as weighing the pros and cons of home ownership versus renting, considering HUD homes, looking into FHA financing programs, and other options.
Rental and Mortgage Assistance for Low- and Moderate-Income Families
The following resources provide information on rental and mortgage assistance programs available to qualified low- and moderate-income homeowners as well as those who are currently renting a home.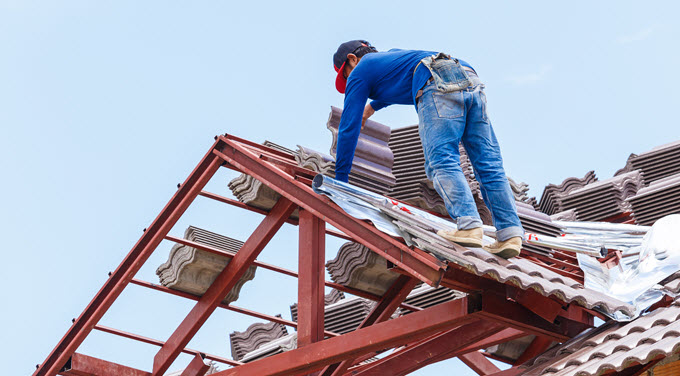 In most states, the state Public Housing Authority distributes federal funding for homeless programs. These funds are distributed to counties or municipal departments, or to approved businesses and non-profit organizations for the purpose of providing grants to eligible families to address homeless or potentially homeless situations. As this article explains, "Homeless families receive assistance for food, housing and medical expenses due to emergency needs. Those who are in danger of eviction may also receive assistance. Either call or visit a state's Public Housing Authority for programs available in that state."
The Salvation Army offers rental and mortgage assistance in some states, depending on available funding and other factors. As this article explains, "If you are trying to find a safe and affordable place to call home and to live in for years, or if you need a roof over your head for just one night, the Salvation Army offers emergency, transitional and permanent housing as well as shelter in states and counties across the country. Tens of thousands of people receive shelter and housing from the organization." Start with your local or state Salvation Army to find out what assistance is available in your area.
The U.S. Department of Housing and Urban Development (HUD) offers a number of services and assistance programs for low-income families. According to HUD.gov, the Rural Housing Stability Assistance Program "provides re-housing or improves the housing situations of individuals and families who are homeless or in the worst housing situations in the geographic area; stabilizes the housing of individuals and families who are in imminent danger of losing housing; and improves the ability of the lowest-income residents of the community to afford stable housing."
HUD also offers a Housing Choice Vouchers Program, which allows very low-income families to "choose and lease or purchase safe, decent, and affordable privately-owned rental housing."
The Federal Housing Administration (FHA) offers special loan programs that, while not exclusively for low-income families, are often well-suited to the needs of low- and moderate-income families. This resource outlines the various loan programs made available through FHA, including fixed-rate FHA loans, adjustable-rate FHA loans, energy efficient mortgages, and other options.
HUD offers several grant programs designed to provide affordable housing for low- and moderate-income homebuyers. "The HOME Investment Partnerships Program (HOME) provides formula grants to States and localities that communities use - often in partnership with local nonprofit groups - to fund a wide range of activities including building, buying, and/or rehabilitating affordable housing for rent or homeownership or providing direct rental assistance to low-income people. HOME is the largest Federal block grant to state and local governments designed exclusively to create affordable housing for low-income households."
Another program from HUD, the Self-help Homeownership Opportunity Program (SHOP), "awards grant funds to eligible national and regional non-profit organizations and consortia to purchase home sites and develop or improve the infrastructure needed to set the stage for sweat equity and volunteer-based homeownership programs for low-income persons and families."
USDA loans are another option for low-income families. The U.S. Department of Agriculture Rural Development offers a few types of home loans that fall into a category called "Section 502," which aim to help low- to moderate-income families purchase, build, renovate, or repair homes in rural areas. This article provides detailed information on the various loan programs available through USDA along with eligibility criteria.
My Mortgage Insider provides a detailed overview of mortgage assistance programs that are available to low- and moderate-income families. This article outlines programs such as the USDA's zero-down home loan program, USDA Direct Loans for low-income buyers, the FHA203K program for families who want to purchase and renovate a home with a single loan, and other options.
Down Payment Grants and Assistance for Low- to Moderate-Income Homebuyers
The down payment requirement on home mortgage loans is often the biggest hurdle for low- and moderate-income families. It can be difficult to save thousands of dollars in cash for a down payment when your income goes to paying rent, utilities, groceries, and all the other usual expenses faced by most families. Fortunately, there are some options for families who are seeking to purchase a home but need some assistance with the down payment. The following resources provide information on down payment grants and other assistance for low- to moderate-income homebuyers.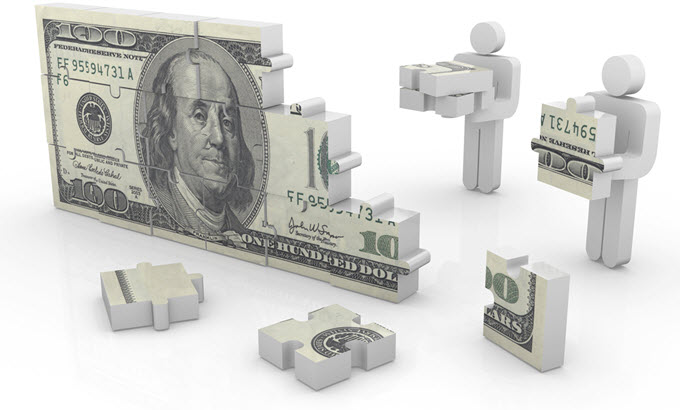 Homebuyers can earn as much as 120 to 140 percent of the median annual income in their area and still qualify for some down payment assistance programs. According to this article from Bankrate, "a buyer living in Orange County, Calif., can earn nearly $98,000 a year and qualify for a grant of up to 5 percent of the purchase price of the home, according to the requirements of one down payment assistance program available in the state."
Down payment assistance programs are often administered through state and local government agencies, or even through private charitable organizations. That means finding down payment assistance available to homebuyers in your city, county, and state may require a bit of legwork on your end. For instance, this resource discusses the details of the CalHome First-Time Homebuyer Mortgage Assistance Program, which provides down payment and mortgage assistance to low-income homebuyers "in eligible areas of the City and County of Sacramento."
There are also special grants and financing options for people with disabilities, such as disabled Veterans. Disabled World is a great resource for learning about these programs if you or someone in your family has a disability.
If you have less than 20 percent of the purchase price of your new home to put down as a down payment, you can opt for private mortgage insurance (PMI) or a piggy-back loan. This article describes these options, their implications, and other loan options such as FHA loans and VA loans which may not require a 20 percent down payment.
Citizens Bank outlines several options for down payment assistance, including state-administered down payment assistance grants, FHA down payment options, down payment programs from HUD and the U.S. Treasury, and more.
NewHomeSource also provides helpful information for homebuyers on various means of getting assistance with your down payment or methods for navigating this usual requirement. For instance, this article discusses homebuyer programs, which offer options such as low interest rate home loans, down payment and closing cost assistance that must be repaid if the home is sold within 5 or 10 years, and other options.
Whether you're living paycheck-to-paycheck or you've managed to set a little money aside to work towards your dream of home ownership, there are many programs and options available to low- and moderate-income homebuyers. With ample resources and information at your disposal, becoming a homeowner is within reach.