Home sellers have a lot to consider. Moving is a major commitment in itself, presenting logistics challenges and other unfamiliar demands. And since moves often lead to newly purchased homes, many sellers simultaneously play the role of buyer. Despite the trials of relocating, a significant share of home sellers add to the burden by taking-on duties traditionally left to Realtors.
For sale by owner (FSBO) is an alternative strategy used by some sellers to market their homes for sale. Rather than hiring the services of professional real estate agents or brokers, these motivated owners adopt the role themselves, designating their homes "For Sale by Owner."
FSBO has advantages when compared to conventional home-selling, but there are drawbacks to the approach, which may outweigh the benefits for some sellers. Despite the public's do-it-yourself attitude, the National Association of Realtors would certainly encourage sellers to leave the job to professionals. Much like self-inspired home improvements, the line must be drawn on what a homeowner can personally accomplish and what requires expert attention. According to professional realty organizations, selling your home is inarguably the latter. For capable owners ready to put their homes on the block, however, FSBO represents a strategy worth exploring.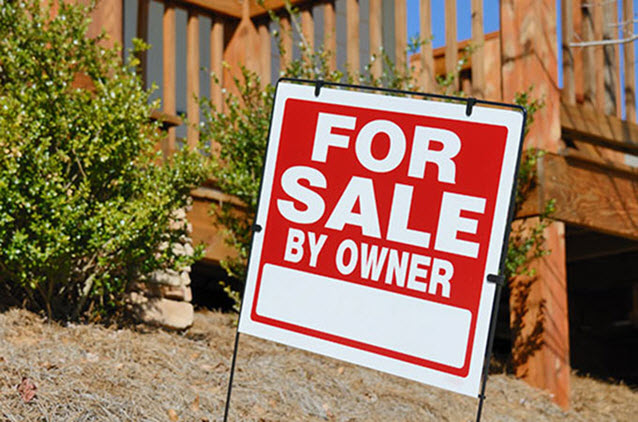 Brokers and Agents Play Traditional Roles
In the past, professionals took a full-service approach to their specialties – and the public demanded it. Station attendants pumped gas, doormen greeted apartment residents, and doctors even made house calls. But as the pace and flow of society evolved, these practices fell aside. Modern residents simply take care of these things themselves, rather than counting on others. The same spirit drives a renaissance of self-starters willing to try anything – including selling their own homes.
Home sellers traditionally enter into partnerships with realtors hired to list and sell their properties. The owners may have preconceived ideas about the value of their homes or general awareness of market conditions, yet most work with professional real estate agents.
Typically, a realtor contract establishes an agent or broker as a client's designated home-selling representative. To protect all parties, arrangements are frequently made exclusive, obligating agents and sellers to conduct themselves in particular ways. Sellers, for example, cannot hire competing realtors to simultaneously promote the sale of a home. And agents must vigorously promote each client's interests. For their trouble, realtors ultimately share in the proceeds from the homes they sell.
A real estate agent's commission is negotiated ahead of time, usually representing a percentage of each sale. Six-percent is a typical commission for the realtors' share of a residential sale. This sum is frequently split evenly between the seller's agent and the buyer's representative. It isn't always, occasionally being divided unevenly, granting a larger share to one of the agents. Following closing, commission payments are distributed to the real estate brokerage, before being shared with agents responsible for making the sales. It is an unusual payment process, when compared to traditional employee relationships and even the way contractors and other self-employed workers are paid. Unlike employees and pre-paid service providers, realtors do not receive payment until a deal is consummated. If a home doesn't move, their efforts to sell it go unrewarded.
When a home does sell, realtor fees are traditionally deducted from the proceeds of the sale. Like the actual percentage paid, the party responsible for realtor commissions is also subject to negotiation. In practice, commissions generally come from the seller's side of the table. Prudent sellers account for these costs when they accept an offer, so in the end, buyers' money often ends-up paying realtor costs. For a seller, however, removing an agent's commission still furnishes an opportunity to clear more money on the sale. Saving money on fees and commissions is the primary reason most home sellers pursue FSBO.
Much to Do
The decision to market your home by-owner is not one to be taken lightly. Too often, ambitious self-starters fail to recognize the significance of the undertaking, only to find their lifestyles do not have room for FSBO commitments. Before launching, a thorough assessment of your flexibility and availability are in order. Remember: As soon as your home is advertised for sale, you become not only a part-time realtor, but also your single best chance of selling your home.
FSBO duties rise above and beyond standard moving tasks. Make sure all your bases are covered before committing to self-representation.
Find a New Home – Your search for housing may not unfold as planned, so acting as your own selling agent can interfere with your ability to move your buyer's deal forward. Utilizing a real estate agent, on the other hand, opens doors in both directions – for maximum exposure as a buyer and
Arrange Logistics – Moves range from cross-town shuffles to major upheavals taking families great distances. Each case presents logistical concerns, including hiring movers, coordinating dates and times, and responding to last-minute moving crises. FSBO adds another layer of responsibility, which can lead to scheduling conflicts and other clashes.
Transfer Your Household – Setting the stage for a seamless transition requires legwork and attention to detail. As you look toward the future, FSBO can be a burden holding you to the past.
Assume New Roles – Changing schools and jobs are major milestones, especially when coupled with other moving pressures. Before pursuing FSBO, weigh responsibilities waiting for you at your destination. If a new job or changing roles are demanding, your home-selling effort will suffer.
Homeowners willing to sell by-owner face another series of hurdles. In addition to the typical trials of moving, listed above, FSBO requires planning in the following areas.
Investigate the Market – Understanding market conditions and tracking home prices are important early steps as you shape your plan. Noting general sales trends in your area helps manage your expectations and provides insight about timing.
Prepare the Property – Prudent updates and repairs enhance a home's value, so preparation often includes painting, minor repairs, landscaping and electrical/plumbing upgrades. Prior to showing the property to potential buyers, FSBO candidates are also responsible for staging the home to highlight its best features.
Gather Documents – Much like buyers, home sellers must furnish certain documents to expedite the closing process. Tax records, titles, financing details and receipts for major work should be assembled in advance, to avoid closing delays. Pertinent information also helps sell your home, so photos and other records should be used as marketing aids to support your FSBO campaign.
Price It – Though it may sell for a lower price, your designated asking price sets the tone for negotiations. Priced too high, your opening offer may discourage potential buyers, yet aiming short could leave substantial sums on the table. The months leading up to your sale furnish valuable research opportunities for consulting online listing resources and even attending open houses to compare area homes for sale.
Promote It – Advertising and marketing are essential for attracting buyers, so your role as salesperson should not be underestimated. General advertising includes placing a sign in the yard and posting free ads online. But targeted efforts, aimed at those most likely to buy your home, may also be required to call the right kind of attention to your property. Paid MLS listings furnish the best exposure and will generate traffic to your showings.
Show It – Open houses are efficient for sharing your home with potential buyers, but you'll also need to be available by appointment. In addition to serving as tour guide, showings are your chance to inform interested parties about your home's desirable features. Owner/sellers have a particular advantage influencing buyers, because of their intimate perspective and knowledge of the home.
Negotiate and Manage Offers – Fielding offers is another specialty required for successful owner selling. To be most effective, establish your bottom line in advance, for consistency. And to negotiate from a strong position, know what you have, so buyers don't surprise you with deficiencies or other issues with your property.
Close the Deal – It is your responsibility to meet rules and regulations governing your real estate transaction. In the Eastern United States, for example, self-representation is not restricted, but many state laws require a real estate lawyer to administer the closing process. Other conditions may also apply, so a thorough inquiry should be conducted before putting your home up for sale.
Benefit Analysis – Is FSBO Your Best Approach?
The number of homes For Sale by Owner peaked in the nineteen-nineties, representing nearly 20% of homes sold. The share has diminished in recent years, dropping from 13% in 2008 to 11% in 2009, and less than ten-percent of all sales in 2012.
No legal requirement dictates you must sign-on with a real-estate agent in order to sell your home, but professional consultation brings benefits. There is perhaps far more work to be done in being a first time seller than there is in being a first time buyer, especially if you go the DIY route. On the other hand, motivated sellers with marketing and financial savvy can use FSBO to save the cost of commissions. In the end, your unique skill-set may be the difference between successful self-representation and a failed effort. Design, building and legal experience, for example, give you an advantage selling by-owner. Without a foundation in promotion, building science, finance, or some other related field, selling by-owner poses an uphill battle. For the best results, look at your strengths to determine whether FSBO is right for you.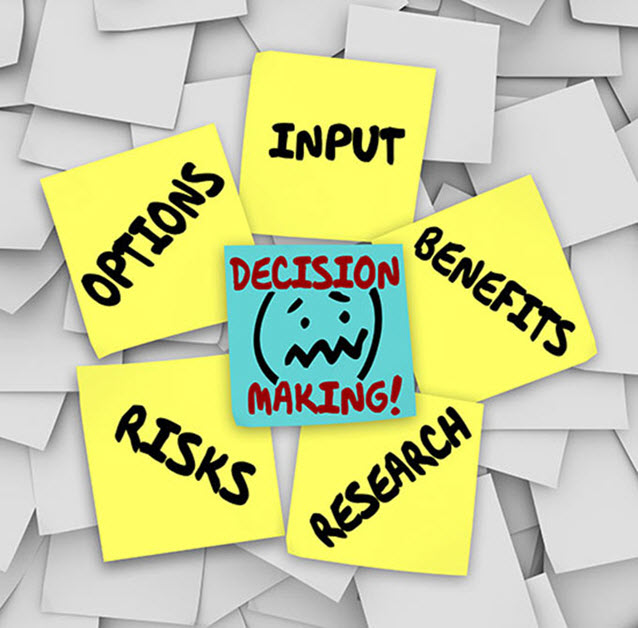 Saving a potential 6% Realtor commission on the sale of your home is an enticing prospect, representing tens-of-thousands of dollars on an average transaction. Not surprisingly, money is the primary motivator for owners entering the FSBO market. But there are other benefits, as well. Autonomy, for instance, is important to some sellers, who prefer to do business on their own terms, without a middleman. The negotiation process is also simplified for self-sellers, who work directly with potential buyers instead of passing information between agent representatives. As a result, selling by-owner can lead to quick sales, especially in sought-after neighborhoods with built-in demand for housing.
Despite the potential for savings and other flexible benefits, FSBO is lacking in some important areas. To earn their commissions, brokers and agents perform vital home selling duties, which can make a difference in the speed and value of a home sale. Before committing to FSBO, consider various ways real estate brokers and agents influence seller outcomes.
ROI Recommendations – Realtors know what it takes to sell a home. Their experience yields practical suggestions for increasing your home's marketability. By pointing out improvements and cosmetic corrections that influence buyers, agents' recommendations help focus resources where they'll create high return on investment (ROI).
Create Demand – Calling attention to your property is an essential first step for drawing-in likely buyers. To generate interest, a realtor quickly creates an MLS listing for your property, making it visible to house-hunters and other real estate professionals. Agents affiliated with large realty companies also benefit from corporate websites and in-house promotion supporting their listings. Your reach is extended even further when working with top sellers, who typically employ teams of assistants to aid their efforts. In such cases, junior staffers and realty apprentices are also at-work promoting your property.
The Legwork – Once underway, home-selling campaigns generate daily demands, which can be difficult for self-sellers to manage. Professional realtors, on the other hand, are available for showings at all times during the day and also dedicate weekend hours to conduct open houses.
Industry Connections – Seasoned real estate professionals bring valuable industry contacts to their listings. Networking between agents, for example, exposes your home to buyer representatives and their clients. Connecting buyers and sellers is the bottom line, so access to buyer agents is a crucial contribution made by realtors. Agents are typically well-connected among financing experts, as well, so they can furnish mortgage referrals and help crunching numbers. And since home inspectors also play an important role moving deals forward, agents and brokers are often prepared with recommendations for certified inspectors.
Strong Negotiations – If you are like most owners, you'll buy and sell only a few homes during your lifetime. With limited experience, you may not be equipped to negotiate the best possible sale price for your home. Professional agents, on the other hand, rely on commissions, so are skilled at negotiating for sellers. Their experience exposes lowballing tactics used by bargain-hunters. And their ability to make buyer concessions without major sacrifices results in higher sale prices than many FSBO properties.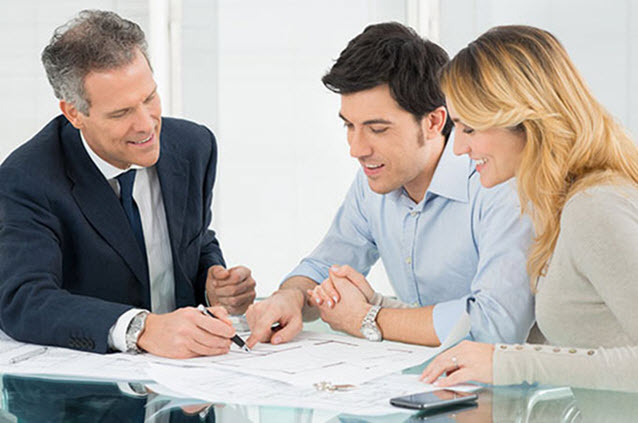 For Sale by Owner is nothing new. In fact, fewer sellers are adopting the practice each year, compared to its popular peak two decades ago. Most still seek savings in the form of reduced commissions, but for some owner/sellers the true benefit is a fast, straightforward sale. The strategy eliminates middleman commissions by cutting out real estate brokers and agents. But at what cost?
The professional experience and industry access real estate brokers provide are beneficial during staging and negotiations. And professional practitioners also do the groundwork, managing showings and promoting properties through insider channels. Your agent's market savvy and the exposure he or she brings to your property can be the difference between competitive offers and a sluggish sale. Each seller ultimately weighs the risks and benefits of FSBO, which should be carefully measured against the advantages of a more traditional approach.