Fair and Affordable Housing Resources for Everyone
Intro
Everyone deserves a safe, affordable place to live. However, despite huge advancements in fair housing since the passing of the 1968 Fair Housing Act, housing discrimination is still very prevalent today. Most instances of housing discrimination go unreported, but the National Fair Housing Alliance estimates that there are four million violations of fair housing laws each year.
Individuals, families, and communities must stay vigilant in the fight for fair and affordable housing. Following is a resource guide designed to help those fighting for fair and affordable housing in their communities have an even greater impact.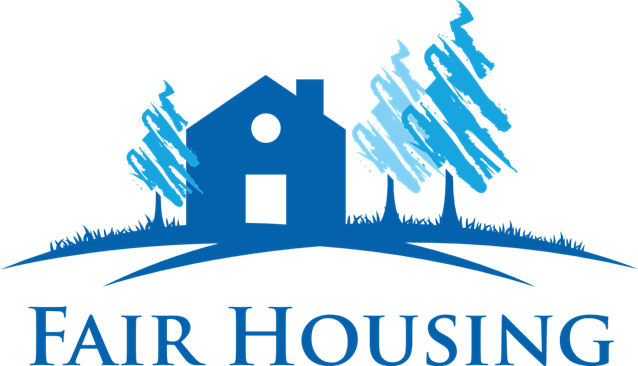 Table of Contents
The State of Fair and Affordable Housing Today
Today, in the U.S., many communities are suffering from a housing crisis. As the National Low Income Housing Coalition's "Out of Reach 2014' points out, due to low wages, individuals and families can't afford places to live in many of the nation's communities.
Unfortunately, opponents wrongly hold that affordable housing negatively impacts communities, causing crime to rise, schools to worsen, and real estate prices to fall. However, when affordable housing is "fully incorporated' into a community, rather than placed on the outskirts, it attracts businesses, provides citizens access to better schools and job opportunities, and creates diverse, thriving communities.
Fight for Yourself
Know your rights. Many laws and national policies have been created to ensure that every American has equal access to housing. These laws and national policies are administered by the Office of Fair Housing and Equal Opportunity. The FHEO offers a brief summary of each of these laws and executive orders here. Learn more about each of them below:
Fair Housing-Related Presidential Executive Orders:
Report housing discrimination. The National Fair Housing Alliance offers a helpful overview of what housing discrimination looks like. Anyone who feels they have been discriminated against based on race, color, national origin, religion, sex, familial status, or disability should absolutely report the violation. The U.S. Department of Housing and Urban Development offers two options:
1) File a Housing Discrimination Complaint by filling out HUD's online Housing Complaint Form.
2) Call the Multifamily Housing Complaint Line, which enables citizens living in HUD-insured and -assisted properties to report "complaints with a property's management concerning matters such as poor maintenance, dangers to health and safety, mismanagement, and fraud.'
Stay informed. The National Low Income Housing Coalition publishes Tenant Talk, a quarterly newsletter that addresses issues affecting low income tenants. Subscribers can sign up to receive multiple copies of the newsletter so that they can distribute copies to others in their community. Past issues of Tenant Talk are available here. You can also find a variety of housing grants and other down payment assistance programs here.
Fight for Your Family
*If you need help finding affordable housing for your family, check out the Non-Profit Housing Association of Northern California's six-step process here.
Learn how to recognize housing discrimination. It is important that you understand how to recognize housing discrimination and how to take action when you do. Consumer Action provides a community-based training guide, Recognizing and Fighting Housing Discrimination.
Be active with the Fair Housing Advocacy Agency in your area. The National Fair Housing Advocate Online keeps the public informed about housing discrimination. Learn more about housing discrimination in your area and what you can do by contacting your local Fair Housing Agency.
Take political action. The National Low Income Housing Coalition (NLIHC) offers several ways to fight for and uphold your family's right to fair and affordable housing:
Seek out Tenant and Landlord counseling. If you feel that your family is being discriminated against you can seek out free or in-person counseling. Some communities offer access to housing counselors trained in tenant/landlord law who can inform you how to enforce your rights.
Get your kids involved. It's never too early to learn about the importance of fair housing. That's why HUD created Franklin the Fox, the fair housing mascot. Franklin's Fair Housing Coloring Book teaches kids to "dare to be fair' and introduces them to the basic tenets of fair housing.
Fight for Your Community

Review Community Tool Box's Action Steps. Community Tool Box is a service of the Work Group for Community Health and Development at the University of Kansas. The group has put together a comprehensive list of "action steps for citizens' seeking to fight for fair and affordable housing in their communities.
Learn how Community Development Block Grant Program funds are used in your community. The CDBG was signed into law by President Ford. It invests billions of dollars into communities to improve public facilities and produce affordable housing.
Fight exclusionary zoning laws. It is still common practice for jurisdictions to try to use zoning laws to prevent affordable housing development in communities. The Fair Housing Council of Suburban Philadelphia provides the "Fact Sheet on Fair Housing and Zoning and Land Use,' which overviews this practice, and using examples of past cases, shows how to spot an exclusionary zoning law.
Advocate for inclusionary housing. Inclusionary housing is the practice of requiring that affordable housing be included in all new housing developments. The Non-Profit Housing Association of Northern California created the Inclusionary Housing Advocacy Toolkit to teach citizens how to advocate for these initiatives in their communities.
Take advantage of HUD outreach tools. HUD offers a wide variety of outreach tools to help you educate those in your community about the importance of fair and affordable housing. The tools include educational brochures, posters, handouts, and more, many of which are available in multiple languages.
Register voters. One of the best ways to take action in your community is to "get out the vote.' This Voter Registration and GOTV Toolkit offers six easy steps for implementing a voting campaign as well as information on how to implement voter registration, education, and mobilization at different types of housing facilities.
Fair Housing for the LGBTQ Community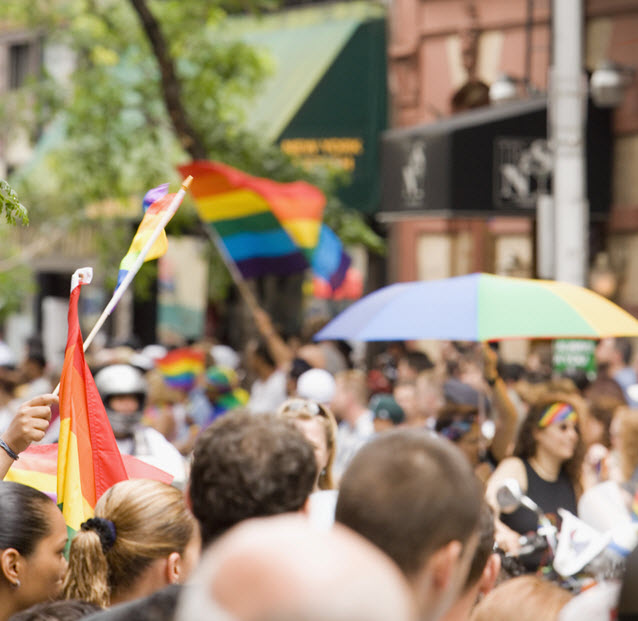 Housing laws can be tricky to navigate, but unfortunately, because of rampant discrimination, the process can be even more arduous for those who identify as a member of the lesbian, gay, bisexual, transgender, queer (LGBTQ) community. It's important to know your rights whether you're looking to rent or buy, and whether you're shopping solo or with a partner. This guide will provide you all the information you need to know about housing and estate laws, as well as what qualifies as discrimination and ways to fight it.
Housing Law
It's important to note that there are two main levels for housing law. There's federal law, generally outlined by the Fair Housing Act (FHA), and state law. Since policies will vary from state to state, we'll first discuss federal law.
Part of what makes housing so volatile for the LGBTQ community is the fact that the FHA doesn't actually cover sexual orientation and gender identity. It does prohibit discrimination based on race, color, national origin, religion, sex, disability and familial status. While this makes it more of an uphill battle when discrimination does occur, there are ways to make the FHA work for an LGBTQ case.
If the prejudice is based on non-conformity with gender stereotypes, it can be argued as discrimination based on sex and thus a violation of the FHA. For example, if a gay man is rejected for housing because the provider believes he doesn't conform to how men "should" act, he is protected against sex discrimination under the FHA. Further, because the FHA prohibits discrimination against those with disabilities, a member of the LGBTQ community cannot be rejected because he or she is even perceived to be afflicted with HIV/AIDS.
The FHA applies to any housing being sold or rented, as well as to mortgage lending.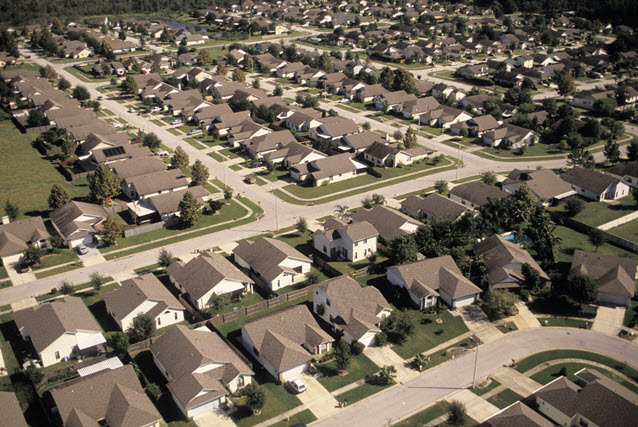 But housing laws can also vary depending on what kind of building you're dealing with. Providers that receive funding from the Department of Housing and Urban Development ( HUD ) as well as those that have loans insured by the Federal Housing Administration are subject to the HUD ' s Equal Access Rule. This requires equal access to HUD programs with no regard to an applicant's actual or perceived sexual orientation, gender identity, or marital status. In other words, federal housing programs are never permitted to discriminate based on someone's status as a member of the LGBTQ community.
The good news is that there are some states that specifically protect the LGBTQ community from housing discrimination. Currently, 20 states — Washington, Oregon, California, Nevada, Utah, Colorado, New Mexico, Minnesota, Iowa, Illinois, Maine, Vermont, Massachusetts, Rhode Island, Connecticut, New Jersey, Delaware, Maryland, New York, and Hawaii — plus Washington, DC, have non-discrimination housing laws that cover sexual orientation and gender identity. An additional two — Wisconsin and New Hampshire — have non-discrimination housing laws that cover sexual orientation (but not gender identity). Some local jurisdictions have created new legislation to tackle sexual orientation discrimination in both housing and employment, but it varies from area to area.
There are also factors to consider when buying or renting a home with a partner. This resource from the Human Rights Campaign covers everything from the pros and cons of splitting your mortgage tax to protecting your partner's stake in the home in the event of your death. The good news is that with the federal legalization of same-sex marriage, LGBTQ married couples now have access to the same legal rights and benefits that heterosexual couples do. For unmarried cohabitating couples, though, some additional precautions will need to be considered.
A Note on "Religious Exemption"
The idea of "religious exemption" has been used in a lot of legislation that works against the rights of the LGBTQ community. One of the most recent instances occurred in Mississippi earlier this year, when the governor signed the Protecting Freedom of Conscience from Government Discrimination Act(HB 1523) into law. It gives exemptions from the law on religious grounds; in other words, it means that a person can deny a member of the LGBTQ community housing (or other opportunities) because he or she condemns homosexuality on a religious level.
When it comes to laws like these, there isn't much you can do on an individual level, but there are a lot of organizations that want to help! Below are resources that can help you on your quest to fair home shopping.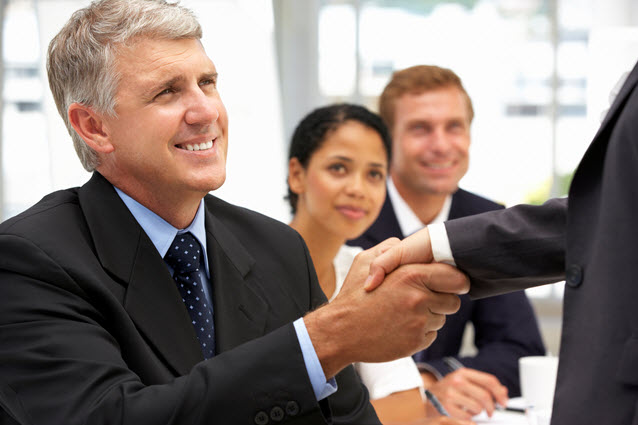 Resources to Learn More
This interactive map from the Human Rights Campaign can help you figure out where your state stands on important LGBTQ issues, including housing discrimination laws.
The National Fair Housing Alliance is dedicated to ending discrimination in housing and works to ensure equal opportunity for all. They work with organizations and civil rights agencies from across the country.
Housing discrimination for older LGBTQ adults is a growing problem. This Fair Housing Self-Advocacy Toolkit from the Equal Rights Center will help you keep yourself protected.
If your family lives in a state with no anti-discrimination housing laws to protect your LGBTQ status, you may opt to work to affect change yourself:
Children of Lesbians and Gays Everywhere (COLAGE) unites those with lesbian, gay, bisexual, transgender, and/or queer parents into a network of peers and works to help them empower each other into leaders in the community.
CenterLink has community LGBTQ Centers across the country. Find one in your area and unite with your LGBTQ neighbors.
The GLBT National Resource Database can help you find local support services, youth groups, community centers, and other social resources in your area.
Additional Resources For All Home Buyers: