Teach Children Math Using These Free Online Calculation Tools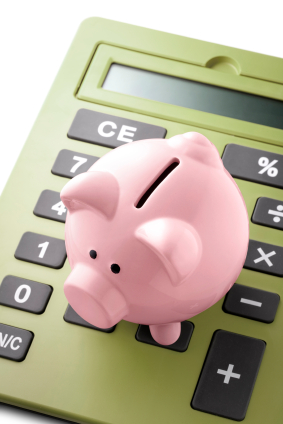 Figuring out fun things like a how old your cat is in human years or how many calories you just burned is possible using the World Wide Web. Calculators are a very important part of life today and the web offers many free activities and games using calculators. Some websites provide you with a free, online calculator while other sites require you to use your own calculator. Either way, calculators are fun.
What is a calculator? For those of you who aren't sure yet, Merriam-Webster defines a calculator as "a usually electronic device for performing mathematical calculations.' This article covers many different kinds of calculators including both simple, basic calculators (good for basic math such as addition and subtraction) and more complex ones such as scientific and graphing calculators. Scientific calculators were designed specifically for scientific problems. Trigonometry and physics problems can be solved using a scientific calculator. There are also graphing calculators which are for upper level math such as calculus.
A Decimal to Binary Conversion Calculator is one of the more confusing types of calculators. The website listed below, Math is Fun, explains decimals and binary numbers very well. Binary numbers consist only of 0's and 1's. That's it! Decimal to Binary calculators will change a decimal number into a binary number for you. How about calculating the area of a triangle or a square? This article has links to websites that have calculators for figuring out the area for a variety of shapes.
Many health-related calculators can be found online. You can calculate how many calories you have burned, what your BMI (Body Mass Index) is, how many calories you have consumed or should consume and many other things.
Calculators are even available to determine radio activity and atmospheric pressure. Are you going on a trip soon? You can use calculators to determine driving or flying time and distance. You can figure the amount of gas that is needed for a road trip. Are you looking for things to do on a long trip? There are games that require a calculator that make long trips more fun. When you eat out, what should you tip your waiter? There are calculators that will determine the answer for you. When you buy something what will the amount of sales tax be? Calculators are available to figure that out as well.
The links that are provided with this article are all kid-friendly websites that will help you to have fun with calculators of all kinds. What is your age in dog years? How much do you weigh on other planets? What is your grade point average? You can figure out all of these answers with the following websites. There are also websites listed that will explain the various functions of the more complex calculators such as the scientific and graphing calculators.
There are math games, puzzles and worksheets that all involve the use of a calculator. Some activities are printable and you use your own calculator. Some games are only played online with a special online calculator. The choice is yours as to what you want to do, but your options are all listed below.
Small children can be introduced to calculators by using calculator toys. The Pretend & Play Calculator Cash Register Toy - is recommended for ages three and up. It is a fun and educational way of introducing kids to the world of calculators. Elementary school age children will enjoy the games and activities listed below which vary greatly in degree of difficulty.
Calculators exist for just about anything you can think of to calculate. The purpose of this article is to provide you with some information about calculators and links to many sites involving calculators. The websites provide you with a lot of helpful math information as well as fun with calculators. Calculators are now required for kids in elementary school, so it is good to know as much as you can about them. These sites will help you to learn to use your calculator to its fullest potential. Calculators can do many, many different things which people often do not even know about or understand. The more familiar you are with calculators and their different uses, the better off you will be for that knowledge. Calculators are everywhere and used even more often then computers. Using a calculator makes math much simpler, but it is still recommended that you learn basic math skills without the use of one as well. Calculators are truly a miracle invention worth learning about.
Basic Math Calculators
Scientific, Visual & Graphing Calculators
Unit Convertors
Time / Distance / Weight Calculators
Free Online Games
Free Financial Games
We publish a collection of free online games which teach children about finances and business.
Games Requiring a Calculator
Puzzles
Finance Calculators
Health Calculators
Lesson Plans & Worksheets