What You Need to Know About HOA Fees
One of the major attractions to living in a planned development or gated community is the convenience and amenities it affords the home owner. Maintenance, repairs, and security are managed by the Homeowners Association (HOA); and members of the community have unfettered access to communal assets like swimming pools, clubhouses, spas, and fitness centers.
Of course, none of this is free. The cost of these services and amenities can be substantial, and each member of the housing development is required to pay their fair share to cover expenses. It's a trade off, and for many people it's one that is well worth the regular HOA fees.
Still, before you commit to the purchase of a condo or townhouse in a managed development it's important to understand how HOA fees are calculated, and what you should expect to get in return for your money. There are also some very definite pitfalls to be aware of, and that you should take steps to avoid.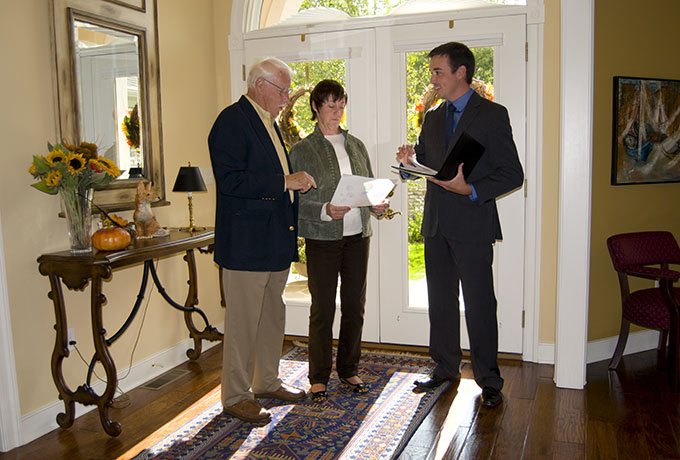 What Your Fees Pay For
Every homeowners association has it's own policies, which are established by the board of directors. Some HOAs provide more varied and extensive services than others, and as such will set their fees accordingly. As a general rule, most homeowners associations cover the following basic services and manages their costs:
Maintenance of Communal Areas – This includes lawn care and landscaping, snow removal and road repairs, as well as the general upkeep of all communal buildings.
City Services – This typically covers trash removal for the complex, as well as water and electric for communal areas. In some instances water and sewer services to the individual units may be covered by HOA fees, though this is not always the case.
Pest Control – HOA fees should cover the cost of regular inspections and treatments from a pest control company.
Insurance – Insurance for communal areas is paid for out of the HOA fees. In the case of condominiums this only covers damage to the building itself and surrounding property. Homeowners are still required to have their own insurance covering the interior of their home and all property within.
These are the bare minimum services provided by most homeowner' associations. More exclusive properties will provide a greater number of amenities, which will of course increase your annual fees. These typically include:
Operational costs for any on site amenities like clubhouses, spas, and gymnasiums.
The cost of hiring and maintaining security services.
The cost of maintaining these services makes up the larger portion of your regular fees. It is important to understand that an HOA's board of directors must also plan for the future, and to do that they need to build a reserve fund to cover emergencies and periodic large scale projects. On average, 2/3 of your annual fees will go towards regular maintenance, while the other 1/3 will be put towards building up an adequate reserve fund. While some associations charge yearly, monthly fees are quite common because it smooths out the expense profile for unit owners and allows the HOA to adjust fees more regulalry without requiring special assessments for minor issues.
Typical Fees
Typical fees depend in large part on a variety of factors, including: where your unit is located (some areas have more expensive labor or require more maintenance), the size of your unit (larger units with more bedrooms typically pay a proporionately higher rate than smaller units in the same building), how old the building is (older buildings require more maintenance), and the ammenities offered. Typical HOA fees can range anywhere from a couple hundred dollars per month up to nearly a thousand dollars a month.
While many housing related costs like property taxes and mortgage interest may be dedctible from your income tax, HOA fees typically are not deductible if you live in the unit because they are a third party assessment. If the unit is an investment rental property, then the costs associated with operating and managing the unit are deductible on your Schedule E form.
Special Assessments
One of the most important jobs an HOA has, beyond day to day maintenance, is to plan for the long term well being of the community. That includes looking ahead to larger scale repairs and improvements that will need to be made in years to come. The HOA reserve fund is meant to cover these long term projects, as well as any emergencies that may arise. However, if the reserve fund proves inadequate, the association may levy a special assessment against all of the development's occupants in order to raise the necessary funds. These can occur at any time, and while they may be hard to predict there are some steps you can take to reduce the risk of being faced with an unexpected extra fee.
Before you purchase a condo or townhouse in a managed community, ask to see a detailed financial status report from the homeowner's association. Review the HOA's current financial health, and compare it to the state of the property itself. If you are considering buying into an older development, and the common areas are beginning to show their age, major repairs may be in the pipeline.
If the board of directors has planned accordingly, all should be well. However, if the reserve fund is too small there may be a special assessment in your immediate future. As a general rule, associations managing newer developments rarely have to call for a special assessment, and will simply raise the annual fees to ensure that their reserve is well funded. That being said, in an emergency (such as a fire, tornado, or hurricane) a special assessment may be unavoidable, particularly if the HOA is under insured.
Comparing HOA Fees
Because association fees differ significantly between properties, it can be difficult to make a simple comparison. You must weigh the value of the amenities against what you are willing to pay per month, or per year, for the added conveniences. Having said that, there are some standard questions that you should ask the HOA before you decide to buy into a complex. These will give you a better idea of what exactly your regular dues cover, and how likely they are to rise in the future.
What services are covered by your HOA dues?
Are there any services for which you have to pay extra?
Does the association generate any income? (This could be anything from shared laundry facilities and parking garages to leased retail spaces. If the HOA generates any additional income from an outside source, this can significantly reduce your annual dues)
How are fee increases implemented, at regular intervals or as needed?
How often do increases occur, and by what percentage?
Can the HOA provide a history or rate increases for the last ten years? (This is an important tip, as it will give you the opportunity to track the average rate of fee hikes)
What is the current status of the HOA's reserve fund?
Are any special assessments planned for the immediate future?
What is the HOA's history of special assessments? (Again this is an important tip. If the HOA has a long history of special assessments it could indicate poor management on the part of the board of directors)
What is the association's policy when dealing with delinquent homeowners? (If they don't have a suitable policy in place that allows them to enforce the collection of dues, your fees will be increased to cover those losses)
The answers you get from these questions will give you some valuable data which can be used to make a comparison with similar managed communities in the area. What you're looking for here is an indication that the HOA's board of directors is managing the property responsibly, that regular dues are commensurate with the amenities provided, and that special assessments are kept to a minimum.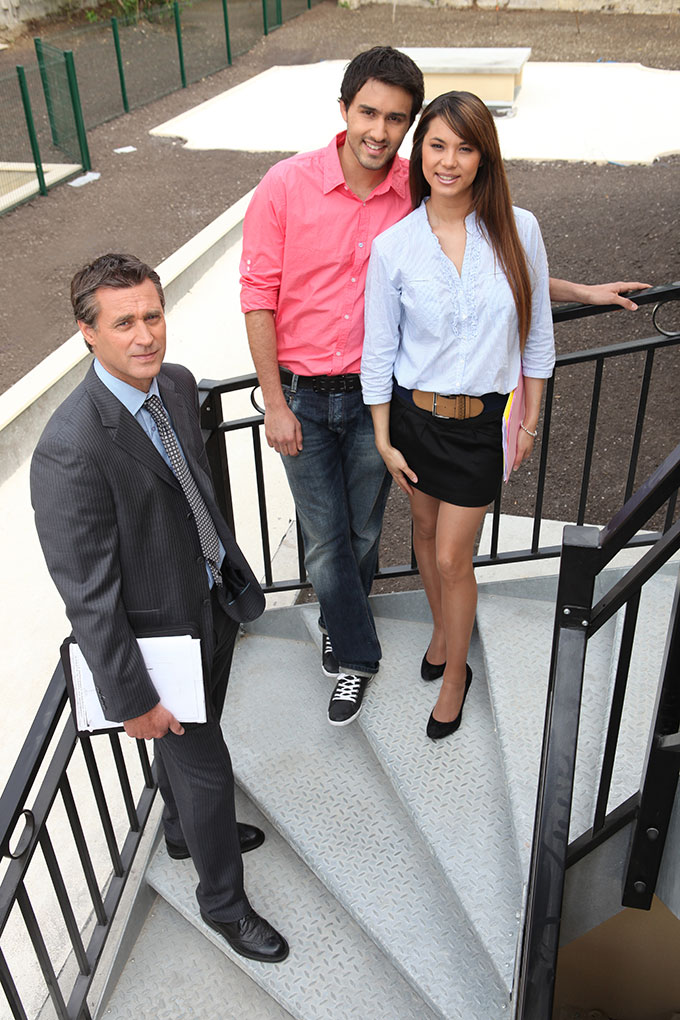 More to Consider
When buying a condo or townhouse you need to look beyond the monthly HOA dues. While those fees are definitely an important consideration, concentrating only on them can distract you from larger issues that demand your attention. What looks like a good deal may actually cost you more in the long run. Before you commit to any purchase, consider a few key points.
Newer developments and complexes typically offer lower HOA fees as an incentive to sell properties, but they inevitably go up within the first two years. Often by as much as 15% during the first fee hike. Another round of major fee hikes may happen 5 or 10 years later. In many cases poor construction work gets put back on the developer in a lawsuit about 5 to 10 years after the property development is complete. Beyond that, if the construction quality is poor the HOA fees can skyrocket as doors, windows, and walls which leaked into the units require months of repairs to restore rotting walls and floors & improve the construction quality to prevent issues from happening again.
HOA dues always increase, and what you are quoted now is only temporary. To keep up with inflation, the board of directors will have to raise the annual fees.
Older buildings and developments are prone to more frequent rate increases, as well as special assessments. Even if the properties have been well maintained, sooner or later major repairs or improvements will have to be made, if only to bring them in line with updated city codes and regulations. This necessitates a raise in annual fees and may lead to a succession of special assessments.
The size of the community has a direct impact on your HOA fees. The greater the number of homeowners, the lower your HOA dues. Also, be especially leery of condos and planned communities with a disproportionate number of vacancies. This will not only increase individual HOA fees, but could be a sign that the community association is poorly managed. There is a reason those tenants left for greener pastures.
Consider the owner-occupancy rate. Renters rarely feel as much of a vested interest in the community as homeowners, and are much more likely to avoid paying their dues on time and in full. That can lead to higher fees for the resident homeowners who have to pick up the slack.
Moving into a development with a homeowners association, whether it's a condominium or a gated community, has much to offer. Beyond the convenience of being able to leave mundane tasks like lawn care and general maintenance to others, there is the undeniable attraction of the added services, security, and amenities that can bring so much to the home owning experience. That being said, a well managed HOA should do much more than simply keep up appearances and entertain the residents.
The board of directors should also be mindful of property values within the community, and should be taking the necessary steps to maintain and/or improve them. They should also be planning for the future, to protect the investments of you and your neighbors.
If you are considering buying into a managed development, take the time to review the homeowners association's records to see if the fees they collect are being put to their proper use. If not, it's a sign of poor management and your money will only be going to waste. However, if you like what you see weigh the cost of the annual dues against the services and amenities offered. If the equation balances out, and the future looks sound for the community at large, it may be time to sign the mortgage on your new home.